Hi friends! Happy Friday! For those of you whose New Year's resolutions left as quickly as they came, then today's post is for you! Even if you feel like you have already thrown in the towel, never give up on forming new healthy habits.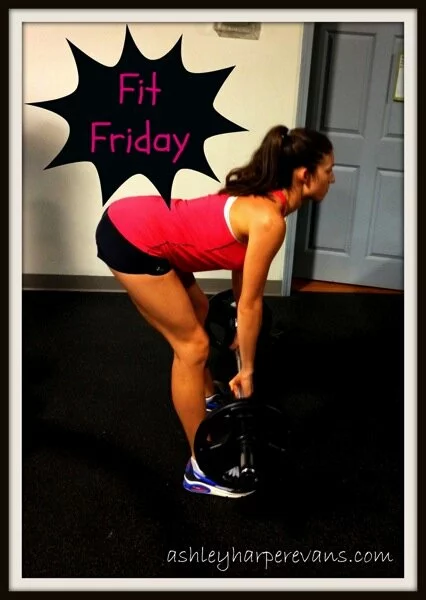 Today, I am linking up with Jill again from Fitness, Health and Happiness and bringing you another rendition of Fit Friday.
If you are like many people and made a New Year's resolution to hit the gym everyday, today I am giving you a break.  Goals like this can be overarching for many of us. They are vague, undefined and easily pushed to the side. Instead of setting a goal that might be too difficult to keep, set a goal that you are more likely to actually make happen.
Time Magazine suggests that a better approach is to set up reoccurring weekly "meetings" with friends or coworkers for workouts. Put your scheduled workout time in your Outlook calendar or physical planner and keep it just like you would any other appointment.
For me, this is definitely a helpful approach. Before I started working a more traditional job, my husband and I used to workout together five days a week. We held each other accountable (who are we kidding? more like he held me accountable) and knew that the other was depending on us to show up. We had a defined routine and stuck to it.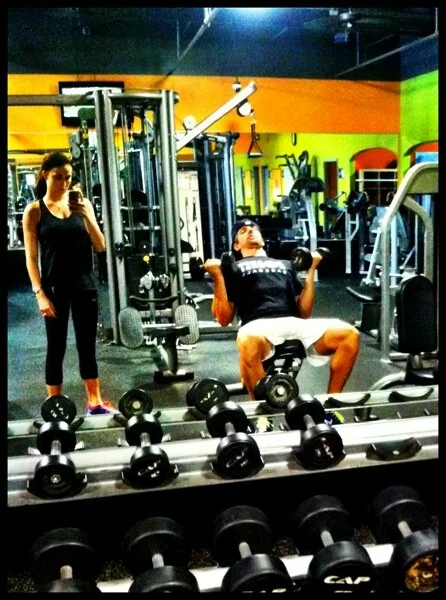 Orrrr  maybe I took photos and he worked out

Even if the gym isn't your thing, there are other ways to make exercise a priority without being overwhelmed by unattainable resolutions. A few of my other favorite things to do include meeting my mom or a friend to take a yoga class; going on a long walk with my husband, family or a friend; running with my dogs (although they are not humans, you better believe that they are just as, if not more, disappointed if I don't show up for our scheduled afternoon run); play an active game with my family or friends; take an afternoon walk around the building with a coworker, etc.
All of these things are pleasant and help keep me active on a daily basis. Just like this, when setting your exercise goals, plan things that you enjoy and look forward to each day.
As you can see, there are so many things that you CAN do to get active, without feeling like sticking to your exercise regimen resolution is simply impossible. What can you do or do you do to reach your exercise goals today?
Happy FRIDAY! Any fun weekend plans!?
Good health!