Happy Friday! Wahoo! Another great week! I hope it was awesome for you as well.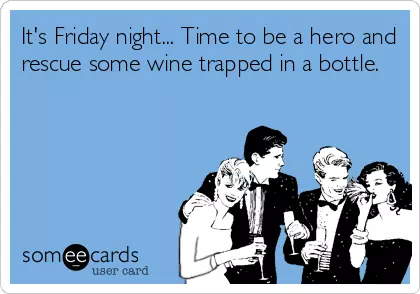 Simply because e-cards never get old… 🙂
Anyway, have you ever noticed that when it rains it pours? Well this was certainly one of those weeks, but in a good way, for me and Dustin! We received lots of good news this week… yesterday, as we were pulling in the driveway Dustin even said, "Let's check the mail. With the week that we're having, you never know what could be in there!" Haha…and although there was no large lump sum of money in there, we are so grateful for all of the blessings we are receiving this week. God is good.
Even with all of the good things going on right now, I'm actually writing this post at 4:30 am. I haven't not been able to sleep in quite a few months. Normally, when I have one thousand things running through my mind, those are the nights that I used to toss and turn just thinking about them. Since the completion of my internship however, there are been very few sleepless nights. I have no idea why my body wouldn't sleep last night? Does this ever happen to you? Instead of fighting it, I laid there for about 15 minutes and then decided to get up and get a little bit of work done since we have a busy day ahead. I hate not being able to sleep; not only because I am tired the entire next day, but also because I know my body isn't repairing and rebuilding like I know it normally would after a hard workout like I had yesterday (remember, Wednesday is always leg day in this house ;-)).
But enough about good news (but really who could ever get tired of good news?!) and sleepless nights (because really, I hope to never have one again) and on to a fun and fit Friday!
Today, I am linking up with Jill from Fitness, Health and Happiness again for another edition of Fit Friday. In case you missed the last link up, here is an effective leg circuit that I shared a few weeks ago. Today, I am going to share an awesome TRX/dumbbell back workout that the hub and I did last week. It was (again) one of those days that I simply did.not.want. to go to the gym. Instead of fighting me, the husband created this bodyweight TRX