Hi there! Happy Tuesday! I hope your day is off to a fabulous start!
Today I want to talk about something a little off the beaten path of nutrition but something you all know that I am very passionate about, fitness. Well, gyms to be exact.
In my fitness journey, I really feel that I have done and seen it all when it comes to gyms, or rather the facility/location that I choose to work out in.
From at home fitness DVDs like P90x and Insanity, to prestigious places like Lifetime Fitness, to 24 hour clubs like anytime fitness, to yoga studios, to my college gym haven, the RAC (I miss this place everyday!), where I not only worked out but taught yoga too, I've experienced a wide variety of fitness facilities. To add to the list I've even certainly spent a lot of time in your standard gyms like Gold's Gym, Bodyplex, World Gym, YMCA, and small local gyms, and the list goes on and on. Moving 12 different times in the past 5 years has really expanded my gym experience, but that's not to say that I enjoyed each of these gyms equally.
As a female it's easy to fell unwelcome in a gym, especially in the weight room. It's easy to feel uncomfortable as "Mr. Meathead" looks at as if you have no idea what you're doing. "Sorry Mr. but our goals aren't the same."
Thankfully, most days I workout with Dustin, so he can be the buffer between me and the guy that thinks girls shouldn't lift weights, but it's still frustrates me on the days that I go in there alone and feel a completely different vibe.
That brings me to this weeks TOTW Tuesday, which is to find a place that you feel comfortable working out. Whether it be the convenient gym down the street, your empty spare bedroom (motivation is hard with this one though!), a yoga studio, or the pavement, it doesn't matter where you workout as long as you feel comfortable enough to show up day after day.  This may seem like a no brainer but until we remove all barriers to our workout regimen, it will be pretty easy to skip a day or two here and there and then a week or two goes by and then we're not even using our gym membership, all because of some guy that makes us feel uncomfortable when we reach for the 15 pound dumbbells.
Last night I had the opportunity to attend a Bloggers Dinner at ROC House Fitness Spa, where the gave us a tour of the facility and fed us a delicious dinner from their organic cafe.
The team greeted us with our choice of white wine, red wine or champagne. For dinner the chef served steamed spinach, roasted veggies with a cilantro chili sauce, brown rice, tossed salad, fingerling potatoes, and chicken for the others. The night was finished off with a very berry dessert packed full of strawberries, raspberries, blackberries and blueberries. A lovely dietitian approved dinner to say the least!
ROC House Fitness Spa was "designed with her in mind," and after speaking with owner and Former NBA player Larry Hughes and touring the facility, this was obvious. Larry knows a thing or two about not only fitness but what it takes to get the job done.
This "boutique-like gym," offers everything from cardio equipment, a weight room, a virual spin studio, fitness classes like TRX, yoga and pilates to a full service spa (hair + nails), organic cafe (cook-to-order meals + a smoothie bar) and retail shop.
ROC House Fitness is located in the heart of Buckhead and will open its doors this Saturday to all members! If you are a female living in the Atlanta area and are looking for a non-intimidating space to call your "gym home," definitely check out ROC House Fitness or at least find a place that you do feel comfortable in!
Where do you feel most comfortable working out? In a gym, at home, at a yoga studio? I like a little bit of everywhere!
I hope you have an awesome afternoon!
Good health!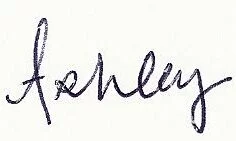 *And just a quick doggie update for those of you interested: Gunner had two X-rays done yesterday and after talking to the vet, it seems as though Gunner is doing okay! The X-ray did show "dysplastic" areas, as well as a little bit of inflammation, however, he told us that right now it is far too soon to warrant surgery (whew!). He said that Gunner will have to have surgery in the next 5-6 years but that right now a few preventive measures can be taken. I think it is FAR to early to say something like that, and with good care (I am going to add in a few high quality supplements as well as change up his diet), I think all of this can be stopped in its tracks. Gunner seems to be doing much better (besides the fact that he was neutered yesterday too), so I thank you for your thoughts, prayers and well wishes!