Hi friends! Hope you all are having a wonderful Monday! I am in the middle of a moving nightmare bliss! Haha just kidding not really a nightmare but definitely have a lot going on! 
With the baseball season quickly approaching, or here rather, Dustin and I tried to do as much as possible this past weekend to get all moved into our new place. We did all the paperwork on Saturday and then on Sunday, with the help of both of our parents, we were able to get a lot of our stuff already moved in, and we were even able to sleep there last night. Pictures to come!
Even though Dustin I've been married for five years, we have never purchased our own nice mattress; so finally, to make things easier for this move, we purchased a new mattress and had it delivered directly to the new place. That really helped with the whole setting up somewhere to sleep last night. My new eight minute commute to work isn't so bad either! No more long train rides, bumper to bumper highway traffic, or early, early early mornings on the road for me. God is certainly incredible! Hopefully this move closer to work will increase my mouth shut eye too, since that seems to be something that's lacking these days! 
Anyway, today, once again move away from nutrition, I want to talk to you all about something that I am actually not an expert in at all.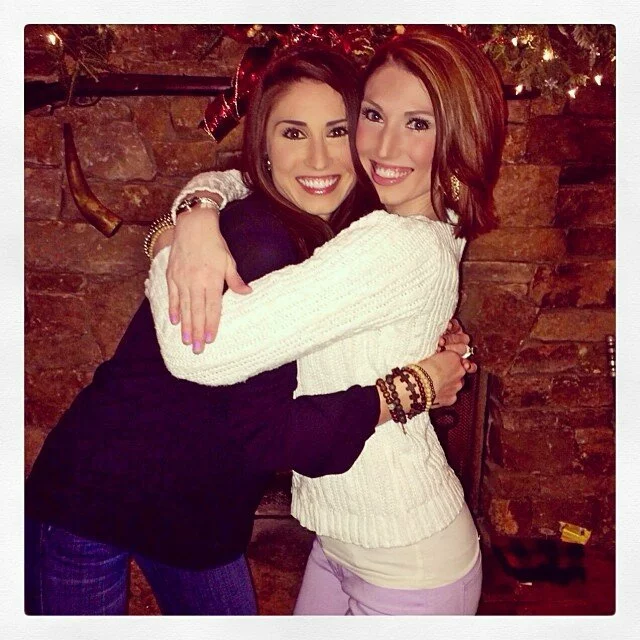 Growing up, my sister was always in to makeup while I was more into the outdoors, riding my horses, collecting animals (haha…but seriously) and things like that. Although I wear makeup on a daily basis, I much prefer no makeup and work out or yoga clothes if I am picking the outfit for the day! Unfortunately, the real world doesn't agree with me and I can certainly understand why!
My sister on the other hand, as I've discussed before, has about 40 different make-up brushes, 17 different concealers to choose from, 56 different eyeshadow shades, 12 shades of blush, four different style eyeliners…you get the point. Because of her interest in make-up, she happens to be really good at applying makeup too. You may have read her post that she wrote for me a few years ago on different beauty tips and secrets, but if not, you can check it out here.
And that's where I call in her help.
Even on my wedding day…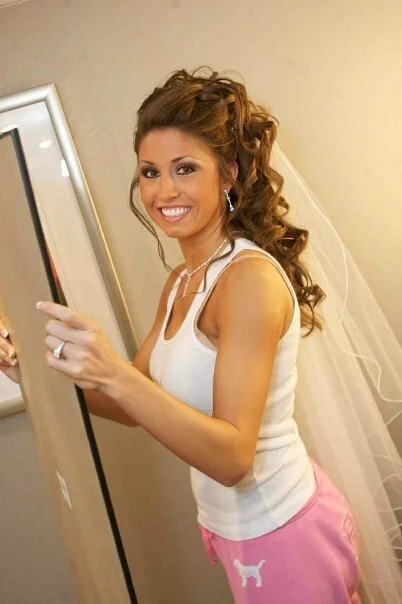 Now that I actually have to get ready everyday (makeup included), a few weeks ago I decided it was time to invest in some quality make-up and beauty products.  When it comes to choosing makeup and beauty products, unlike my sister who is like a kid in a candy store, I am like lost, wondering puppy with no clue or direction on what to purchase.
Instead of relying on my own novice knowledge, I call in the experts: I ask questions from my sister, talk to people that actually know a thing or two about how to properly do makeup, and I also search out what products are the best. I always keep chemicals in mind, first trying to eliminate as many chemicals is possible, however, that is certainly hard when choosing beauty products that actually last all day. Lately I put that to the side a little bit unfortunately, however  I still try to choose brands and companies that I know at least don't use the most harmful ingredients. In no particular order, here are seven beauty products that I am loving right now…
**I am not getting paid to promote any of these companies or products. They are just products that I have found or have been shared with me that I enjoy using!**
1. Yes to Cucumbers Facial Towelettes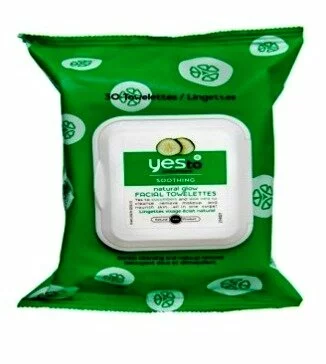 These wipes are great when an entire face was isn't necessary (or you're feeling slightly lazy like me on some nights!). They take your makeup right off without leaving your skin feeling dry or stripped.
2. Cover FX Pressed Mineral Foundation
I am loving this foundation right now because it is heavy enough to cover without leaving a caked on look.
3. Too Faced Pore Protecting Bronzer + Pro Fan Brush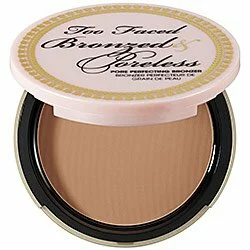 Apparently I've been wearing the wrong color bronzer and applying it incorrectly for years. With the help of the makeup artist at Sephora and my sister, I finally found a product and brush that provides a sun kissed look rather than a "your makeup is too dark" look.
4. OM Ayurvedic Face Cleanser and Moisturizer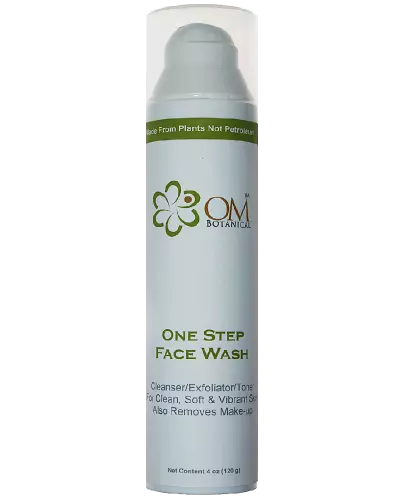 My youngest sister purchased this product from a healthy living trade show we went to a few months back. While hanging with her last week, she was kind enough to let me use her product. It provides a clean and fresh feel, again without stripping your natural oils.
5. Urban Decay Naked2 Eyeshadow Palette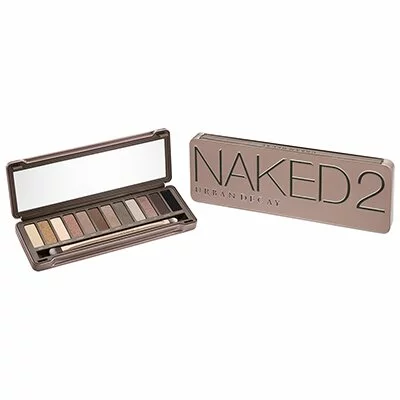 Another one introduced to me by my sis, this eyeshadow palette is amazing! It has all of the right colors. Apparently my sis likes the Naked1 better than the Naked2, however, the colors in 2 are perfect to me!
6.  Clinique Think Bronze Lipstick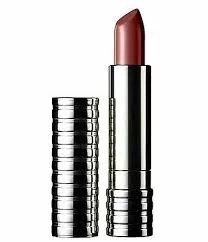 Thanks to my mom, I've been wearing this shade of lipstick since I knew what lipstick was. It provides just enough color without being too much, making it great color for work!
7. AVEDA Hand Relief Hand Cream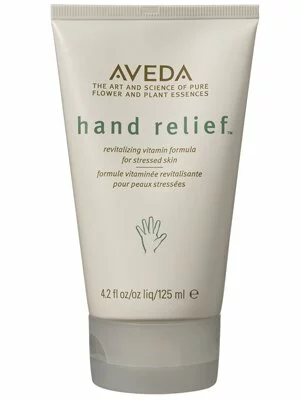 Last but not least, this Aveda Hand Relief hand cream has seriously saved my hands this weekend. Because I wash my hands so frequently, in the winter, my hands turn into a cracking mess. Although I don't use it near as much as I should, every time I do, it makes a WORLD of a difference!
Any beauty products that you are loving right now? If so, please share! I'm always looking for great beauty products to try!
Have an awesome evening my friends!
Good health!