It's Friday!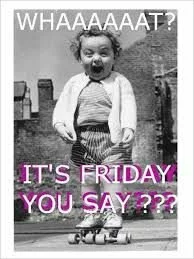 I hope you have had an AWESOME week. I'm sorry for the late Friday post, but if you haven't already noticed, my site has been down all day long. Well, actually all of Bluehost world wide has been down, so I've just been waiting and waiting over here!
Anyway, Sunday I will be posting week two's dinner menus/meal plans so be sure to check back in order to gear up for a healthy week ahead. This week I will be adding a second "general healthy plan," a "vegetarian plan," as well as an "healthy lunches" menu. I have decided that instead of making two different plans for every category, every menu is going to be gluten-free friendly (meaning I will give the substitutions right on the recipe/grocery list. Also, I am tweaking the last few recipes for my Five Day Detox and it should be up soon too (not this weekend, unless something crazy happens, but soon!).
Anyway, on to todays topic!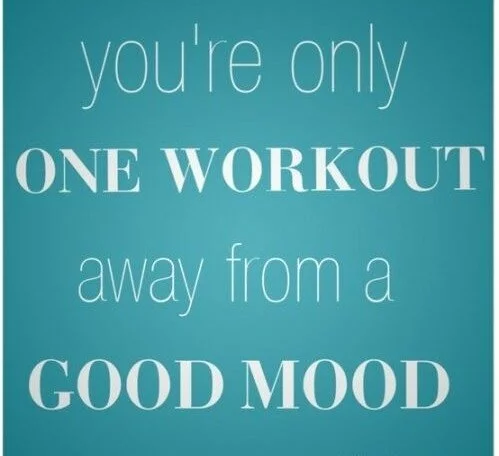 Since completing my first full marathon back in 2011, my days of distance running have been minimal. Not because I don't like running anymore or that I don't have the motivation to run long distances, it's just hard to ignore the research.
You all have heard me talk about the benefits of Tabata training (20 seconds on, 10 seconds rest x 4 minutes) for quite some time now, but in case you missed those posts, I'll review.
Research suggests that twenty second bursts of strenuous activity followed by ten seconds of rest for only four minutes can provide as many cardiovascular and metabolic benefits as much longer workouts. Yep. You read that right.
Not only that, but I can see the changes in my body too. I don't want to say I don't believe in distance running anymore (I wrote a post on that a few months back, you can check it out here), it's that if I know I can get just as much, if not more out of a short, high-intensity workout than I can those eight mile days, it's hard to choose the latter. Catch my drift? While I still hit the streets for two and three mile runs a few times a week, I'm sad to say it, but I think my first marathon will probably be my last. I only say sad because I truly love running. I love the runners high following a good run, and I will never ever forget the way I felt after completing 26.2. It was one of the greatest feelings I have ever felt. I will just have to focus on other goals and accomplishments instead, keeping that cold November, but oh so accomplished day in my memories.
But anyway, the tabata workout I have shared today can be practiced anywhere, and even if you have plenty of time for a much longer workout, you can see this type of workout is just as beneficial.
And no excuses, everyone has time for this kind of workout! Below are pictures of each movement too.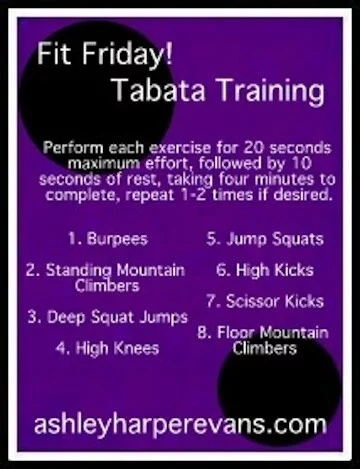 1.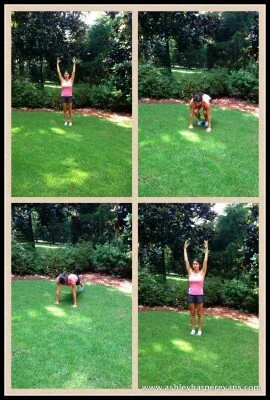 2.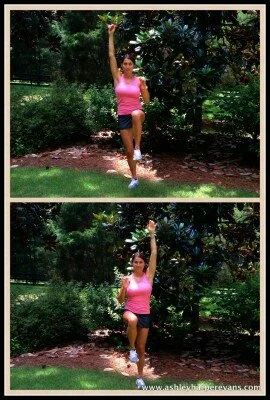 3.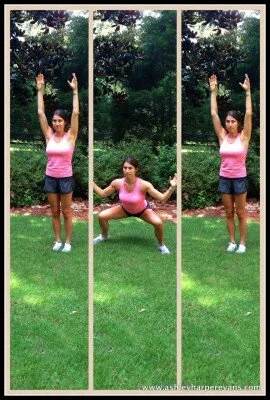 4.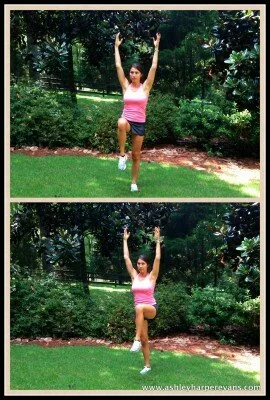 5.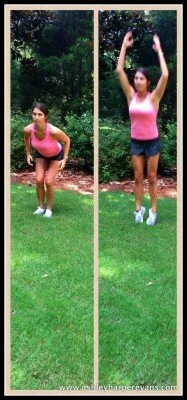 6.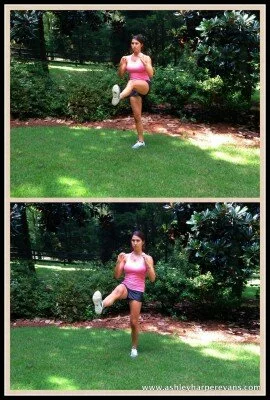 7.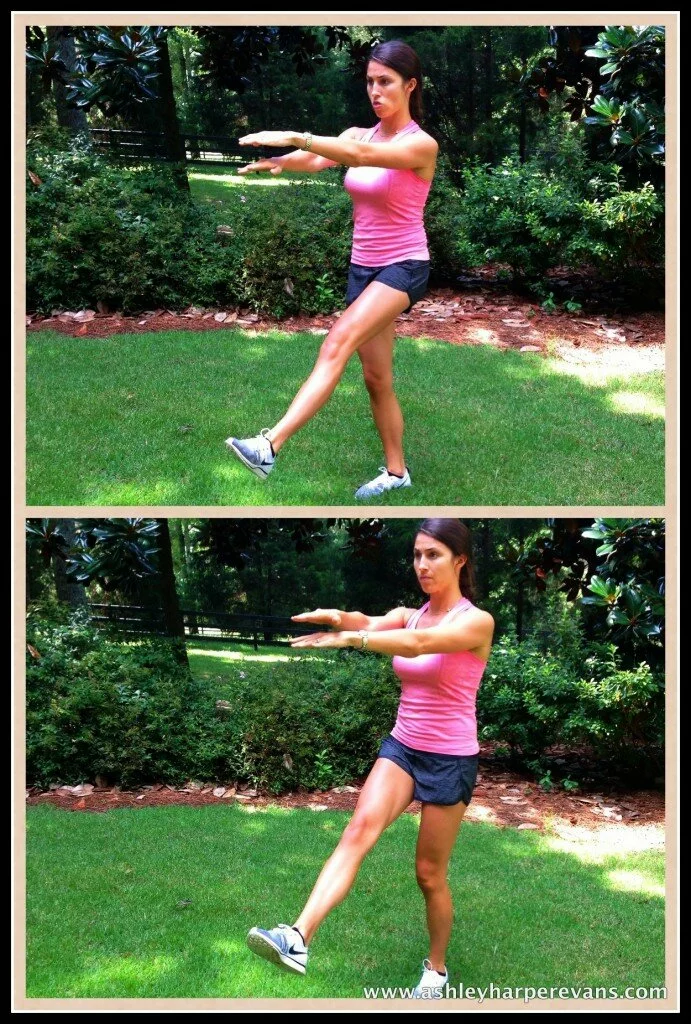 8.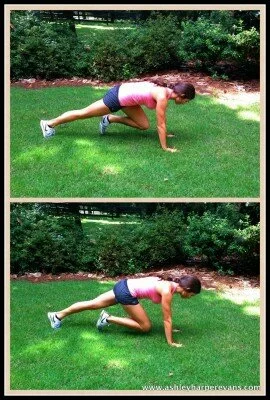 Kick your weekend off this this quick and effective workout! You'll be glad you did! I hope you have a great one! Don't forget to check in on Sunday for Week Two's Meal Plans!
Good health!