Hi there! Happy Thursday! Almost another weekend! I have two things to share with you before I get into todays business… 1. Are any of you as excited as I am to watch Carrie Underwood live in the Sound of Music tonight? I have an alarm clock set for 8 pm to ensure that I don't miss it! I love that it is live – that adds so much excitement to the the production! And for 2. My youngest sister shared this new Allstate commercial with me and it is too good not to share with you. Many of you might have already seen it, but for those of you that haven't, check it out.
http://www.youtube.com/watch?v=kI1bKm22Up0
Anyway, let's get on to the question that so many of you have asked me… Vitamix vs. Ninja?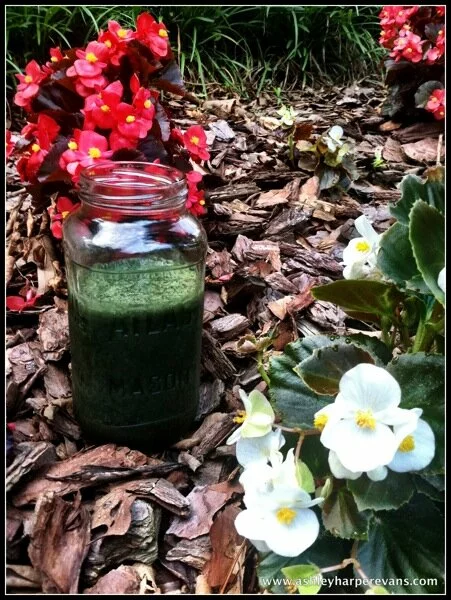 Many of you know that I am a Vitamix lover through and through. I received my Vitamix this past May as a gift from my parents for my birthday/Mayo graduation. Ever since that glorious day, my Vitamix hasn't received a break. Until a few weeks ago that is.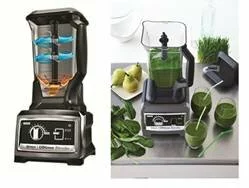 The incredibly kind folks over at Ninja sent me a Ninja Ultima Blender to try out and review for all of you. And as promised to many of you, today I am going to review the two blenders and provide my honest opinions regarding both the Vitamix and the Ninja Ultima.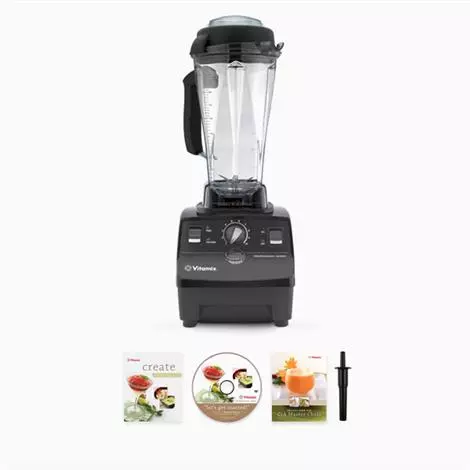 Just to be clear, for purposes of this review, I am reviewing the Vitamix CIA Professional Series and the Ninja Ultima Blender. Both companies do sell several other makes/models.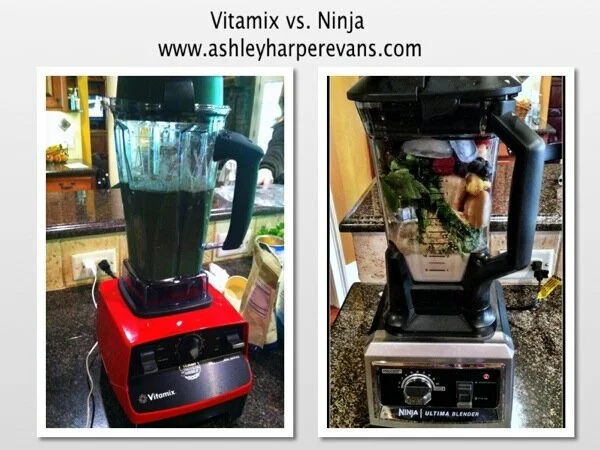 Disclaimer: I received a free Ninja Ultima Blender + in order to provide this review. I was not compensated for my time. All thoughts, writing and opinions included are honest and my own. 
Comparison
Horsepower:

Vitamix CIA Professional Series: 2 Peak Horsepower
Ninja Ultima Blender +: 2.5 Peak Horsepower
Pitcher Size:  

Vitamix CIA Professional Series: 64 oz
Ninja Ultima Blender +: 72 oz
Both BPA Free
Blades:

 

Both appliances contain stainless steel blades.
Warranty: 

Vitamix CIA Professional Series: purchased from Vitamix 7 years
Ninja Ultima Blender +: 2 years
Manufacturing:

Vitamix CIA Professional Series: made in the US
Ninja Ultima Blender +: made in China
Cost: 

Vitamix CIA Professional Series: will cost you anywhere from $475-$530, depending on where you purchase it
Ninja Ultima Blender +: will cost you ~ $260.
Both companies do offer cheaper blenders.
Personal Pros/Cons:

 

Vitamix CIA Professional Series

:

Can blend almost anything to a smooth consistency… including whole lemons!

Can be used as a food processor blending anything from nuts to make nut butters, nut milks, nut pie crusts, etc. to beans for hummus, soups, etc.
Vented lid
Tamper (similar to a large spoon) with a collar to prevent it from hitting the blades
Sturdy base
Adjustable speeds
Can be hard to get things out of the very bottom around the blades

Ninja Ultima Blender +: 

Blends smoothies to a 

smooth

 consistency

Comes with single making/serving cups that can be placed right on the blender

Large pitcher size

Sturdy base

Adjustable speeds

No vented lid to add anything to the blender while it is processing; must turn machine off and remove lid to add anything
Very loud
In summary:
While each blender gets the job done, the one you should purchase depends on your personal needs, goals, and financial position.
If you are already a Vitamix user, stick with your Vitamix – there is really no comparison to this machine.

If you are looking for a blender to only make delicious smoothies, go for the Ninja; however, if you will be using your blender to make other things like nut butters, nut milks, soft serve, soups, hummus, pie crusts, dog treats, protein bars, peppermint bark, etc., I found the Vitamix to be more efficient.
The Vitamix is more expensive but it also comes with a 7 year warranty (if purchased from Vitamix) versus only 2 years for the Ninja. If your Ninja breaks in 2.5 years and you have to purchase a second one, you will be spending more than if you were to just purchase the Vitamix the first time.
If you are looking for a high tech blender at a lower cost (yet still not cheap!), the Ninja might be a better option you.
If it is one of your goals to blend hot soups, the Vitamix is the only one with the ventable lid, allowing steam to be released.
Personally, the Ninja seems a little bit harder to maneuver than the Vitamix to me, because of its several step process to adjust the blender properly and seal the tight lid before turning the appliance on.
The Ninja does have the individual serving blender cups, which is very convenient for the grab and go days (this is one of my favorite features!).
Both are awesome blenders, it just depends on your goals in the kitchen!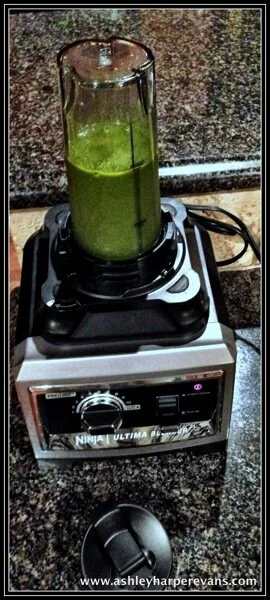 Also, here is a smoothie recipe shared with me from the folks at Ninja that I cannot wait to try out!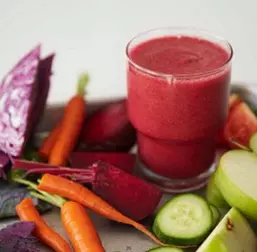 Ninja 9 Recipe
(Serves 6-8) Ingredients:
2 tomatoes, quartered
1 cucumber, peeled and quartered
1 stalk celery, cut into thirds
1 Granny Smith apple, quartered, unpeeled, seeded
1 small carrot, peeled and cut in half
1" x 1" piece of red onion
½ jalapeño, seeded
¼ beet, peeled
½ cup red cabbage, cut into 1" pieces
1 ½ cups ice
½ teaspoon sea salt
Instructions:
Place the Top Blade in the Pitcher and add all of the ingredients in the order listed. Pulse 3 times.
Select Speed 10 and blend for 45 seconds until smooth.
– Have you used either of these blenders? Which do you prefer? Or do you know of an even cheaper, high quality blender that's out there? Please share! Have a great day! Good health!