Hi friends! Happy Hump Day! To my Georgia people, isn't the weather crazy this week? 70 degrees today and record lows this past weekend? What?
Anyway, the time has come for the final sponsored Recipe Redux recipe challenge of 2013!  Today I am participating in the Show Us Your Sweets: Monk Fruit In The Raw® Baking Recipe Contest. I knew this was a contest you all would enjoy too!
The lovely folks at Monk Fruit In The Raw® (Cumberland Packing Corp.) sent me a Bakers Bag of Monk Fruit in the Raw to try out this holiday season.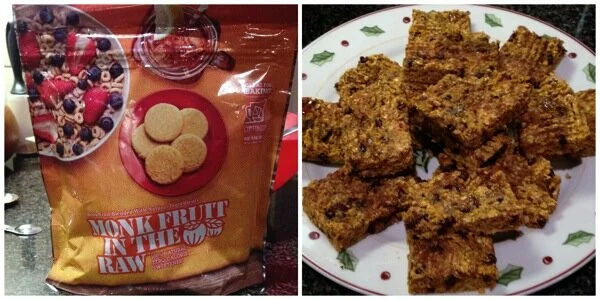 Disclaimer: I received free samples from Cumberland Packing Corp., maker of Monk Fruit In The Raw. By posting this recipe I am entering a recipe contest sponsored by Cumberland Packing Corp. and am eligible to win prizes associated with the contest. I was not compensated for my time.
What exactly is Monk Fruit In The Raw®?
Monk Fruit In The Raw®, like Truvia, is a natural sugar alternative that is calorie free and measures cup for cup just like sugar. It is, however, much sweeter tasting than sugar, therefore, I recommend using less than the cup for cup substitution recommendation when cooking with MFITR. It is made from the monk fruit, also called luo han go, native to China and Southeast Asia and is specifically appealing to those looking for a more natural sugar alternative without calories and carbs.
Before I get to the tasty recipe, I'll share my opinions regarding the product first. You all know that when it comes to food, to me, the less processing the better. Just like Stevia/Truvia, Monk Fruit In The Raw® is still highly processed, and therefore, a product that I will use, and recommend it to be used, in moderation (just like all sweets!).
Monk Fruit In The Raw® is a great way to reduce the calories and sugar in your favorite holiday treats without sacrificing flavor! I did just that in these Chocolate Chip Pumpkin Bars that I am going to share with you today!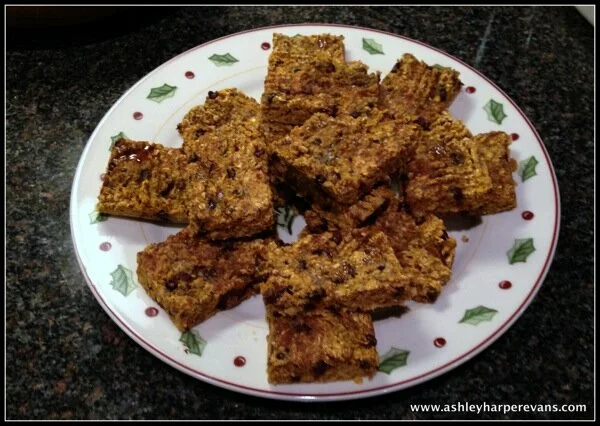 Chocolate Chip Pumpkin Bars
Ingredients
3 cups oats ground into a flour (simply grind up oats using a blender or food processor)
2 tsp baking powder
1/2 tsp baking soda
2.5 tsp pumpkin pie spice
2 tsp baking powder
1/2 tsp baking soda
1 15 oz can pumpkin
1 tbsp coconut oil (melted)
2 tsp pure vanilla extract
1/2 cup unsweetened applesauce
1/4 cup 

Monk Fruit In The Raw

®

1/4 cup pure maple syrup (plus more for drizzling at the end)
1/3 cup mini dark chocolate chips
1/4 cup chopped walnuts
dash of coarsely ground sea salt
unsweetened almond milk, as needed (my batter was slightly dry after mixing the ingredients, so I added about 1/4 cup of almond milk to reach a more moist consistency)
Directions
Preheat oven to 350 and spray a 8×11 inch baking pan.
Grind oats making an oat flour.
Combine all dry ingredients into a large bowl (oat flour, spices, baking soda, and baking powder) until evenly mixed.
In a sperate bowl combine the following ingredients: pumpkin, melted coconut oil, vanilla, applesauce, Monk Fruit in the Raw and pure maple syrup. Mix until evenly combined.
Slowly add dry ingredients to the pumpkin mixture, until evenly combined (adding almond milk as needed).
Fold in chocolate chips and walnuts.
Pour batter into dish and sprinkle the sea salt on top. Drizzle the dish lightly with a small amount of pure maple syrup.
Place dish in the oven bake for ~15-20 minutes or until cooked throughout the center.
Allow dish to cool for ~10 minutes and then slice into bars.
Serve warm with a glass of almond milk!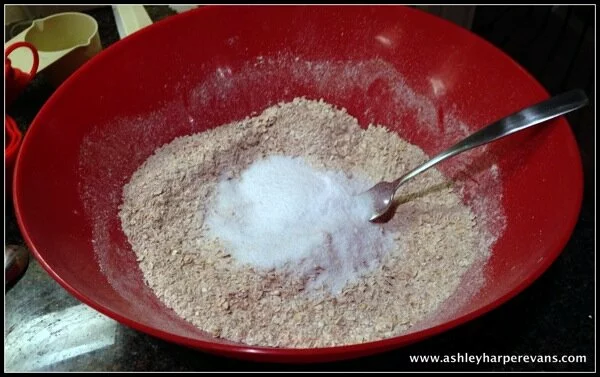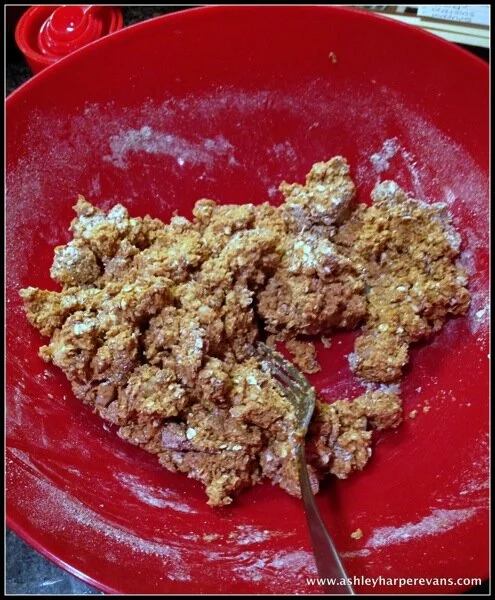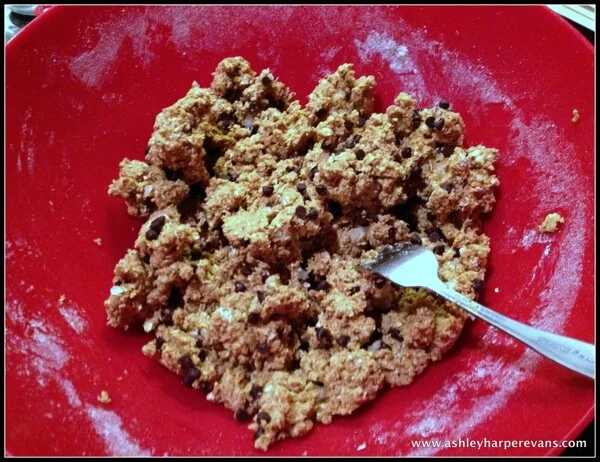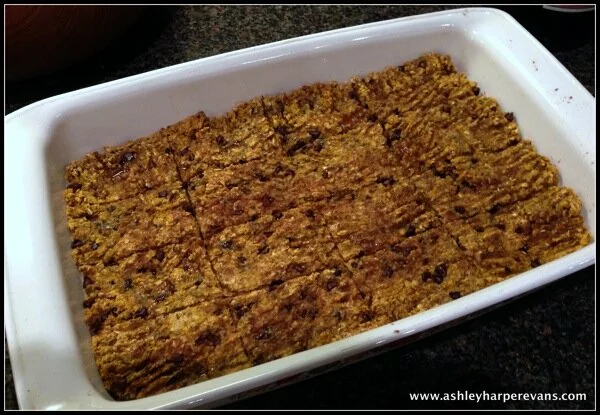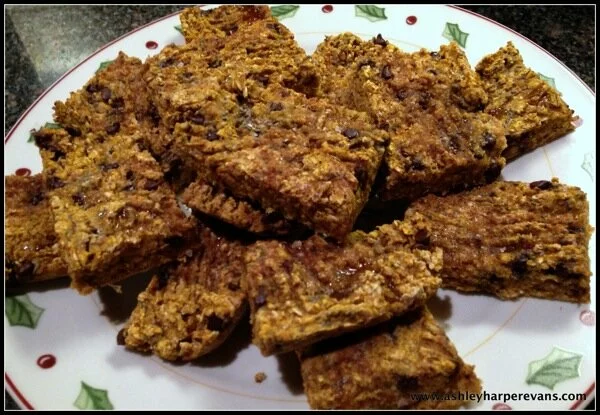 I think this is a treat Santa will enjoy too! What do you think!? 
Have you ever baked with Monk Fruit In The Raw®? This was my first time!
Have a great Wednesday!
Good health!