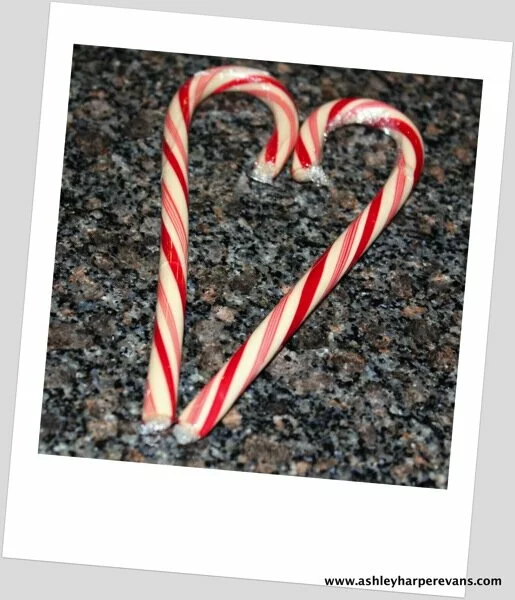 Here comes Santa Clause, here comes Santa Clause, right down Santa Clause lane…
🙂
Too early for Christmas music? I don't thinks soooo!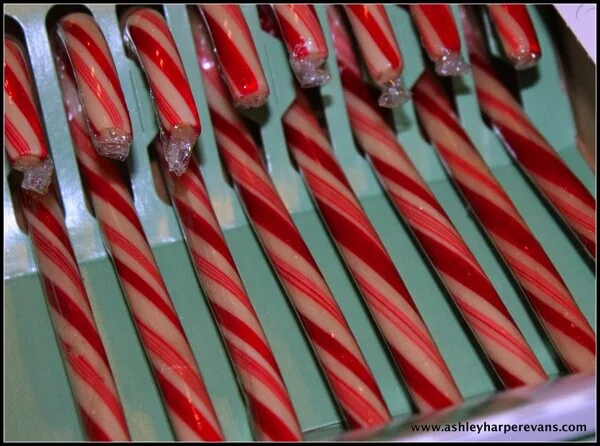 For some reason, I am really getting into the Christmas spirit a little bit earlier than I have in past years. I'm not sure what it is, but I am more than accepting of celebrating Christmas days before the pumpkin pie has even been served!
Anyway, in order to kick off the holiday season, today I want to share with you a deliciously tasty treat to carry you all the way through the new year!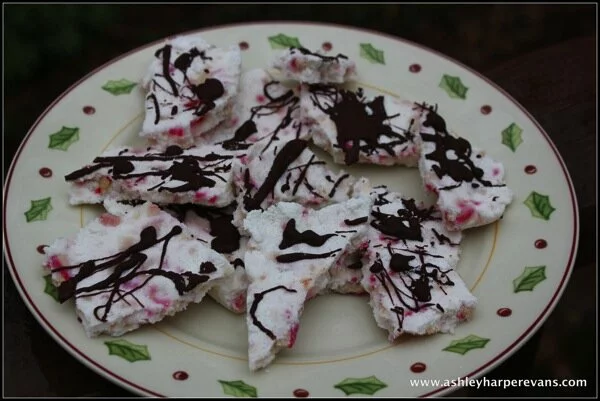 Healthier Homemade Peppermint Bark
Recipe adapted from here.
Ingredients
1/2 cup coconut butter, melted* (see the story on this below)
10 drops pure peppermint oil (extract would work too but the pure oil doesn't have the added alcohol)
3 drops of stevia (or powdered stevia according to taste)
3 natural candy canes, crushed* (see note below)
1/4 cup dark chocolate chips
1/8 tsp coarse sea salt
Directions
Mix all ingredients together in a bowl (except the chocolate chips and sea salt).
Combine the dark chocolate chips and the sea salt in a small bowl and melt in the microwave, careful not to burn.
Spread the mixture onto wax paper. Drizzle the dark chocolate over the mixture and then place it into the freezer to harden – for a few hours or overnight.
Break it into bark and enjoy!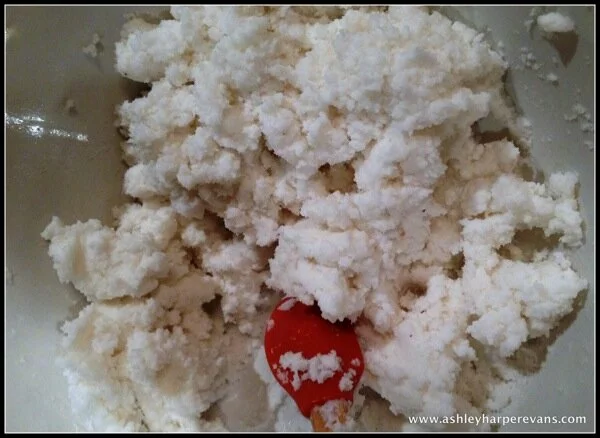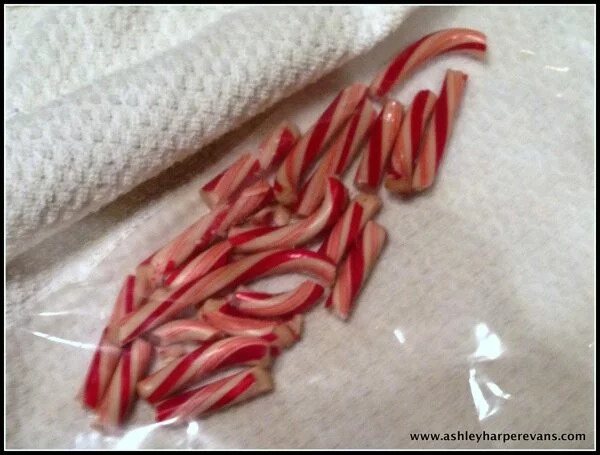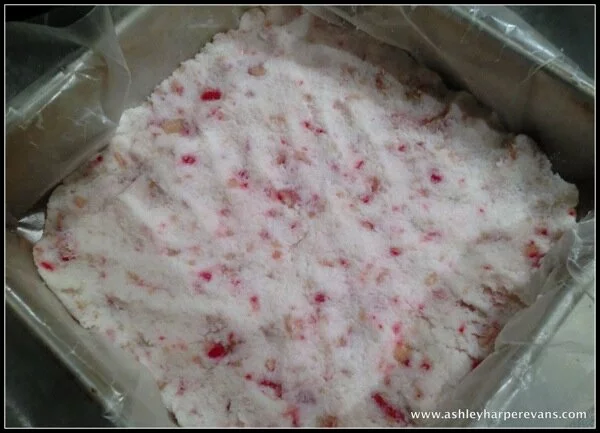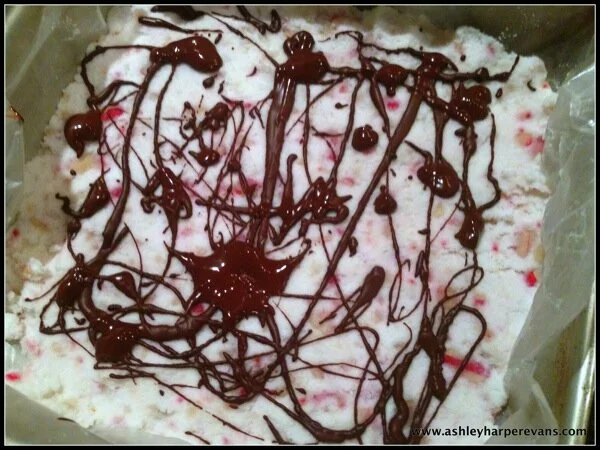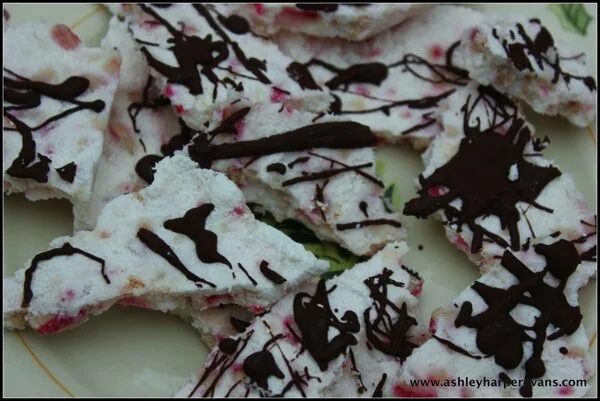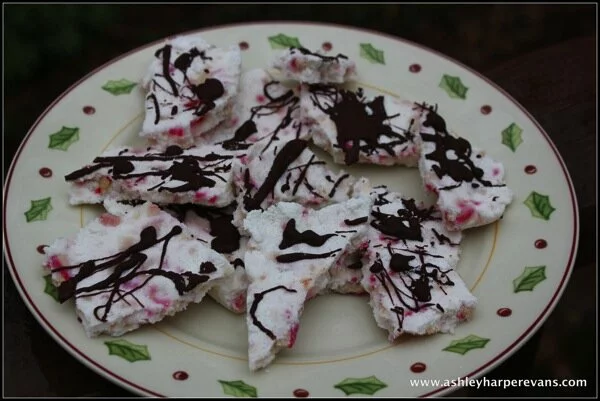 *Regarding the coconut butter: I followed a recipe for homemade coconut butter (which eventually worked kind of), but it took MUCH longer than necessary. The recipe I followed was to pour unsweetened coconut flakes directly into a high speed blender and then blend for 2-3 minutes until a butter has been reached; however, even after 15 or so minutes mine was still flakes. At that point, I added a little bit of water and a little bit of coconut oil which certainly helped, but it still wasn't exactly like a true coconut butter would be. I did this in my Ninja instead of my VitaMix and I'm still wondering if the VitaMix could have done the trick. Anyway, that's why I recommend to you that you just buy a jar of coconut butter. I have seen it several times at TJ Maxx for a much better deal!
*Regarding the candy canes: Most candy canes are made of corn syrup, sugar, artificial sweeteners and other nasty ingredients and they also contain artificial red dye. I actually found some natural candy canes at our local grocery store without the artificial flavors and dyes. They are still made out of sugar but at least they don't have any of the other scary ingredients. Keep a look out for them next time you are in search of candy canes!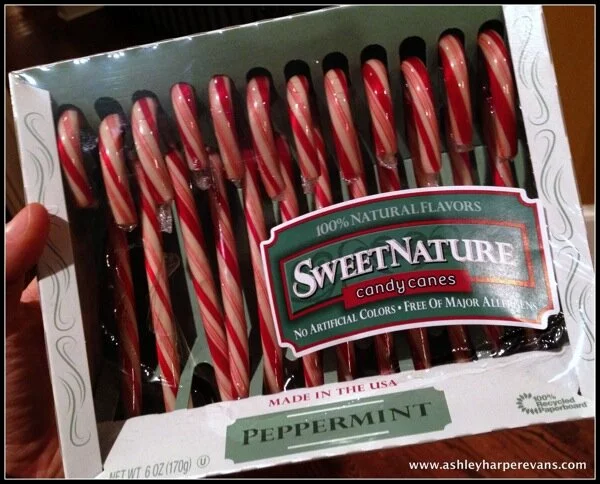 Even without a perfectly creamy coconut butter, the peppermint bark still turned out delicious! The hub approved too!
Before I go, I also wanted to announce the winner of last weeks giveaway! Congratulations to Lauren P!! Please send me your info and I will get your new AquaTally cup right out to you! Thank you so much to all of you that participated!
Have an awesome day!
Good health!