Oh the Monday morning blues. I sat in front of my computer pretty much all weekend long, besides a Saturday morning run and yoga and church (well online church, so I guess that's still me sitting in front of my computer!) yesterday, so I feel like the weekend came and went. You probably do too, even if you had a fun filled weekend behind you. I seriously need to consider investing in a standing desk like this one from The Lean Green Bean with all of this computer sitting! Dustin would love if I tried to pack that in the car too!
Anyway, today I want to share a recipe with you that will make your Monday a little bit "easier." It's a makeover of an old favorite, that is both nutritious and delicious too!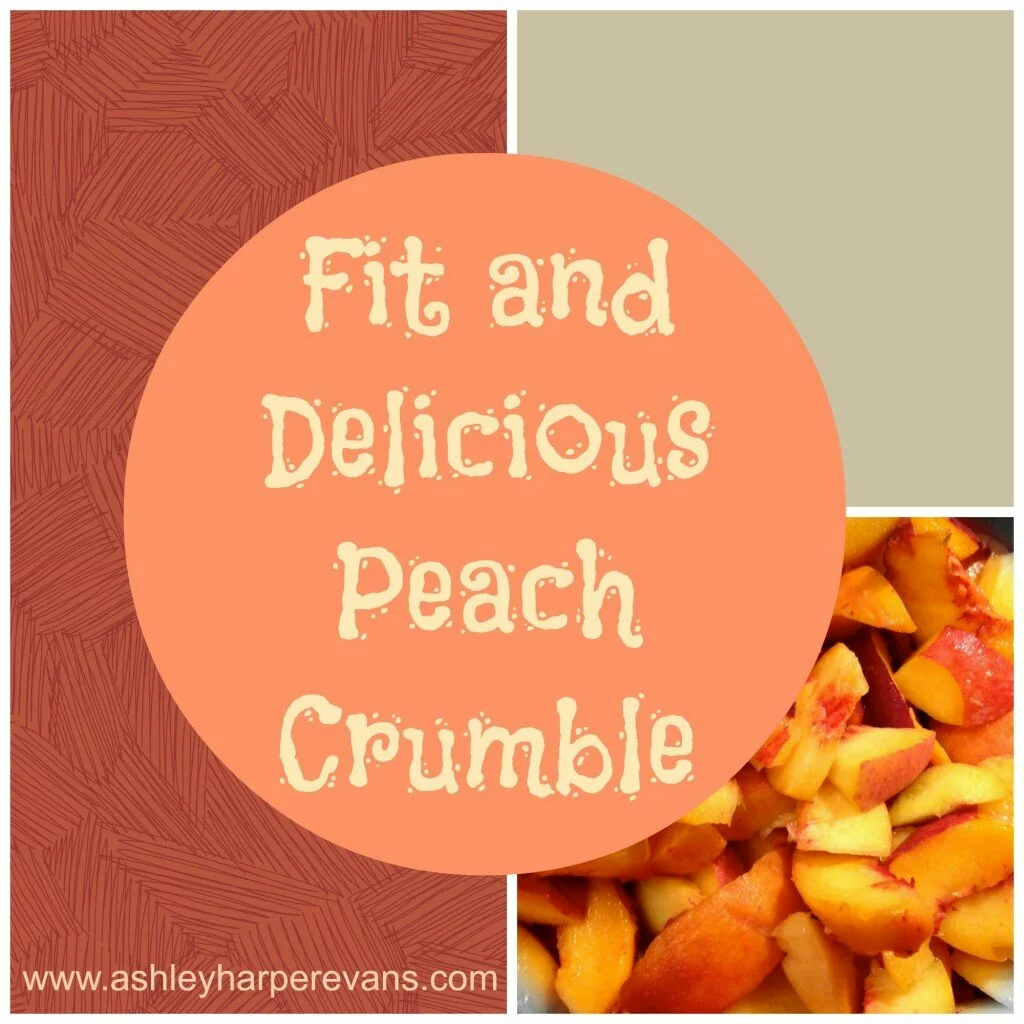 This peach crumble recipe takes me back to my childhood summer days when my mom would serve up a similar yet slightly less healthy treat! Now she's cleaned it up even more with this tasty recipe and has shared it with me! It is gluten-free and vegan but you would never know by taste test alone!
Fit and Delicious Peach Crumble
Ingredients
1 tbsp Earth Balance (preferably the red, soy-free container)
1 tbsp coconut oil
8 peaches (preferably organic, peaches are one of top highest sprayed fruits in pesticides)
1 cup gluten-free all purpose flour
1/2 cup rolled oats
1/4 cup flax meal
1/4 tsp baking powder
1/4 tsp salt
1/4 tsp cinnamon
1 cup unsweetened vanilla almond milk
3/4 cup pure maple syrup
Directions
Preheat oven to 350.
Place Earth Balance and coconut oil in a medium casserole dish (~8×11). Melt in the microwave for ~30 seconds. Swirl to cover the bottom of the dish.
Cut up the peaches (leaving the skin on if using organic peaches) and place on top of Earth Balance/coconut oil to cover the bottom of the dish.
In a separate bowl, mix together the flour, oats, flax meal, baking powder, salt, and cinnamon.
Add in almond milk and pure maple syrup and stir to combine.
Pour flour mixture evenly over the peaches.
Bake at 350 for 45 minutes.
Brown the top on low broil for 1-2 minutes or until perfectly browned!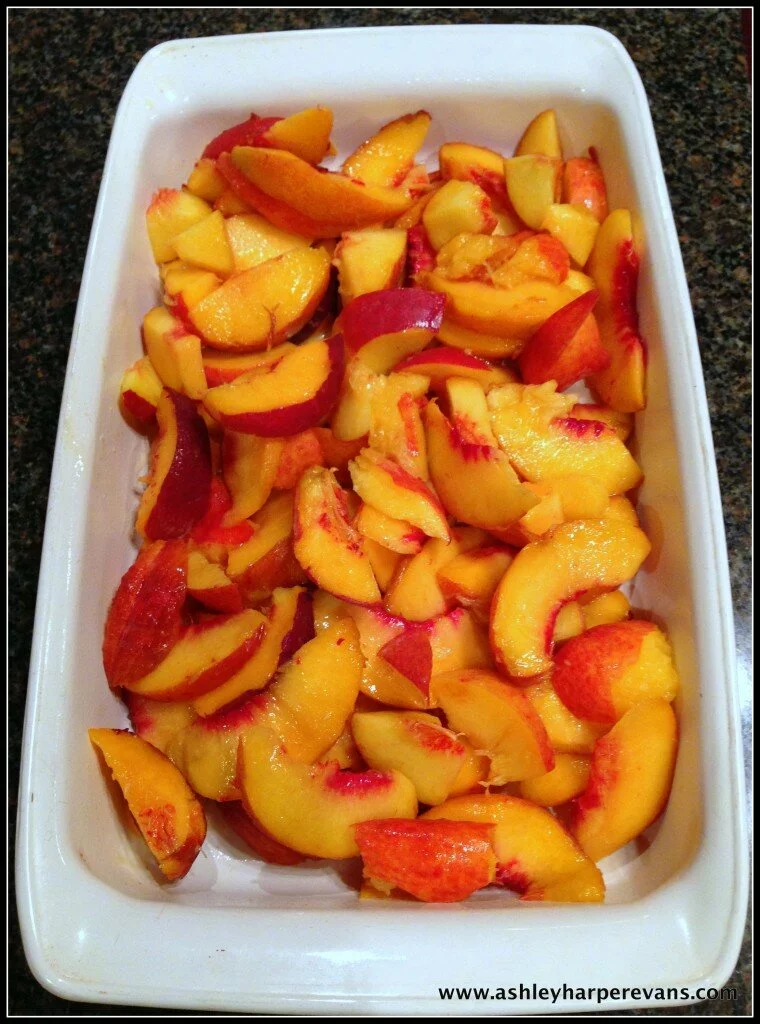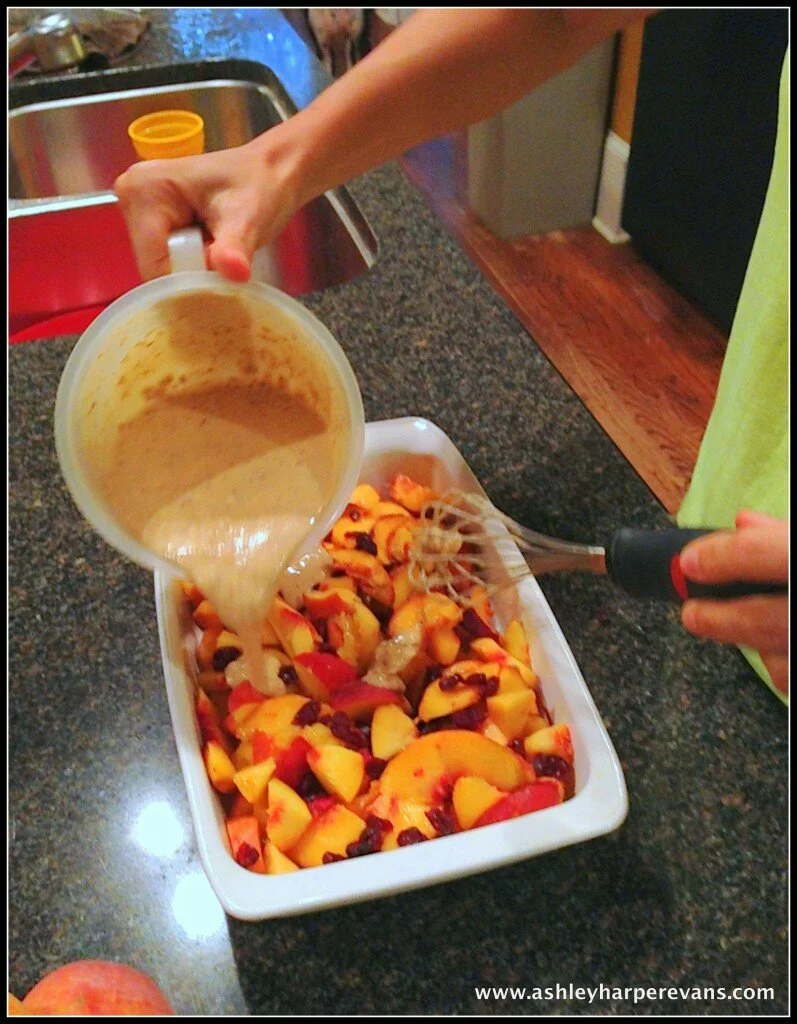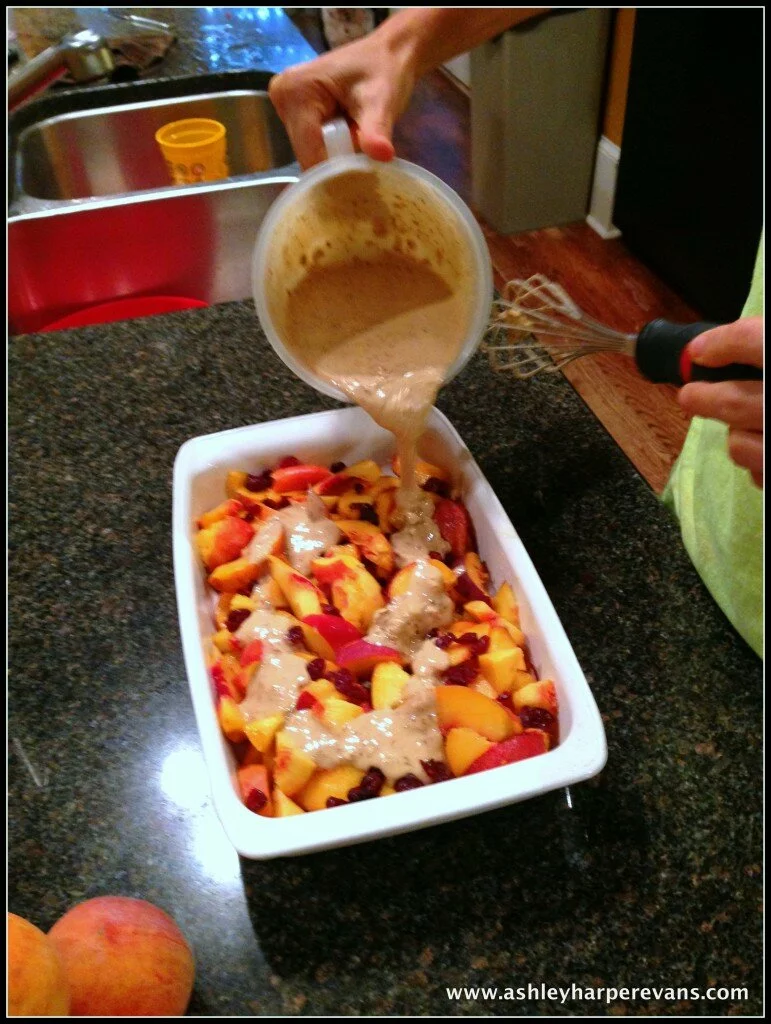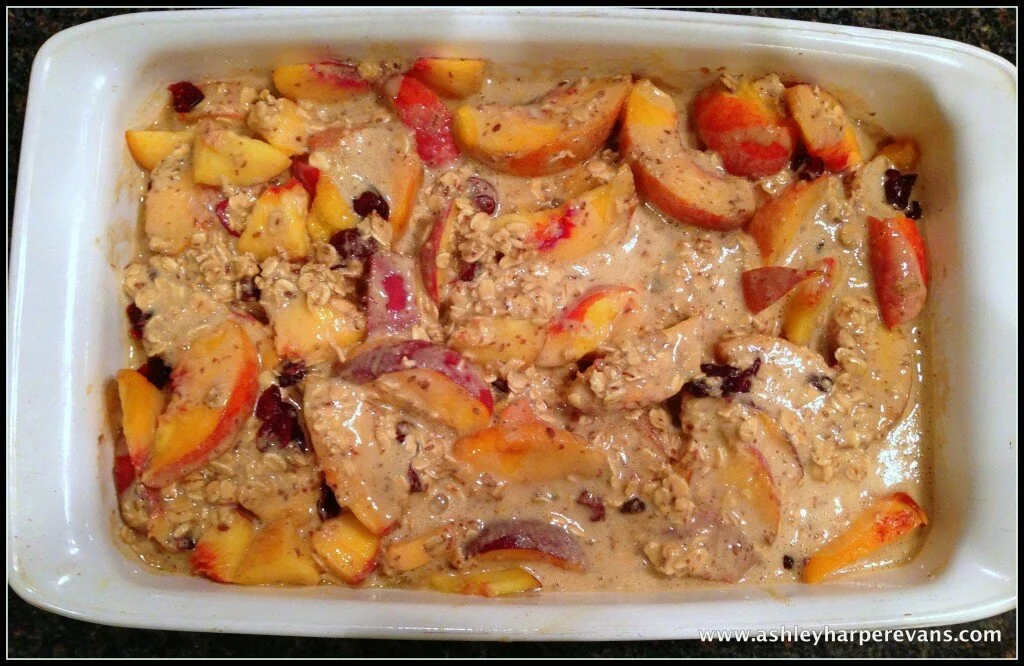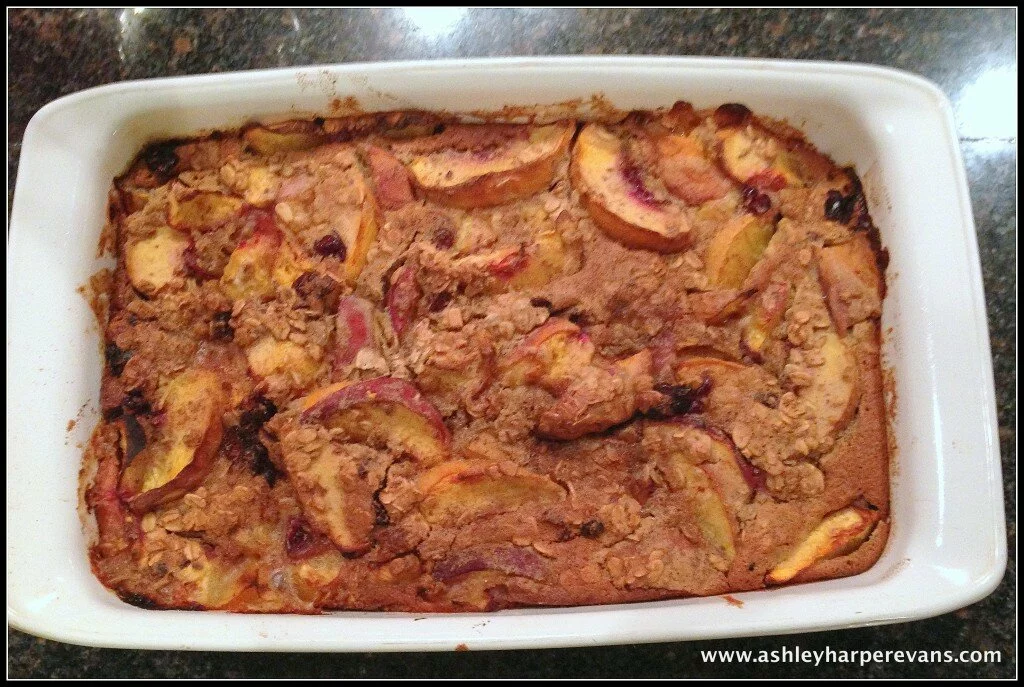 I hope you enjoy this treat as much as we did! Tonight or any night! Eating healthy is all about moderation and using good ingredients when your going to splurge a little!
—
If you didn't see yesterday, the third set of  my "Six Night General Healthy Dinner Menu" with the recipes and a grocery list was posted yesterday. Check it out in yesterdays post or over in my $5 Meal Plans Tab!
I'm off to take a mid-day gym break! I hope you have a wonderful Monday!
Good health!