Hi there! Happy Tuesday! I'm back with round two of sweetpotato week!
As I mentioned yesterday, this week I am participating in a California sweetpotatoes: "One Word, Endless Possibilities" Recipe ReDux Challenge sponsored by the California Sweetpotato Council.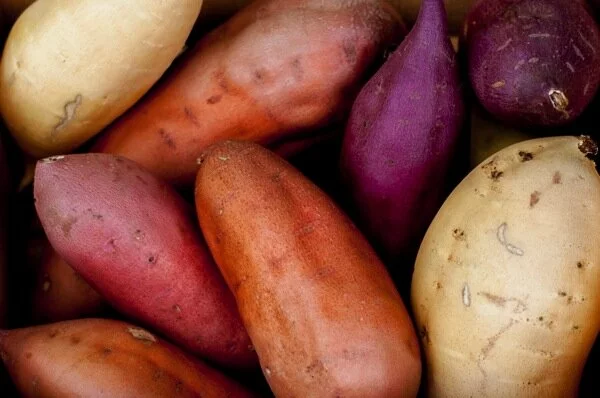 Disclosure: I received free samples of California sweetpotatoes mentioned in this post. By posting this recipe I am entering a recipe contest sponsored by the California Sweetpotato Council and am eligible to win prizes associated with the contest. I was not compensated for my time. 
What's the difference in the sweetpotatoes (spelled as one word) versus the other sweet potatoes and white potatoes? Quite a bit! California sweetpotatoes are an entirely different vegetable. "They are grown in soft sand and are hand sorted during harvest to minimize scarring and scratching. The result is a visually, higher quality sweet potato." according to the California Sweetpotato Council.
Yesterday, I shared a delicious dinner side dish (or lunch or snack!). If you haven't checked them out yet, give these Twice Baked Sweet Potatoes a try! Today, we are talking something entirely different: cookies!
Now before you judge these cookies all because of their name, remember what your mom taught you many moons ago: "Never judge a book by it's cover," and never judge a cookie by it's name.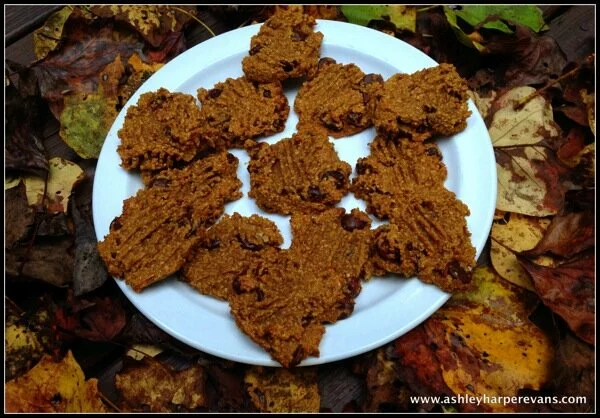 Animal products and gluten are the only this missing from this tasty recipe. And if you needed another reason to fall in love with these cookies: it's completely safe to lick the bowl once you are finished making the cookies! No salmonella scares here!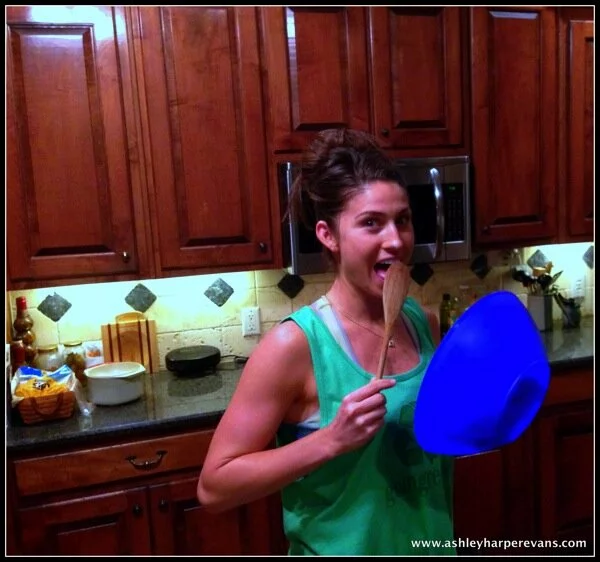 Busted! 
Gluten-free Vegan Sweetpotato Cookies
Makes 15 cookies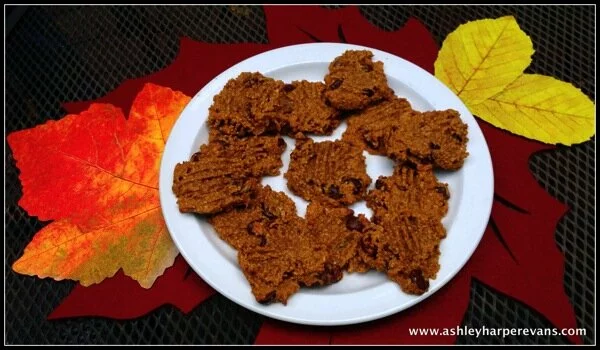 Ingredients
1.5 cups oat flour (I just blended 1.5 cups of old fashioned oats until a fine flour was reached)

1 tbsp flax meal

1/4 tsp baking powder

1/4 tsp baking soda
3/4 tsp cinnamon
1/4 tsp nutmeg
1/8 tsp ground cloves
1/8 tsp ground ginger
1/2 tsp salt
1/3 cup melted coconut oil
1 tsp vanilla extract
1/4 cup brown sugar
1/4 cup granulated sugar
1/4 cup Stevia in the Raw (or omit and just use 1/2 cup of granulated sugar)
3/4 cup cooked California sweetpotato
3/4 cup dark chocolate chips (vegan if using vegan chocolate chips)
1/4 cup chopped pecans
1/4 cup craisins
Directions
Pre-heat the oven to 350 F.
In a large bowl, combine the flour, flax meal, baking powder, baking soda, cinnamon, nutmeg, ground cloves, ground ginger, and salt. Stir until evenly combined.
In a separate bowl, mix together the melted coconut oil, vanilla and sugars.
Pour the coconut oil mixture into the flour mixture and then add the sweetpotato. Stir until evenly combined and moisture is spread throughout.
Add in the dark chocolate chips, pecans and craisins.
Using a spoon, drop cookie batter on a well sprayed cookie sheet, making ~15 cookies.
Lick bowl. 🙂
Cook for ~10 minutes or to desired consistency, serve and enjoy!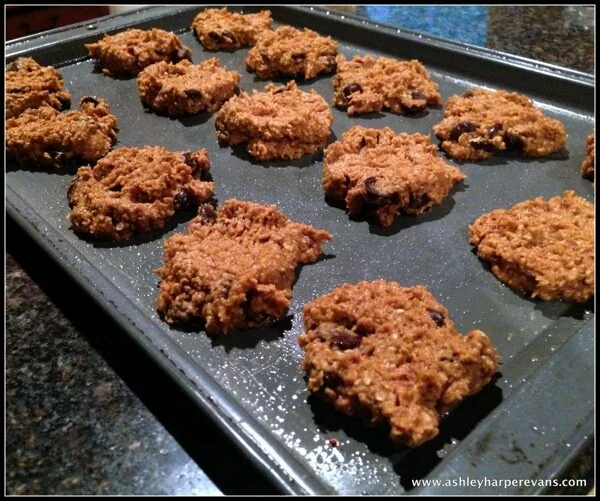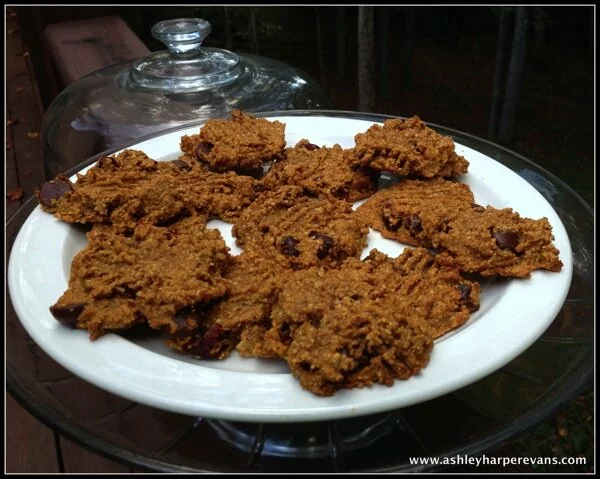 —
A healthier cookie recipe packed full of vitamin A, vitamin C, whole grains, healthy fiber, and good fat! Who would want to turn these delicious cookies down!? Not me!
Have a great day!
Good health!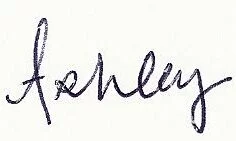 An InLinkz Link-up