Good morning my friends! Happy Christmas week! What a lovely week it is! I have to work today and tomorrow but I am certainly not letting that get in the way of my Christmas excitement!
I hope you all had a wonderful weekend! We certainly did. We spent the majority of the weekend in Callaway Gardens celebrating our 5th year wedding anniversary. We didn't arrive until late Friday night, but we still made it in just enough time to enjoy a lovely veggie filled dinner at our hotel.
Saturday we enjoyed a delicious breakfast and spent the rest of the morning in the spa… why can't everyday start like that?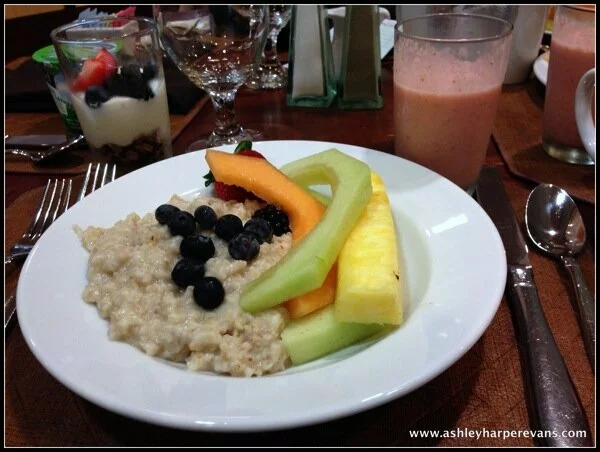 We then headed out for an adventure filled afternoon high up in the air in the obstacle course and on the zip lines.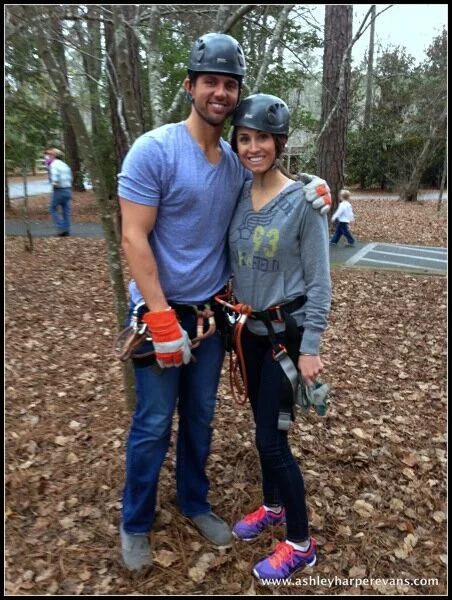 I'm not going to lie, I was slightly nervous the entire time (I would bet that Dustin would say that's an understatement but I guess I at least now know that I am slightly afraid of heights). A good challenge is character building, right? At least I hope so.
Anyway, tonight we are headed to a Christmas party with many of our friends which means I am going to share a recipe of the dish that I am bringing – as promised a few weeks ago!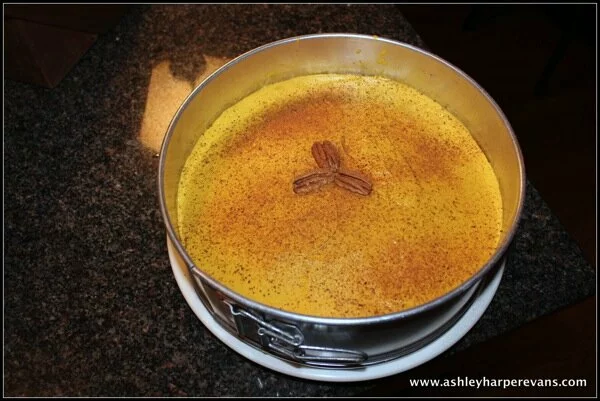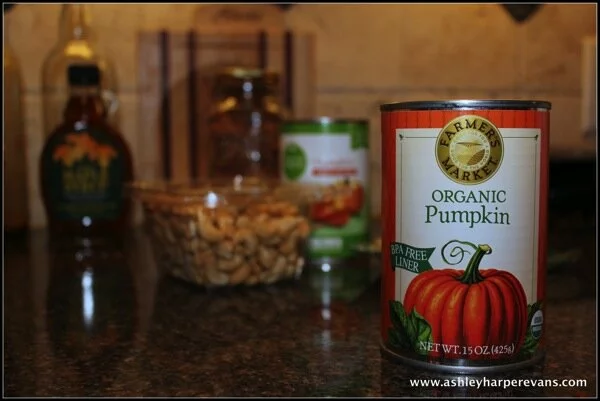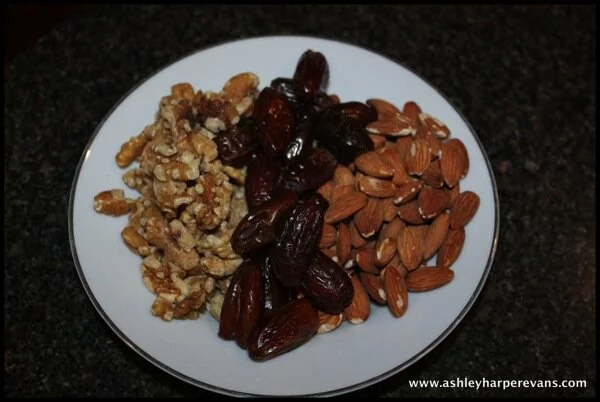 This almost raw, entirely vegan pumpkin pie was surely a hit at our Thanksgiving feast a few weeks ago. Anyone that loves delicious food will love this pie, making it a safe bet to please all party attending crowds!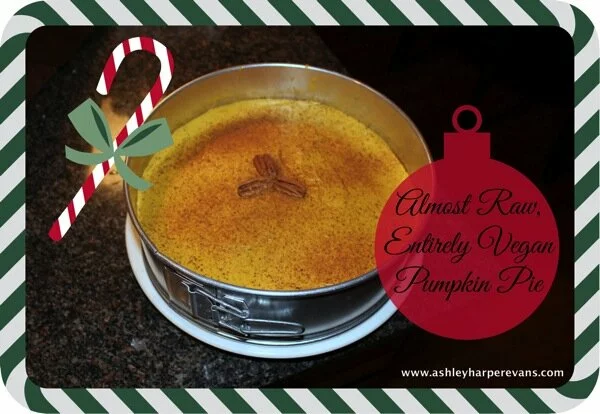 Almost Raw, Entirely Vegan Pumpkin Pie
Recipe adapted from McKel at Nutrition Stripped
Ingredients
For the crust:
1 cup dates, pitted and chopped
1 cup raw almonds
1 cup raw walnuts
1/2 cup raw pecans
1/2 cup shredded unsweetened coconut
1 tbsp pure maple syrup
1 tbsp vanilla almond milk
1 tsp pumpkin spice
1/4 tsp ground nutmeg
dash course sea salt
For the filling:
2 cups raw cashews
2 cans organic pumpkin puree
1/4 cup pure maple syrup
1 + 1/4 cup vanilla almond milk
2 tbsp coconut oil
1 tbsp pumpkin pie spice
dash course sea salt
Directions
Get out a 12 inch spring form pan and coat with cooking spray.
Prep the crust first. In a high speed blender, add the ingredients in small increments at a time until everything is evenly combined (this part takes the longest). Pour the crust into the spring form pan and using clean hands, press the crust into the pan evenly until a thick bottom crust layer has been created. Place in the freezer. (If you are not working with a high speed blender, start by grinding all of your nuts separately first.)
Meanwhile, begin to prep the filling. Combine all filling ingredients into a high speed blender and blend until a creamy texture has been reached.
Pour the filling on top of the crust and smooth the top with a spatula. Sprinkle the top with more pumpkin pie spice and place 3 pecans in center of the pie for a pretty look.
Place the entire pie in the freezer for at least 5 hours before serving.
When you are ready to serve the pie, allow it to sit out in room temperature for about 20 minutes and then slice and serve cold!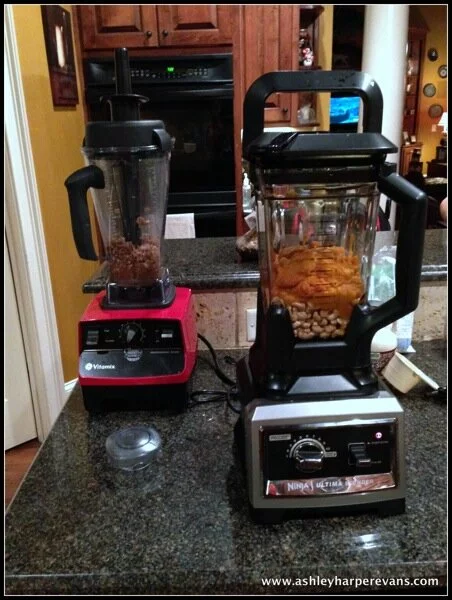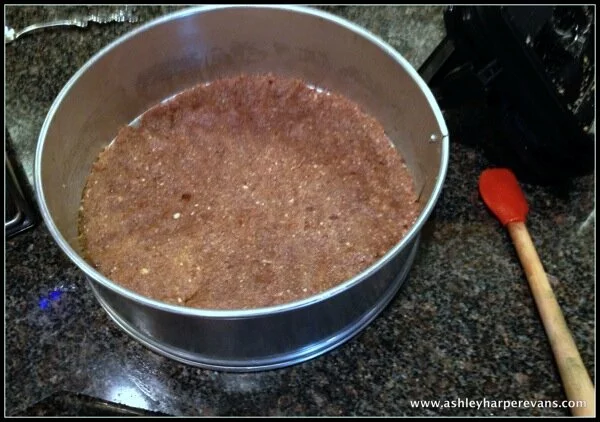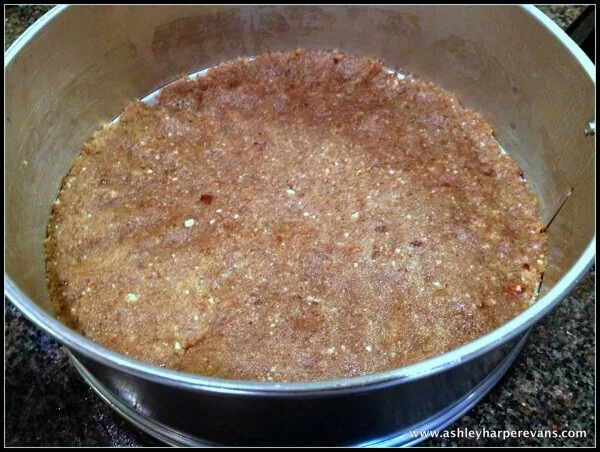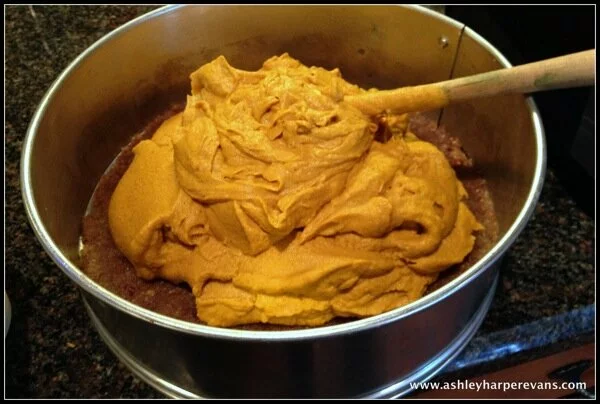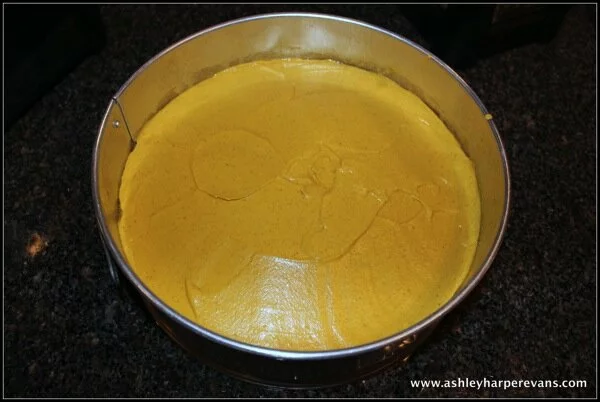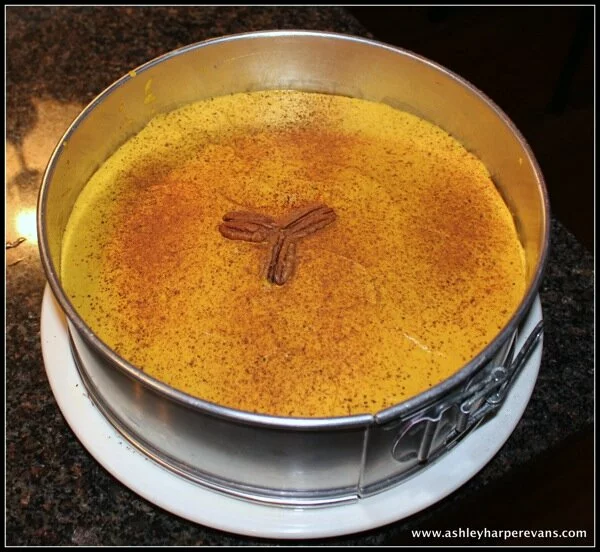 Starting with such high quality ingredients, a pie like this one is bound to be delicious! Do you like pumpkin pie? What about raw desserts? Obviously, I do!
Happy Monday! Have a great one!
Good health!