Hi there! Happy Friday and Happy November! Today always kicks off the holiday season for me. I'm excited for Christmas music, decorations, delicious (but healthy!) food, The Grinch and other holiday movies and more!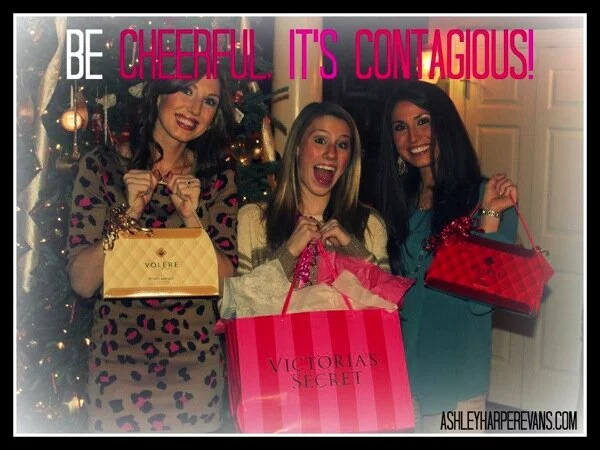 Anyway, today I am linking up with Jill from Fitness, Health and Happiness again to bring you another version of Fit Friday! Today is a little bit different than the past few Fit Friday posts, however. (Check them out here: Fit Friday: Leg Circuit & Fit Friday: TRX Style.)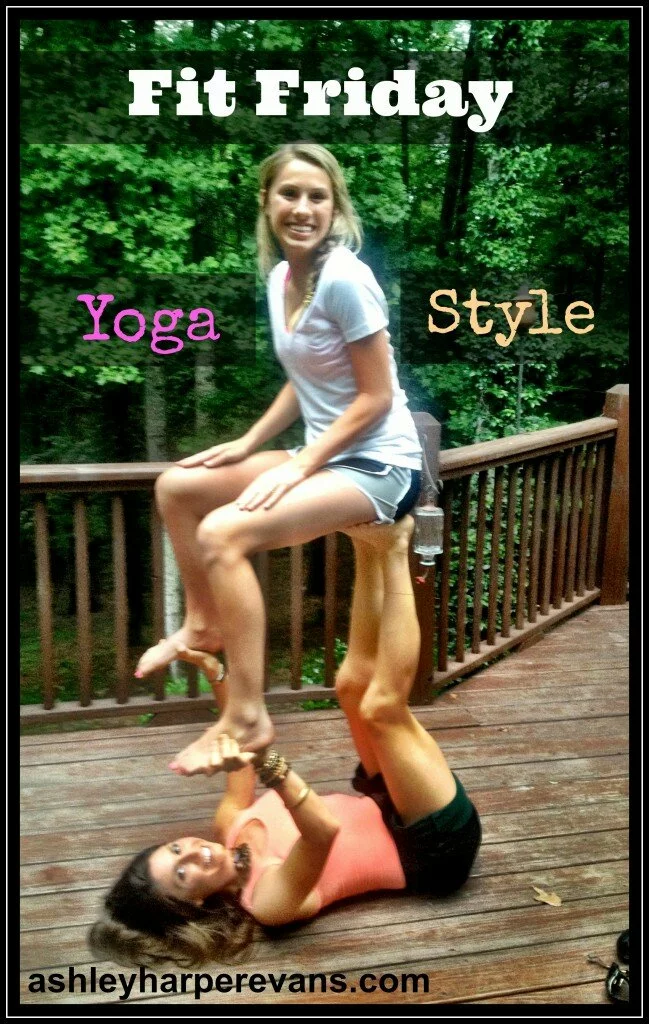 I have talked to you a few times about the importance of listening to your body when it comes to all things, but especially fitness, and for me, this was one of those weeks. After hitting the weights consistently for the past few months, I could tell my body needed a break and a week to recover and repair. Because of that, instead of lifting any weights this week, I have opted for yoga, sprints, distance runs and long walks.
You might remember me talking about MyYogaWorks a few months ago. MyYogaWorks is an online, at home yoga subscription that allows you to select the level, length and style of the class and plays it right on your computer screen, iPad or iPhone. Since Dustin and I are on the road so much, MyYogaWorks was the perfect solution to help me keep up with my yoga practice without being a member at a yoga studio. Since things are changing in my life and I will soon be a little bit more settled (as mentioned yesterday), I canceled my MyYogaWorks subscription with plans to join a yoga studio soon. To me there is nothing like a good, in-studio practice, but sometimes an at home, online class is just what I need!
Before I find the perfect studio for me, in the meantime, I did a little bit of research and found this incredible online class (for free might I add!), that I want to share with you today. Many of you have told me that you prefer doing yoga at home versus attending at a studio, so if that is you or if you are simply don't feel like driving to your studio, here is another solution: Do Yoga WIth Me's Foundations in Flow.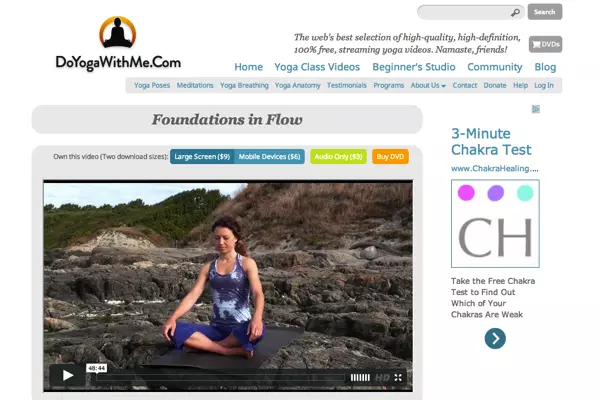 I have taken this class multiple times in the past few weeks and love it every time. It is an intermediate class that is 48 minutes in length and is described on the website as the following:
This complete practice starts by warming the body, then progresses into a powerful flow, moving with the fluidity of your breath. The flow builds sequences from the earth up, while building core strength. The class ends by cooling the body with a deep relaxation.
Enjoy this class if you are looking for a challenging yet relaxing class at any time of the day! If you try it out, let me know how you like it!
Do you prefer taking yoga classes in a studio or gym or do you prefer to enjoy a class in the comfort of your own home? I enjoy a little bit of both!
Have a great Friday!
Good health!