Hi friends! How's it going?! I am very thankful it's Tuesday.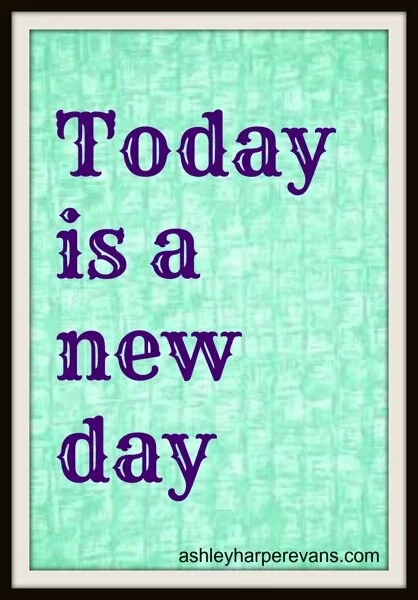 Yesterday was an off day in every sort of way. Do you ever have those days? 
I'm normally a fan of all days. Usually, it doesn't matter if it's Monday or if it's Friday, it's a good day in my eyes. But not yesterday.
I woke up feeling not so hot, craving carbs the majority of the day and didn't even make my usual Monday through Friday gym date with the hub. That hasn't happened in quite some time.
Instead of fighting it, I traded my usual gym date for yoga and a long walk and an afternoon bowl of cereal instead a piece of fruit and some nuts per my usual afternoon snack routine. I took it easy on my body, easy on my mind and accepted that tomorrow is a new day.
You give some, you take some, I guess.
It wasn't until around 5pm that I started feeling like myself again, ready to tackle another successful week.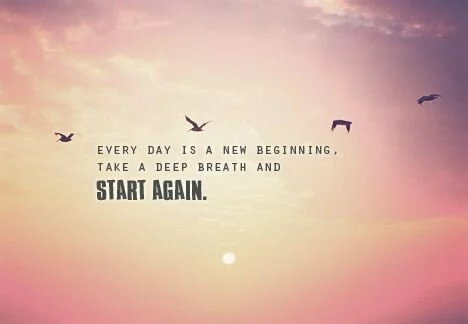 Instead of beating myself up over the nonexistent Monday Motivation, I am choosing to put yesterday behind me and embrace today and all that it has to offer. I welcome positivity, encouragement, happiness, and wellness. I welcome laughter, success, friendship and challenge. I welcome good and turn away evil.
And that brings me to today's Tip of the Week Tuesday, complete unrelated to nutrition (well, maybe not) but completely relevant to life.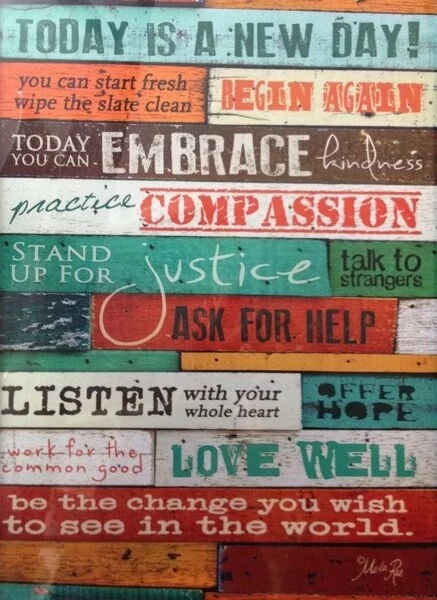 It's as simple as that:
Today is a new day. You can start fresh, wipe the slate clean. Begin again. Today you can embrace kindness, practice compassion, stand up for justice; talk to strangers, ask for help, listen with your while heart, offer hope, work for the common good, love well, be the change you wish to see in the world. 
I love today because it is not yesterday and because it is not yet tomorrow. I love today because it provides me every opportunity that I could ever imagine. I love today because I am loved. I love today because I can love. I love today because there is no place I'd rather be, not looking back, not yet looking forward.
What do you love most about today? 
Whatever it is, I pray you'll make it awesome.
Good health,