Wednesday already!? Goodness. Another fast week. I hope this hump day finds you well!
Today we are continuing on to day three of "sweetpotato" week! In case you missed the past few days, I am participating in a  California sweetpotatoes: "One Word, Endless Possibilities" Recipe ReDux Challenge sponsored by the California Sweetpotato Council.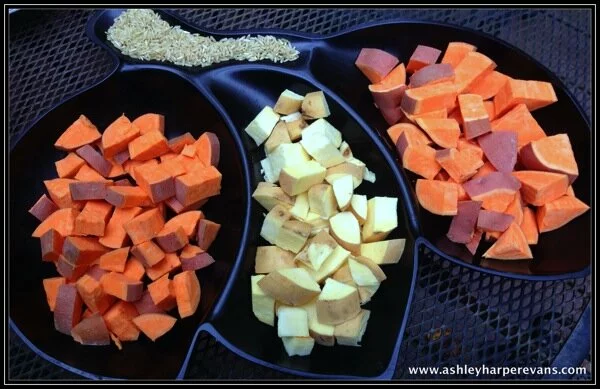 Disclosure: I received free samples of California sweetpotatoes mentioned in this post. By posting this recipe I am entering a recipe contest sponsored by the California Sweetpotato Council and am eligible to win prizes associated with the contest. I was not compensated for my time. 
Sweetpotatoes (spelled as one word) are different from any other potato in the fact that they are grown in soft sand and are hand sorted to prevent scarring and scratching, thus creating a much prettier potato! 
—
Monday you saw my favorite Twice Baked Sweetpotatoes, and yesterday was completely different with my Gluten-free Vegan Sweetpotato Cookies. Today were changing it up again and diving even deeper into fall with this yummy soup recipe straight from my momma's kitchen!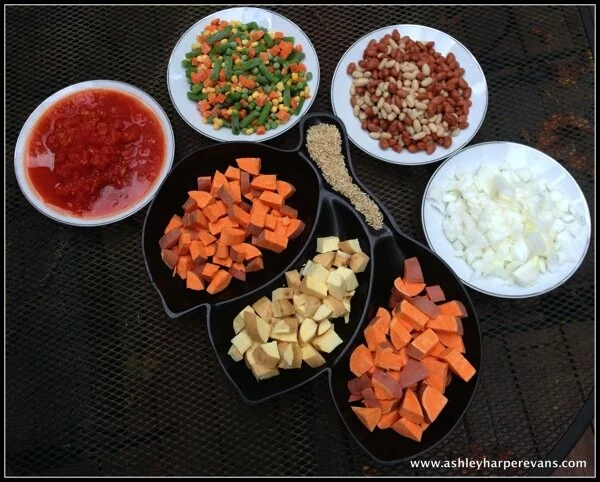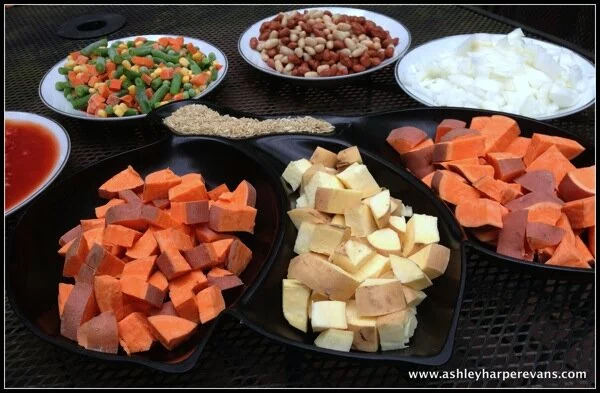 There's nothing better than a warm pot of soup on a chilly fall night; and if you're anywhere near me in Georgia, than you know fall is slowlyyyy creeping in this week. Hooray for campfires, scarves, football, and this 5 Color Sweetpotato Veggie Soup!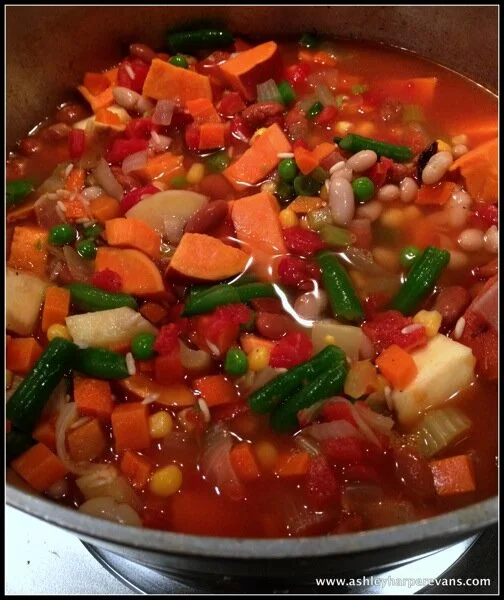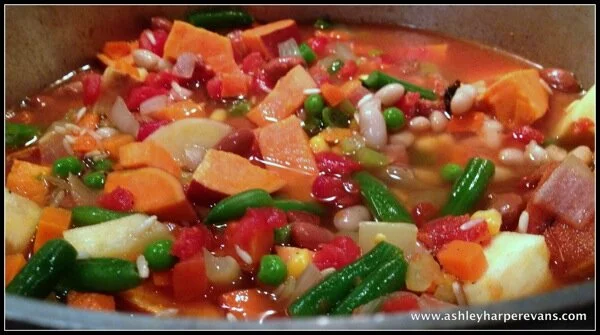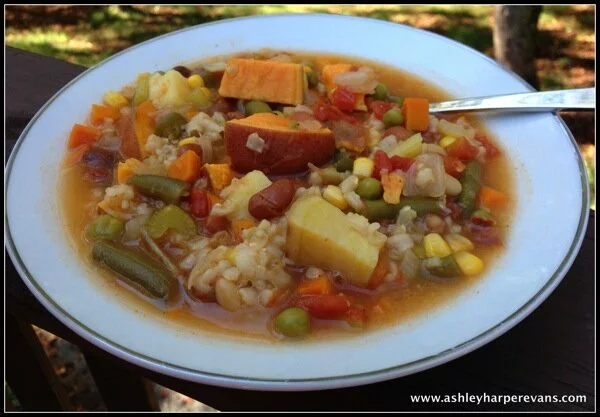 5 Color Sweetpotato Veggie Soup
Ingredients
1 tbsp organic canola oil

1 medium sweet onion

1/2 tsp salt

3 stalks celery

3 California sweetpotatoes (1 red, 1 white, 1 orange)

3/4 cup brown rice

1, 28 oz. can low sodium diced petite tomatoes with juice

6 cups water

1, 28 oz. bag frozen mixed veggies

1, 15 oz. can low sodium pinto beans

1, 15 oz. can low sodium great northern beans

1/2 tsp ground black pepper

1/2 tsp cayenne pepper (optional)
Directions
In a large soup pan, heat the canola oil over medium-high heat. Add the onion, celery, and salt and sauté until onions are translucent. 

Add the rice, string frequently to prevent 

burning but toasting the grains slightly, ~1 minute.

Add the tomatoes and the tomato juice. 

Next add the potatoes, water, veggies, beans, black pepper and cayenne pepper. 

Stir gently just to mix all but to prevent breaking the beans.

Bring to a boil. Once boiling reduce heat, cover and simmer long and slow until ready to eat, at least 1 hour.

Serve and enjoy!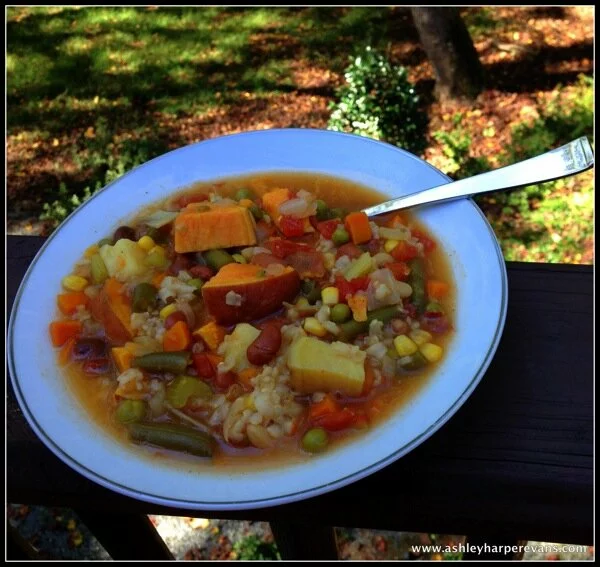 What is your favorite thing about fall? I shared mine here a few weeks ago and warm soup definitely made the list!
Have an awesome Wednesday!
Good health!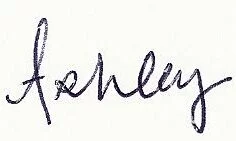 An InLinkz Link-up