Hi there! How's it going?
As I mentioned yesterday, I spent the majority of the day in the kitchen recipe testing for my soon-to-publish "Real Food Five Day Detox." We were able to get through five of the fifteen recipes, which was huge progress. I want these recipes to be delicious, easy and most of all detoxifying! No starvation allowed! I think we cleaned the kitchen a total of seven times when it was all said and done but it was totally worth it to try out these delicious recipes. Today, I hope to get through all of the breakfast recipes, as well as a couple of the remaining lunch/dinner recipes. Keep your fingers crossed!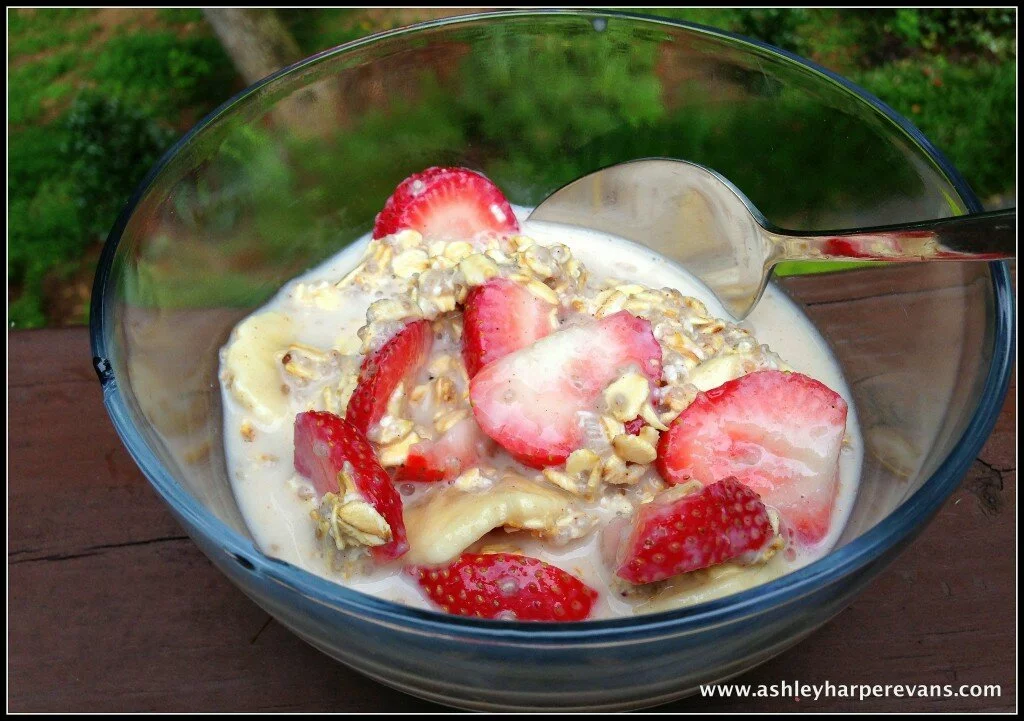 Anyway, on to today's Tip of the Week!
There are few things worse than spending hours in the grocery store and then asking your hub or family what they want for dinner and his/their response is, "BBQ Chicken!" Aka that one ingredient you failed to purchase. But have no fear, I knew my answer wasn't going to be, "Not tonight. We're out of BBQ sauce," and yours doesn't have to either.
I guess my recipe testing mind was still turned on, so the recipe testing continued on through the early (or later) hours of the evening (and we might not have eaten dinner until 10pm or so), but a tasty BBQ sauce was indeed created.
One positive to running out of BBQ sauce: the jar of sauce isn't the only thing missing! Majority of the time, you are skipping out on the nasty ingredients like high fructose corn syrup, hydrogenated oil, chemicals and artificial flavorings too!
Next time your family calls for BBQ anything, give this quick, easy, and cheap recipe a try. You won't be sad you did!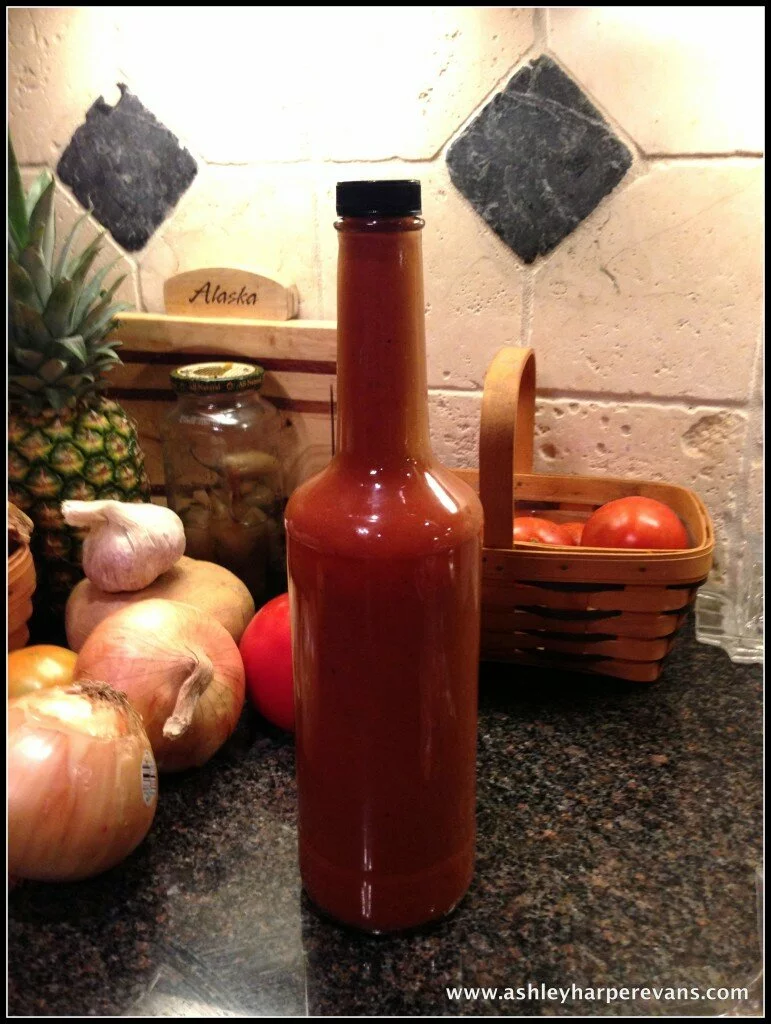 Homemade BBQ Sauce
Ingredients
1 tbsp extra virgin olive oil or organic canola oil
1/4 cup diced white onion
1 peach, pitted
1 tbsp minced garlic
1 6 oz can tomato paste
1 cup water
1 cup distilled white vinegar
2 tbsp spicy brown mustard
2 tbsp brown sugar
2 tbsp agave
2 tbsp chili powder
1 tbsp paprika
1 tsp pepper
Directions
In a sauce pan over medium-high heat, sauté the onion and the peach in the olive oil until onions are translucent. Add the garlic and continue cooking for 2-3 minutes.
Add the tomato paste, water and vinegar and bring to a simmer.
Turn the heat to low and add the mustard, brown sugar, agave, chili powder, paprika and pepper. Cook for ~5 more minutes, stirring frequently.
Remove from heat.
With a hand emersion blender or in a regular blender blend sauce until you reach a smooth consistency.
Allow to cool and pour/funnel into a recycled glass bottle and enjoy over and over!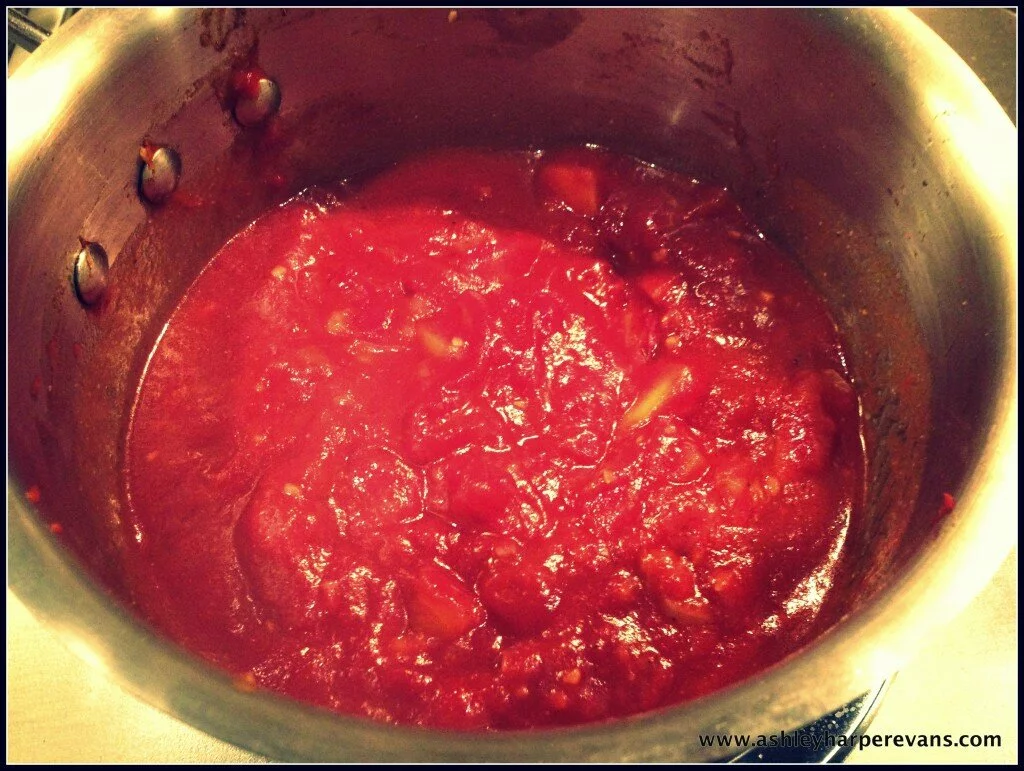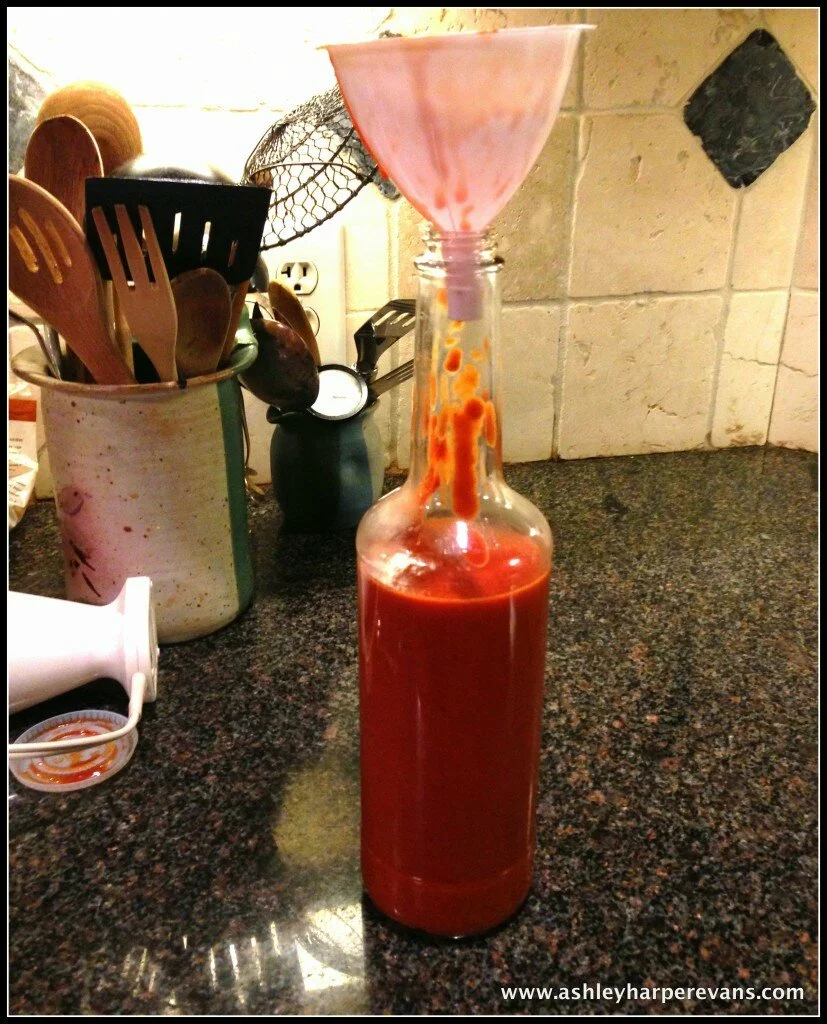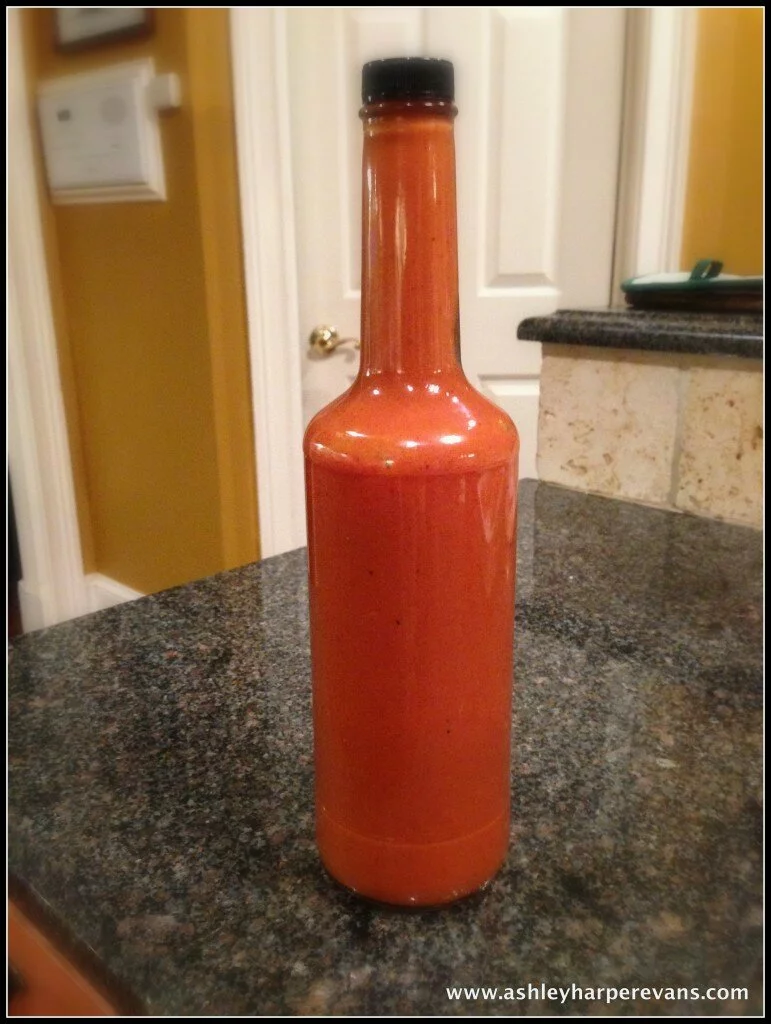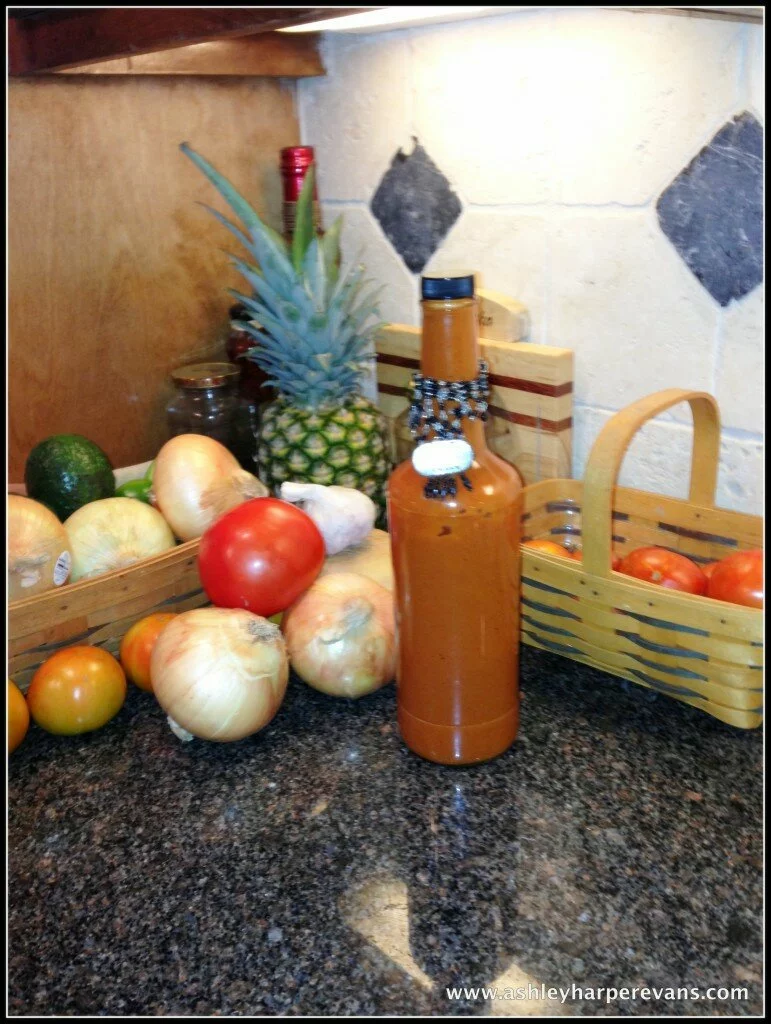 You all know that I am not a huge fan of any kind of sugar in my recipes, however, to me, every barbecue sauce needs a little bit of sweet to balance the vinegary tang!
I'm off to do more recipe testing – time to dirty up the kitchen yet again! Have a great afternoon!
Good health!