The first Recipe Redux Challenge of 2014 has been introduced and I think it is going to be one you are really going to enjoy! This challenge is being sponsored by the Wild Blueberry Association of North America (WBANA) and if the name doesn't give it away, involves yummy wild blueberries!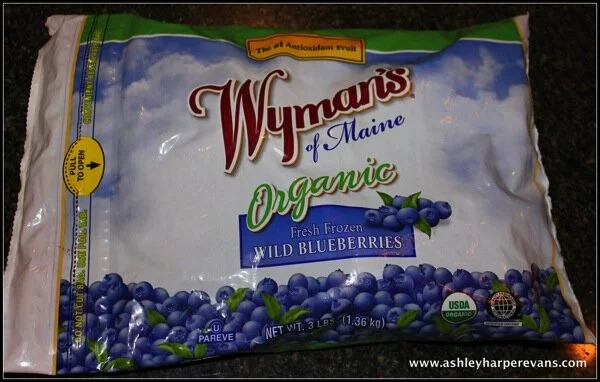 Disclaimer: By posting this recipe I am entering a recipe contest sponsored by the Wild Blueberry Association of North America and am eligible to win prizes associated with the contest. I was not compensated for my time.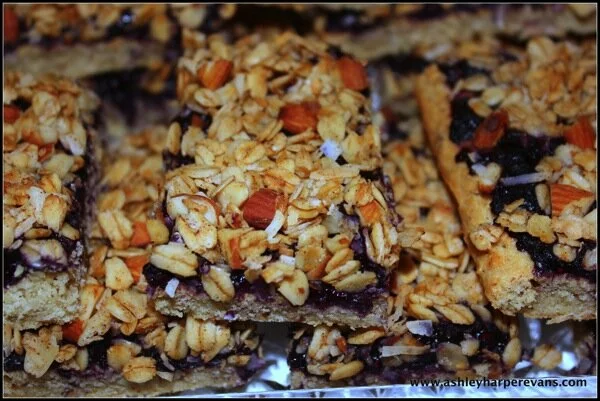 Recipe Reduxers have been challenged to create healthy recipes using wild blueberries (frozen) as an ingredient in sweet or savory dishes. Before I get into the yummy recipe, let's first talk about what exactly wild blueberries are.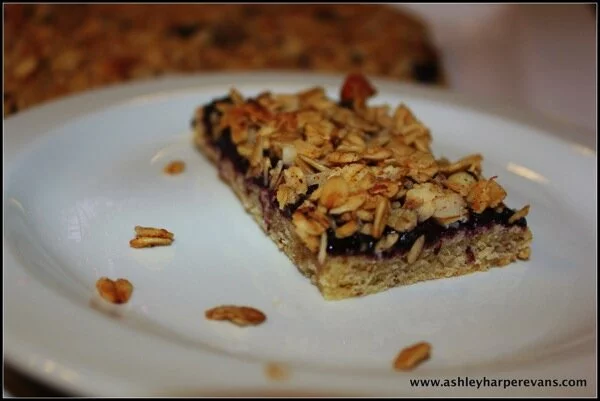 Wild blueberries are different from cultivated blueberries (the berries you find in most produce departments) because of their uniquely intense flavor as well as their higher nutritional profile. Wild blueberries actually have 2 times the antioxidants as regular cultivated blueberries! As a dietitian, you know this caught my eye very first! Wild blueberries are rich in anthocyainin, a antioxidant pigment found in red, purple and blue fruits and vegetables like Wild Blueberries. This powerful antioxidant has long been the subject of investigation regarding its potential health benefits including anti-aging, brain health, heart health, diabetes prevention, cancer prevention, UTI prevention and eye health!
When it comes to appearance, wild blueberries are smaller in size than cultivated blueberries and are much deeper in color. Another great thing about wild blueberries is that they are frozen at harvest, meaning their nutrients and deep blue color are locked in immediately. You all already know how much I love frozen fruits and veggies, not only because all the good stuff is trapped within but also because they are able to stay fresh for longer and what's more convenient than having a fresh bag of frozen goodness in your freezer when a smoothie or dairy-free ice cream urge strikes!?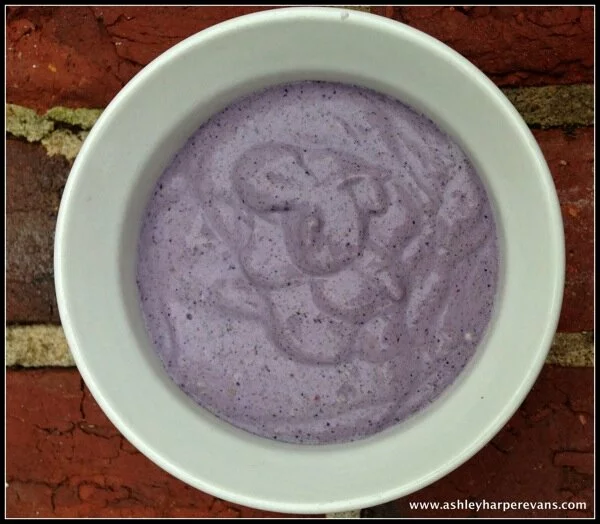 Although all blueberries are a great choice, if you are looking for something with a little more flavor and a lot more disease fighting antioxidants, I encourage you to give wild blueberries a try – you can find them in most grocers frozen food section and if you're looking to stock up like I prefer to do, Costco even sells them organically in a 3 pound bag (as pictured above).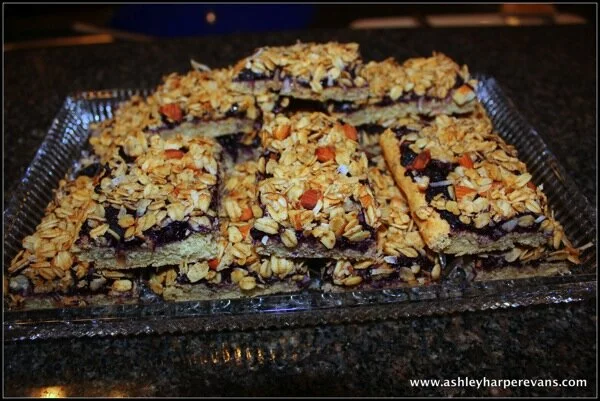 Get your "Daily Dose of Blue" with these Wild Blueberry Coconut Granola Bars! They are a great afternoon snack, a yummy dessert or even enjoyed with a cup of coffee in the morning!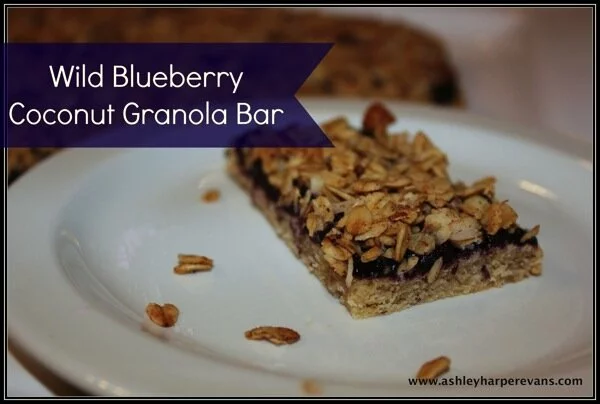 WILD BLUEBERRY COCONUT GRANOLA BARS
Yield ~ 16 bars
Crust Ingredients
2 tbsp flax meal
6 tbsp warm water
1/2 cup almonds, ground into flour
2 cups gluten-free all-purpose flour
3/4 cup stevia in the raw
1 1/2 teaspoons baking powder
1/2 teaspoon coarse salt
1/2 cup coconut oil, cold, cut into pieces
1/4 cup unsweetened apple sauce
3/4 teaspoon pure vanilla extract
Wild Blueberry Chia Jam (ingredients and directions below)
Almond-Coconut Granola (ingredients and directions below)
Granola Ingredients
2 tablespoons coconut oil
3 tbsp pure maple syrup
2 tbsp water
1 tsp pure vanilla extract
1 cup old-fashioned rolled oats
1/3 cup slivered or chopped almonds
1/4 cup unsweetened shredded coconut
½ tsp cinnamon
1/8 tsp cloves
1/8 tsp course salt
Wild Blueberry Chia Jam Ingredients
3 cups wild blueberries
¼ cup pure maple syrup
2 tbsp chia seeds
1 tsp pure vanilla extract
Directions
First prepare the crust.
Preheat oven to 350. Line a 9-by-13-inch baking dish with foil. Coat with cooking spray and set aside.
Prepare flax egg by combining warm water and flax in a small bowl and let sit for ~10 minutes, whisking a couple of times until a gel has been formed.
Process almonds in a food processor until finely ground. Add flour, stevia, baking powder, and salt and pulse to combine. Pour into a large bowl.
Add applesauce and stir until evenly mixed.
Cut in coconut oil until evenly distributed.
Add vanilla extract to flax egg and then pour over the flour mixture and mix until a dough is formed.
Pour dough into baking dish and spread until covering the bottom of the dish.  Prick dough all over with a fork and bake until edges are golden, about 25 minutes. Let cool.
Next, prepare the granola.
Preheat oven to 275-degrees.
In a small sauce pan over low heat, melt together coconut oil and maple syrup. Remove from heat and stir in water and vanilla extract.
In a separate bowl, stir together the oats, almonds, coconut, cinnamon, cloves and salt.
Pour oil mixture over oat mixture; stir until combined.
Evenly spread out granola on a large rimmed baking sheet. Bake, stirring frequently, until golden brown, 30 minutes. Set aside and let cool.
Lastly prepare the jam.
In a medium sauce pan, over medium-high heat combine the wild blueberries and the maple syrup. Continuously stir and mash the blueberries and bring to a simmer for about 5 minutes.
Add the chia seeds and continue to stir and mash. Turn the heat to low-medium and let cook for about 10 minutes.
Once the jam has thickened up, stir in the vanilla.
Remove from heat and set aside.
Spread jam over crust and top with the granola. Bake until jam is bubbling and granola topping is browned, about 15 minutes longer. Let cool and then and cut into 16 squares.
 For more information on wild blueberries check out the Wild Blueberry Association of North America here.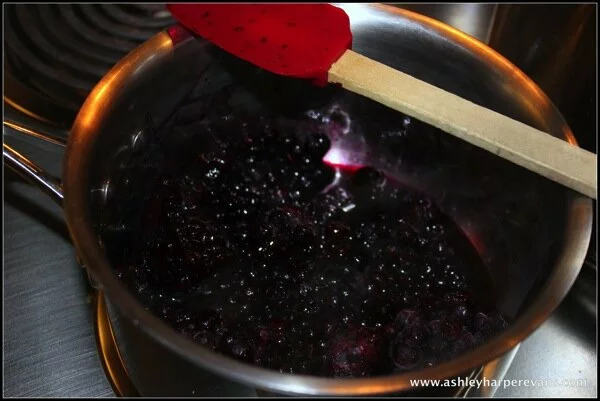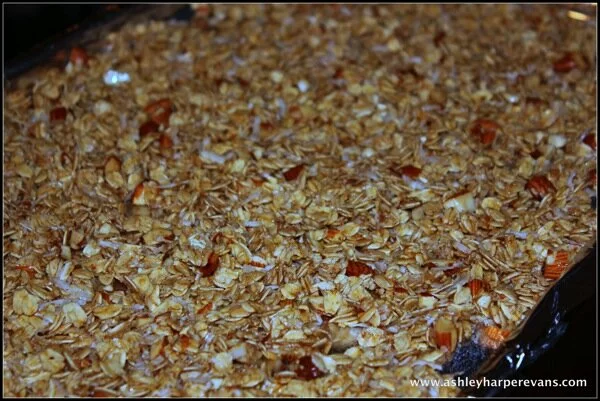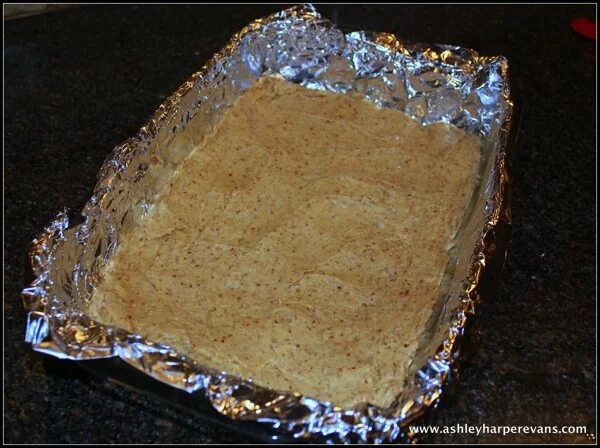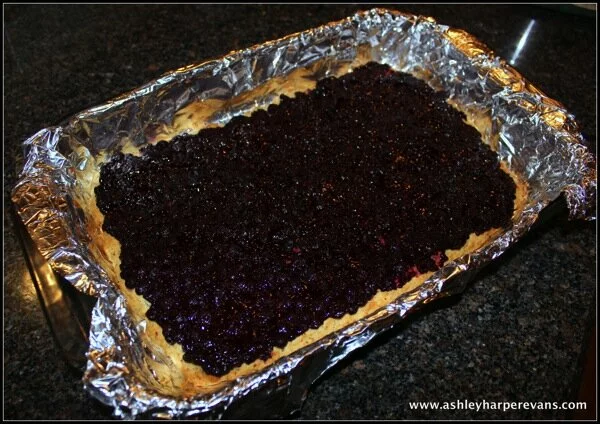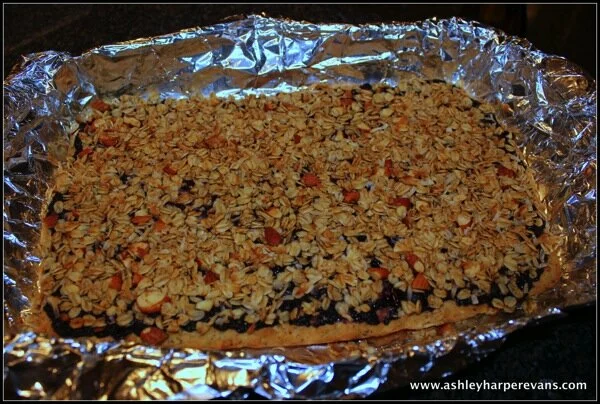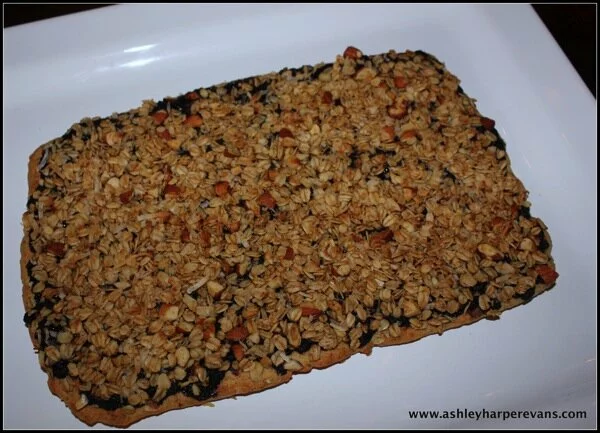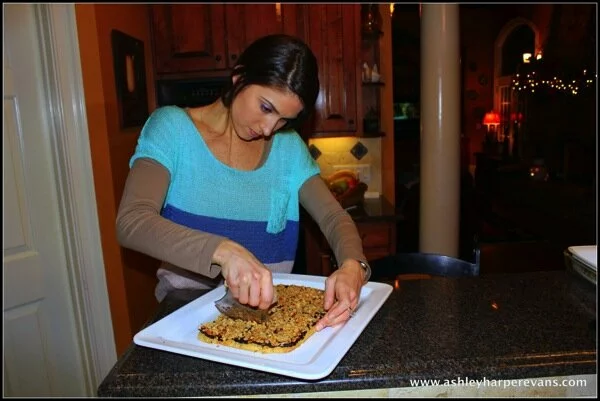 —
Have you ever tried wild blueberries? They are my favorite!
Have a wonderful evening!
Good health!