Hi friends! I hope you all had a lovely Monday and a great Easter weekend as well! We certainly did! I am beyond grateful for the sacrifice that Jesus made for me yesterday, today and tomorrow. He is so, so good.
I was more than excited to share the Easter with friends and family. We kicked off the festivities with my family on Saturday afternoon, attended an engagement party Saturday night, church on Sunday morning, celebrated with Dustin's family after church and then ended the weekend with my family yesterday afternoon.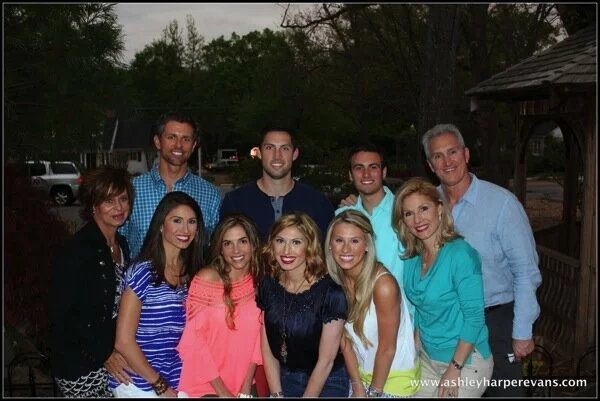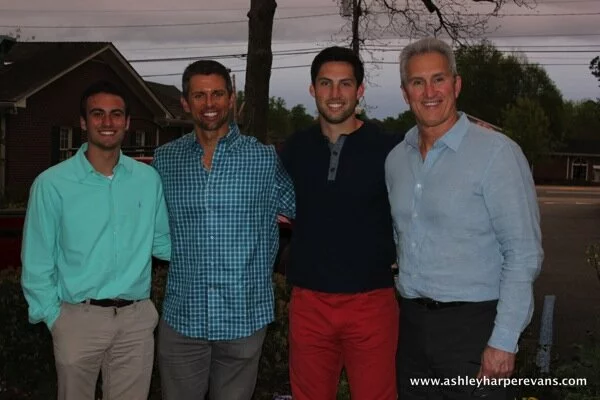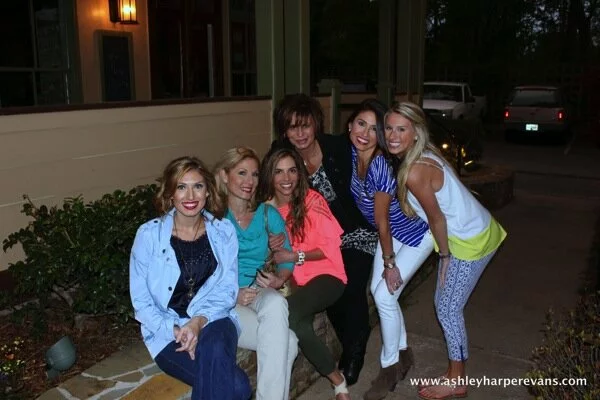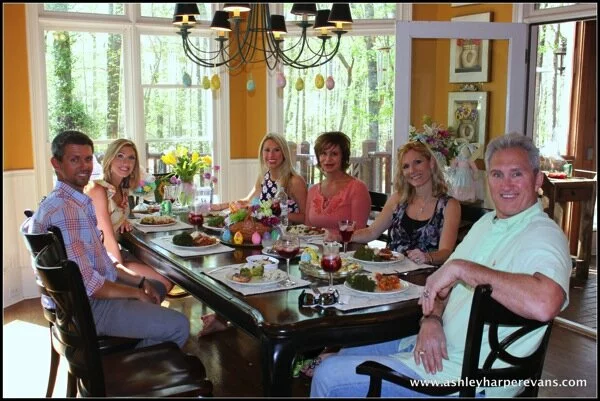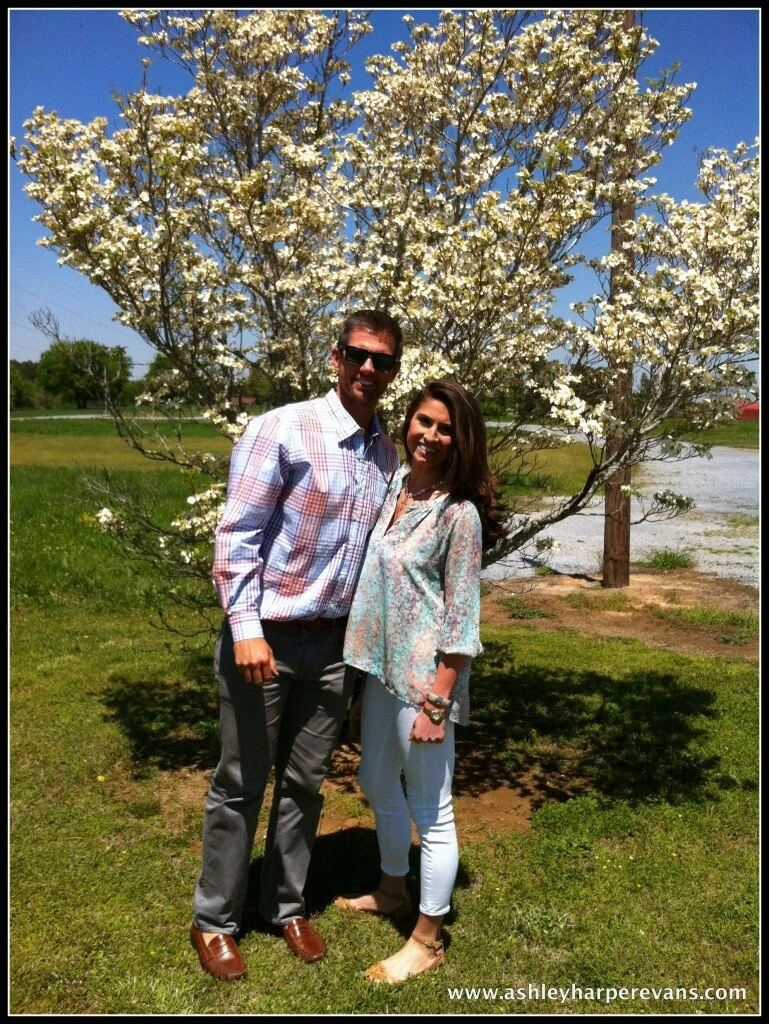 We enjoyed lots of yummy food… including this raw, vegan carrot cake that I shared with my family! It was definitely a hit! Let me know if any of you are carrot cake lovers and I'll certainly share the recipe that I concocted.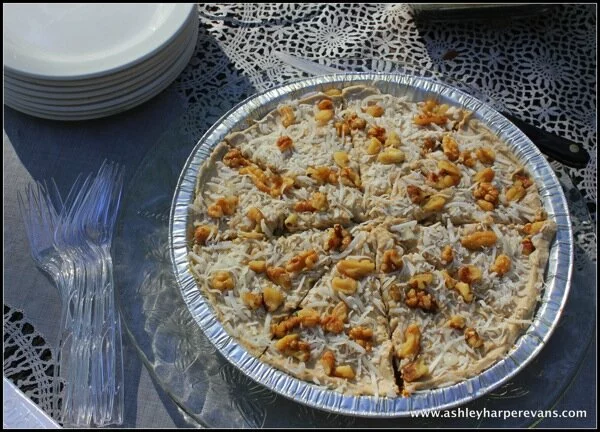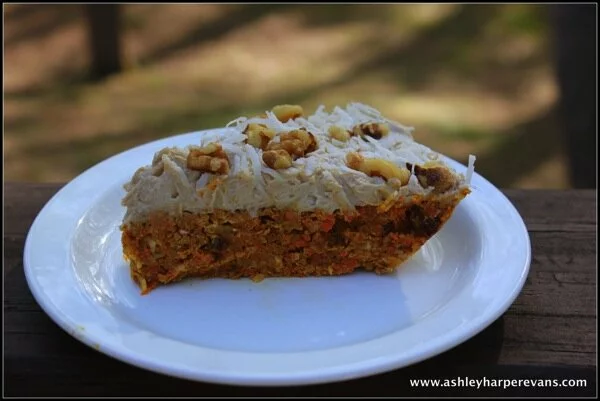 Any who, today is the 21st which means it's time for this months Recipe Redux post! We were given the following theme…
Treasured Cookware – Share a story of classic cookware – and a healthy recipe to go with it. Some of us will be celebrating Mother's Day next month (May 11,) but it's more than once a year that many of us cook with a pan, a wooden spoon or another piece of cookware passed on to us from the kitchens of our favorite relatives. Let's see what you can cook up with your treasured kitchen tool!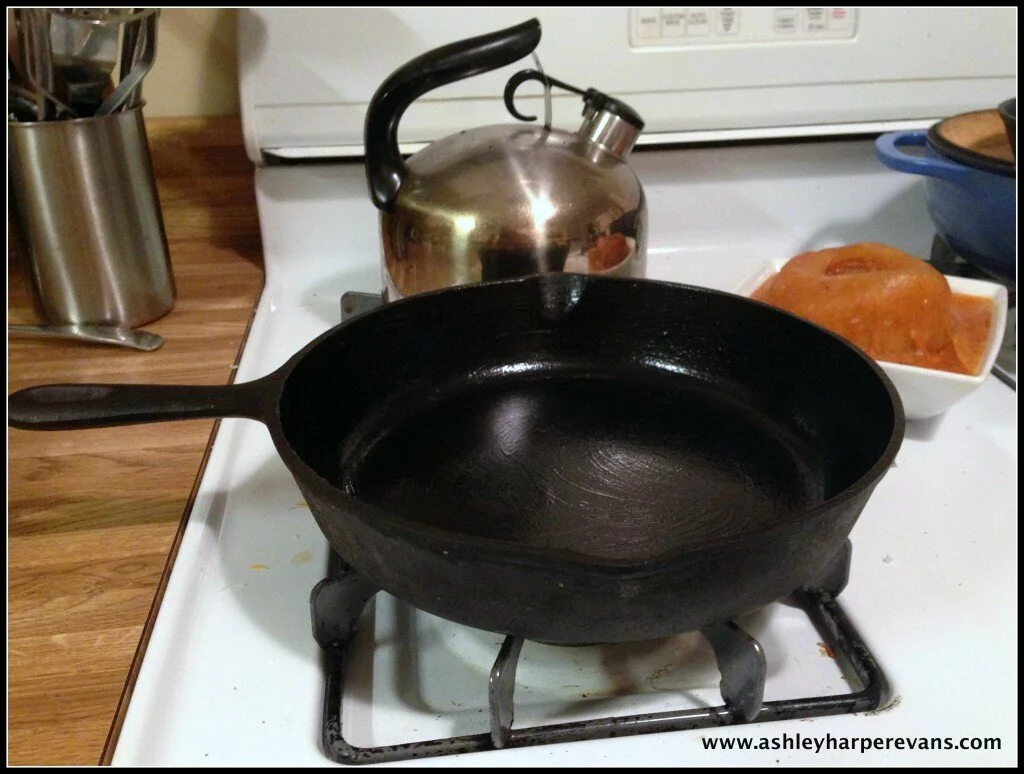 I've shared with you many that one my most treated cookware pieces is my iron skillet. The iron skillet that I have was first passed down to my mom from her mom and then from my mom to me. A well-seasoned iron skillet makes everything that's cooked in it taste better. From sweet potatoes (vegan cornbread and then the recipe I am going to share with you today, my cast iron skillet is a piece I'd be lost in the kitchen without.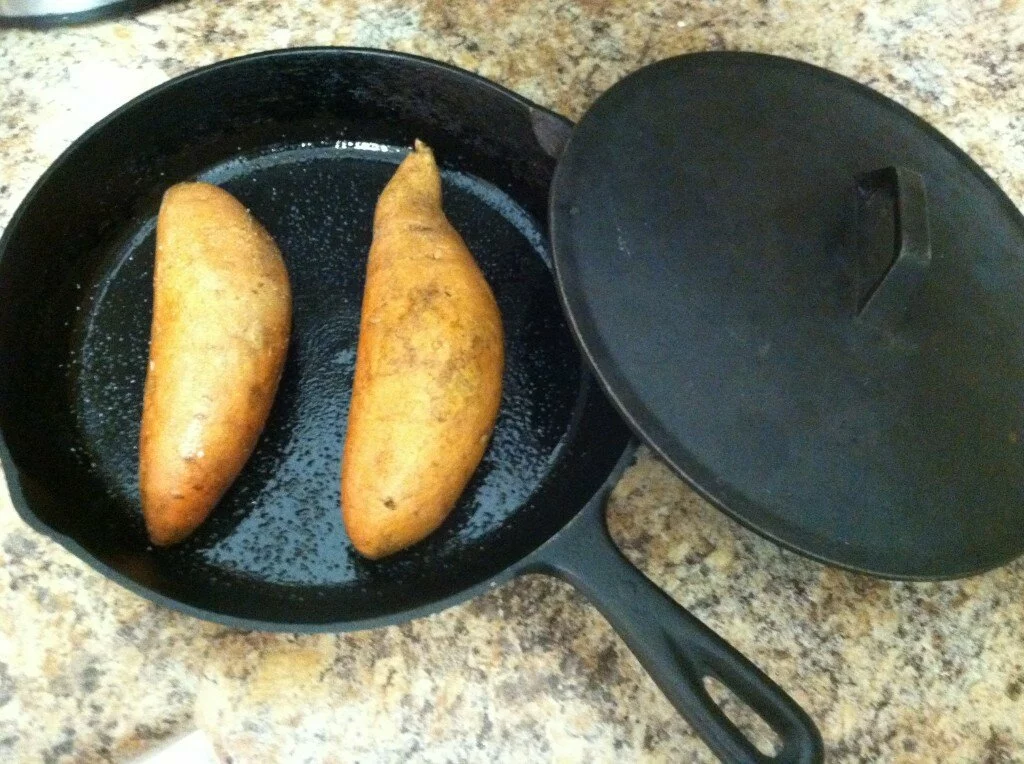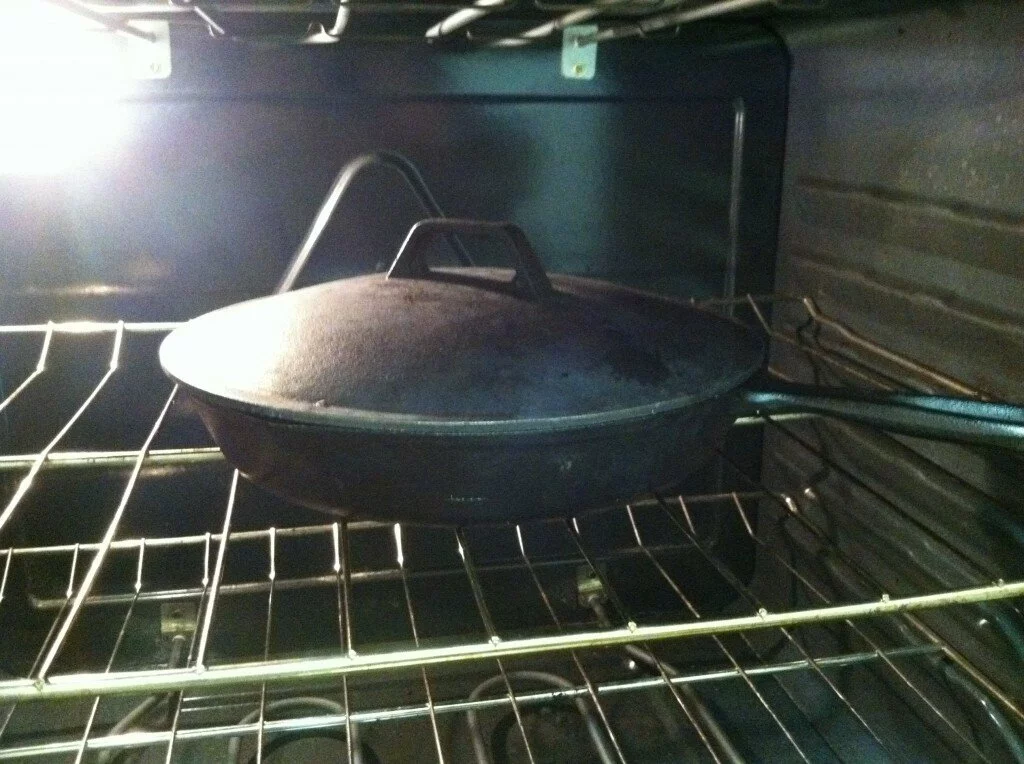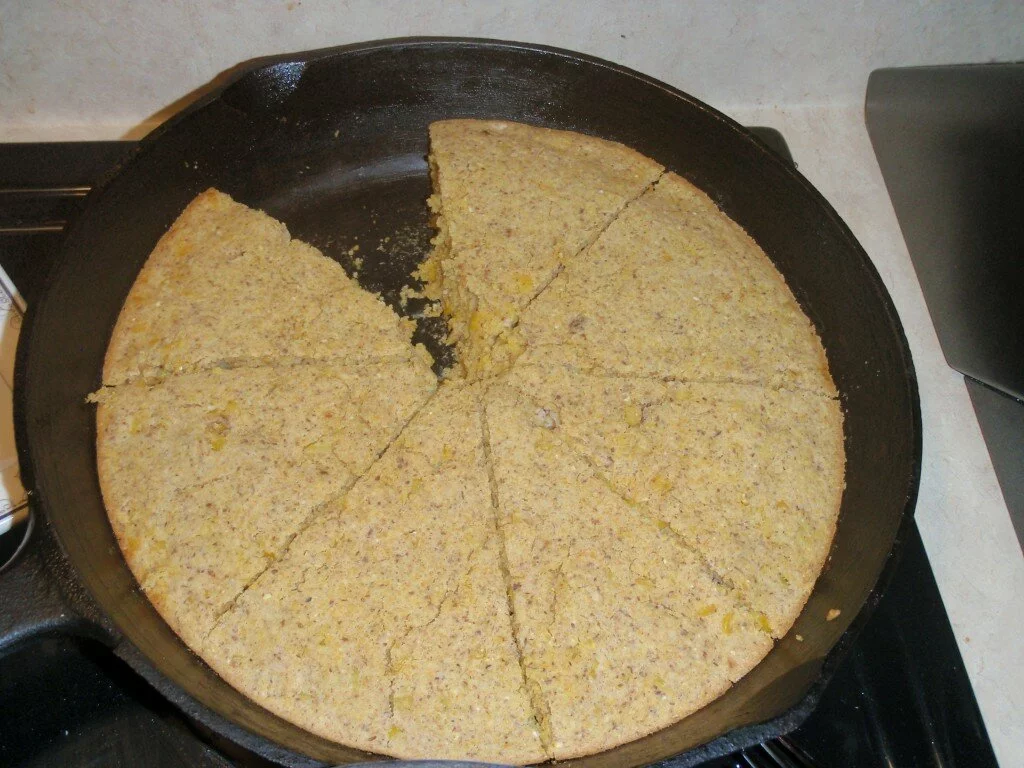 Eating a mostly vegan diet, I've come to love using my cast iron skillet even more since some of the iron from the pan actually leaches into the food that is cooked in it.
Since I don't include eggs in my diet anymore, I haven't had the recipe I am going to share with you in quite some time but it's one that my hubby enjoys quite frequently. If you were to ask him what his favorite meal is that I cook it would likely be… A BREAKFAST BOWL! 
A well-seasoned iron skillet makes cooking scrambled eggs much easier and leaves them fluffy and yellowish/white rather than burnt and choppy. If you're looking for a healthier spin on a savory breakfast, definitely give this recipe a try! It is perfect for a lazy weekend breakfast or can even be enjoyed on a hectic workday morning because it actually cooks rather quickly too once you know what you're doing!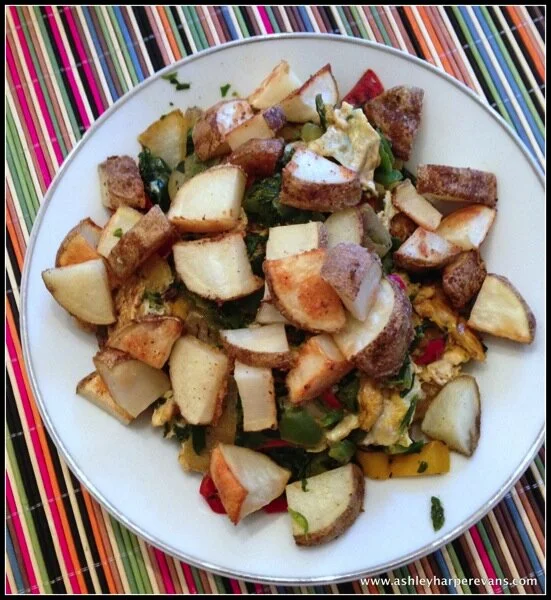 Savory Breakfast Bowls
Serves ~2
Ingredients
For the hash
1 Yukon gold potato, diced
1/2 tbsp coconut oil melted
salt and pepper to taste
For the grits
1/2 cup yellow stone ground grits
1/4 tsp salt
1.5 cups water
For the eggs
2 eggs, 4 egg whites
1/2 cup frozen fajita peppers/onions/spinach, thawed
 salt and pepper to taste
1/2 tsp coconut oil or cooking spray
Optional toppings
shredded cheese of choice
salsa
avocado
Greek yogurt
Directions
Turn your oven broiler on high.
Dice the potato into small cubes for the hash and place them on a well sprayed baking sheet. Drizzle the coconut oil over the top and sprinkle with salt and pepper. Place them under the broiler until crispy, ~ 8 minutes (watching closely not to burn).
Meanwhile, in a small pot, bring the water and salt to a boil. Add the grits and turn the heat to low and cover, cooking for ~5 minutes, stirring frequently.
Here's where the magic comes in! Place your cast iron skillet over medium to medium-high heat (about a 6-7 depending on how hot your stove top gets), place the coconut oil/ cooking spray in the pan and let the pan warm up while you combine the eggs, thawed peppers, salt and pepper in a bowl and stir until the yolks are evenly distributed. Once your pan is warm, pour in the eggs and turn the heat to low or off (again depending on how hot your skillet gets), folding the eggs gently while cooking. Remove the eggs from the heat once they are cooked.
Assemble your bowls by dividing the grits into the bottom of two bowls. Layer the eggs next and then the crispy potatoes. Top the bowls with toppings of your choice (the hubs favorites are shredded cheese, salsa and avocado).
Dig in and enjoy!
—
I hope you all enjoy this recipe as much as my hubby does! Do you prefer savory or sweet when it comes to breakfast? I'm definitely sweet – as in fruit, yogurt, oatmeal, etc!
Have a wonderful Monday!
Good health!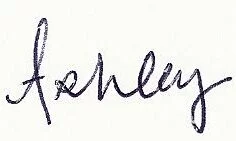 An InLinkz Link-up