Hi friends! Happy Friday! Another short week – my kind of week! My hours changed this week at work so I am trying to figure out a consistent schedule for me. I now get off at 6 pm which makes evening workouts rather cumbersome. I am thinking I'll be going back to my morning routine yet again!
Anyway, in honor of the New Year and also of Friday, it's time for another yummy giveaway!

If you haven't ever tried their products, today is a good day to do so! Yogavive produces high quality, healthy snacking alternatives through the form of organic fruit. They take fruit and dry it out, creating a deliciously sweet popped chip.
Yogavive is a leading producer of USDA certified organic fruit products meaning each product is free of added chemicals and preservatives. Many of their products are certified Fair trade, non-GMO, Gluten Free, Vegan, Kosher and Halal and are also free or fat and added sugar. At only 35-40 calories per serving, these chips come in many different fruits and flavors. The apple chips come in original, cinnamon, caramel, peach, strawberry, ginger and chocolate and the savory mango chips come in original, sea salt and chili.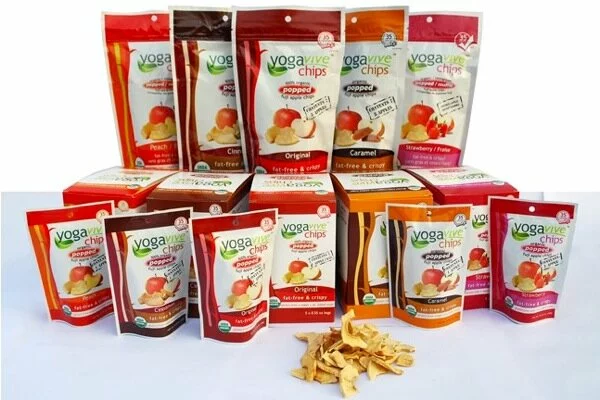 Along with its tasty products, another thing that intrigued me about this company was its name, Yogavive. Broken down, "yoga" is the union of mind and body, a natural balance and "Vive" means life. And that's just what the lovely folks at Yogavive are trying to provide: "mindful food choices for a sustainable and healthy life."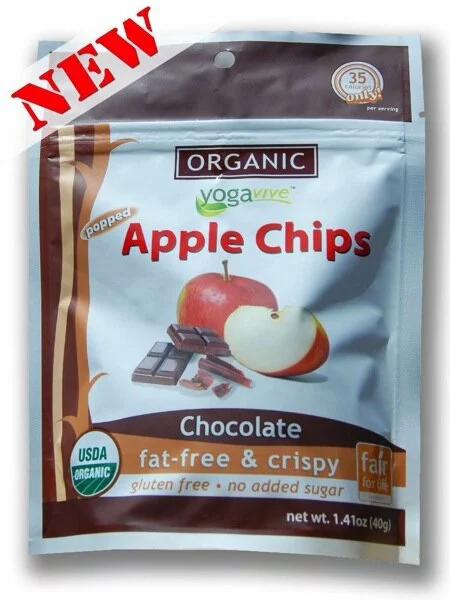 They were kind enough to let me try out the chocolate, cinnamon and caramel. Although I wasn't too keen on the chocolate flavor at first, I will admit they started to grow on me the second and third time that I tried them. They were a mighty popular choice among my family too! My favorite flavor, however, was the cinnamon and I'm not going to lie those Chili Mango Chips sound pretty delicious!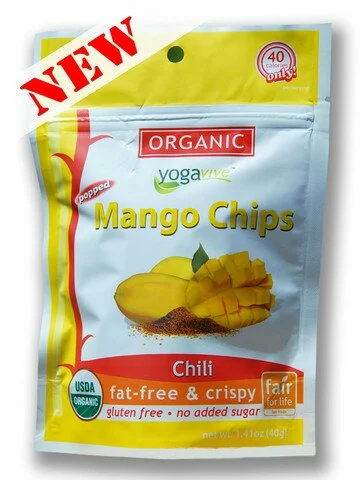 Who doesn't love a guilt free snack? I know I certainly do! Want to try the chocolate variety out yourself? The kind folks over at Yogavive have offered to host a giveaway of their new chocolate flavor for a lucky reader! All you have to do to enter is click let me know in the comments section of this blog when you would enjoy your chocolate apple chips and then click on the Facebook link below and enter the giveaway there!
https://www.facebook.com/Yogavive?v=app_174489652597378
Easy enough, right? Anyway, I'm so excited the weekend is here! What do you have planned? We're going to watch the Clemson game tonight and then are headed up to Dustin's parent's house to start packing up some of our things that are there in prep for another move… move number 12 or 13 at this point, I can't even remember anymore! Have a great weekend! Good health!