Hi friends! How are you today? I'm sorry for my absenteeism yesterday, I have been a little under the weather for the past 72 hours. After leaving work early yesterday and sleeping for nearly 20 hours straight, I'm feeling a little bit better – hoping to be back to 100% by tomorrow. Fingers crossed!
Anyway, as promised on Monday, today I want to share my ways for staying healthy this holiday season! Instead of Tip of the Week Tuesday, it's Tip of the Week Wednesday over here! This might not be the message that you want to hear one day before Thanksgiving, but certainly one that will help us all out this holiday season!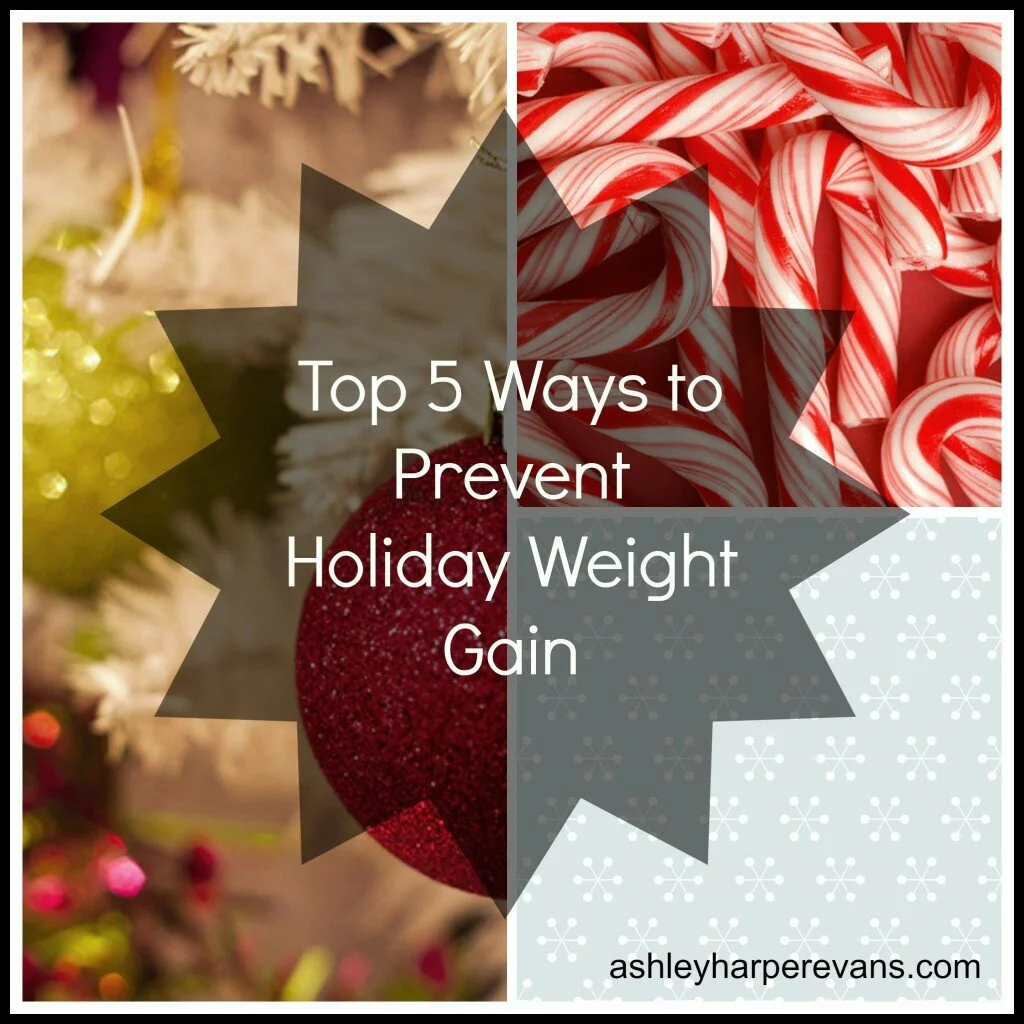 Just because it's the holiday season doesn't mean that you have to gain any weight during this time of year. Did you know that most people gain on average one pound during the holiday season. As I mentioned yesterday, that may not seem like a lot but over the course of time, those pounds really add up. As holiday treats, dinner parties and festive cocktails seem to pop up everywhere during this time of year, with a little bit of extra thought, all of these things can fit into a healthy lifestyle.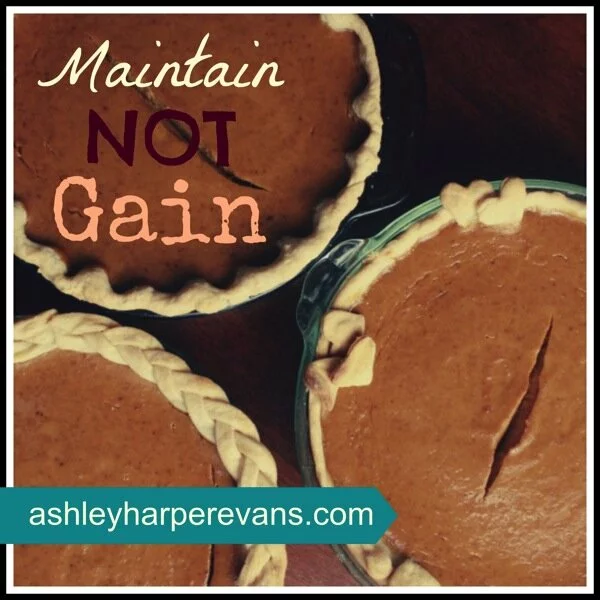 Whether you are joining us in the "Maintain Not Gain" challenge that I introduced you to on Monday, here are a few of my favorite ways to prevent holiday weight gain:
1. Approach this year differently
For most of us, it's unpractical to try to loose weight during these next few months. Instead of setting yourself up for failure, focus on eating healthy in order to maintain your weight and remember like everything, this is a season of your life in which you should enjoy … moderately, modestly and healthfully. 
2.  Eat only the things that matter most to you
If Thanksgiving just isn't Thanksgiving without your grandmother's famous sweet potato pie, go for it! Have a slice now and take a piece for tomorrow and let that be that. Enjoy the things that you love the most and pass on the other things. Often we find ourselves eating things just because they are in front of us, when we really don't even like them. By sticking only to the foods you love and passing on the rest, you will eliminate unwanted and unnecessary calories that you didn't even want anyways.
3.  Exercise
Sticking to a consistent exercise schedule is crucial during this time of year. Life might seem a bit busier for all of us right now, but your fitness dates should be kept just like your dinner parties. Exercise is a great way to combat the excess calories that come in the form of holiday cookies, cocktails, dressings and pumpkin pies. Usually when we exercise, we tend to eat healthier too – after all, who wants to blow an hour workout on one piece of pie? Not me! If you do have to cancel your gym date, simply try to be more active throughout the day – take the stairs at work, stand when you have the option, park further away from your destination, etc. Whatever you do, just be more active!
4.  Avoid overeating
This one is much easier said than done, but it is a surefire way to avoid excess calories. While the food might be absolutely delicious, remember this: you ARE going to eat again. Whatever the meal, most likely, it is not going to be your last. When making your plate, scan the table to find the things that you want the most. Whatever you put on your plate, you are likely to eat, therefore, only put the things on your plate that are worth the added calories. Fill up on veggies, lean proteins and fruits and enjoy casseroles, sweets and sauces in small amounts! And just remember, you don't have to be the winner of the clean plate club every year!
5.  Go one-for-one
When it comes to the holidays, most people tend to drink a little bit more alcohol than normal. Don't forget that alcohol has calories too! When enjoying a beverage this holiday season, go one-for-one with water and a drink. Most of you know that alcohol is very dehydrating, therefore, by mixing in a water before/after each alcoholic drink, you will help keep your body hydrated, fending off a hangover too! Alcohol also lowers your healthy eating intentions too, so try to stick to only one or two beverages too. Choose lower calorie drinks like wine, wine spritzers, light beers or clear liquors with low-calorie mixers. All that eggnog really adds up!
–
By following a few of these simple tips, you too can stay healthy all year long! Sure, it's important to enjoy all of your favorite holiday traditions, but there's no need to go overboard, kicking your healthy lifestyle to the curb! Enter this season with a plan and on January 1st while everyone else is setting resolutions to lose the holiday weight, you can focus on other things instead! Check out Monday's post for more information on how to join in on the "Maintain Not Gain" holiday challenge! 
Do you enter the holidays with a healthy eating plan?
Have a great day!
Good health!