Hi friends! Happy FRIDAY! TGIF!
If you do me one favor today it's this: listen to Demons by Imagine Dragons and love every minute of it.

http://www.youtube.com/watch?v=mWRsgZuwf_8
Totally kidding, but I seriously can't stop listening to this song or really anything by them. They are coming to Atlanta in February and you better believe this girl will be there. That is unless my gypsy life keeps me from it. But on to other news…
Totally other news…veggies + dogs. Did somebody say dog treats? Don't say I didn't warn you.
It probably comes to no surprise to you that my dogs love veggies, especially my youngest Gunner (don't you love it that I talk to you like they are my children?…anyways, crazy dog lady).
It is true that they have growled at one another over who got the last carrot.
Oh and if I even mutter the thought of coconut oil, these guys "come-a-runnin'"!

So maybe we taught them this or maybe they were born this way, but either way, I'm not complaining.
With sweetpotato week in full force, you know I couldn't go all week without at least posting something that my pups could enjoy too! You know me better than that.
You might remember, a few months ago, I shared my pup's favorite homemade dog treats recipe. Today, I'm going to show you that pups love sweetpotatoes just like we do! Regardless of what they might tell you.
For this recipe, I used the new California sweetpotato (spelled as on word) variety instead of regular sweet potatoes. The pups enjoyed the beauty of the sand grown, hand selected sweetpotatoes just like I have (and hopefully many of you have too) this week!
Disclosure: I received free samples of California sweetpotatoes mentioned in this post. By posting this recipe I am entering a recipe contest sponsored by the California Sweetpotato Council and am eligible to win prizes associated with the contest. I was not compensated for my time. 
Sweetpotato Dog Treats
Ingredients
1 medium California sweetpotato 

1 1/4 cups gluten-free all-purpose flour
1/4 cup flax meal
1/4 cup instant unsweetened oatmeal

1/4 cup quinoa flakes/flour

2 tsp baking powder
1 tsp cinnamon
1/4 cup parsley (for good breath!)
1/2 cup finely chopped or grated raw carrots
1/2 cup finely chopped or grated apple
2 tbsp pitted and finely chopped dates
1/4 cup natural unsalted peanut butter
1/4 cup coconut oil (melted)
1/4 cup filtered water
Preheat the oven to 325°F.
Cook the sweetpotato either in the oven or in the microwave and allow to cool. Once cooled, peel the potato and mash the meat of the potato in a separate bowl.
In a mixing bowl, combine the flour, flax, oatmeal, baking powder, cinnamon and parsley. Mix until evenly blended. Make a well in the center.
Place the carrots, apples and dates in a separate bowl with the peanut butter, (melted) coconut oil and water.
Add the peanut butter mix to the well in the flour mix and stir until combined.
Flatten the dough into a large casserole dish.
Bake for 14 to16 minutes, or until dry.
Let cool for 30 minutes before serving.
Store in the refrigerator for up to 2 weeks.
Now if I don't make them homemade treats, they insist they will drive themselves to the store to get the ingredients to make them. And believe me, I never doubt these two.

Do your pups love veggies too? What about coconut oil? Hopefully, mine aren't the only ones!
Have an awesome weekend friends!
Good health!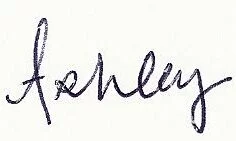 An InLinkz Link-up