Hi friends! Happy day! I have a super busy day today, jumping around from here to there, and then tonight I'm headed to watch the Braves play the Dodgers in the first round of the playoffs! It's so awesome to get to watch some of Dustin's old teammates play in the big show, especially in the playoffs!
Anyway, looks like this week is a kid friendly week, starting with Banana Splits on Monday and now today these delicious homemade yogurt parfaits that I am going to share today.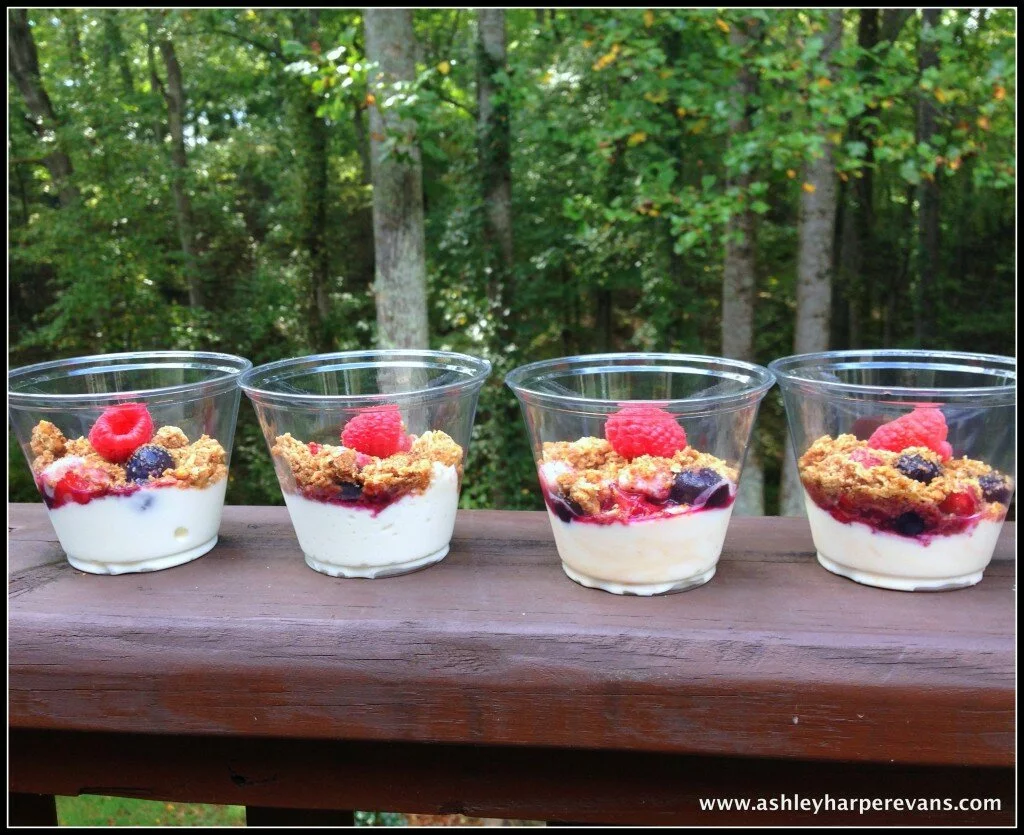 Yesterday, when my mom said she had a challenge for me, I couldn't wait to hear what she had to say next.
"All right, here's a challenge for you, Ashley. Today, I have to provide Cameron's (my youngest sister) cheerleading squad a celebratory snack for after practice. Her coach mentioned cupcakes and candy, but what else would they like just as much but healthier for them?"
This is my favorite kind of challenge: provide healthy food for a group of "non-healthy food" lovers.
Consider it done.
My brain went first to homemade popsicles, but then there wasn't enough time for that.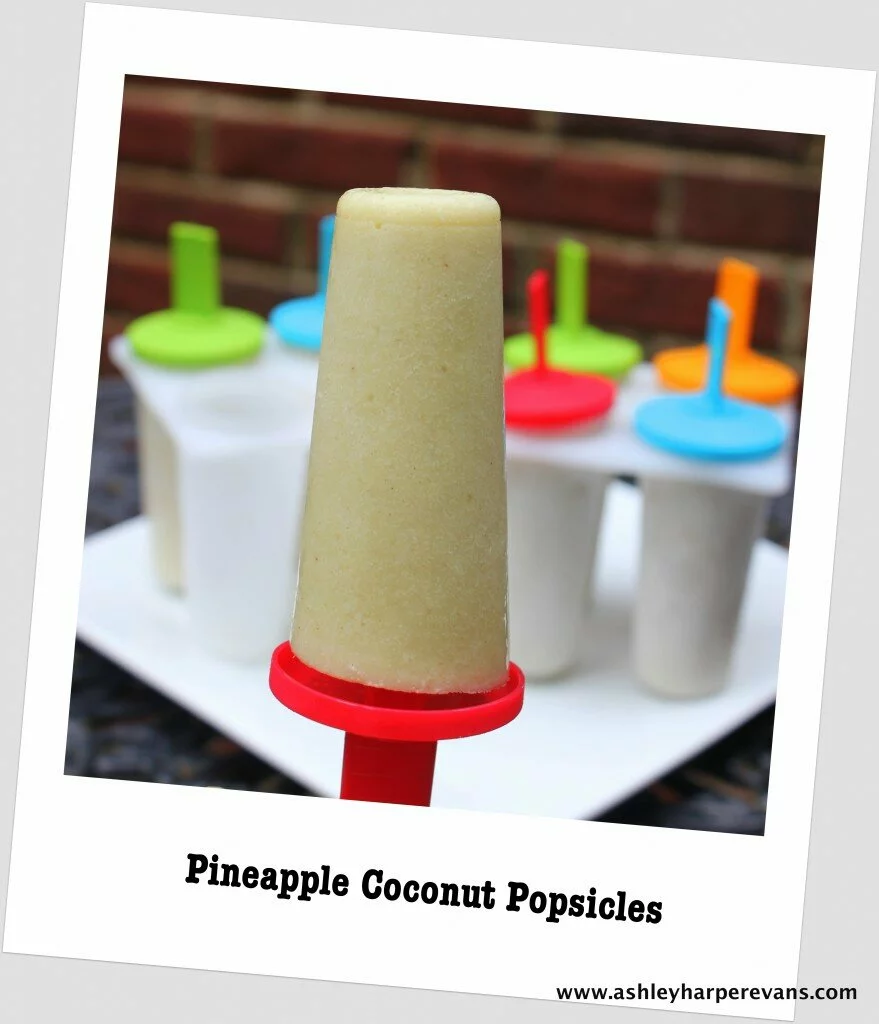 Next I went to some sort of "healthy" cookie but I knew we could do better.
Ah ha!
Yogurt Parfaits the Healthy Way.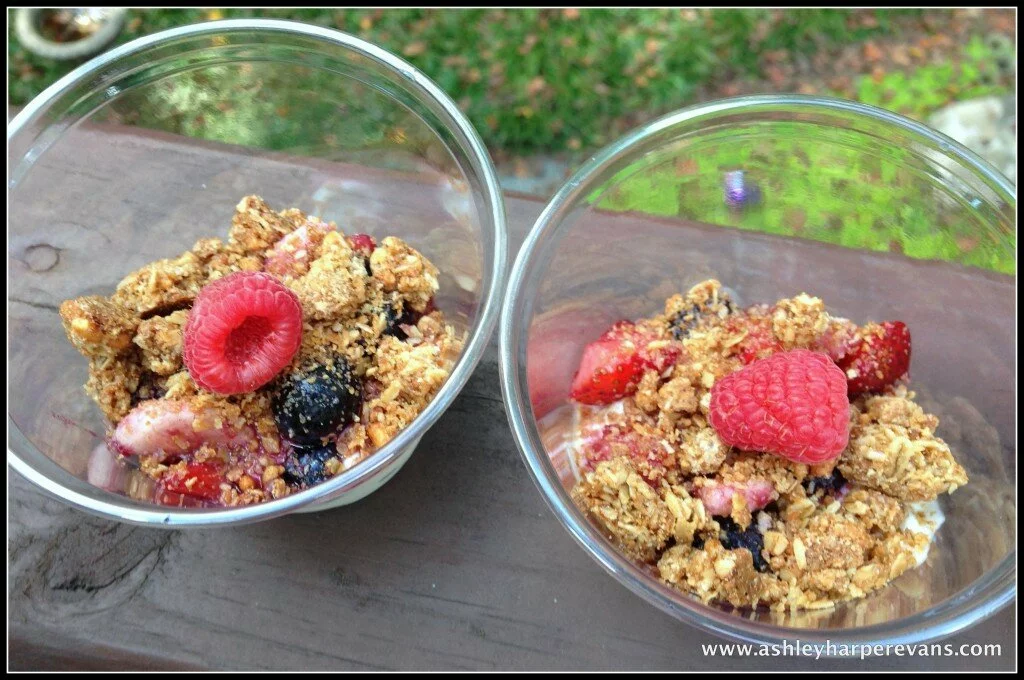 So you might be thinking, "But aren't all yogurt parfaits healthy?" Not so my dear friends.
Most yogurt parfaits are so full of sugar, not only in the form of white processed sugar but high fructose corn syrup and artificial sweeteners too, that they should really be included in the candy isle.
I knew we could provide a treat that was healthy, nutritious and tasty too! After talking with my mom following her parfait delivery, I think it's safe to say that they were high school age approved.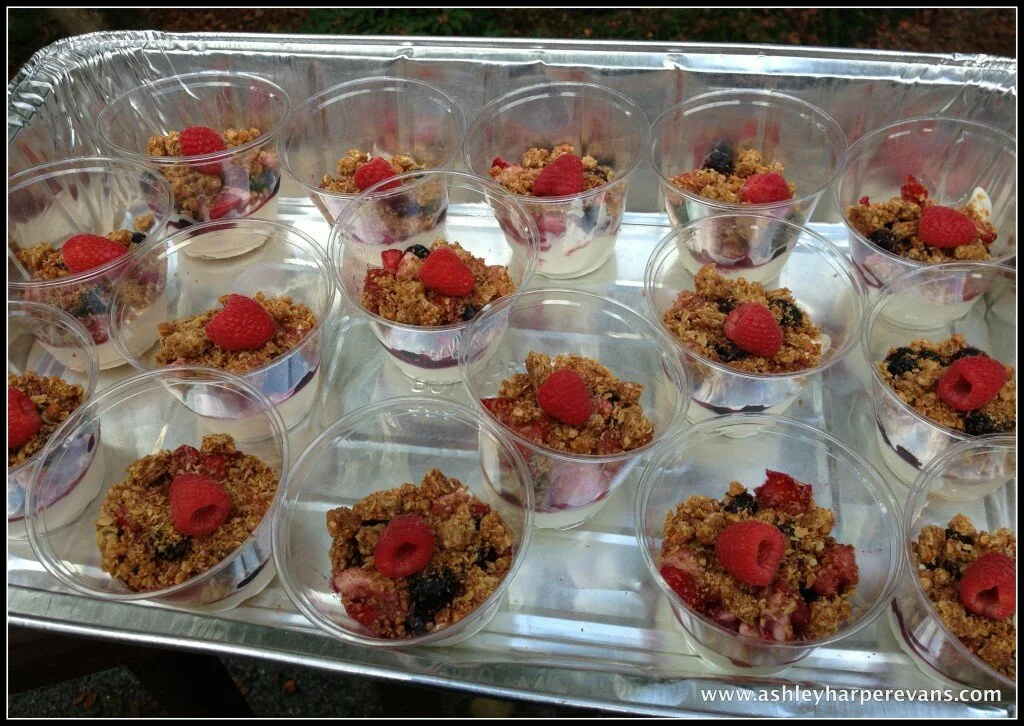 Yogurt Parfait the Healthy Way
(Serves 2) –  we multiplied this recipe by 8 in order to serve the entire squad of 16 girls 
Ingredients
5.5 oz fat-free Greek yogurt (we used vanilla in half of the cups and peach in the other half – if it were up to me, we would use plain but since we were serving 16 high school aged girls, we knew a little flavor would better satisfy)
1/2 cup mixed blueberries, strawberries and bananas (all chopped)
1 Nature Valley Oats and Honey Granola bar (crushed and divided in 1/2)
2 raspberries
Directions
Place ~3 oz of Greek yogurt in the bottom of each cup.
Mix together the berries and the bananas and place 1/4 cup on top of the yogurt.
Crush up the granola bar and pour 1/2 of the bar on the fruit and top with one raspberry.
Place in the refrigerator until ready to serve.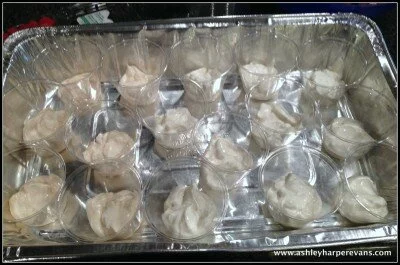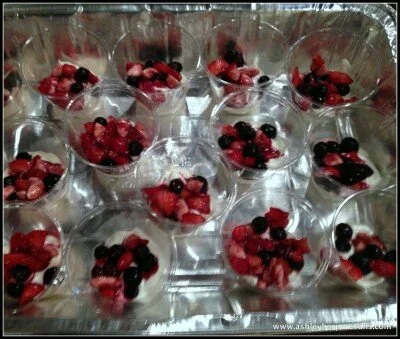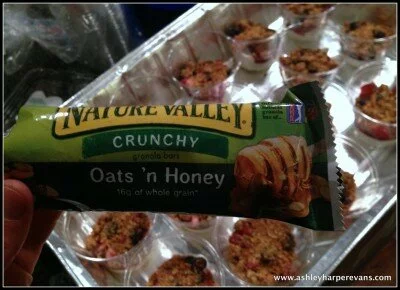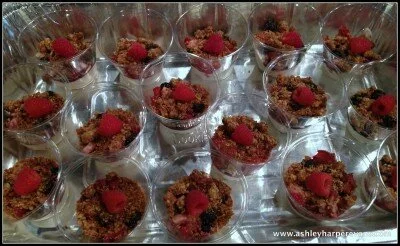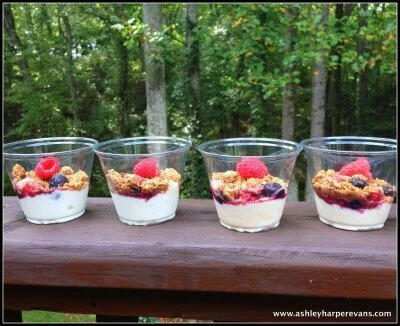 This is the perfect snack to keep on hand for both children and adults alike and is sure to answer any sweet tooth, breakfast boredom, or afternoon snack. Easy, tasty and nutritious! My kind of recipe.
Have a great Thursday!
Good health!