Hi friends! Happy happy Friday! Working a desk job has made me even more appreciative of the weekend! I have a pretty low key weekend planned … I woke up a little bit earlier to squeeze in a cardio/interval workout this morning so that after work I relax w family/friends instead of spending the evening in the gym. Saturday plan on attending my favorite dance class, grocery shopping, shopping for some spring clothes and then spending the rest of the evening up at parents house to enjoy a little bit of time with the fam. I hear the weather is going to be pretty on Sunday so I hope to enjoy most of the day outside (along with a little bit of meal prep too!).
I started the day with a yummy smoothie and a overnight oatmeal recipe that I am going to share with you all today…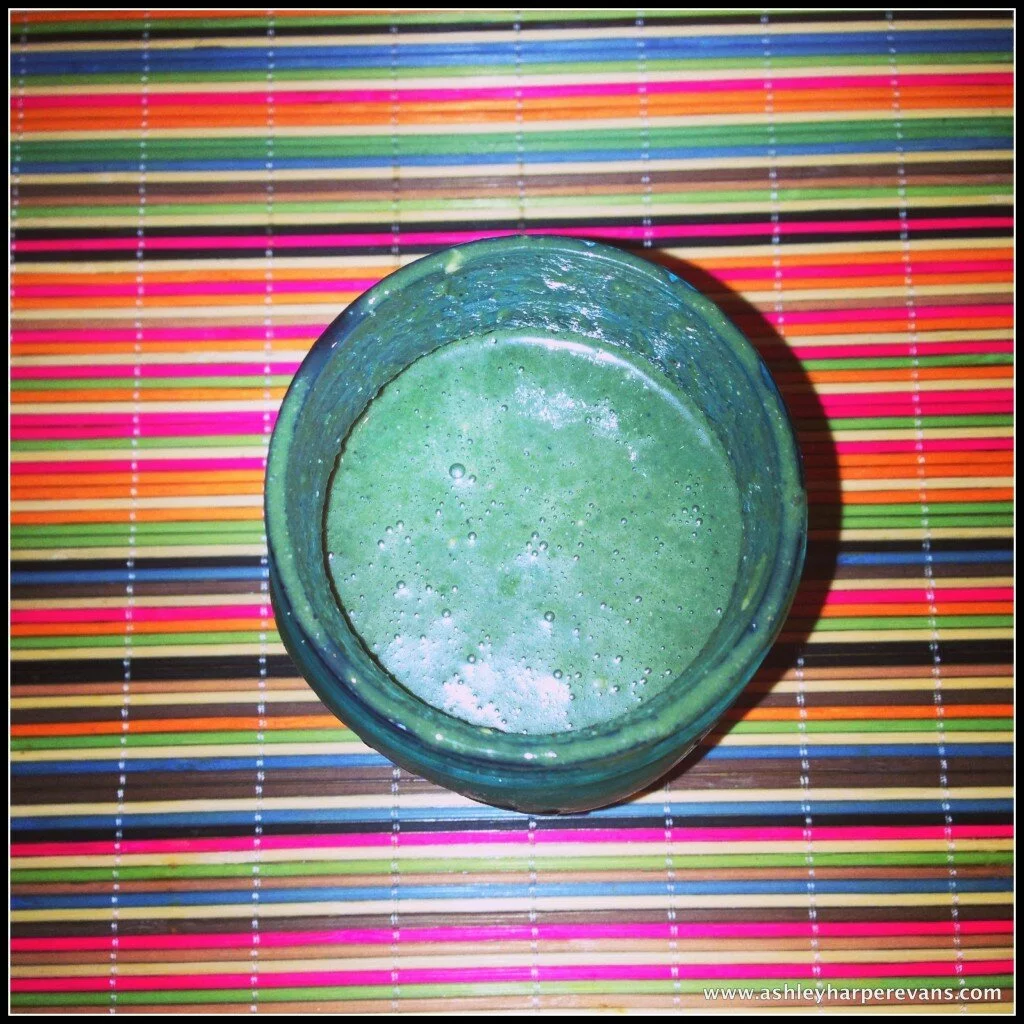 The smoothie featured almond milk, mixed greens, hemp seeds, chia seeds, maca powder, spirulina, mango, blueberries, banana, lemon, fresh ginger and a little bit of vegan vanilla protein powder.
Anyway, like I said, today I am going to share with you an oh so delicious breakfast that is super nutritious too! Along with nuts and nut butters, lately, I have been loving seeds of all sorts: pumpkin, sunflower, hemp, chia, flax, sesame, etc.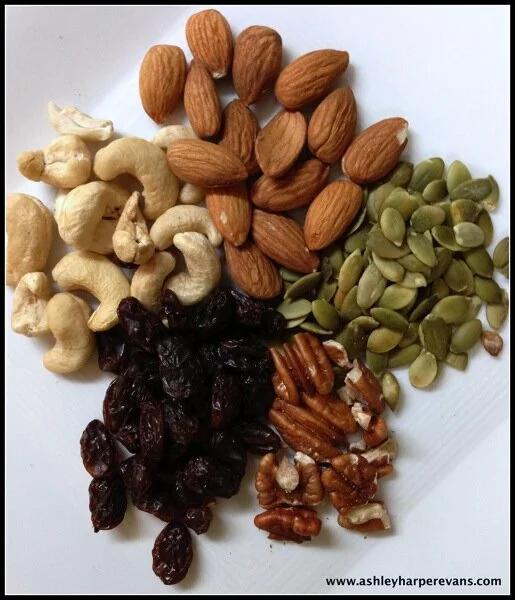 Along with nuts, seeds are incredibly nutritious and can really fill in the gaps when it comes to a well-balanced diet. They are very slow digesting, which is not only beneficial for blood sugar stabilization but also an incredible tool when it comes to weight loss. Although they are high in fat, the fat that is found in these tiny nutrient powerhouses is fat that you need to live a healthy life! Just to name a few: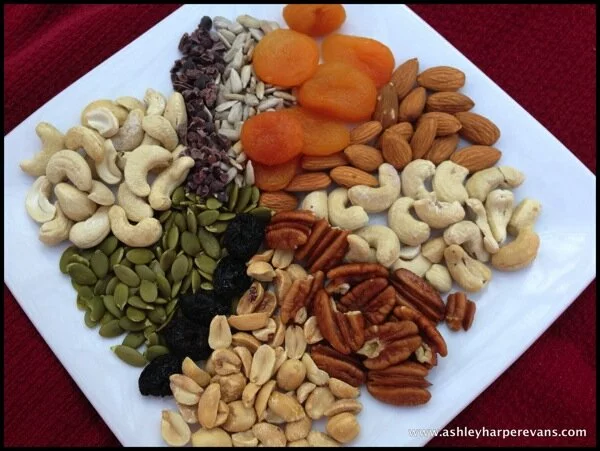 Chia seeds: high in omega-3s, iron, folate, calcium, magnesium and fiber – beneficial for bone, dental and heart health, as well as blood sugar regulation
Hemp seeds: high in protein (2 tbsp has 14 grams!), fiber, omega 3s and omega 6s – beneficial for muscle growth, repair and recovery, heart health and to reduce inflammation
Pumpkin seeds (aka pepitas): high in B vitamins, magnesium, zinc, protein and essential fatty acids, as well as Tryptophan – beneficial for anti-anxiety, heart health, metabolism, promote bone health, improve PMS symptoms, etc.
Sunflower seeds: high in B vitamins (folate included!), vitamin E, protein, and healthy fats – beneficial for a healthy pregnancy, antioxidant, healthy hair and skin and heart health
Ground flax seeds: high in fiber, omega-3s, and lignans- beneficial in lowering cholesterol, stabilizing blood sugar, improving mood (and PMS symptoms too!), eye and brain health, and preventing some forms of cancer
Sesame seeds (tahini): high in magnesium – beneficial in lowering blood pressure, improve PMS symptoms, and promote blood pressure
Today, I want to share with you a delicious breakfast featuring not one, not two but all six of these glorious seeds! It is easy to make and will keep you feeling full all morning long!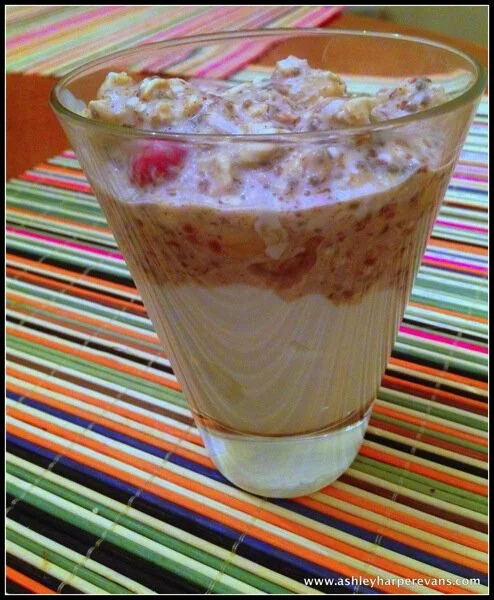 Fruity and Seedy Overnight Oats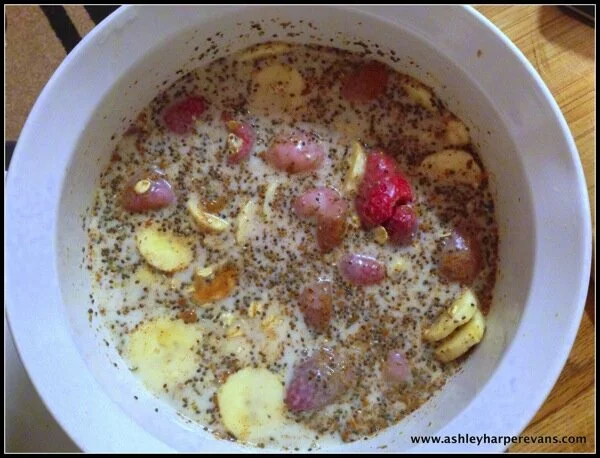 Ingredients
2/3 cup old fashioned oatmeal

2 tbsp raw, unsalted sunflower seeds

2 tbps raw, unsalted pumpkin seeds

1 tbsp hemp seeds

1 tbsp ground flax seed

1 tbsp chia seeds

1 tbsp tahini (optional)

1 banana, sliced

1 cup strawberries, sliced

½ tsp cinnamon

Dash sea salt

1.5 cups unsweetened almond milk
Serves: As many as you are hungry for (at least 3).
Directions:
Combine all ingredients into a large bowl and place in the refrigerator over night (or eat immediately!). The next morning, remove from the fridge, give the oats a stir and portion evently into bowls. I like to top mine off with a dollop of Greek yogurt or serve it as a yogurt parfait! Enjoy!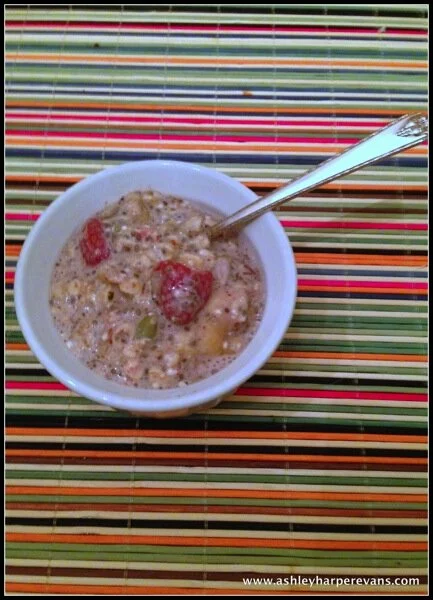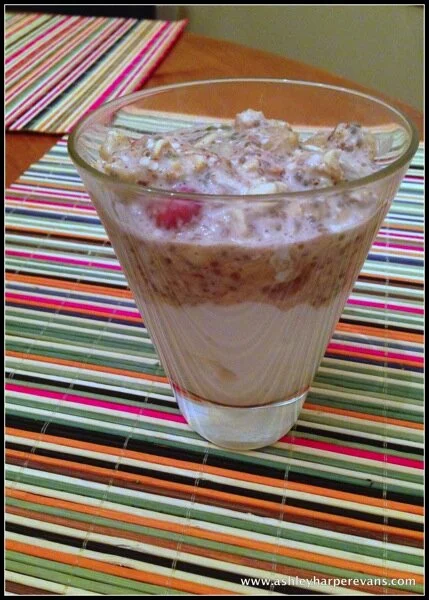 What about you – do you work seeds into your diet? If not, you're missing out! Give this seedy breakfast a try!
Have a wonderful weekend! Any fun weekend plans?
Good health!