The weekend is here! My goodness this week flew by.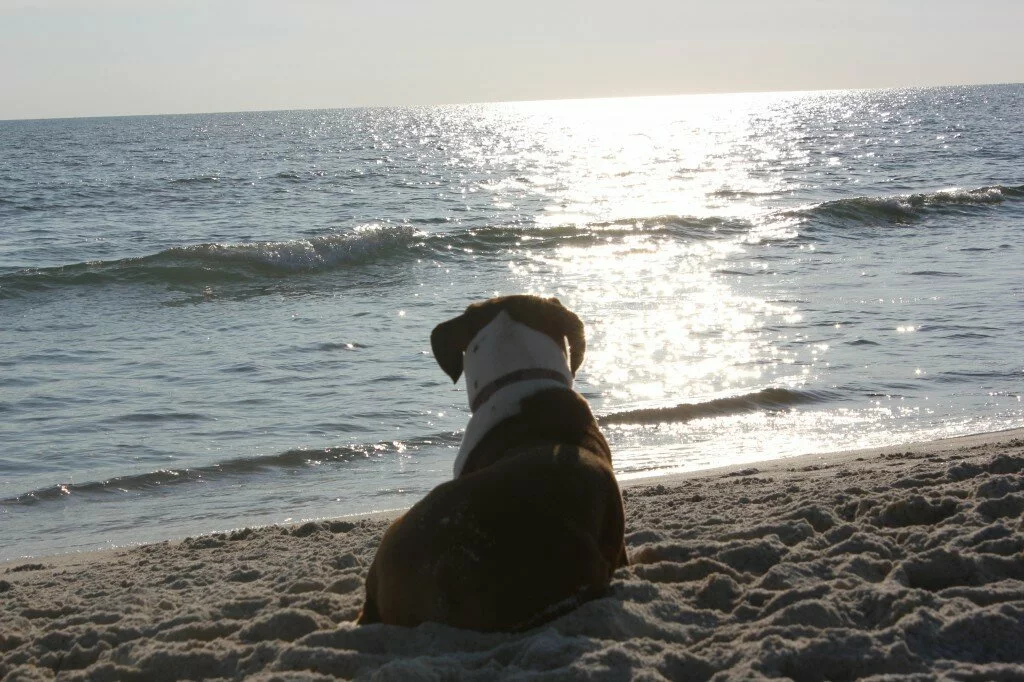 I've shared with a few of you that the youngest of our two Boxers, Gunner, has been having some hip issues lately. He's really struggling to get up after laying down, even for only five minutes. Some days he will just look at me with his sad Boxer eyes and cry until I come help him up. If you've met Gunner or know any Boxer for that matter, the word slow and Gunner/Boxer are never used in the same sentence. Gunner is one of the wildest dogs you will ever meet, until recently.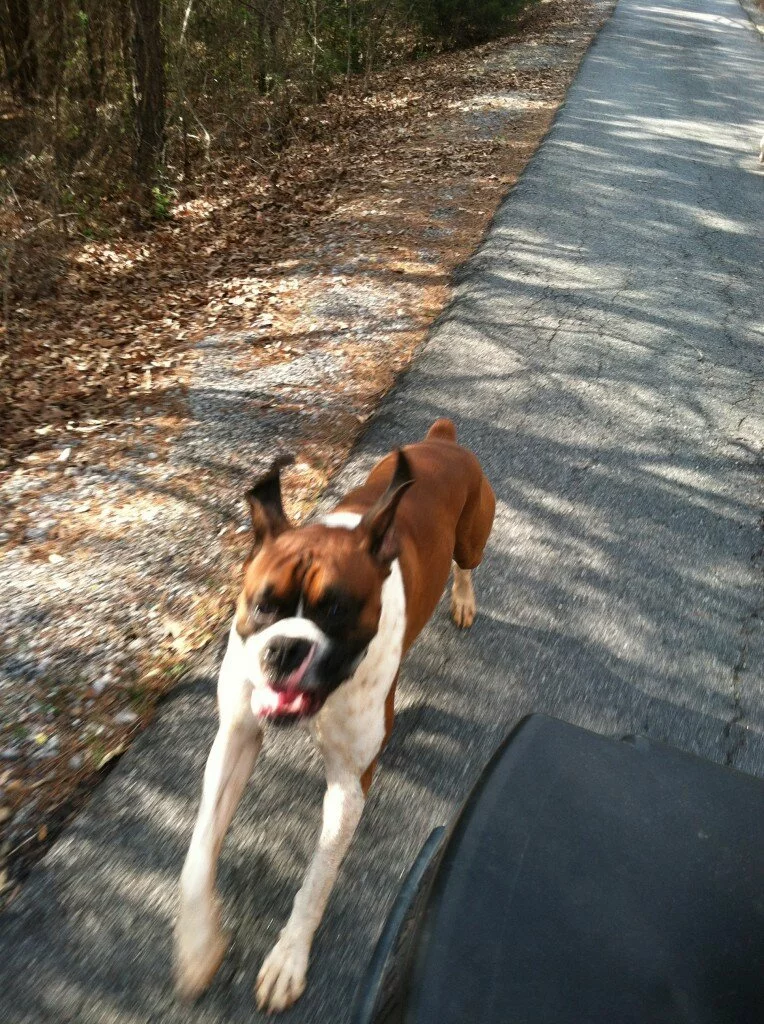 After a few weeks of praying it was only a pulled muscle, Dustin and I took him to the vet yesterday afternoon. The vet said that it is most likely early signs of hip displasia and that he needs to come back for an x-ray ASAP. Monday morning at 9am Gunner will be put under for an x-ray and diagnosis. Depending on the results, an extensive surgery might follow in the weeks to come unless prayers are answered and a miracle occurs.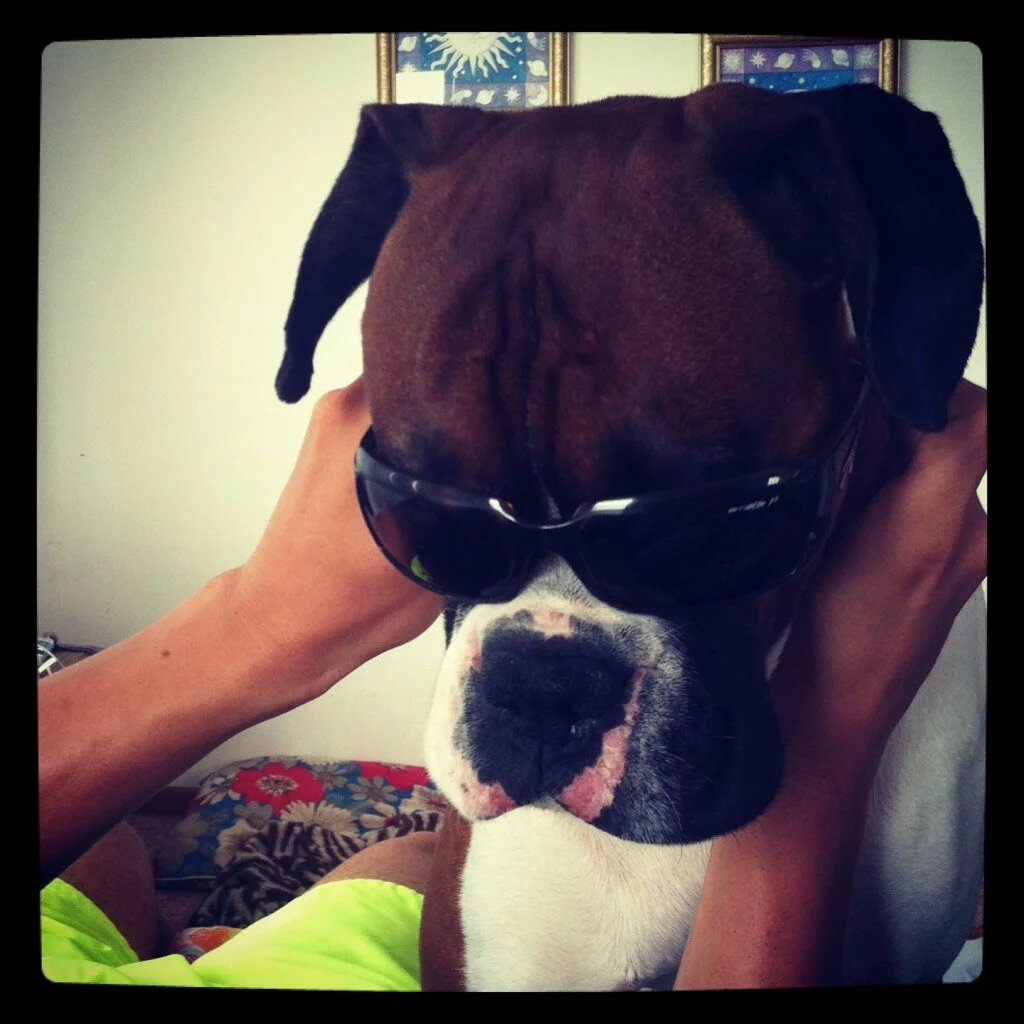 Of course, I've been doing my own research regarding natural ways to help my little guy out. A lot of people report that they switched their dogs from a store bought dog food diet to a homemade diet (including meats, fruits, vegetables and healthy fats only – no grains) and added in supplements like glucosamine and chondroitin, vitamin C, MSM, fish oil, etc. and this really helped ease the pain but I still have a lot of research to do. Have any of you ever tried any of these methods for canine hip dysplasia or even just to keep your pup healthy!? Regardless of the diagnosis, something isn't right.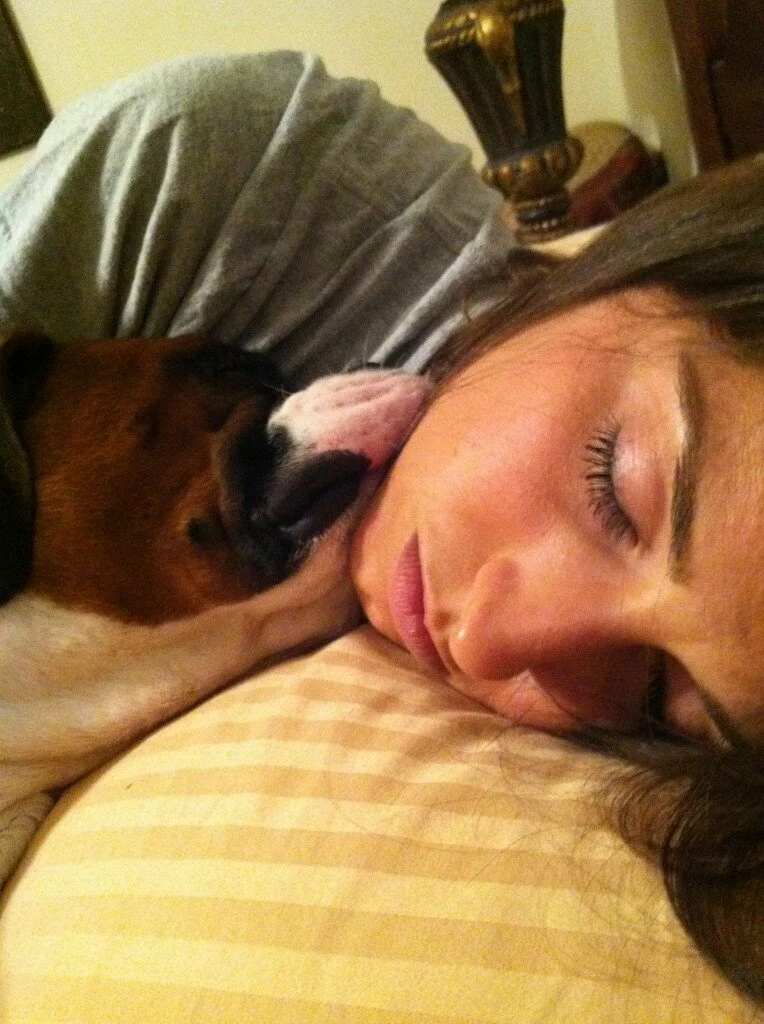 That's all I have to report on the home front but hopefully my sweet puppy will be back to himself soon!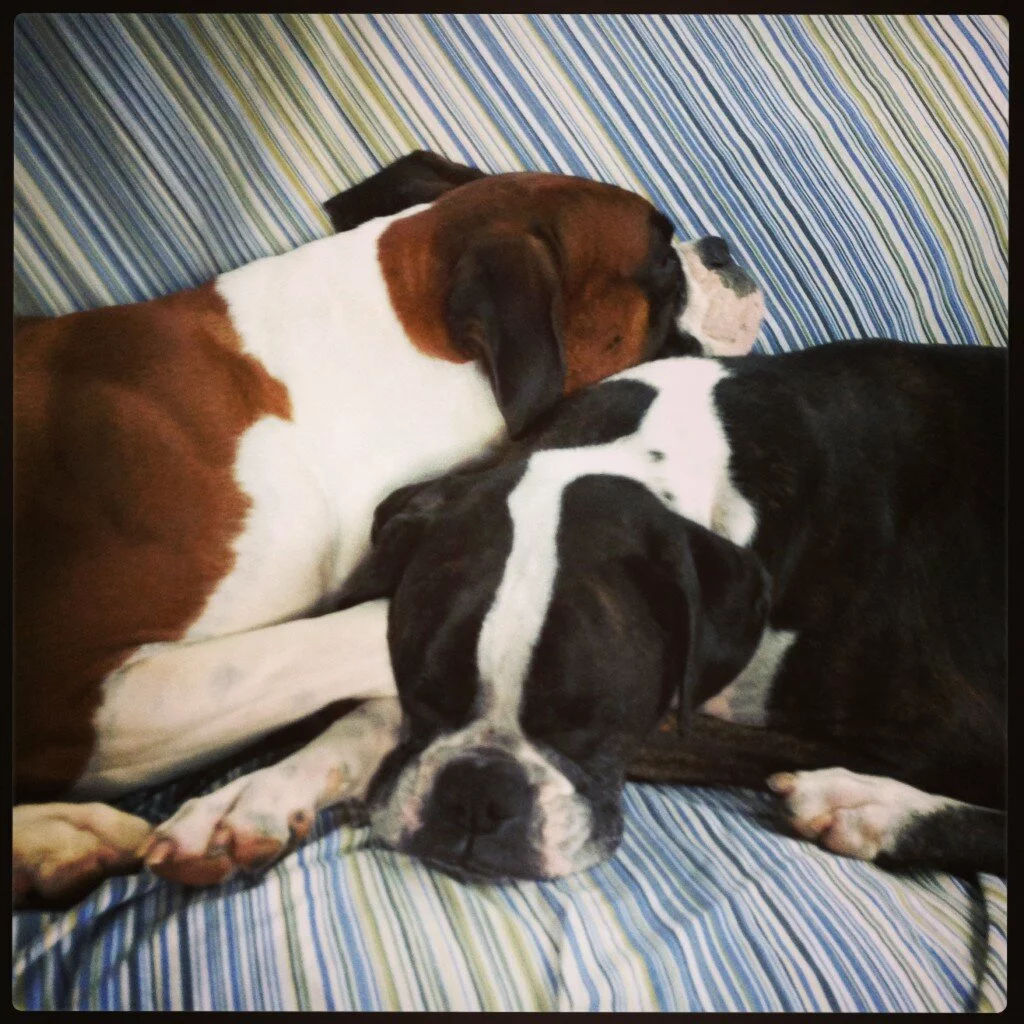 If you're still with me, in honor of my Friday Favorites, today I want to share with you a few of my favorite health and wellness websites and apps to help keep you active, eating clean, and inspired not only this weekend but always!
Websites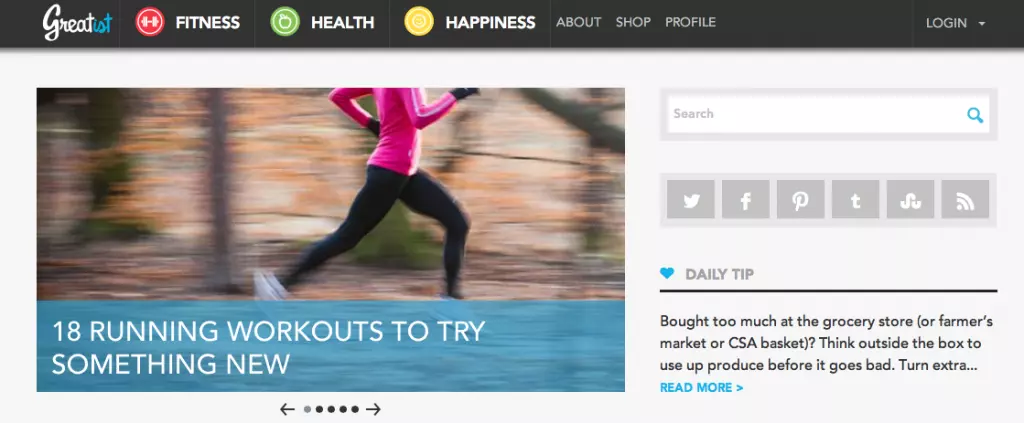 1.  Greatist: "the trusted health and fitness source for the young, savy and social." I enjoy this site because they cover a broad range of topics, providing research based information first and foremost.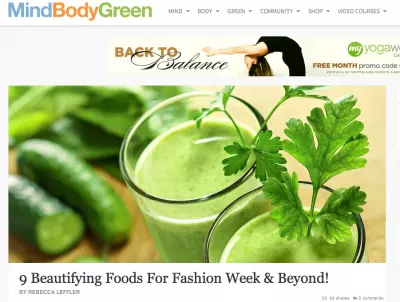 2.  Mind Body Green: a wellness website focusing on well, the mind, the body, and green living. "Our goal is to make wellness fun and inclusive." I enjoy this site because their articles are easy to read and are extremely relatable.

3.  REAL Farmacy: a website sharing healthy news and information. Sometimes the articles on this site can be a little drastic, but I enjoy this site because it does hit you with the cold hard facts. This site shares with you the information that you don't necessarily want to hear but that you need to hear.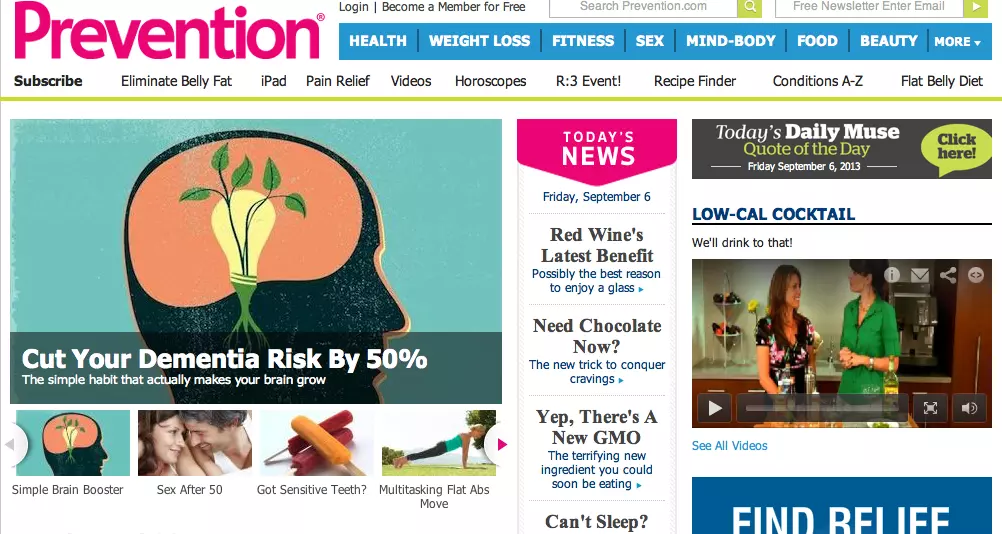 4.  Prevention: a website sharing healthy living tips, fitness, recipes, diet, beauty. I enjoy this site because of my passion for prevention. It provides many tips and tricks to stay healthy.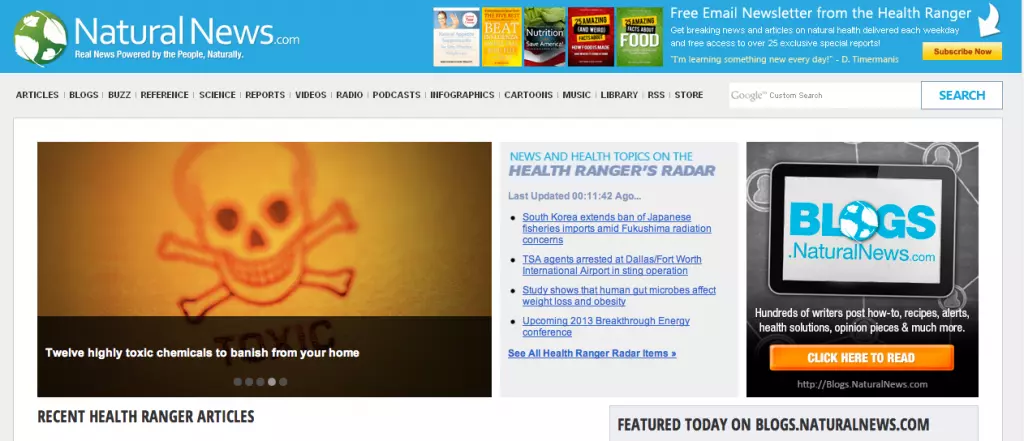 5.  Natural News: "a non-profit collection of public education websites covering topics that empower individuals to make positive changes in their health, environmental sensitivity, consumer choices and informed skepticism." I enjoy this site because they help educate and empower individuals to take their health into their own hands. Knowledge is power!
Apps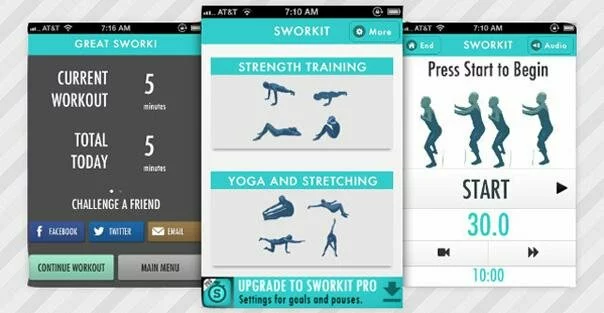 1.  Sworkit: I was just introduced to this circuit training app this past weekend and fell in love immediately. You pick the type workout you want and length of time, and the app provides you a randomized circuit training workout. It's quick and effective, my favorite kind of workout!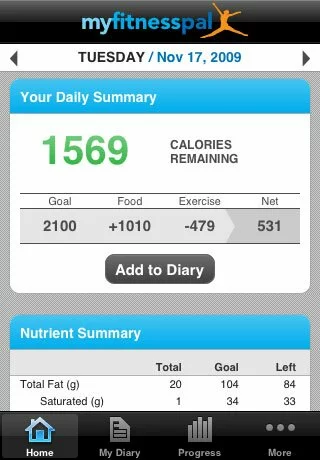 2.  MyFitnessPal (website too): a free calorie counter, diet and exercise journal. Research suggests that people who track their food intake, not only lose more weight but are more likely to keep it off as well. I like this app because the database is huge and it is very easy to navigate. It helps you set and meet goals along the way.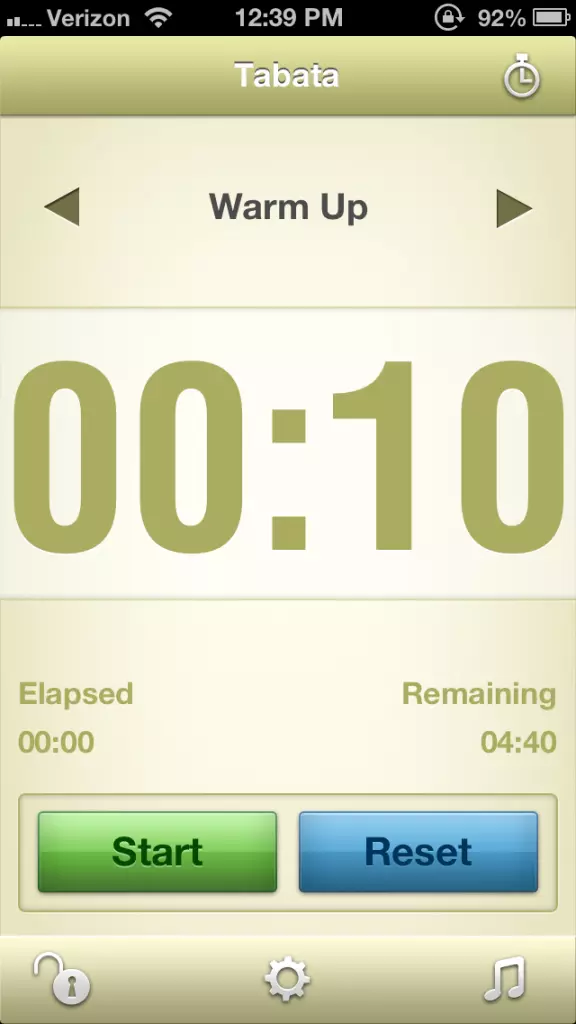 3.  Interval Timer: Just like I mentioned in the SworkIt review and as I've mentioned in the past, I am no longer an hour a day cardio girl. Quick and effective is my cardio of choice, even if it's only 4 minutes! This app allows you to put in your rest vs. active time and provides a buzzer to go off when the time is up. No more looking down at your watch during tabata training.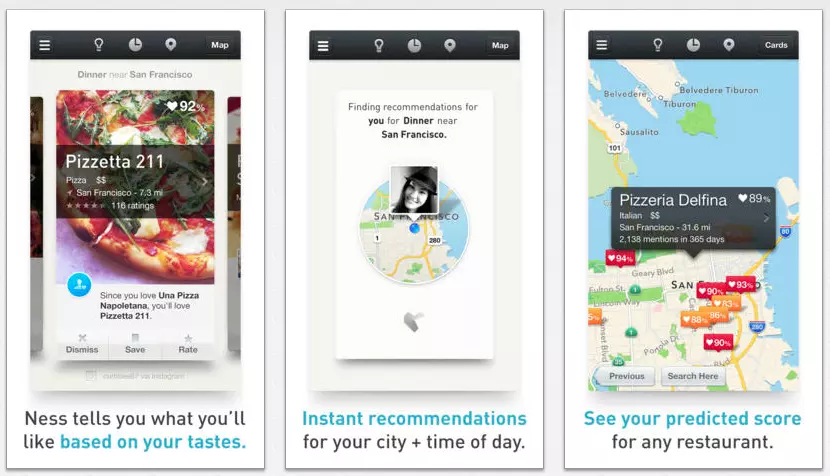 4.  Ness: "Great food nearby. Ness instantly recommends restaurants based on the kinds of places you like, what you're in the mood for and where you are. Just like you discover music with Pandora or movies with Netflix, Ness learns your tastes as you rate, save and dismiss restaurants, then finds new places you'll love." I like this app because it can help me find healthy food on the road!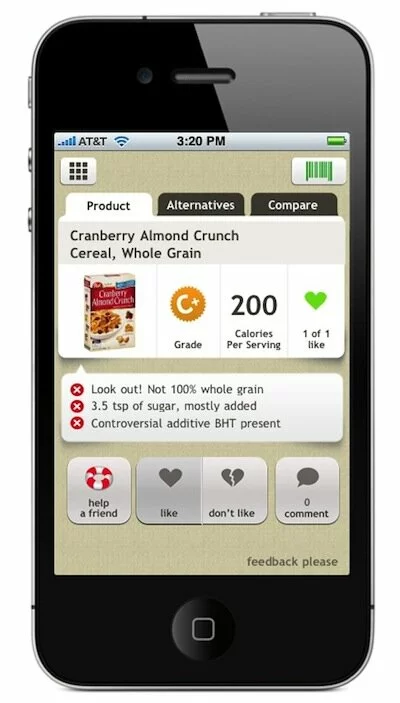 5.  Fooducate: this app helps eliminate confusion of the nutrition label and grades every product based on several different healthy criteria. "Fooducate is like having a dietitian on speed dial." You just scan the product and up comes the grade!
And that is all my friends! Do you have any others that you would add to this list? Please share with the rest of us in the comments section! Spread the health and wellness love!
Also, if you missed Wednesday's giveaway post, it's not too late to join in! The giveaway closes tonight at midnight so be sure to check it out!
Have an AWESOME weekend! We're headed out of town for a few days!
Good health!