Hi there! Merry, merry Christmas Eve! I hope you are enjoying time with family and friends during this magical time of year! I am working most of the day (fingers crossed we get out early), but cannot wait to get home and let the celebrations begin.
I am cooking a big breakfast for my family tomorrow morning so I hope to make it home in enough time to prep everything before the festivities tonight!  On the menu goes something like this: g-free biscuits and vegan sausage gravy (the hub's latest challenge for me), raspberry chia jam, breakfast casserole, eggless breakfast casserole, yogurt parfaits, fresh fruit, smoothies, coffee, tea and mimosas! I'm crossing my fingers that everything turns out delicious!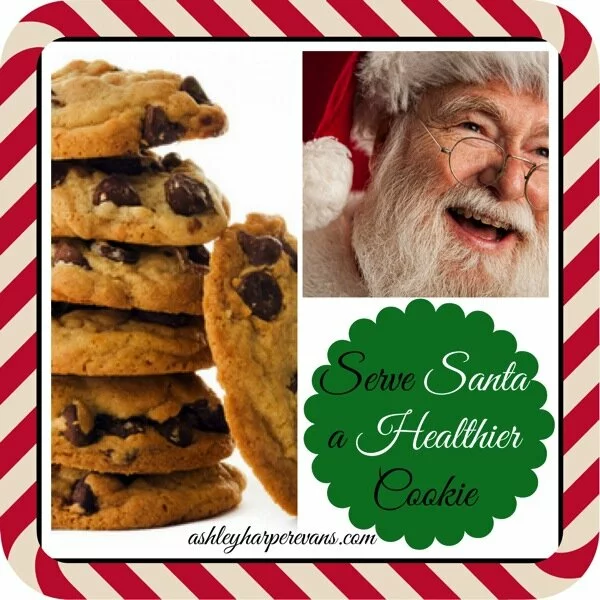 Anyway, being Christmas eve, today's Tip of the Week was an easy one for me to select: instead of filling Santa up with unhealthy white sugar filled cookies, give his reindeer a break and serve him up something a little bit healthier this year!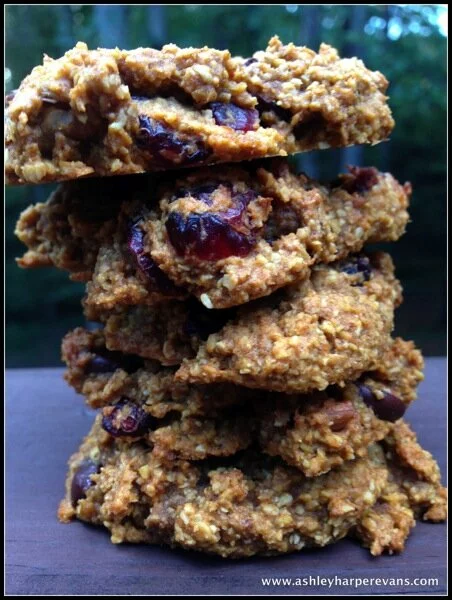 Here are 12 healthier cookies of Christmas from all around the web that Santa is sure to love tonight!
Pumpkin Cookies (sub the sweet potato with pumpkin) via Yours Truly
Coconut Macaroon Thumbprint Cookies via Oh She Glows
No Bake Dark Chocolate Caramel Bites via Shape Magazine
5 Ingredient Chewy Vanilla Coconut Cookies via Healthful Pursuit
Peanut Butter Avocado Cookies via The Lean Green Bean
No Bake Protein Cookies via Eating Bird Food
Chocolate Peppermint Cookies via Shape Magazine
Raw Chocolate Coconut Cookies via The Soulful Spoon
No Bake Energy Bites via Yours Truly
Flourless Peanut Butter and Honey Cookies via Peanut Butter Runner
Chewy Trail Mix Cookies via Oh She Glows
Banana Peanut Butter Chocolate Chip Cookies via Two Peas and Their Pod
Santa and Mrs. Claus both will thank you for helping him fight off disease like diabetes, cardiovascular disease and cancer and get a little bit healthier this Christmas season!
What is your favorite Christmas cookie? I like anything with coconut and nuts!
Merry Christmas dear friends! I hope Santa brings you all of the desires of your heart!
Good health!