Hi friends! Happy Friday! I didn't get in bed until late again last night, so I am even more excited than usual that it is Friday! I have plans to have a holiday weekend – decorating gingerbread houses tonight and a fun Christmas party tomorrow night! I love this time of year!
In honor of not only the weekend, but the holidays too, today I want to share a delicious drink recipe that I have been making for the past three Christmas seasons with two thumbs up from everyone: Holiday Veggnog.
Now, really I am doing this drink an injustice by titling it "Veggnog" because I know that many of you will automatically judge the drink by the name and the fact that it's vegan eggnog. I know what many  of you are thinking, get out of here with your "Veggnog," Ashley and bring me the real eggnog! I know you too well! Trust me on this one my friends my friends, this "Veggnog" is the real deal.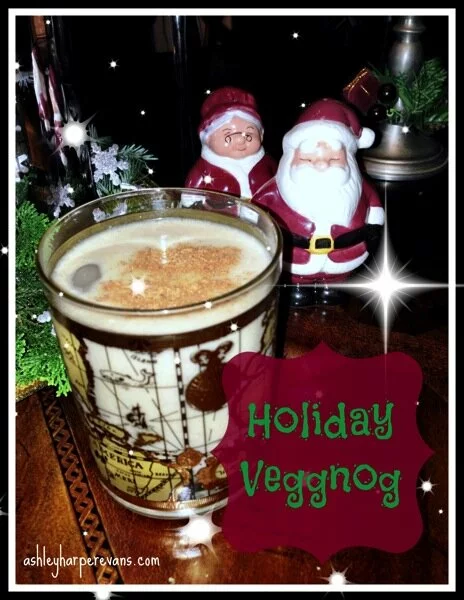 This recipe doesn't even give traditional eggnog a run for it's money; it surpasses it on the first lap! No dairy, raw eggs or white sugar involved!
Not only delicious but high in vitamins and minerals; what's not to love about this yummy festive drink?! Give it a try, it won't disappoint!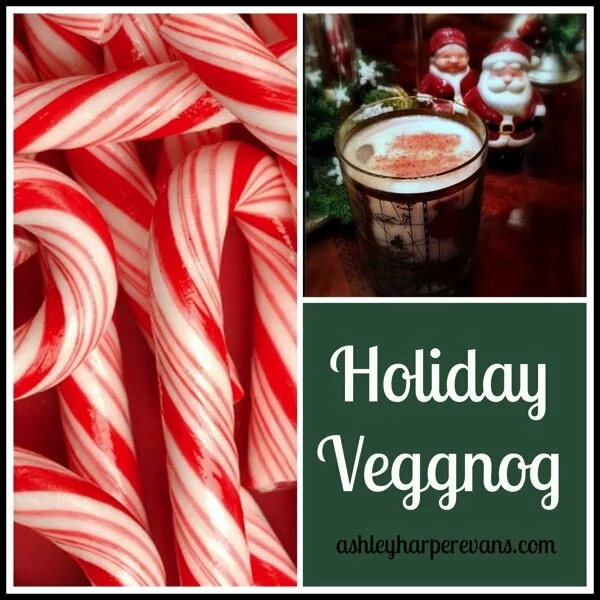 Holiday Veggnog (Vegan Eggnog)
Ingredients
2 cups Silk or SoDelicious (or any brand) Unsweetened Pure Coconut Original (in the carton, near the almond milk in the grocery store)

1.5 cups unsweetened vanilla almond milk

1/2 large avocado, peeled and frozen

1 large banana, peeled and frozen

1 tbsp lemon juice

1/4 cup pure maple syrup

1/2 cup pitted dates (preferably soaked for a few hours before making the recipe, but will be fine if not if using a high speed blender)

1/2 tsp cinnamon

1/8 tsp ground cloves

2 tsp ground nutmeg

1 tsp pure vanilla extract

1/2 cup Bourbon or Rum (optional), or to taste

pumpkin pie spice for garnishing (cinnamon or nutmeg will work here too)
Directions
Peel and freeze your avocado and banana in advance. 

Place the coconut milk, almond milk, lemon juice, pure maple syrup and Bourbon in a high speed blender and blend to evenly combine, about 15 seconds. 

Add the avocado, banana, dates and spices to the liquid mixture and blend until smooth. 

Pour the veggnog over ice and sprinkle with pumpkin spice. Serve and enjoy!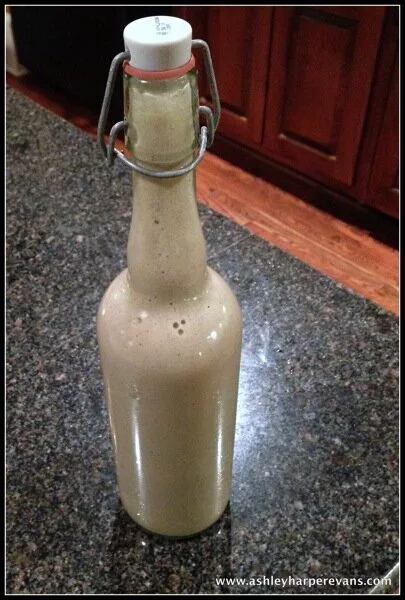 I stored ours in a large glass jar, ready to be poured whenever you are!
This concoction doesn't last long in my house and is one that I know I will be making for years down the road! Do you enjoy eggnog during the holidays too?
Have a WONDERFUL weekend my dear friends! What are you up to?
Good health!