Hi friends! I hope you all are having a lovely weekend! Today I just wanted to check in and share my week in workouts, as well as an awesome tabata cardio workout that I did on Thursday (both quick and effective – the best of both worlds!) that I think many of you will enjoy as well!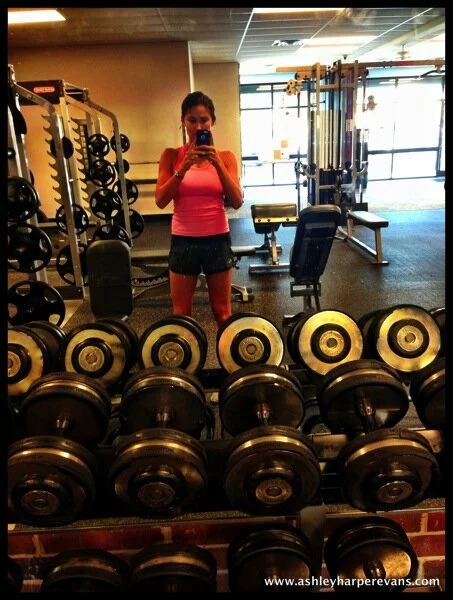 On Monday morning, both the hub and I woke up feeling a little bit sluggish – we both agreed that we hadn't taken any time away from the gym lately and decided to deem this week an active recovery week, focusing more on cardio and less on weights. Without him suggesting it, I probably would have pushed through the week not even realizing how much by body was begging for a break, but I am so glad he was able to identify that for me.
Here's what this past week looked like on the workout front…
Monday: 1.5 hour power/hot yoga. This was one of those "hurt-so-good" type classes. Going in, I didn't really know what to expect, but leaving I was so happy that I made it there. I was drenched walking out the door.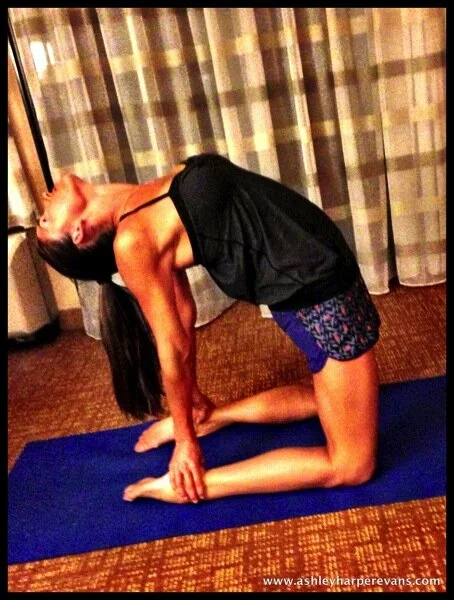 Tuesday: 1.5 hour walk and talk with a dear friend and the pups. For some reason, walking seriously is my crack. Every time I set out for a walk (especially one with good conversation!) I return revived, refreshed and renewed.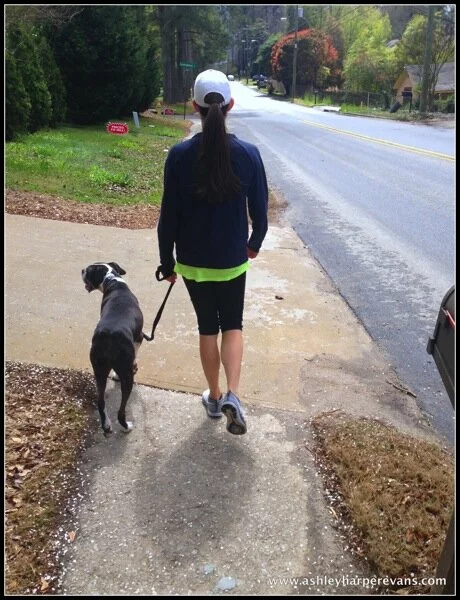 Wednesday: 1 hour run/walk with the pups. It went like this: 10 minutes run, 10 minutes walk, repeat for an hour. Wednesday I just wasn't feeling it and although this wasn't what I had planned, I was happy to have just done something active (the pups weren't too mad about it either!).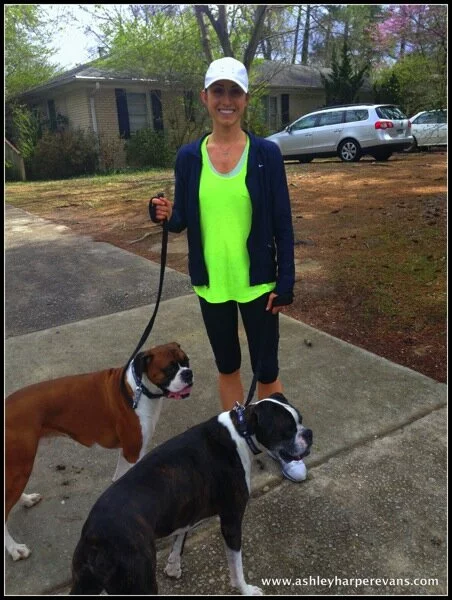 Thursday: A great tabata workout (inspired by an old Oxygen magazine that I picked up again recently) that I am going to share with you below. After all the running/walking that I had done, my body was ready for a good sweat – and boy was that an understatement. The workout takes 19 minutes total and is 4 rounds of tabata exercises (8 exercises – 20 seconds on, 10 seconds off for 4 minutes, rest one minute in between rounds and repeat for a total for 4 rounds).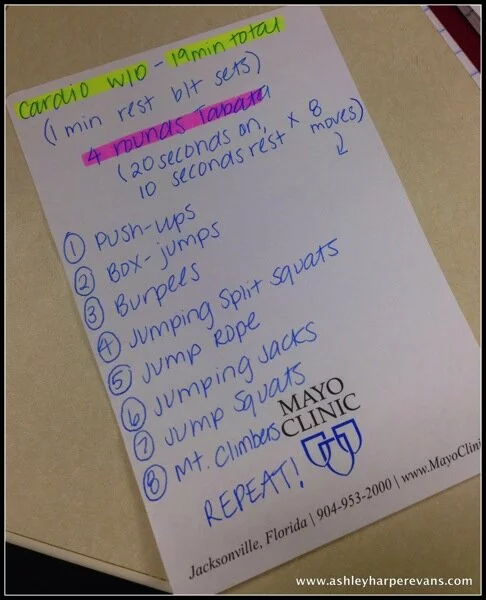 Friday: Yesterday morning I went back to my old faithful: a home DVD. I had plans to take another early morning yoga class but then I found out that it was a silent class and that wasn't really what I was going for. Instead, I popped in the Insanity Plyometric Interval Circuit DVD and in 40 minutes was sweaty, sore and happy. It was the perfect start to my Friday.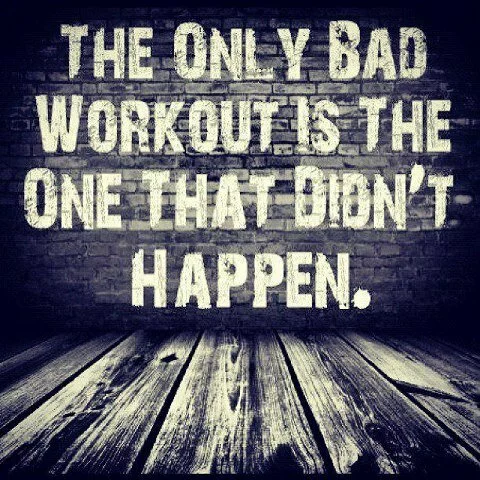 Saturday: I had plans to take a killer dance class that I told you all about a few weeks ago, however, somehow the morning got away from me so back to the streets I went! The hub came home for long enough to enjoy a 3 mile run with me and the pups. My body was feeling surprisingly good after taking a few days off from the pavement.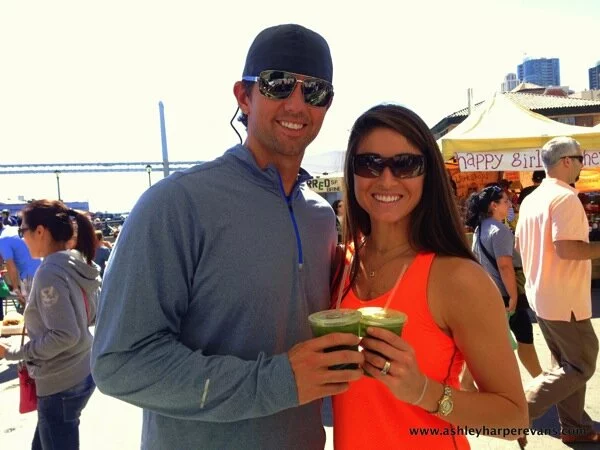 Today will include a little bit of yoga and a pup walk this evening probably… we'll see! What about you? How did your week in workouts go?
Enjoy the rest of your Sunday!
Good health!