Hi friends! Happy Monday! I hope you all had a wonderful weekend!
I returned home around 10pm last night from a wonderful weekend in Minneapolis at the Healthy Living Summit. I met so many amazing people and came home with my "hair on fire" as the husband said. Today I want to reflect on the weekend and share with you some of my favorite experiences and also send out a huge thanks to Heather and Julie for organizing such a wonderful event!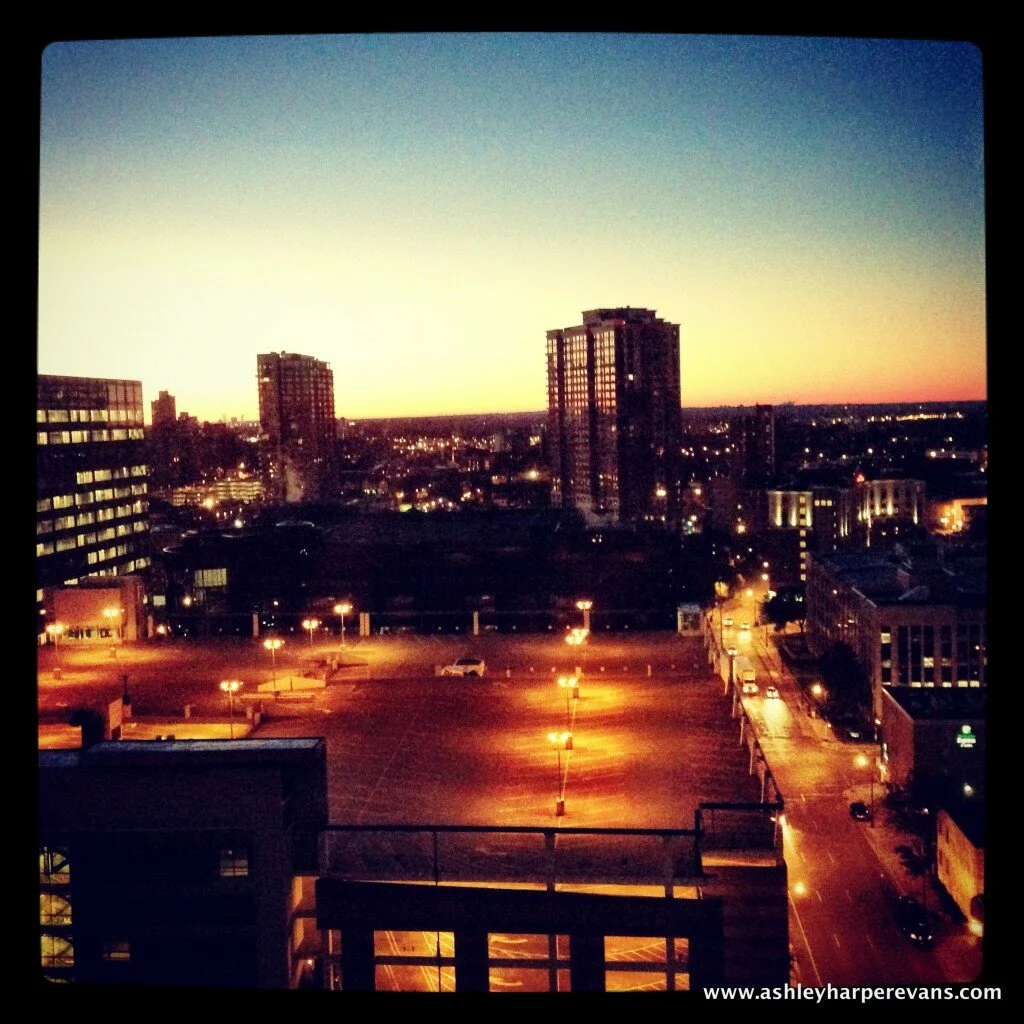 I headed out bright and early Thursday morning with few expectations and lots of excitement. You can read all about that here. Friday, after an early morning work out, I joined a group and headed over to the Wild Harvest test kitchen and product development center. Here, we learned all about the product from sensory testing to product development. I felt like I was back in one of my college nutrition courses all over again.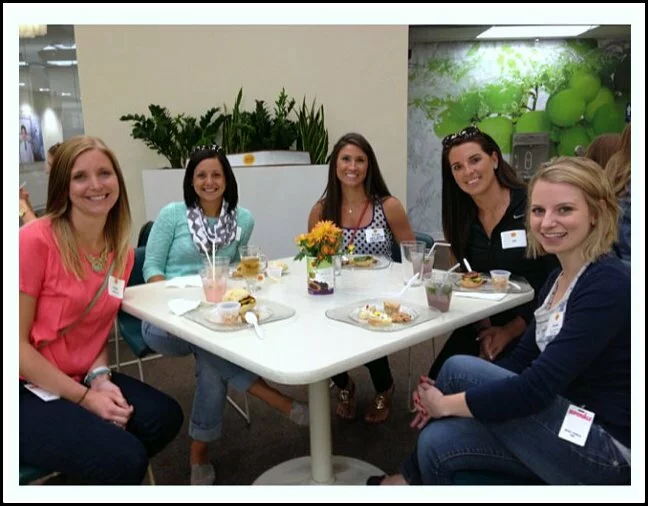 Kristen, Tara, myself, Jen and Amanda at Wild Harvest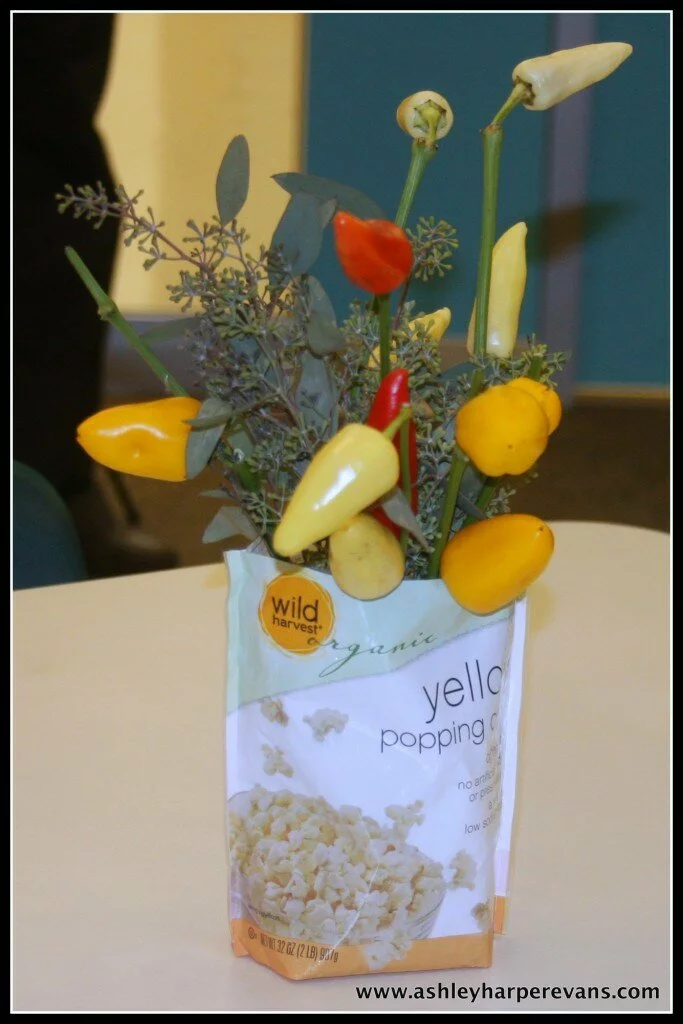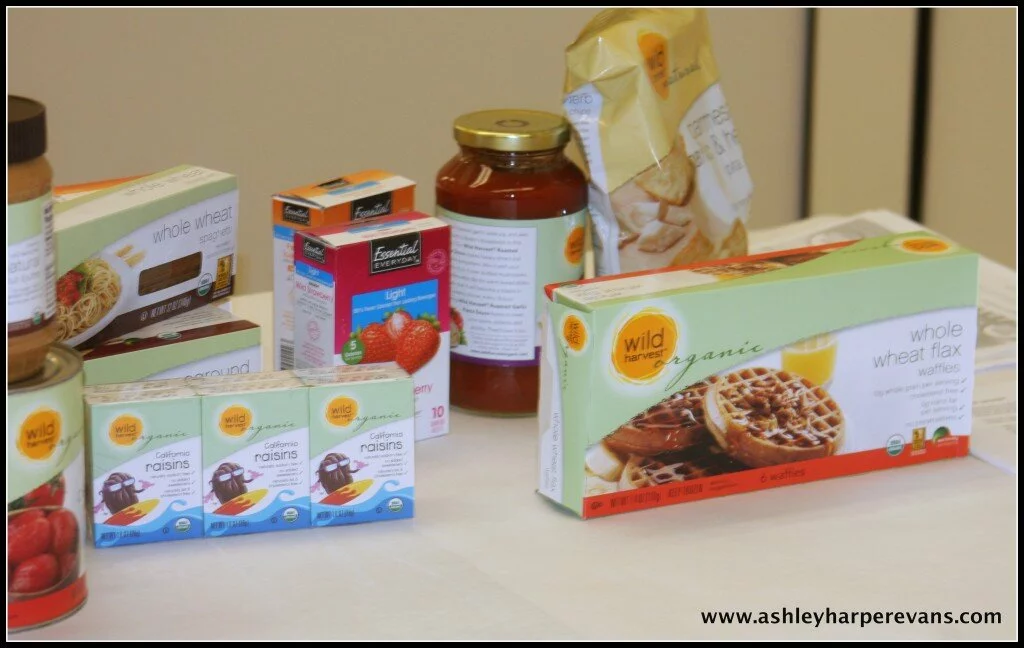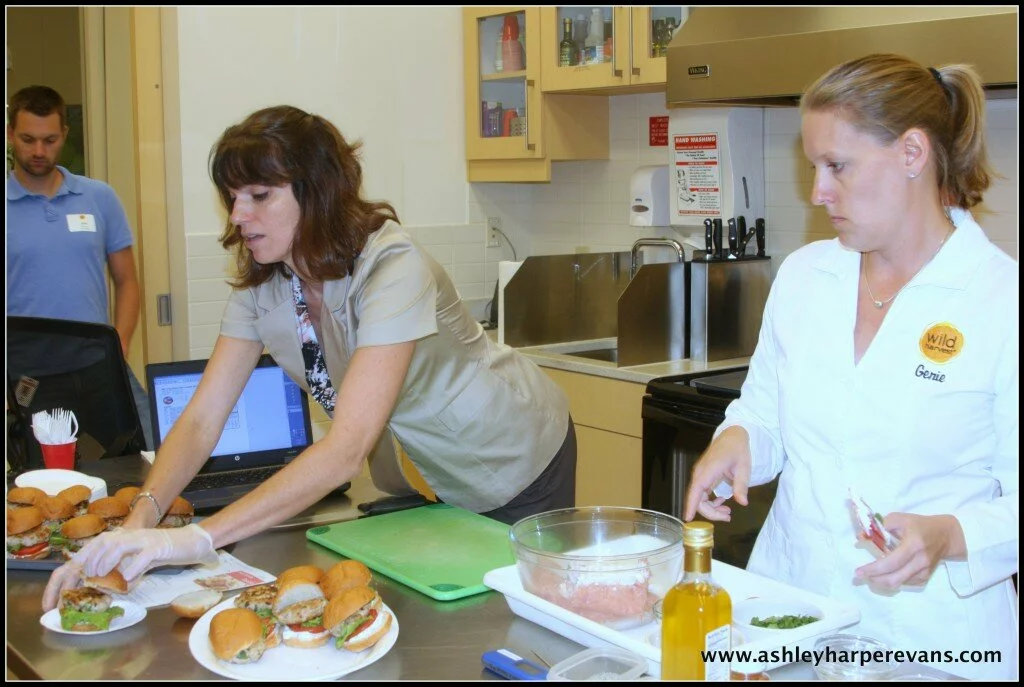 It was so awesome to meet a fellow dietitian and inspiration, Kim Kirchherr
From there, we made it back to the hotel for registration/check-in and Swag Bag pick-up.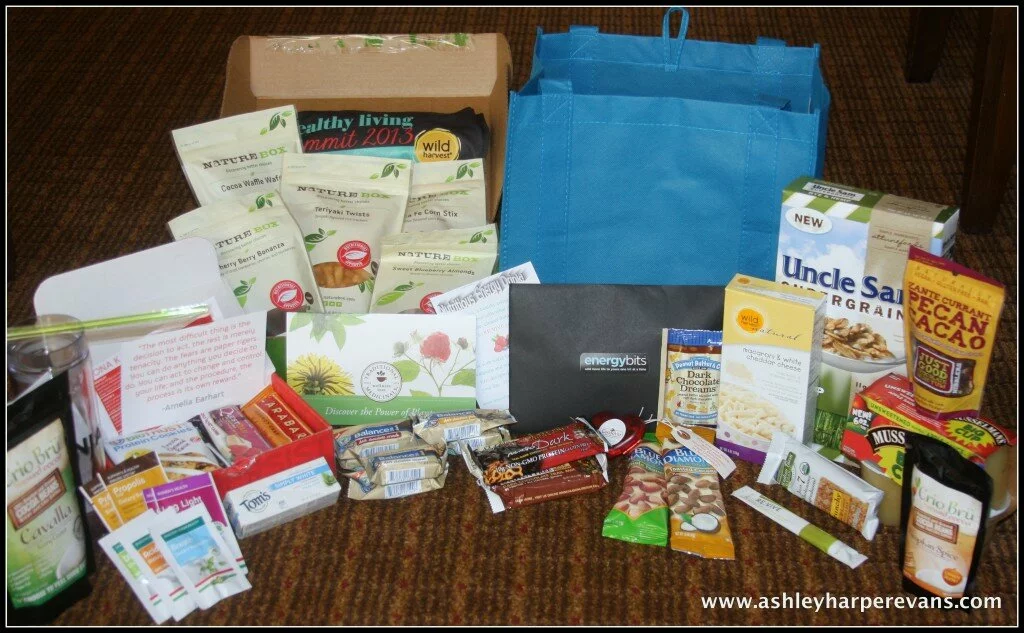 The husband was so excited when I brought home all of these goodies. My arms? Not so much after having to carry all of this on the plane with me because it wouldn't fit in my checked bag without going over the 50 pound limit (even more not pictured!).
"We haven't had food like this in our pantry in a long time!" he said. Not because it is unhealthy stuff, we just tend not to buy very much processed food in general.
After a few mini-sessions and round table discussions, I headed back to my room to get ready for dinner at Hell's Kitchen and the HLS Cocktail Party at Guthrie Theater. The view was absolutely beautiful and the company was even better.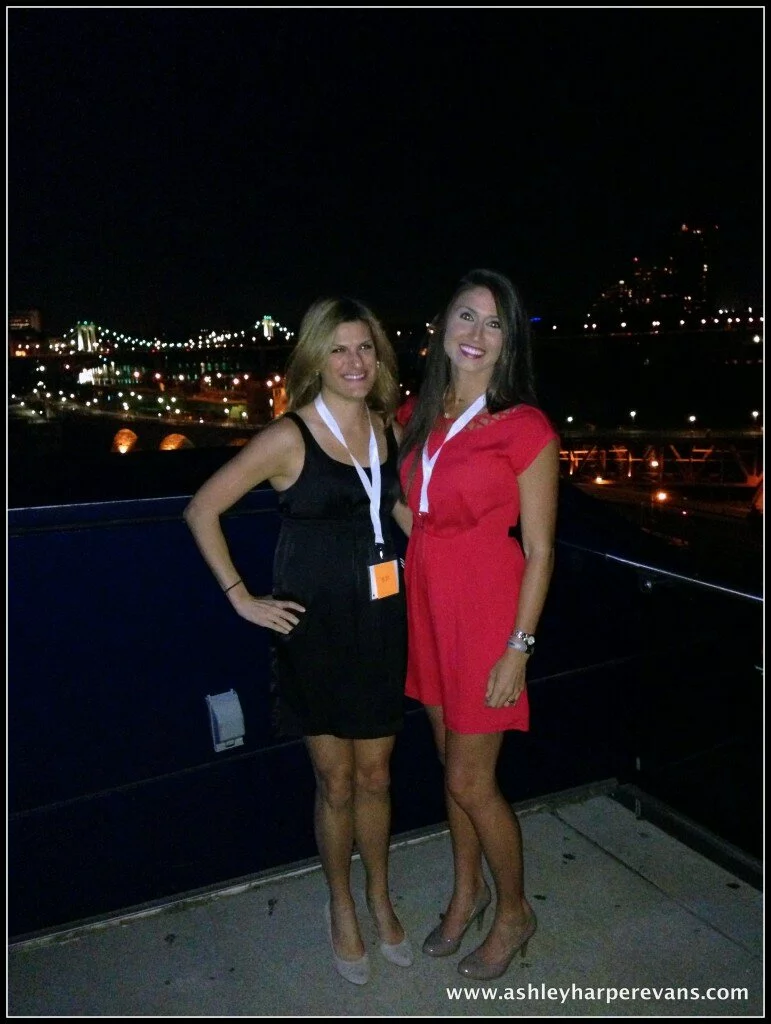 Kristi and I overlooking the city
It was so awesome meeting and mingling with such like-minded people like Kristi from Life Sprinkles, Tara from The Brody Chronicles, Katie from Honey Stuck, Jen and Emily from Layers of Happiness, Nicole from The Marvelous Misadventures of a Foodie, Ari from Ari's Menu, Amanda from Diary of a Semi-Health Nut, and many, many more!
I'll end it there and save part 2 for tomorrow!
What were you up to this weekend!? If you were at HLS13, what was your favorite experience!?
Have a great day!
Good health!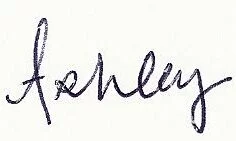 Related Posts
Happy Friday! Hello from Minneapolis: Healthy Living Summit 2013