Hi there! Happy Hump Day! I've got some really exciting news to share, well, exciting to me!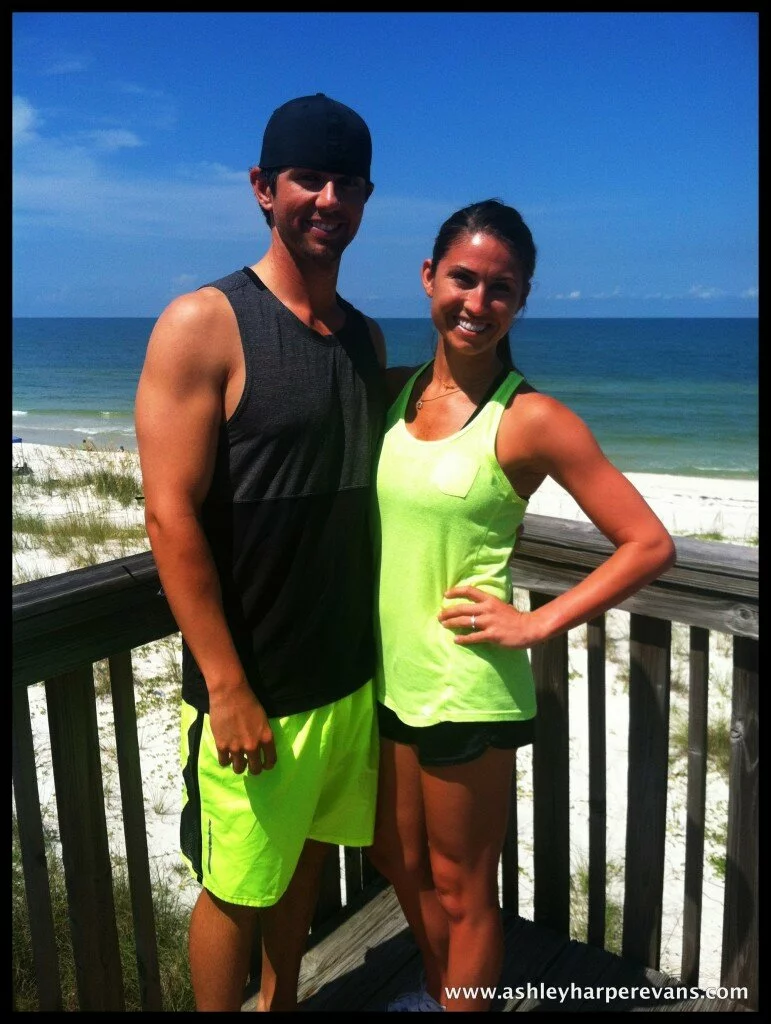 Look who made a surprise appearance!
Last night, around 3 am the hub made it down to the beach. He's still going to have to do a lot of work while down here but I'm more than excited that he is here! The pups were pretty pumped too!
—
Anyway, remember me telling you I prepped some black bean burgers to make the trip down? Well, since a lot of you have been asking me for a good BBB recipe (I was in search for a long time too since most recipes seem to fall apart so easily!), today I want to share the recipe that I finally found that actually stay together and taste good too! This is straight from my mama's kitchen, so, thank Deb, not me. 🙂 I love that you can prep them all at once and then have a quick burger to pull out of the freezer at anytime, especially when the beach is ten steps away!
Black Bean Burgers That Actually Hold Their Form
Makes ~10 burgers
Ingredients
1 small onion
1 clove garlic
1 cup shredded carrots
1 cup chopped spinach
1/2 cup diced mushrooms (optional)
2 tbsp extra virgin olive oil
2 tbsp balsamic vinegar
2 cups raw instant (or rolled) oats
32 oz black beans (2 cans if you are using cans, ~4 cups if you are using dried, soaked and cooked beans)
16 oz garbonzoe beans (1 can if you are using a can, ~ 2 cups if you are using dried, soaked and cooked beans)
3 tbsp chia seeds
3/4 cup warm water
1/4 cup chili powder
1 tbsp dried oregano
1/2 tsp salt (or to taste)
1/2 tsp pepper
1/4 cup sunflower seeds (chopped walnuts work too)
Directions
Prepare your chia egg first – pour the warm water and chia seeds into a small bowl and let sit for 10 minutes. Stir once or twice to create a gel like consistency.

In a pan, over medium-high heat, sauté the onion, garlic, carrots, spinach, and mushrooms in the olive oil and balsamic vinegar until onions become translucent.

Place all ingredients (except sunflower seeds) into a large bowl.
Using a hand blender (a regular blender might work in small batches) blend all of the ingredients until everything is evenly distributed.
Add the sunflower seeds, stirring only with a fork/spoon to avoid mashing the seeds. (These create a great, crunchy texture.)
Form the burgers into patties (I was able to get ~10 burgers) and place each burger onto a piece of parchment paper and into a large plastic bag.
Place all burgers into freezer, until ready to cook.
Pan cook over medium high heat on a well sprayed pan (from frozen) – sear each side for about 5 minutes. Turn heat to low and cover with a lid to continue cooking about 15 minutes.
I like to top mine with a little vegan cheese for the last few minutes of cooking.
Serve and enjoy!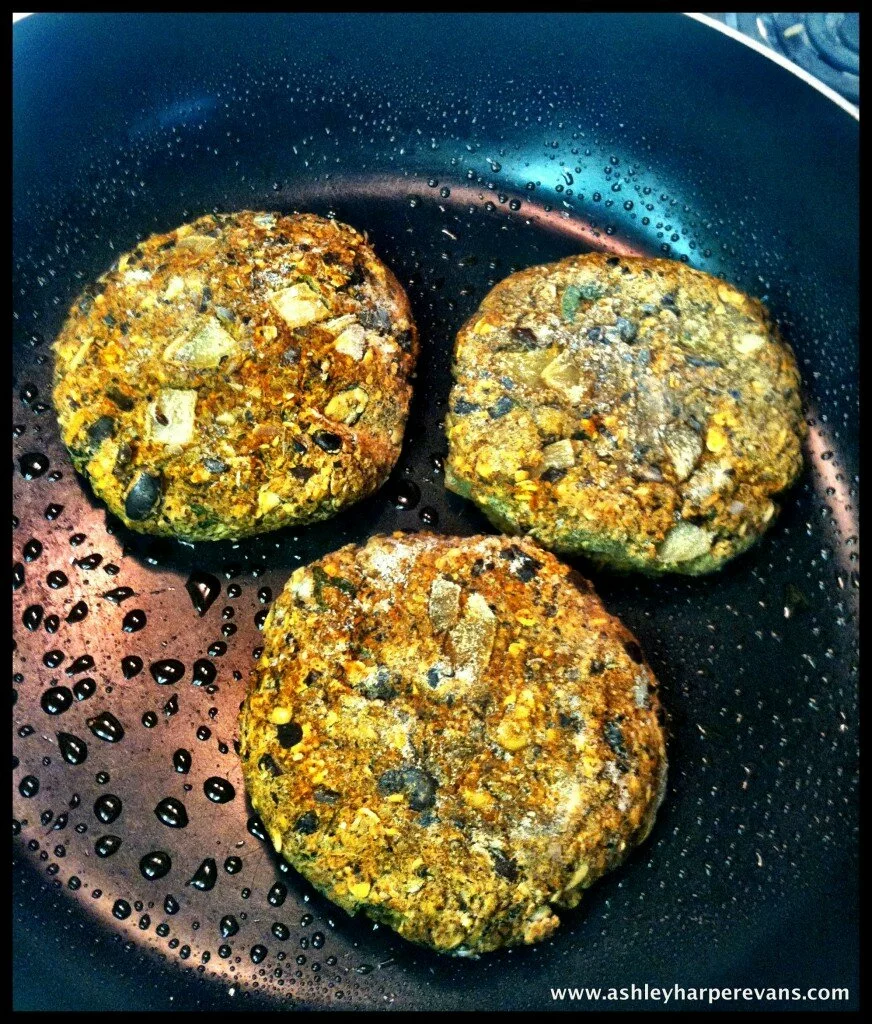 —
I hope you enjoy those burgers as much as I have/do! Have a great Wednesday!
Good health!