Hi friends! Happy, happy Monday! I hope you all had a lovely weekend! I had a pretty productive weekend to say the least.
I ran a few errands Friday evening and then later that night my sister joined Dustin and I for dinner here. Saturday was a super busy day that included my jazz shoes, false eyelashes and red lipstick but more on that later! It also included an early morning body pump workout + sprints on the treadmill and a trip to Trader Joes to pick up groceries for the week. I love TJs for their awesome prices.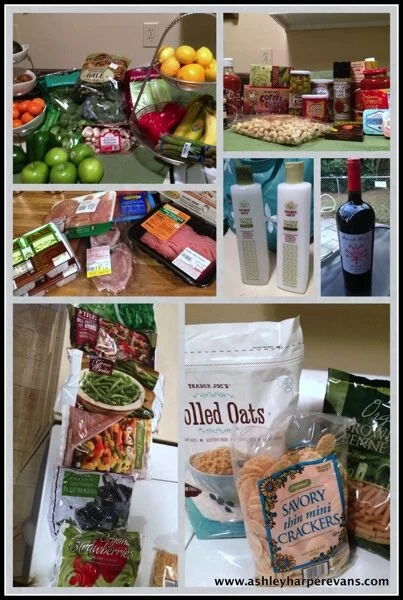 Saturday night Dustin and I were able to go on our first real date in quite a few months due to life's busy schedule. It was awesome just getting to chat and spend the evening with him (without cooking!).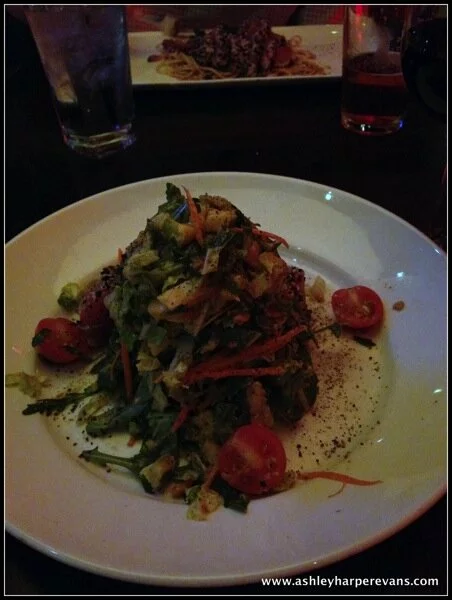 Sunday, I joined my sister at church and then had a productive day of meal prepping for the week ahead. With spring in the air, I am really trying to clean up my diet (as in the foods that I eat, not the lack there of). Meal prepping really helps me stay on track throughout the week.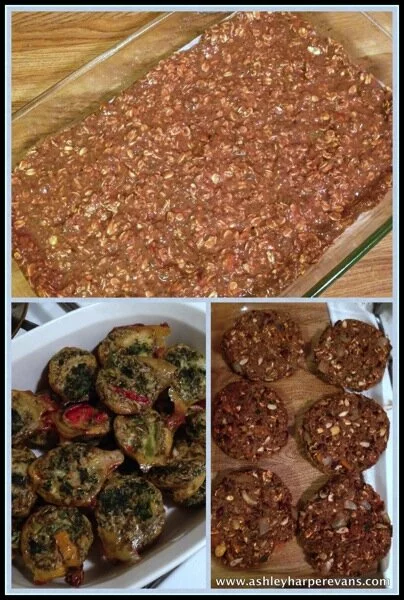 Just a few of the the things prepped… on top Chocolate Apricot Protein Bars, left: mini egg quiches for the hub and to the right: black bean burgers that actually hold their form!
But on to this weeks foodie things… today I have not only a yummy recipe to share but also a giveaway too!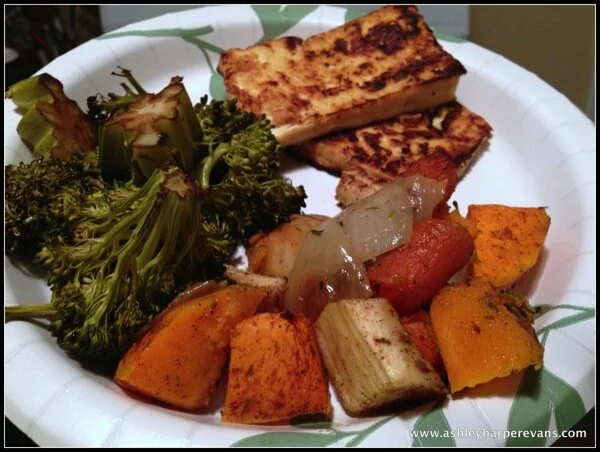 You all know that I used to have very mixed emotions about soy. For the longest time, even after choosing to eat a vegan diet, I tried my best to avoid all soy containing products. Although I still limit the amount of soy in my diet coming from processed foods like bars, milk, cereals, etc., my thoughts on less processed soy such as tofu and edamame has changed. While I am also still not a fan of meat analogues (I choose not to eat meat for a reason. Why do I want fake meat reminding me of it?), I now enjoy tofu on a regular basis; however, I do still have one stipulation, it has to be organic because of my issues with GMOs. Because of this, when the lovely folks over at Nasoya asked me if I would be interested in doing a review of their newest product and I gladly accepted!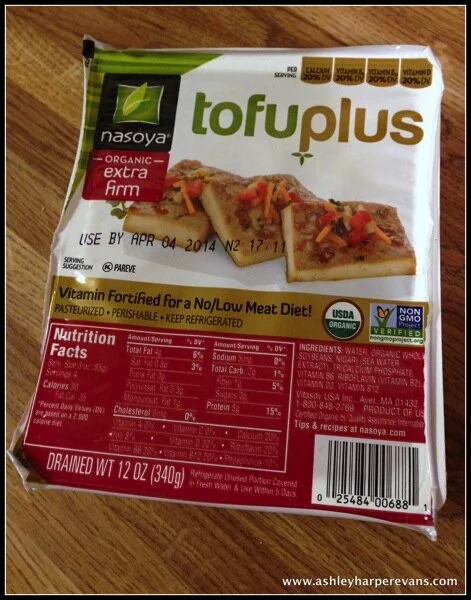 As many of you know, soy is one of the most genetically modified crops. Because the long term ramifications of GMOs (genetically modified organisms) are still far too blurred, I choose to avoid known sources of GMOs as much as possible. For those of you that do not know, the DNA of genetically modified organisms has been modified in a way in which does not occur in nature. GMOs are cheaper to produce and easier to grow (according to the WHO they are better able to resist diseases caused by insects or viruses or they can have an increased tolerance towards herbicides), thus making the ROI much greater for those who choose to produce and sell them.
I used to avoid soy in my diet because of all of the information out there about estrogen balance and soy consumption. However, after doing my own research , I found this to be unnecessary and now enjoy tofu on a regular basis because of it high protein content. Tofu is an excellent option for anyone looking to reduce their meat consumption or simply eat more plant based foods! Worried about not getting enough B vitamins?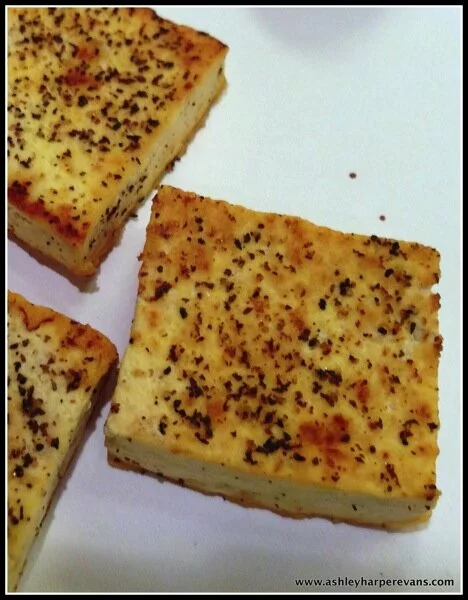 Nasoya TofuPlus contains all of the nutrients commonly lacking in plant based foods and is Organic and Non-GMO project Verified. It is gluten free, dairy free, vegetarian/vegan. Replacing just one serving of beef with one serving of Firm TofuPlus or Extra Firm TofuPlus eliminates 9 grams of saturated fat and 66 mg of cholesterol, while maintaing important B and D vitamins and calcium!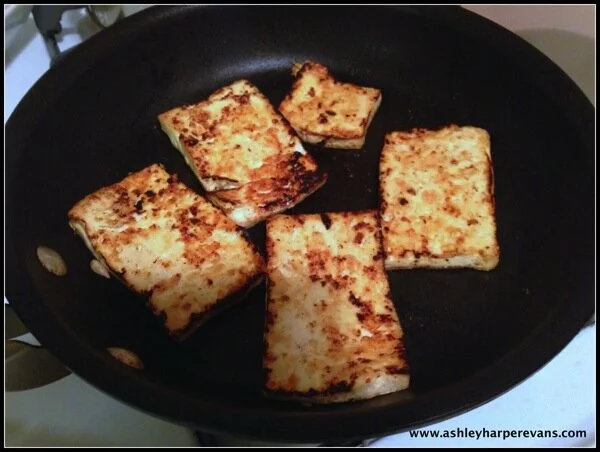 While most restaurants do not cook tofu to my liking, cooking it at home, I can enjoy it just how I like it.  I try to get it nice and crispy, with no "mush" on the inside. This recipe will do just that!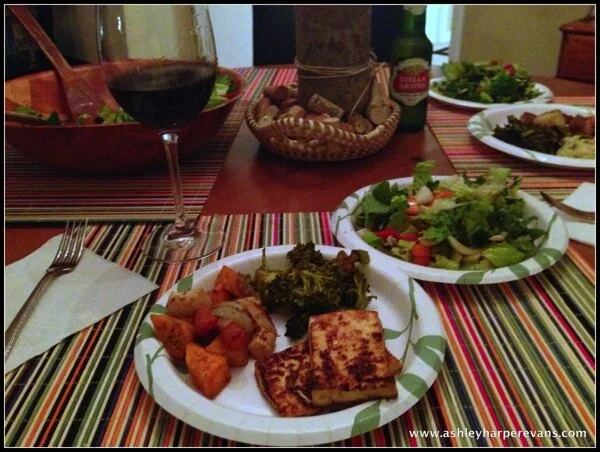 Spicy Lemon Tofu
Ingredients
1 package Firm TofuPlus
zest from 1 lemon
1 tbsp minced garlic
1 tsp black pepper
1 tsp red pepper flakes
salt to taste
juice from 1 lemon
Directions
Turn your oven broiler on.
Place the tofu on a pice of cloth and cover it with a piece of parchment/aluminum/whatever kind of paper you have. Place another cloth on top of that and then place a heavy object on top of the tofu (books work or so does a heavy pot). Let all of the water press out of the tofu for about 15 minutes.
In a small bowl, combine the lemon zest, garlic, black pepper, red pepper and salt.
Cut the tofu into 8-10 slices and dip each piece (front and back) into the seasoning blend.
Place the tofu on a well sprayed baking sheet.
Place the tofu in the oven under the broiler for 10 minutes, flipping half way through.
Remove the tofu from the oven and drizzle with the lemon juice.
Serve and enjoy!
Want to try Nasoya TofuPlus for yourself? The lovely folks at Nasoya have offered to provide two free product coupons for two lucky readers. All you have to do to win is tell me below (in the comments section) that you want to give tofu a try for yourself! Easy peasy! I will randomly select two lucky winners at the end of the week this week (Friday, 2/28/14 at midnight).
Have a wonderful evening my friends!
Good health!