Good morning friends! Happy Saturday! I hope your week went well!
I had a slightly unusual week… one that kept me in the bed for nearly 34 hours straight rather than at work. I left work on Tuesday afternoon with a few errands to run. As I was walking up and down the isles of Whole Foods, an intense stomach pain hit me and hasn't left since. Luckily, the pain now only comes and goes, but when it comes, it comes. I have no idea what's going on and am still hoping that it simply passes but I guess only time will tell. Because of that, my appetite has been crushed which means no good food to update you on. The only food I have been able to stomach lately is almond butter and apple sandwiches, fruit, crackers and a little bit of yogurt…blah.
I had plans to start my day with a FLY FIT class but with the way I've been feeling, I don't want to push myself too hard per usual.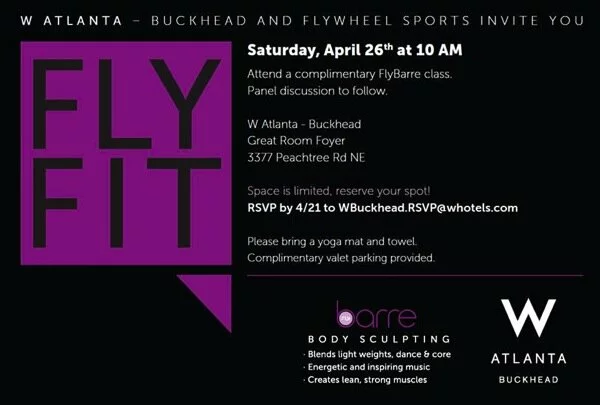 I was really excited about attending this morning but I'll just have to check it out another time. I'm hoping a short pup walk won't be too much because after a multiple days of lounging around, you know these guys are ready to go!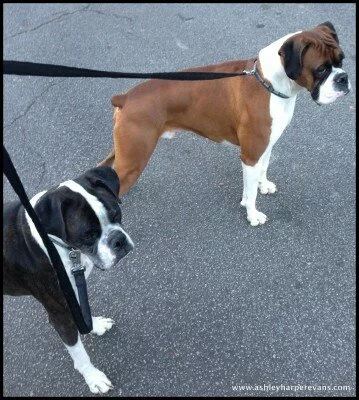 Today I have plans to attend a baby shower for a dear friend and then catch up with another great friend who happens to be in town from Chicago. Fingers crossed that this body of mine holds up, haha!
—
Changing gears…  today's post is slightly personal, so if you are new over here, don't worry, I normally don't over share my personal life as I am today. Normally, I'm light, nutrition focused and all smiles!
Where shall we begin?
Let me allow you to see into my world for just one second…
At 26 (a few days shy of  27), finally out of school with a stable job and happily married for going on six years, there is one question that I am asked more frequently than any other. I bet you'll never guess what it is! 😉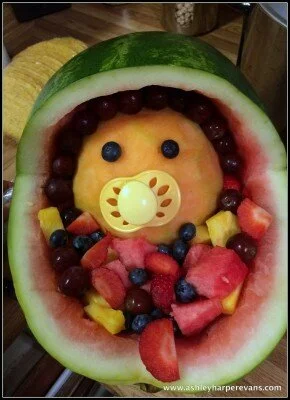 Thanks Pintrest for giving me this awesome idea! 
"When are you and Dustin going to have a baby!?"
For anyone else with a similar story or even one slightly different, I'm sure you hear the question frequently as well.
While Dustin and I certainly are not trying to have children anytime soon, it's definitely a topic of conversation for the two of us. Although we know the ultimate plan is in God's hands (PTL), children will come when we both feel ready…and that's not now.
Even though we are not trying to conceive, I think it's pretty normal to be thinking about "our" babies, nurseries, how we will raise our children, what their names will be, etc., much more now at almost 27 than I ever did in the years prior. It probably also has a lot to do with the fact that three of my dearest friends and bridesmaids are preggo right now too! Babies, babies, babies!
Although I normally think about the happy things that come with pregnancy and having a baby, my mind also tends to lead me to the "what ifs" as well… and this one in particular: What if I can't get pregnant?
Growing up, that's something no girl ever dreams of nor considers. But it's a real struggle and an issue I'm hearing about more and more in today's society. As a girl who has always dealt with roller coaster female issues myself, you better believe fertility is one thing that frequents my thoughts.
Instead of worrying about fertility and whether or not I'll be able to easily or not so easily get pregnant, I choose to leave that in God's hands and choose to do what I need to do in order to keep my body healthy, regardless of whether or not birthing babies is in my far future.  With all that being said, today I want to share with you a few nutrition recommendations to implement if getting preggo is on your "to-do" list sometime soon!
(And as we all know, fertility/infertility is a much more complex issue than simply what's on your plate. This information is only an inconclusive list intended to help you enter the process with at least a diet that supports carrying a baby versus one that works against you!)
Nutrition and Fertility… Where to Start?
Maintain a healthy weight. What do you know, yet another reason to eat right and exercise. Maintaining a healthy weight increases your fertility too!
Get your folate. While this isn't necessarily for fertility, if you are of child-bearing age, folate isn't a nutrient that you want to skip out on in order to ensure a healthy pregnancy (even if you are not trying to get pregnant!). Folate is found in green leafy veggies, broccoli, beets, mushrooms, peas, dried beans, peanuts, citrus fruits, strawberries, etc.
Choose complex carbohydrates. Complex carbohydrates contain fiber and are digested much more slowly than simple sugars which will prevent your blood sugar from spiking and crashing shortly after. Complex carbs are found in foods like brown rice, 100% whole-grain pasta/bread, quinoa, sweet potatoes, baked potatoes, beans, peas, whole kernel corn, etc.
Limit simple sugars (with the exception of natural sugar coming from whole fruits) such as soda, fruit juice, white rice, white bread, pastries, doughnuts, bagels, pies, etc.
Kick trans fats to the curb! Trans fats are mostly man-made fats that have been suggested to increase your risk of infertility. They are found in packaged/processed foods such as snacks, sweets and fast-foods. Even if the product says that it contains zero grams of trans fats per serving, look at the ingredient list for hydrogenated anything which would indicate the product contains Trans fats. Food manufacturers are allowed to label their product as "trans-fat free" as long as it has 0.5 grams of trans fat per serving or less.
Eat more healthy fats found in walnuts, avocados, flax meal, chia seeds, fatty fish (salmon, tuna, mackerel, etc.), products made from grass-fed cows and olive oil.
Get some iron! According to Harvard Health Publications of Harvard Medical School, obtaining plant-based sources of iron can improve your fertility as well! Plant-based foods that are rich in iron include spinach, beans, pumpkin, tomatoes, beets and whole-grain cereals. Always pair these foods with vitamin C rich foods to increase iron absorption as well.
Choose plant-based proteins too! Good sources include beans, lentils, peas, nuts/nut butters, quinoa, seeds, soy, etc.
And ladies, don't just assume that healthy eating is only important for you. Make sure that your spouse/partner knows that a healthy pregnancy is dependent on his eating behaviors too! For guys adequate B12, zinc and vitamin E are also highly important as well!
Whether you need this information now, know someone who does or might need it in the future, I hope this helps clarify the ins and outs of nutrition recommendations when it comes to improving your chances to conceive!
Have a wonderful weekend!
Good health!