Hi friends! I hope you all are having a lovely week! It's been a busy one over here! Between work, working out, prepping meals, taking care of the pups, taxes, keeping up with home stuff, etc., I have completely failed on my goal to increase my sleep but I have plans to get back to that starting today… I'm starting to feel entirely run down both mentally and physically.
I left for the west coast early this morning and am beyond excited to have a little bit of time to relax, refuel and recharge my batteries.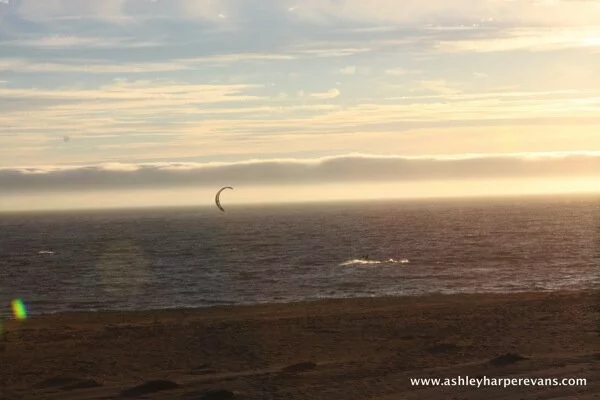 I feel both mentally and physically beat up, as I have been burning the the candle at both ends for too long. Although home is supposed to be a place that we can relax, I do anything but relax when I am at home. I am constantly thinking about what I could/should be doing, what I could accomplish for tomorrow, what needs cleaning/organizing/updating, etc., therefore, the only true way for me to be at complete peace is actually when I am away from the home.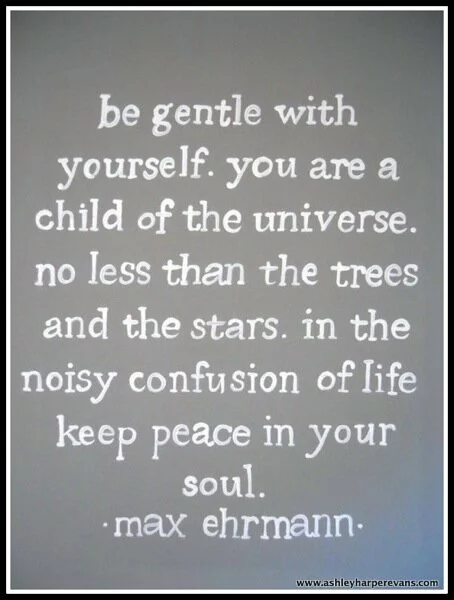 To say that I have been gentle with myself these past few months would be quite an exaggeration.
And although I am not a fan of eating out regularly, Dustin always encourages us to take a weekly date night if possible, away from the home (even though we don't have kids), because he knows this is the only way I will escape the thought of what I "should/could" be doing and truly be the most present. Multitasking has become my way of life despite the fact that research shows that we are less productive when we multitask. It really is a horrible habit that I have created.
I plan to use these next few days to quiet my mind, chat with my girlfriends, count my blessings, talk to Jesus, enjoy some time at the spa, find movement through yoga, rest my body and whatever else the beautiful state of California might have to offer me. I hope to return to the east coast rejuvenated, refreshed and well rested and better able to accomplish my daily tasks.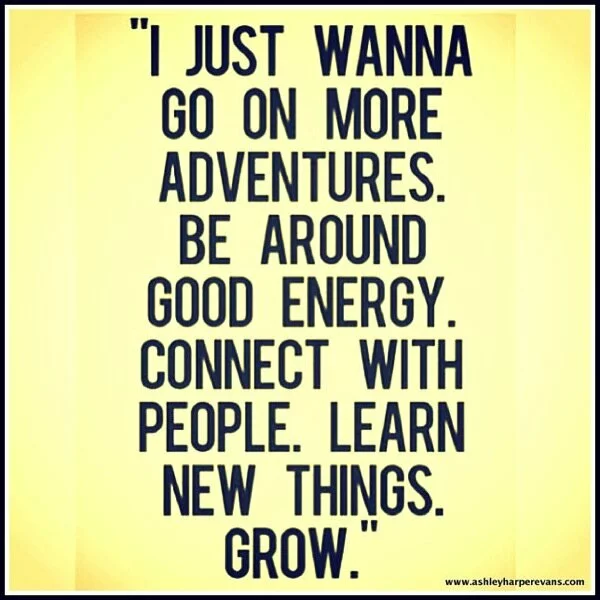 Of course I couldn't stop in today and share nothing about food! Here are are few things that I've been up to in the kitchen lately…
A dear friend of mine recently announced she is preggo, so of course I couldn't help myself but to make this cute little guy for when she made the big announcement…
Another Meal Prep Sunday…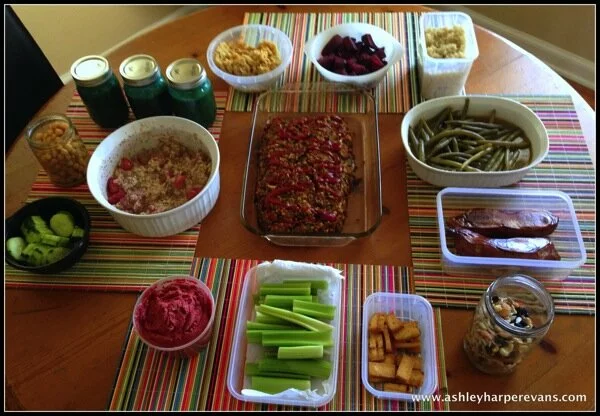 Left: cukes, garbanzo beans, green smoothies, overnight oats
Front center : pink hummus, celery, crispy tofu, homemade trail mix
Center: lentil loaf
Back center: red lentils, beets, quinoa
Right: green beans, sweet potatoes
Prepped a few meals for the hub while I am away…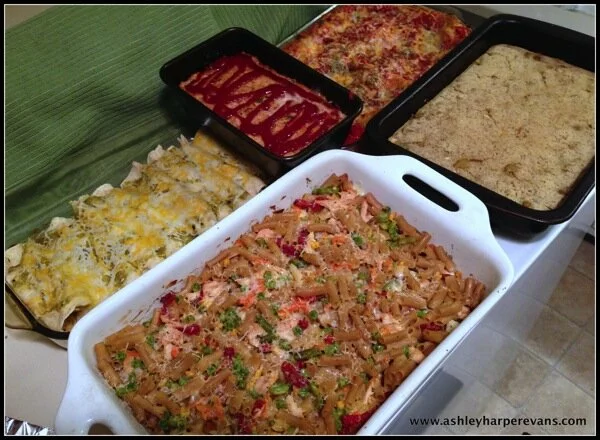 Prepped a few snacks for the trip. Along for the ride came…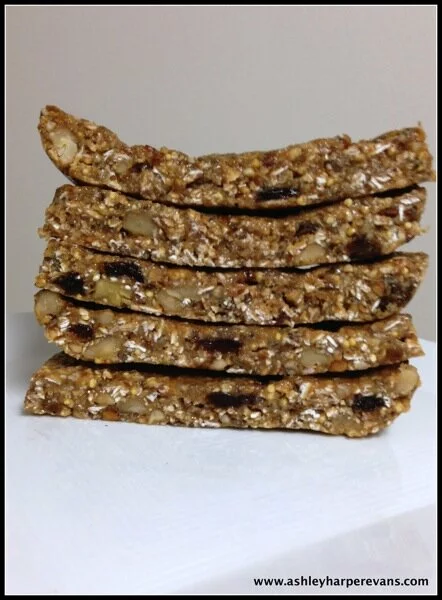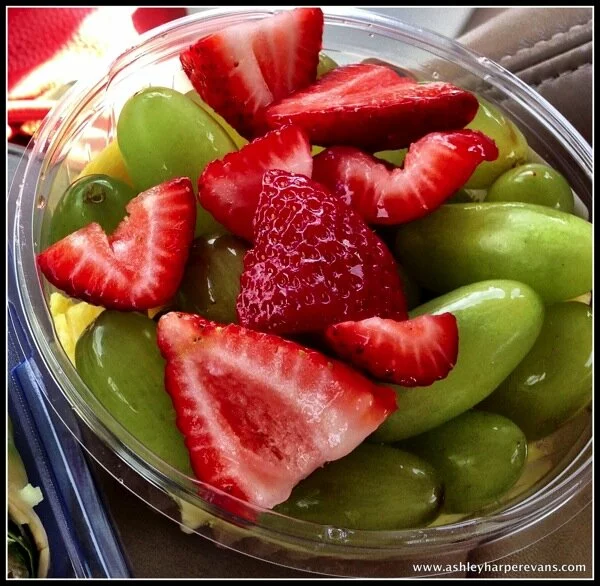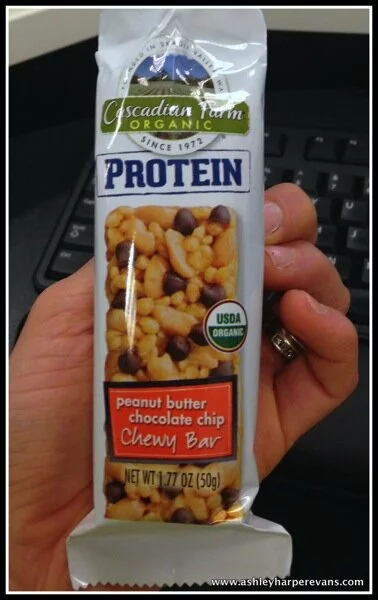 Cascadian Farm's PB and Chocolate Chip Protein Bars (made with pea protein!)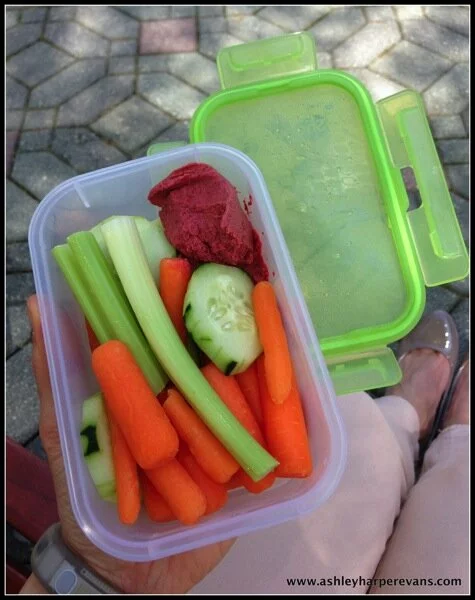 And that's about it on the kitchen front! I think my bases are covered when it comes to healthy eats!
Anyway, when it comes to rest…what about you? When are you able to really relax? Are you like me and find it hard to relax while at home or do you relax the most when you are in the comfort of your own home?
I hope you all have a wonderful rest of the week!
Good health!