If you follow me on Instagram than you probably already saw this picture before we left for San Francisco.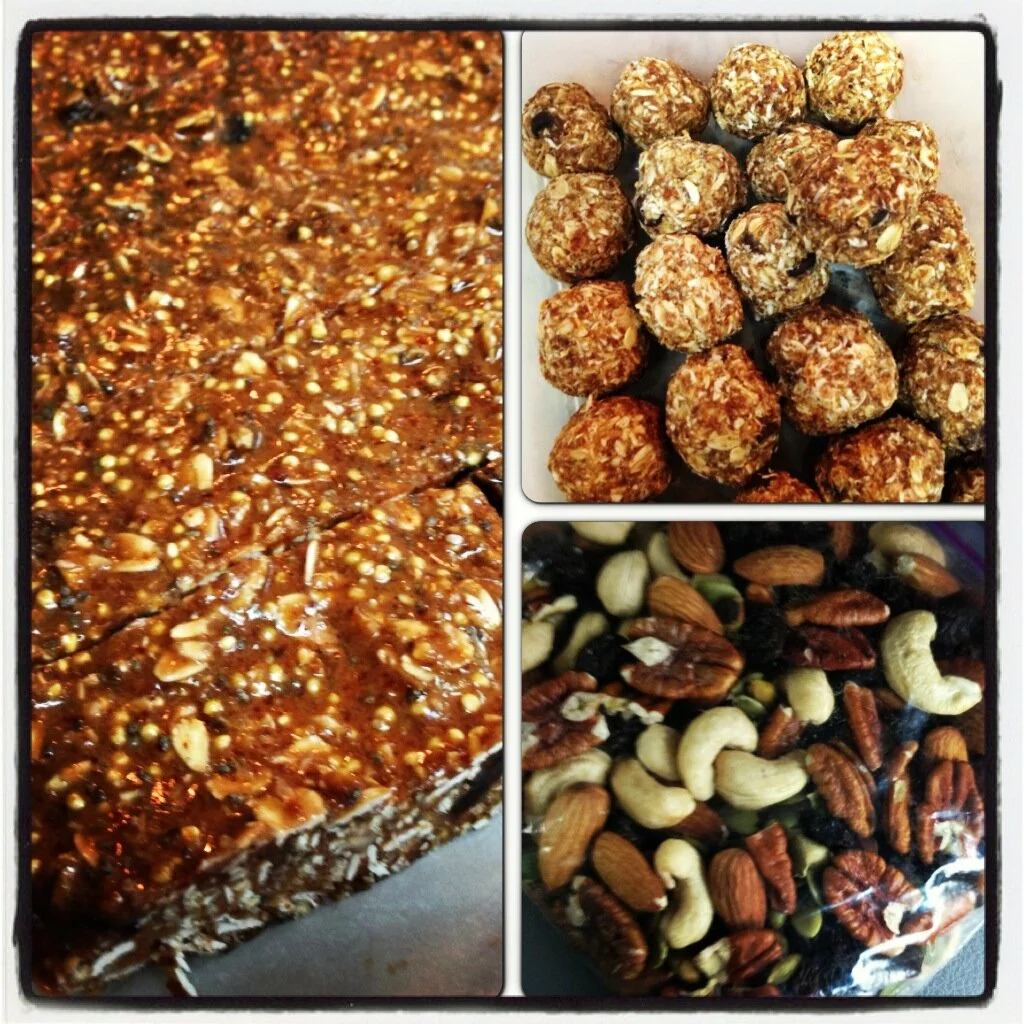 As most of you know, we travel A LOT. Dustin works a job that requires being on the road quite a bit, and I am blessed to be able to go with him as often as I can. Because of this, I spend a lot of time prepping healthy food for the road. I wrote about my top tips for healthy traveling here.
You may have already noticed, but I LOVE snacks. Seriously, I have no idea how some of you can go 4-6 hours in between meals without eating. Usually about every three hours, my stomach feels empty and my energy starts to lack. I attribute healthy snacks to making my day go round. From a mid morning pick-me-up to feeling satisfied and not overeating at dinner, snacks power me through my day. My brother doesn't call me the snack queen for no reason!
But because I love snacks so much, it's easy to let them get out of hand. A snack can turn into a meal pretty quickly, if ya know what I mean.
However, a snack is just that – a snack and not a meal. A good snack will:
help regulate your blood sugar
feed your appetite
provide you energy to surge through your day
On the other hand, a bad snack will do the opposite. It will:
spike and then drop your blood sugar
leave you craving more
zap your energy
A good snack is well rounded, providing carbohydrates, fiber, protein, and healthy fat and is low in sodium and added sugar.
Snacking can even aid in weight loss if you're choosing the right snacks and the right portion sizes that is. A good snack will tie you over until the next meal, causing you not to overeat and get that uncomfortable overstuffed feeling.
As promised, here are 3 of my favorite healthy snack recipes shared in the pictures above, that are not only delicious but easy to travel with too! I like to make a large batch of these before we hit the road and then snack on them throughout the week!
DIY Trail Mix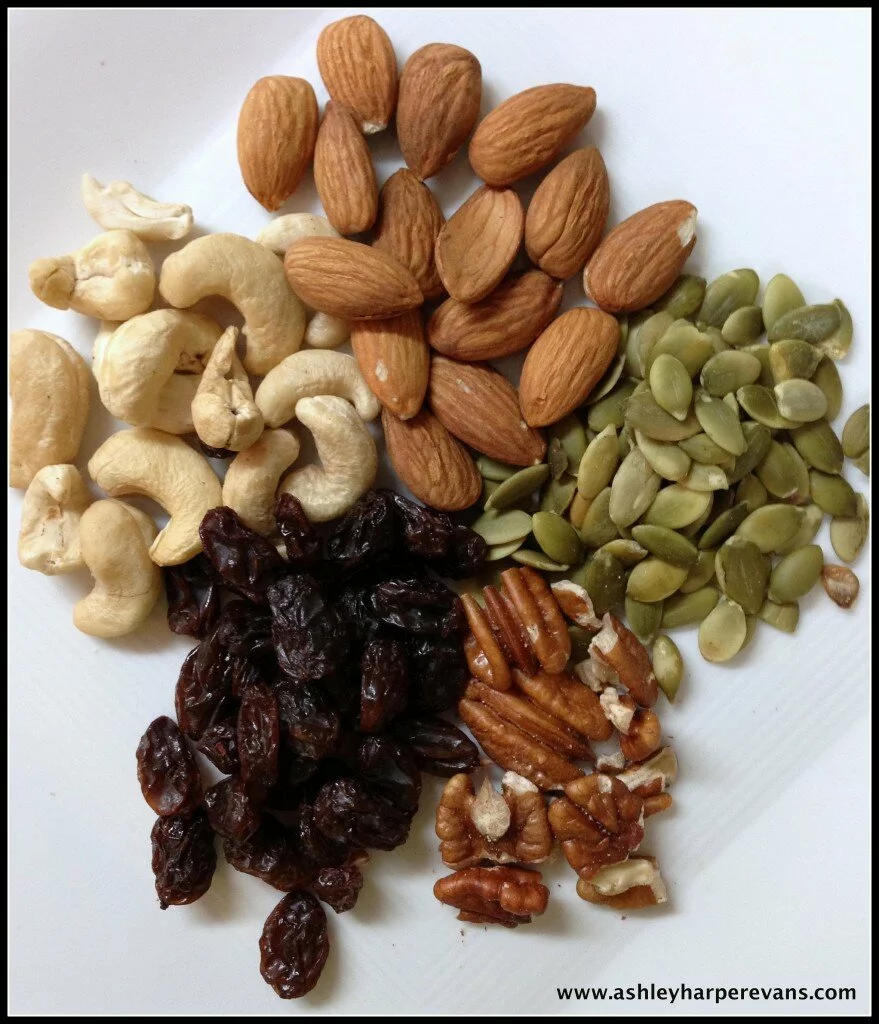 Ingredients
 1/4 cup each: raw cashews, raw almonds, raw walnuts or pecans, raw pumpkin seeds
1/2 cup raisins (or dried cherries, dried blueberries, craisins, etc. )
Directions
Place all ingredients into a large ziplock bag, toss to evenly mix, throw in your bag and enjoy!
—
No Bake Protein Bars
Makes ~14 bars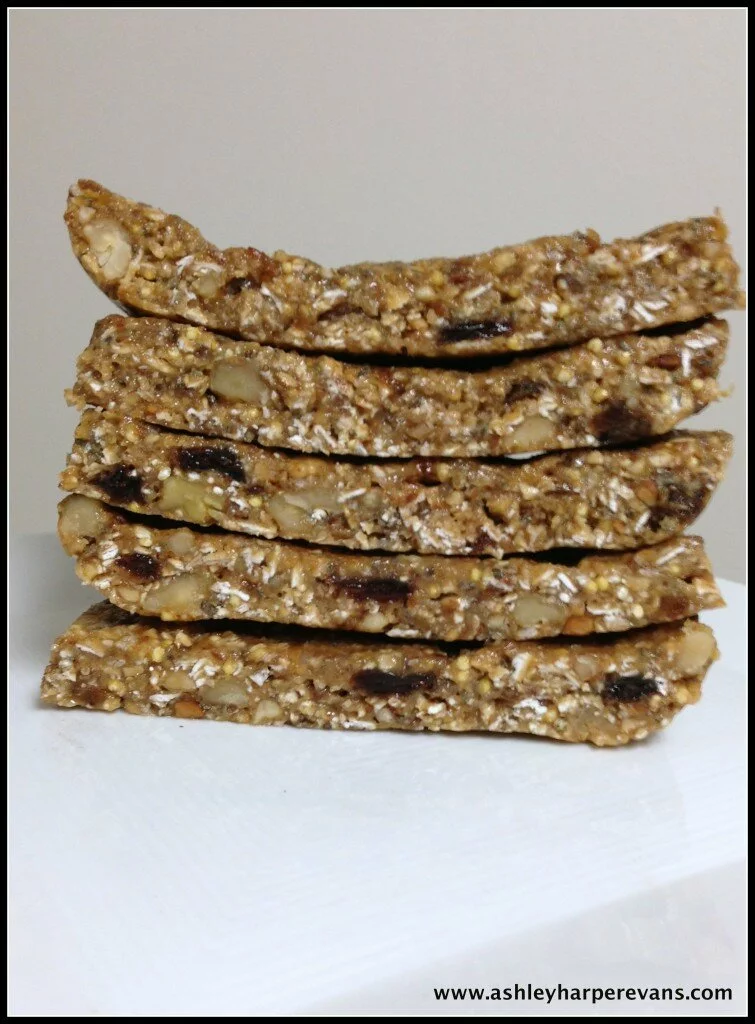 Ingredients
6 scoops natural protein powder (I use a plant based protein powder but a natural whey would work too)
3 cups quick cooking oats (or old fashioned processed in a blender or food processor to break down the oats just slightly)
1/4 cup dry millet
1/4 cup flax meal
1/4 cup chia seeds
1/2 cup raisins
1/2 cup dates, finely chopped (I stuck them in my food processor to get them chopped as small as possible)
1/2 cup chopped walnuts
1 cup natural chunky peanut or almond butter
1 cup water
1 tbsp pure maple syrup
Directions
Line a large baking dish with parchment paper.
Add all ingredients together in a large bowl. With clean hands, mix everything together until evenly combined.
Place the mixture into the baking dish and press until the mixture flatly covers the entire dish.
Place the dish into the freezer for 30 minutes and once they have hardened take them out and cut them into whatever size protein bar you wish.
Place the bars back in the freezer until they are completely set. At this point, I like to wrap mine in parchement paper and place them in individual snack size bags for easy transport and quick access.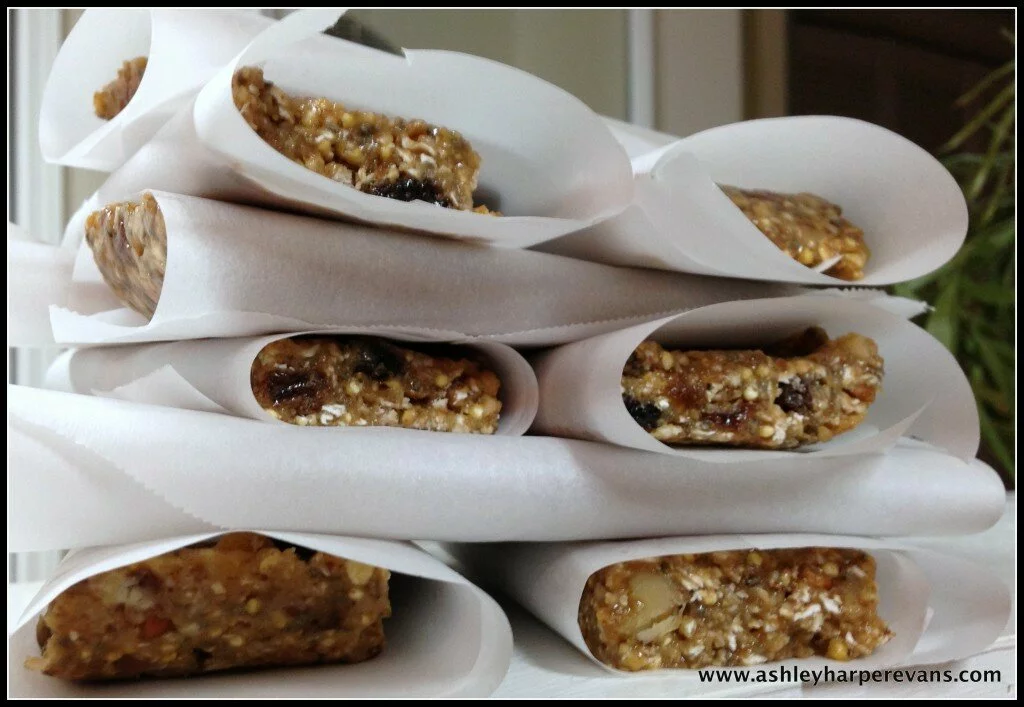 —
Energy Bites
Recipe adapted from Ali @ Gimme Some Oven
Makes ~ 20-25 bites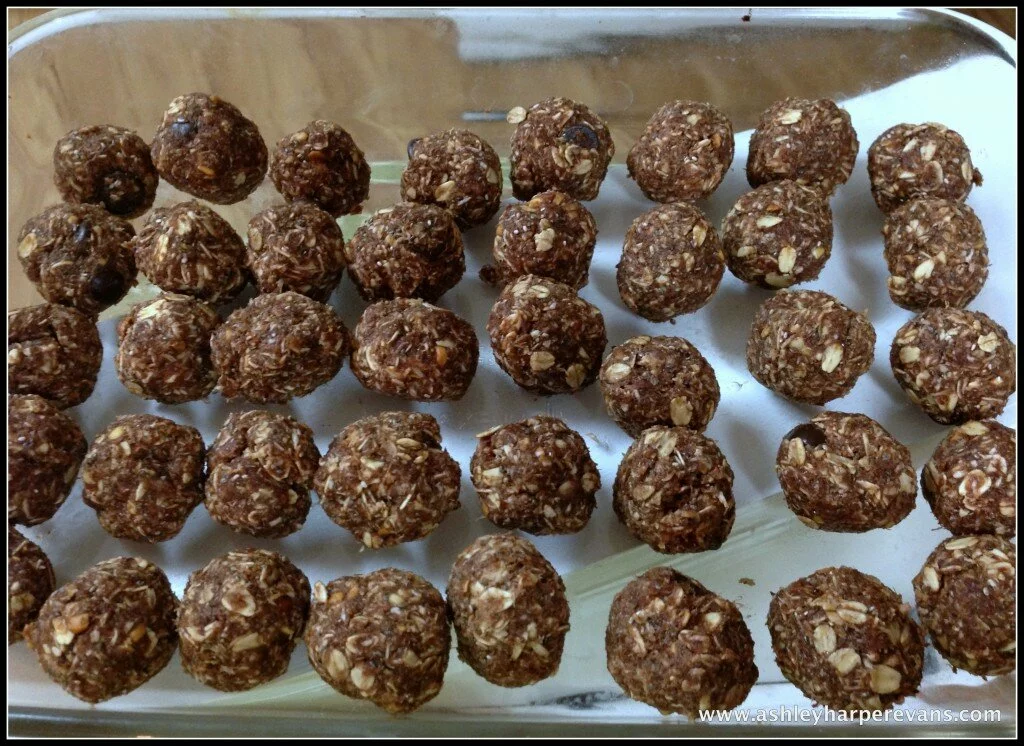 Ingredients
1 cup old-fashioned oats
2/3 cup toasted coconut flakes
1/4 cup flax meal
1 tbsp chia seeds
1 tsp cinnamon
1/2 cup almond butter (or natural peanut butter)
1/4 cup mini dark chocolate chips
1/4 cup pure maple syrup (or honey)
1 tsp pure vanilla extract
Directions
Place the oats, coconut flakes, flax meal, chia seeds, cinnamon and half of the chocolate chips in a large bowl and stir to mix evenly.
Place in almond/peanut butter and the other half of the chocolate chips in a microwave safe bowl and microwave for ~30 seconds-one minute, stirring frequently and watching closely to prevent burning.
Once the chocolate mixture has melted pour it, the maple syrup and the vanilla over the dry ingredients.
Cover the mixture and place in in the refrigerator for 15 minutes.
Remove from the fridge and roll into one inch balls. Place in an airtight container, place back in the fridge and enjoy throughout the week!
Note: I let mine sit in the fridge for a little too long before rolling them into balls, so I had to add a few tablespoons of water to add the moisture back before rolling them into balls.
—
Are you a snacker like me? What's your favorite snack!? If you've shared it on your blog, leave a link so that all snack lovers alike can check it out!
Have a great afternoon!
Good health!