Hi friends! Happy April! Can you believe month four is already here?! Per usual, this year is really flying by. Today I want to share with you a few of my favorite foodie things that I am really loving right now…
TJ's Coffee a' Cocoa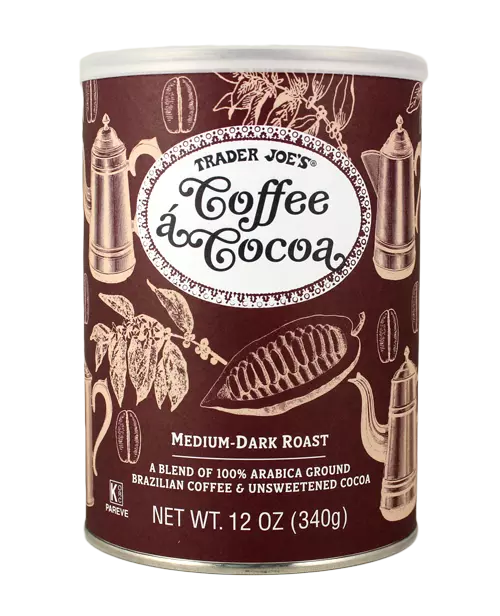 It is seriously delicious! I do wish it was organic simply because of the fact that coffee beans can be heavily sprayed in the growing process, but none the less, it is delicious! I usually set the timer on our coffee maker to start brewing about 15 minutes before I have to get up so that getting out of bed doesn't have to be so hard because this yummy coffee/chocolate scent is lingering through the house.
Pure Bliss Organics Naughty But Nice Bites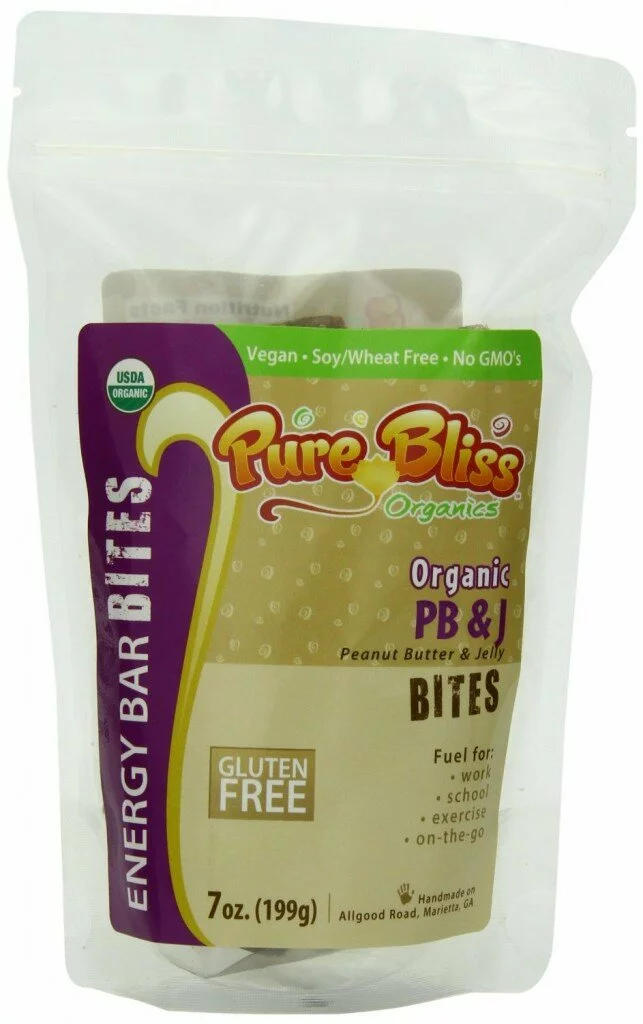 My brother turned me on to this Marietta, Georgia based company and they have become a weekly treat in our house.  The company "insists on slow food, made by people," which is something that I can really get behind. This product comes in bars and bites and all sorts of flavors including my favorites PB & J and Chocolate Peanut Butter. Yum!
UliMana Expresso Truffles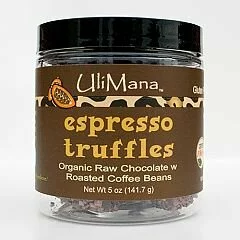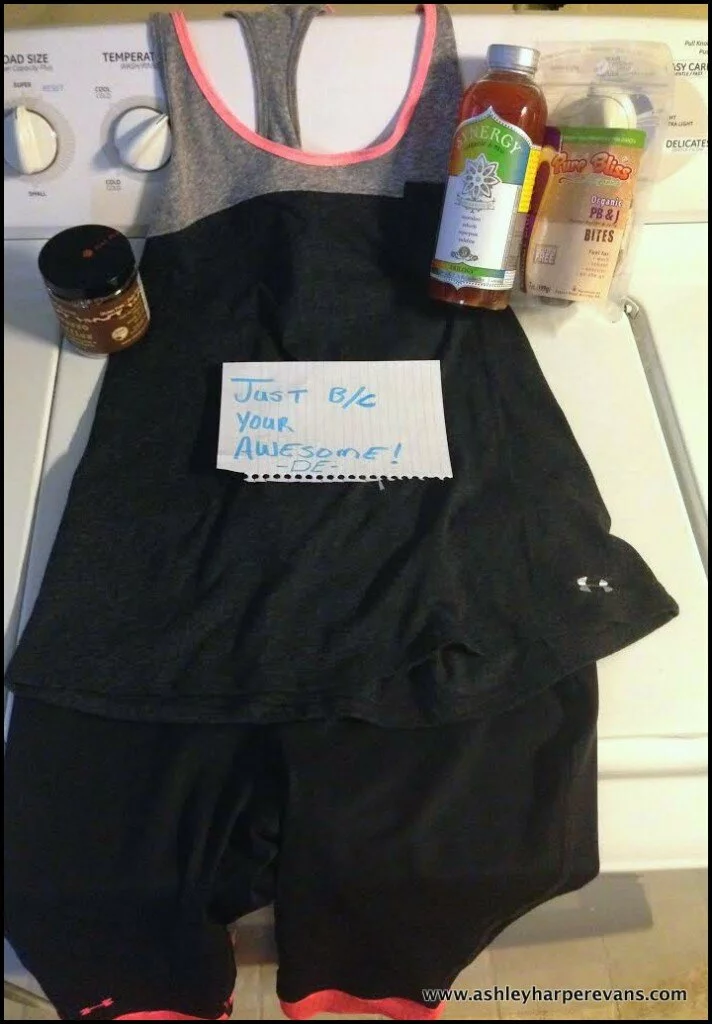 Dustin and I enjoyed these when I traveled with him last year frequently but I actually forgot them since not being on the road. Yesterday he came home with a "just because" gift for me (he's the awesome one! keep in mind my friends, yesterday was opening day for baseball season and you all know what that means!) and it included a whole jar of them! They are almost raw dark cocoa truffles made with roasted espresso beans covered with cacao nibs. Doesn't get much better than that!
TJ's Dark Chocolate Lover's Chocolate Bar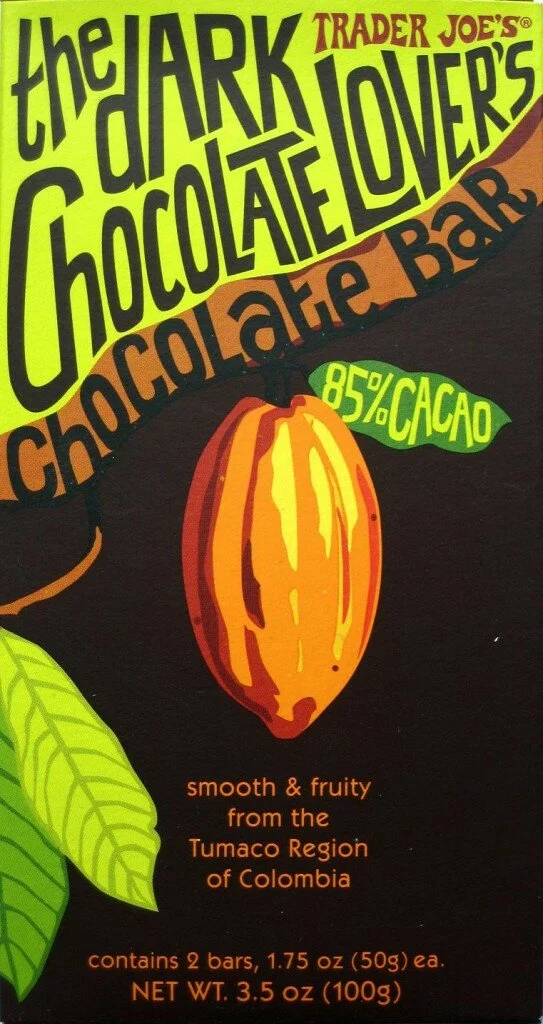 So many treats so little time. Clearly I'm on a chocolate kick! This 85% cocoa includes vanilla in it's ingredient list which is what makes it better than other dark chocolate bars that I have tried.
Food for Life Brown Rice Tortillas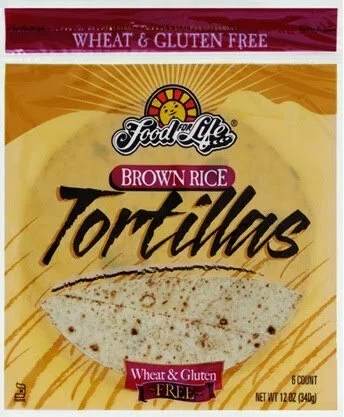 When it comes to gluten-free products, these wraps really set the bar! They are light, have a short ingredient list and hold up well. If you choose to or have to eat a gluten-free diet and miss things like wraps, burritos, quesadillas, etc. give these guys a try!
TJ's Spiral Wines Red Blend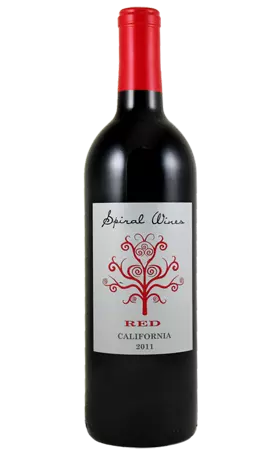 It probably pretty obvious that I'm a wino. I love a good bottle of red wine. Although Meiomi Pinot Noir is my favorite, when it comes to budgeting, I save Meiomi for special occasions (taken lightly ;-)!). TJ's bottle of Spiral Wines Red Blend is an economical pour that actually tastes good. It is light and pairs well with just about anything.
—
And that's a wrap! Anything you're loving right now?
Have a great first day of April! Don't be fooled by the jokesters!
Good health!