"You'll like it, it's coconut!" has been an ongoing phrase used in my family's household for years.  Although my brother (not sure of his status now) once claimed that he didn't like coconut, my mom still always wanted him to try all things coconut, insisting that he would like it (joking obviously).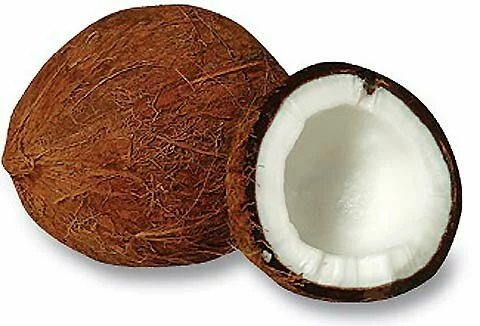 Coconut too, is a food that yet again causes controversy in the nutrition world.  I've always been a coconut fan, with its saturated fat (more on that in a minute) and all.  The research is very confusing and inconclusive.
Coconut is now recognized as " the healthiest oil on earth," according to some doctors, including Bruce Fife, N.D.
Some research shows that coconut oil may even help fight Alzheimer's Disease. Check out this video for more on that (thanks to my soon-to-be sister-in-law for sending that my way); it's quite fascinating.
After watching the above video and again doing a little of my own research, I decided I needed to add this oil into my daily regimen.  Days after ordering it (order yours here, using my referral link), I even had someone comment on the blog that the use of coconut oil helped clear up her face… which was just what I wanted to hear (after the troubles that I have been having):-)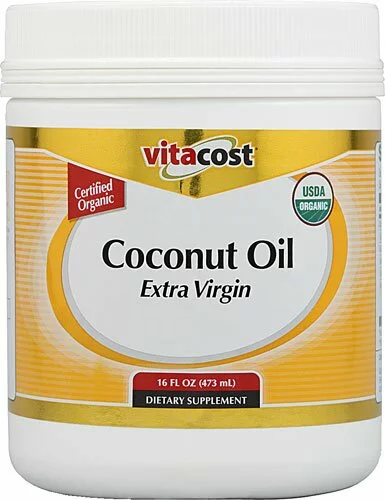 So why does coconut get a bad wrap anyways? Because it contains saturated fat: usually, the white fat found only in animal protein (that clogs the arteries, raising our cholesterol, leading to heart disease).  According to some research, the saturated fat found in coconut differs greatly from the saturated fat found in animal protein. While the fat found in animal protein is usually long-chain, the fat that is found in coconut is medium-chain, causing our bodies to metabolize them differently. Medium-chain fatty acids do not negatively affect our cholesterol.  Interesting, huh?
Last night for dinner, I was able to use my coconut oil to make a delicious meal that even Dustin said, this is a "Deb Meal," referring to the amazing cook that my mom is. That's a huge compliment, considering he went on to say, "She is pretty much a professional chef." While my cooking is no where close to hers, if one out of every one of my fifty meals is compared to hers, I'll take it.
For my birthday this past May, as I mentioned, Dustin and I went to a Thai restaurant in Savannah and had a delicious meal…
…that means one thing, Dustin wants me to replicate that meal at home. So last night, we did.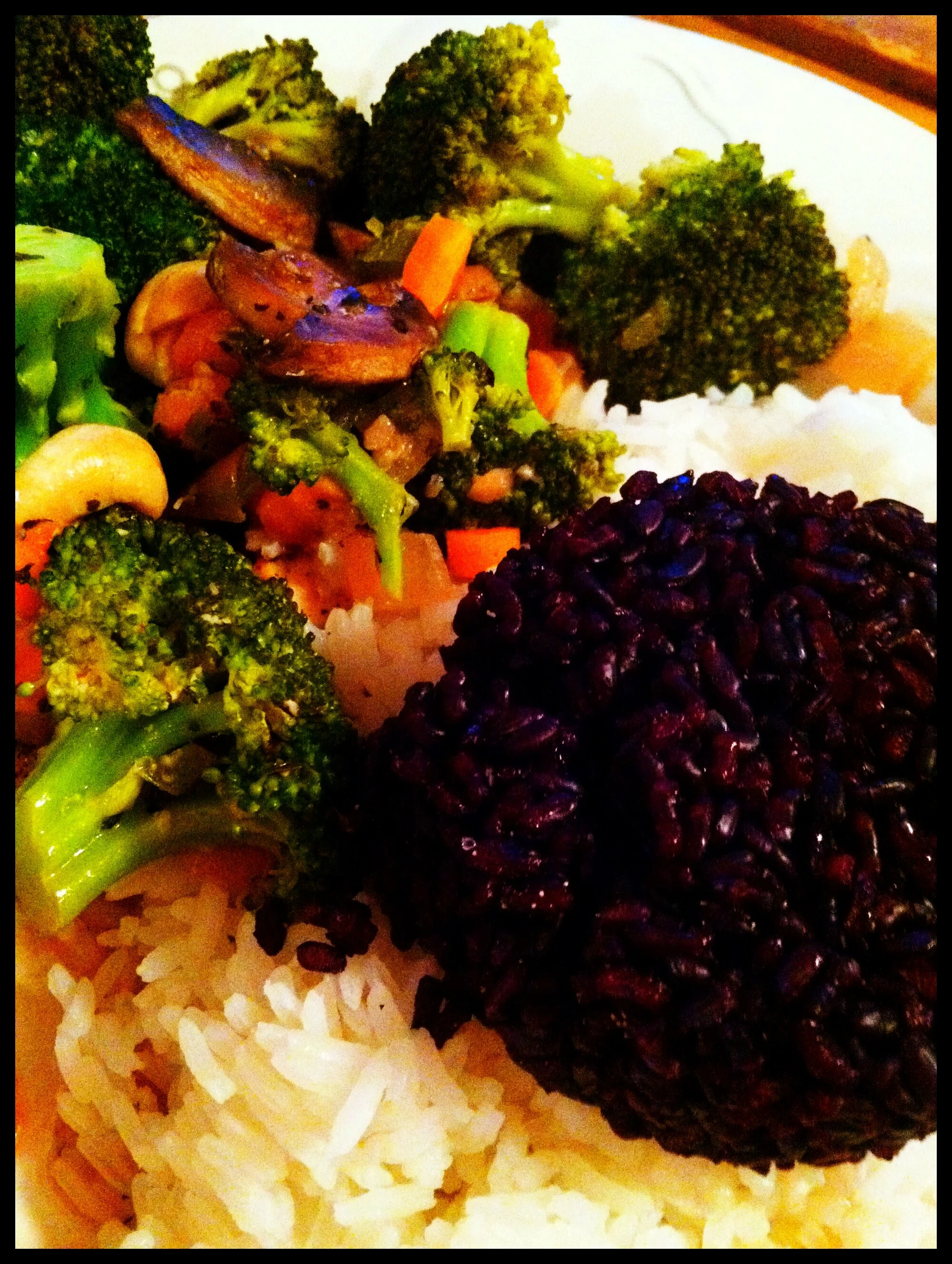 I found a similar recipe at About.com but then tweaked it according to the goals of our meal. Here is what we ended up doing. You should try it too!
Thai Stir-fried Vegetables with Garlic, Ginger, and Lime
(I also sautéed Dustin some chicken to go along with this dish.)
Ingredients
Stir-fry ingredients
2 tbsp coconut oil
1/4 c finely chopped purple onion
6 cloves garlic, minced
1 finely chopped jalapeno
1 thumb-size piece ginger
1 medium-sized carrot, sliced
1 cup white mushrooms, chopped (the recipe called for Shitake, probably would have been better but I didn't have any on hand)
1 head broccoli, cut into florets
1 red pepper, sliced into strips
2 tbsp dried basil or 1 handful fresh basil
1/2 c raw cashews
1 tbsp sesame seeds
Stir-fry sauce ingredients
2/3 c coconut milk (I used unsweetened, original Almond milk because I didn't have any coconut milk on hand, although I think the coconut milk would make it even better)
2 tbsp Bragg's Liquid Aminos (recipe called for fish sauce, obvi, not going there; soy sauce or Tamari would work too)
3.5 tbsp fresh lime juice (about 1 whole lime)
1/8 tsp stevia powder (1 tbsp agave would work too)
Rice
1/2 c jasmine rice
1.5 c water
dash salt
1/2 c black rice
1.5 c water
dash salt
Directions
Heat two different pots of 1.5 c of water + salt for the two different types of rice.  Once boiling, add rice. Turn heat to low. Cooking the jasmine for 15 minutes and the black rice for 30 minutes.
Combine all 'stir-fry sauce' ingredients together in a bowl.  Stir well.
Heat wok or large pan over medium-high heat. Add coconut oil, swirl around. Add onion, garlic, ginger, and jalapeno.  Stir-fry for 1-2 minutes.  Add carrot and mushrooms.  Add 1/4 of the stir-fry sauce. Continue stir-frying for 2-3 minutes.
Add the broccoli and red pepper plus the remaining stir-fry sauce (the extra liquid will soak into the rice when combined).
Simmer for about 5 more minutes, until broccoli is at desired texture.
Remove from heat. Add basil, cashews, and sesame seeds.
Serve over half jasmine rice + half black rice.
I hope you enjoy this dish as much as we did! Have a great Wednesday!
Good health!