Good morning! I hope your day is off to a great start. My day started with some oats and a Pineapple Blueberry Green Smoothie. Pretty delicious if you ask me!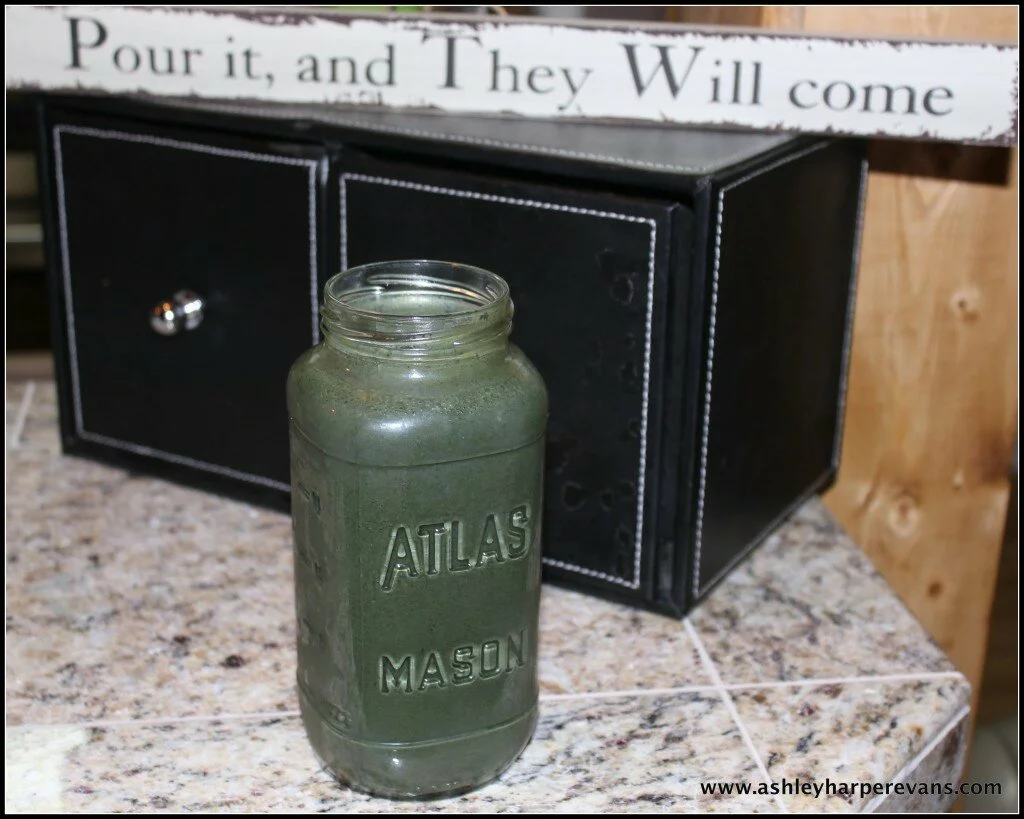 Speaking of green, today is going to be a rather green post too!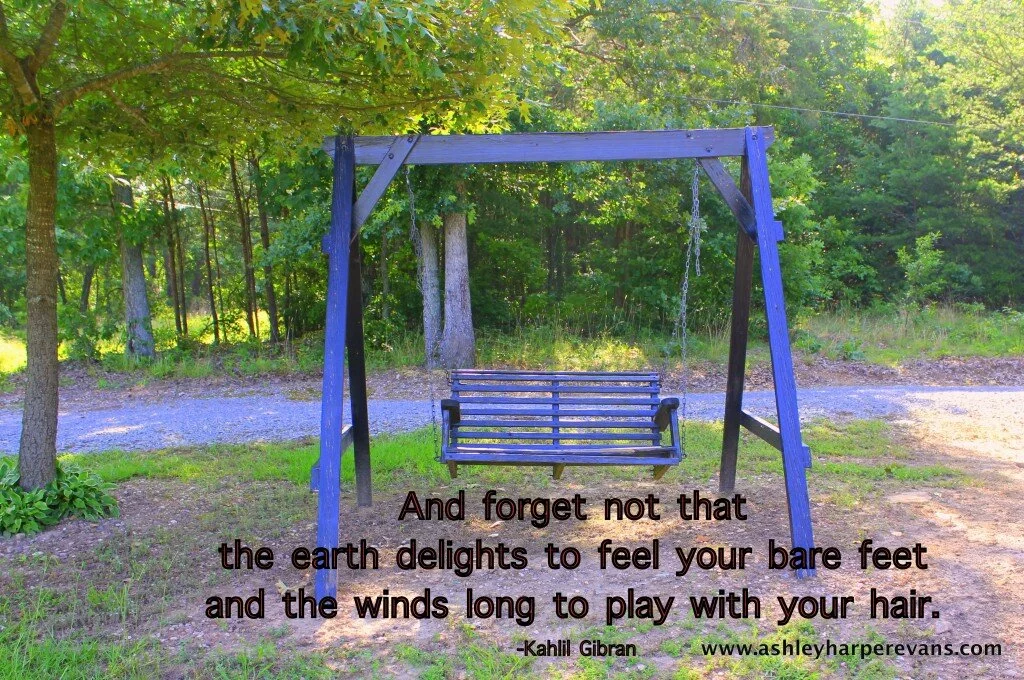 A few days ago I was reading an article sent to my inbox and one of the bullet points really caught my eye. The article was titled "10 Things I wish Every American Knew About Health" written by Dr. Lawrence Rosen. Naturally, this title caught my eye quickly and even more so, number 5. It read,
5. Time spent in nature is not a luxury, it's a medical necessity. 

Very few interventions have as great a power to heal the mind and body. So I frequently prescribe nature. It's proven to positively affect mood, focus, energy level and stress response with no risk of severe adverse effects. Sign me up! While more Americans than ever live in urban areas, we still have access to green spaces. Go visit your local park or nature center to experience what author Richard Louv calls the "transformative power of the natural world." While you're at it, don't let our schools continue to eliminate free outdoor playtime. Too many are replacing recess with more time sitting at desks, and our kids are suffering from an epidemic of NDD – Nature Deficit Disorder. Stop the madness.
Prescribe nature? My kind of doctor. But if you were to go to the doctor and he looked at you and said, "Well, today, I think what will help you most is nature. Just go outside daily and then check back in about a month. Any questions? See you later."
What? No perscription medications? No ointments? You're not even going to tell me I need to lose weight? None of that? Just nature?
I'm no doctor but I definitely agree with him and really support his thought process.  As Americans, we definitely undervalue the power of the earth we are given. We would never think that simply spending time outdoors could improve our health. We tend to forget that just as we give to the earth, it too, gives back, good or bad. Think about some of the most peaceful or happiest days of your life. I would be willing to bet that for most of you, they were days spent outside. Think about your childhood memories. Most of your favorite ones probably start like this, "I remember, we were playing outside and…"
Today, I want to encourage you to get outside. Go for a walk, plant a garden, have a picnic, go for a hike, sit outside. Any way that you can, breath the clean air, soak in the green and enjoy the peace. There is simply nothing like it.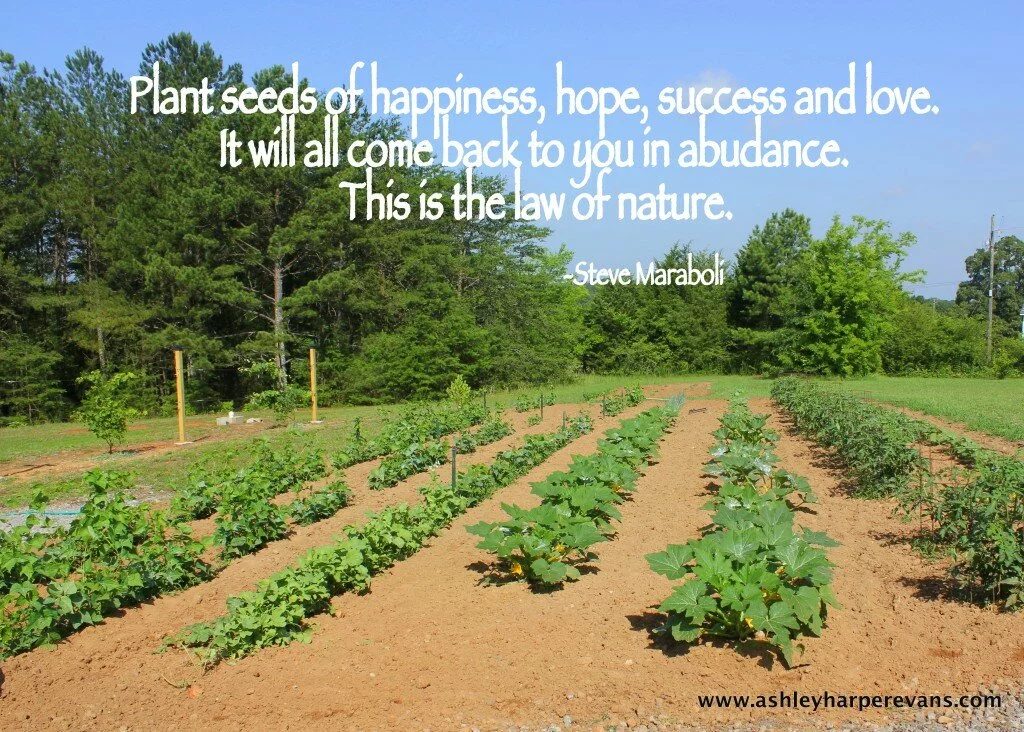 These photos are taken of my father-in-laws garden. This is the way he chooses to enjoy nature and I can't blame him a bit. It's not only beautiful but quite and giving too.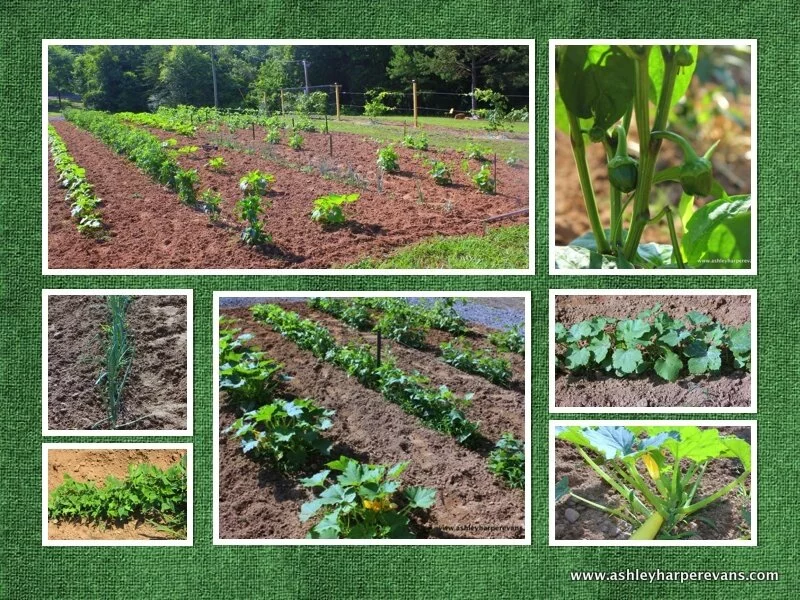 All sorts of deliciousness in there: okra, tomatoes, squash, beans, onions, watermelon, cantaloupe and more!
Dustin and I have dreams of one day opening up a wine vineyard up here and his dad already started on the grape trellis' too!
Oh what a lovely life it is! Time for a little outdoor yoga for me! What about you? Do you enjoy nature enough or could you try to get outside more?
I hope you have a great day!
Good health!