Good morning and happy Memorial Day weekend from South Carolina! I hope the weather is beautiful wherever you may be spending your holiday weekend.
Today's post is a sure-fire foodie post. Yesterday, I spent the afternoon with my brother and sister-in-law, cooking up some good food and sharing great company.
After a long walk through their cute little town, nothing hit home better than a delicious wine spritzer to cool us off.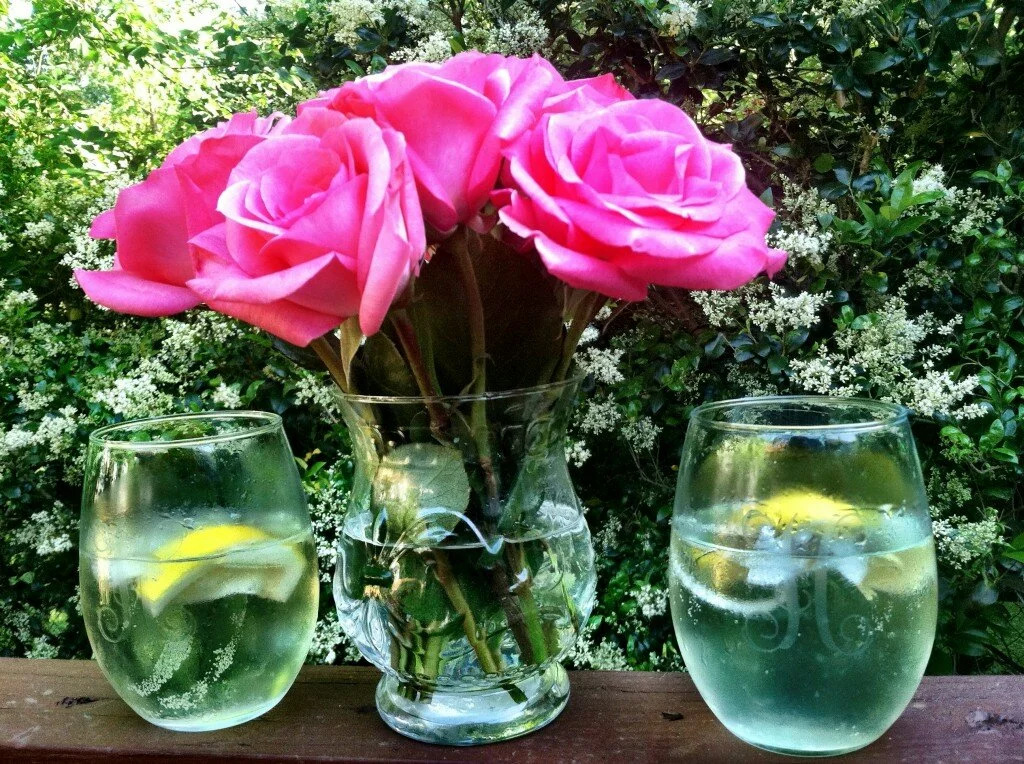 In went white wine (savagnin blanc), lime sparkling water and a squeeze of lemon. Light and refreshing.
I absolutely love cooking with others in the kitchen, sharing tips, trading recipes, and learning new tasty creations. That's exactly how the evening went! It's always more fun when everyone's involved.
And even more fun when a mid-cooking workout breaks out. Pull-ups, push-ups, planks, and even downward dogs.
The menu was a smorgasbord of all of our favorite things: Garlic Balsamic Brussels & Onions , Sweet Potato Fries, Grilled Cilantro Corn, Quinoa and Grilled Chicken Tenderloins for the fellas. The sweet potato fries would be a great addition to any Memorial Day BBQ Menu. I've shared the recipe below in case you're looking for something to please all crowds.
While we were making messes in the kitchen, the brother spent the afternoon ensuring that their boat was holiday ready, as we plan on spending tomorrow out on the water, soaking up some rays. I am so excited summer is officially here!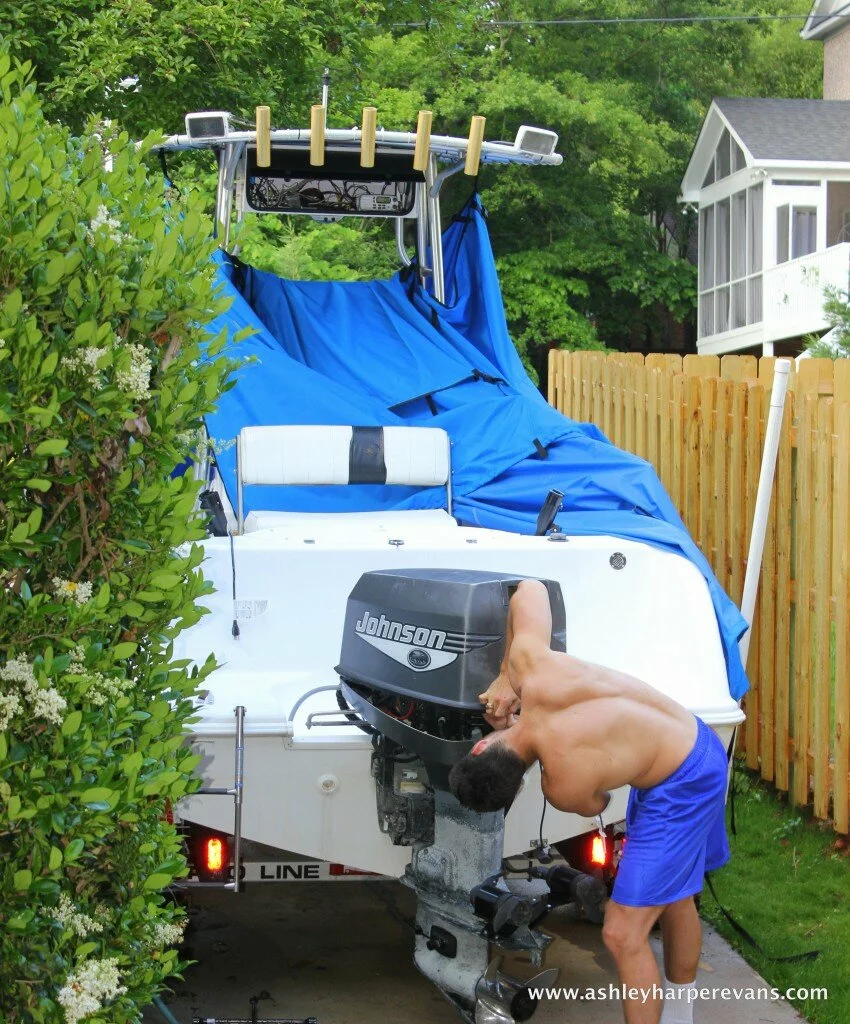 Looks like we're good to go!
A fun and delicious dinner for all.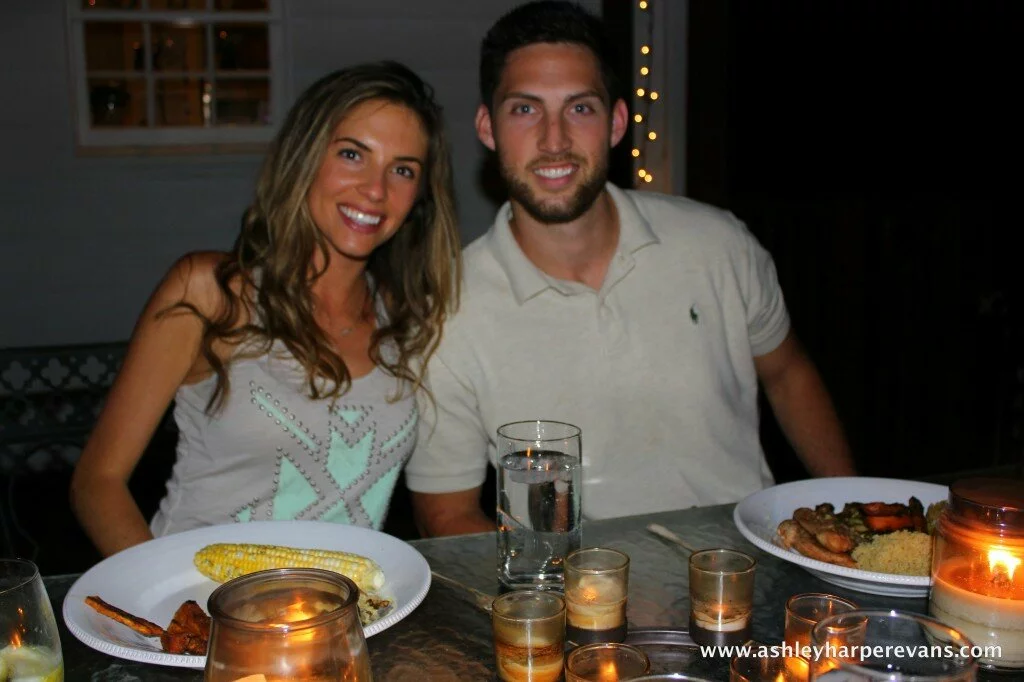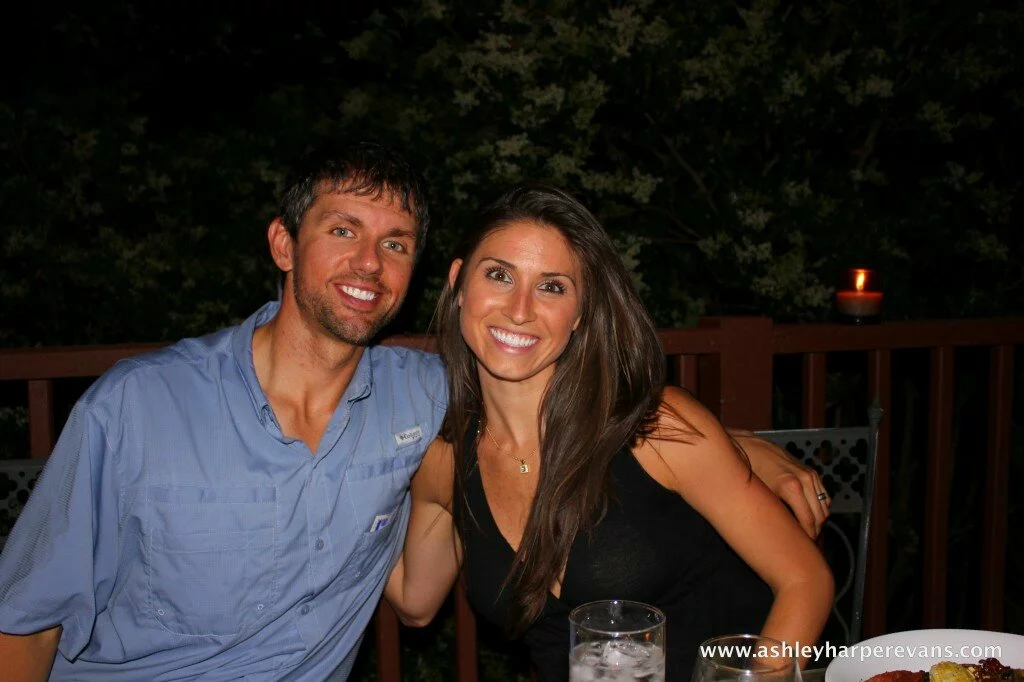 Memorial Day Sweet Potato Fries
3 Sweet Potatoes
3 tbsp coconut oil
1 tsp paprika
1 tsp garlic powder
dash salt
pepper to taste
Preheat oven to 400. Cut sweet potatoes into wedges. Place all ingredients into a ziplock bag. Toss until evenly coated. Place on a baking sheet and cook for ~30 minutes or until crispy.
I hope you  have a great holiday weekend! Do you have any plans? We're off to the gym, possibly an afternoon hike with my sis-in-law and then dinner once the guys can join in!
Good health!