Hi friends!! Happy, happy Monday! First off, if you are in GA, holy moly at this weather! Why can't it say like this all the time?! I asked my mom where the weather stays like this all the time and she said San Diego and Bermuda so if you hear me start talking about another move, that's where I'm going!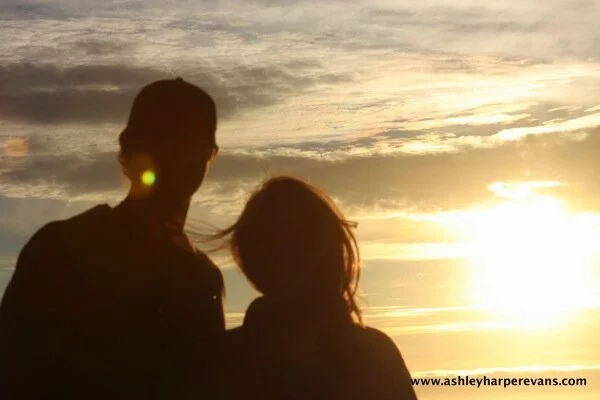 After an over scheduled week, I was more than happy to leave the office on Friday. I enjoyed dinner with my sister and then brought it back home for a little bit of reading and relaxing on Friday night.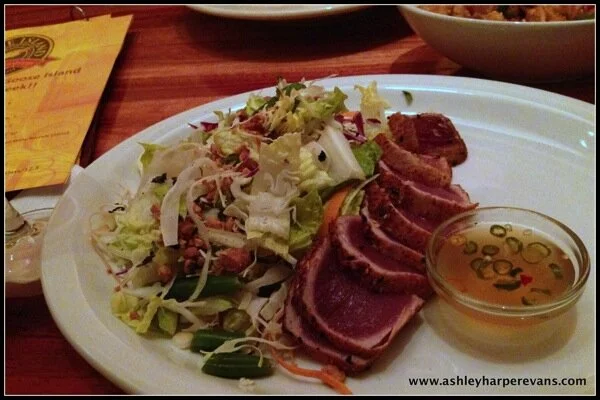 Ahi Tuna Salad with a Spicy Jalapeño dressing
The hub made it home late Friday night and had to be out the door early Saturday morning, so I started my day pretty early to help him get on the road. After he left, I did a lot of overdue computer work, played outside with the pups, cleaned (both the house and the pups!) and then headed to the dance studio for another awesome technique class. Saturday afternoon was filled with more errand running and then I finally got to get outside myself and enjoy a little happy hour picnic while waiting for the hub to return home.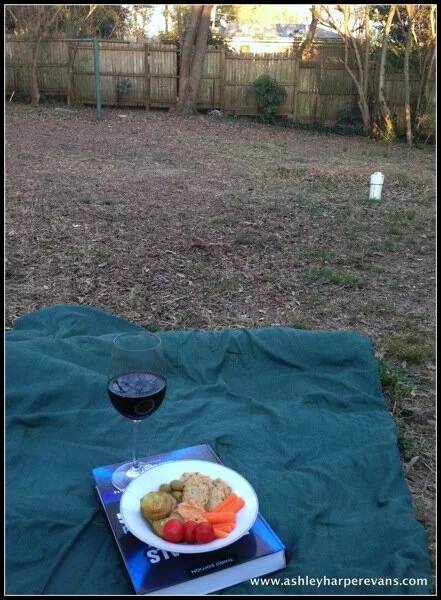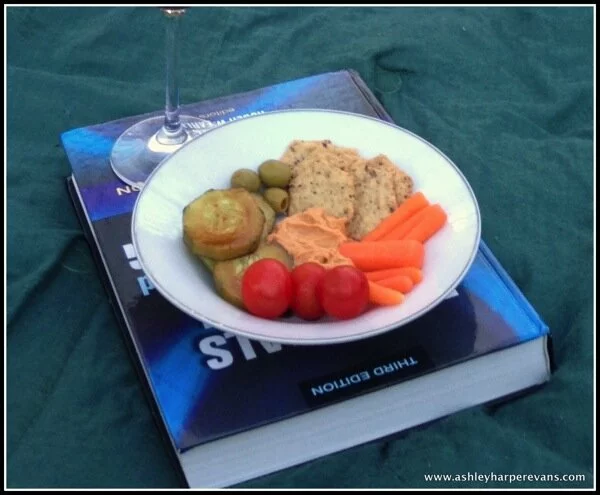 Marinated cukes, olives, whole grain crackers, carrots, cherry tomatoes and roasted red pepper hummus
When he made it home, he had one question…
"Can we make some banana soft serve? 
Who would ever turn down banana soft serve? Not this girl!
So we did just that to the millionth degree! The hub came up with this recipe/concoction and it turned out to be one that you DON'T want to pass on!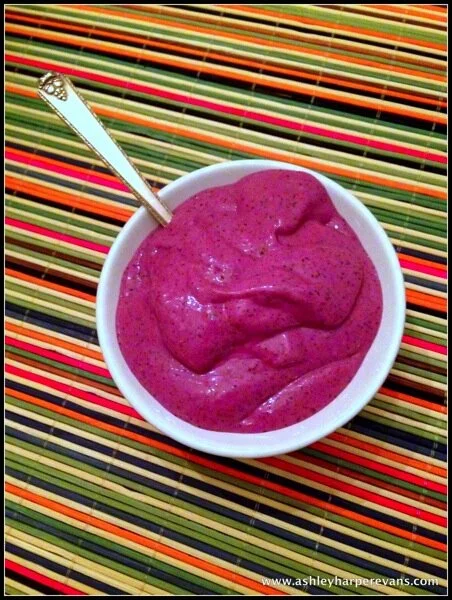 Chunky Monkey Banana Soft Serve
Ingredients
1.5 frozen bananas
1/4 cup frozen blueberries
1/4 cup frozen strawberries
2 tbsp raw, unsalted cashews
1 tbsp hemp seeds
2 tbsp plain Greek yogurt
2 tbsp cacao nibs
Directions
Toss all of the ingredients (minus the cacao nibs) into a high speed blender and blend until almost smooth. Add in the cacao nibs and blend for a few seconds longer. Serve and enjoy!
After trying a tasty treat like that, ice cream will be a thing of the past!
We started Sunday with a run with the pups and then Dustin headed out the door for another baseball game while the pups and I visited with his parents. Last night was full of food prep and planning for a busy week ahead, including this yummy lentil loaf that I can't wait to enjoy today!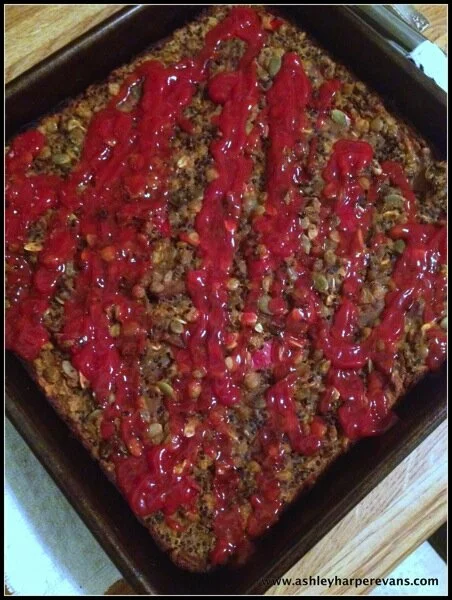 Did you have a good weekend? Any tasty treats?
How is it already Monday night?! Hello Tuesday!
Good health!