Hi friends! Happy, happy Friday! What a busy week it has been! I'm feeling lots of good energy and really running with it this week! The husband has been in town for most of the week, so we have been able to pick back up on our morning gym dates which has been really nice. Our jobs require us to work very conflicting schedules (me during the day, him during the evenings), so I really value any time that we do get to spend together throughout the week. We mixed things up slightly with back on Monday, chest on Tuesday but resumed with the usual legs on Wednesday.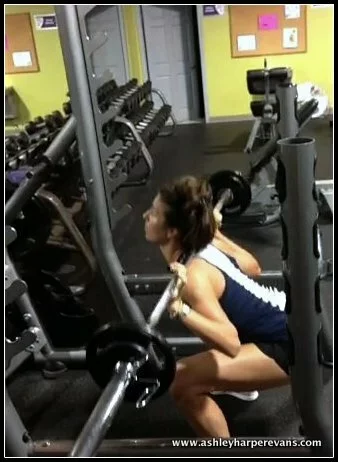 He always pushes me to my max when lifting weights – I feel like it is these workouts that I notice changes in body definition and tone. Although I still love my cardio, I know that it is these hard weight workouts that really help me see the positive changes in my body.  But, don't worry my friends, I was able to squeeze a little bit of longer cardio in too! Last night I enjoyed a 3.5-4 mile run outside with the pups since the weather was so nice and then did a short shoulder workout at home.
And then arms today, per usual…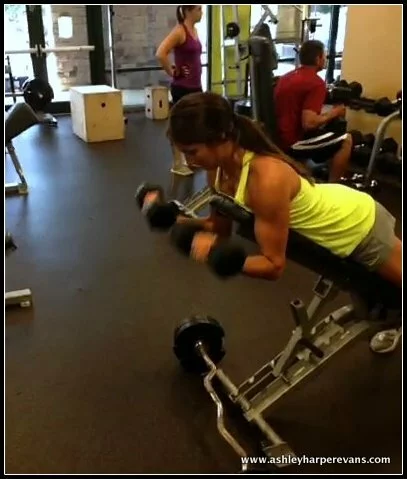 Another reason this week has been so great is because of my Tuesday night fun. I attended my first hip hop class in quite a few years at Gotta Dance Atlanta. This studio offers everything from Zumba, ballet, yoga, jazz, a leaps and turns class and basic hip hop all the way up to advanced hip hop and professional classes.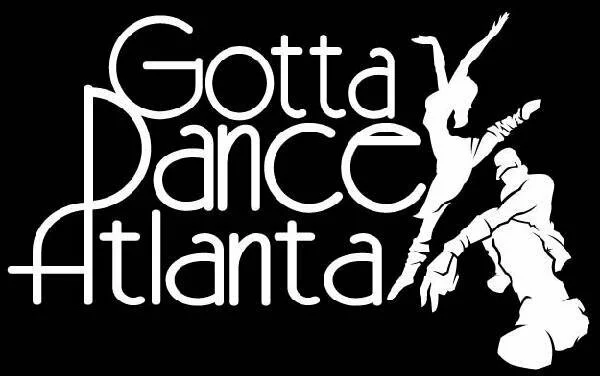 I arrived at the studio a little bit early to register for the class and was able to watch one of the advanced hip hop classes that was going on. As a dancer, this is the kind of dance that I could watch for hours on end. The body control, rhythm, and passion that these dancers have is pretty incredible. Although my white girl, ballet body will never be able to move like that, it's still fun to watch the guys and girls that can.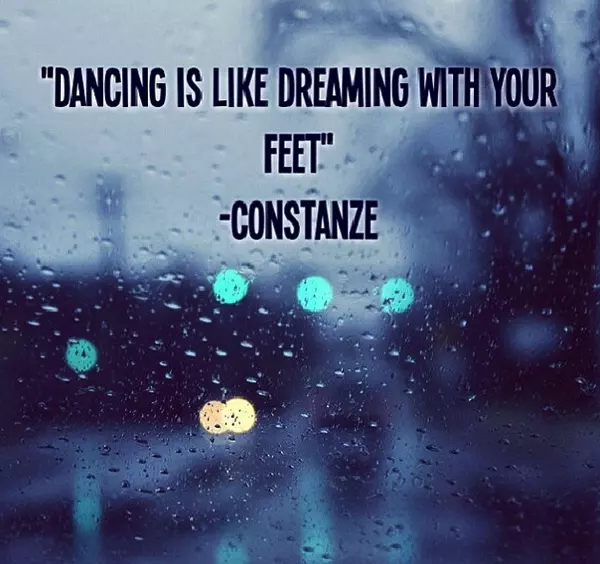 The class that I took was exactly what I needed; it was challenging yet still completely doable. I was a little bit nervous going in but am so happy that I ended up going. If any of you Atlanta girls have the urge to brush up on old skills, feel free to join me anytime!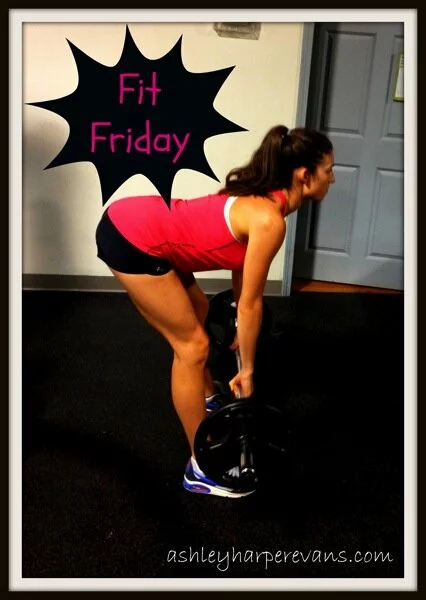 Anyway on this Fit Friday, I am linking up with Jill again to talk about another kind of fitness – activity outside of your regularly planned exercise regimen.
Talking to people about their health all day, every day, I hear the "I am just too busy to exercise" statement quite frequently. Although this statement is entirely untrue (there is no way that you are too busy every single day to squeeze in a little bit of exercise… maybe a poor time management skills none the less), I can understand that there ARE days that fitting in a workout just isn't possible.
I'm a realist. It happens to you. It happens to me. Just not everyday, right? Some days, it is absolutely impossible, or quite frankly, too exhausting to fit in some sort of physical activity; but most days, we should plan our days so that we can devote at least a little bit of time to our own health.
Despite that, regardless of how many times per week we exercise, we can all be more active throughout our day without stepping foot into a gym. I know you've heard it before, "Park a little bit further away from the entrance. Take the stairs, etc., etc., etc." But really… park further away and take the stairs! All movement counts! You don't have to be a gym buff to stay in shape; you just have to more your body MORE!
If you use your time wisely, physical activity can be incorporated into every single day – without wearing gym clothes, without breaking a sweat and without taking up very much time at all.
Now that I'm working a job that requires me to sit all day long, I have to be especially creative in finding ways to move my body outside of the gym. While an hour workout is great, research still suggests that the more you sit, the more unhealthy you might be!
So how do I combat this?
I actually do take the stairs instead of the elevator, both up and down 7 flights of stairs in the parking garage.

120 steps… I count them every time 😉

I park far away from the stairs in the parking garage so that I have to walk further to get to/from my car.

Not a bad view either!

I use 10 minutes of my lunch break to walk on the treadmill (or outside if it's pretty out) to get the blood flowing in my legs.

I might look slightly ridiculous in work clothes and tennis shoes but hey, you do what ya gotta do.

I hand deliver messages to coworkers instead of shooting them an email.

I take the long way around the building when hand delivering documents to coworkers.
My lovely little cubicle 
When I return home from work, I stay on my feet as much as possible instead of crashing on the couch.

And lastly, I drink a lot of water so that I am forced to get up frequently to go to the bathroom (true story).
What do you do to stay active throughout the day? I'd love to know!
Happy weekend friends!