Good morning friends! How are you today? I can't believe it's already Wednesday! Hump day! And that the rain has finally moved on out of here! Making the walk into work in the rain has been rather cumbersome for the past few days.
Anyway, today I'm asking you for a favor. I am asking you to give one of my favorite… foods… a second chance.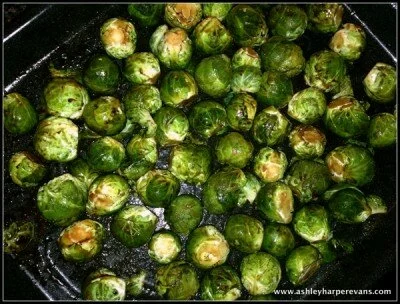 Brussels sprouts to be exact.
Now before I lose you, hear me out.
When I tell people that Brussels sprouts are my favorite food, I get one of two reactions:
"OMG! Me too!"
or…
"Tell me you're kidding, Ashley."
For those of you who can relate to the second response, please just give them one more chance – following the guidelines below that is!
I find that the majority of people that respond this way are a part of the Baby Boomer generation and their response always follows with this story:
"Growing up, my mom used to boil Brussels sprouts and then she would make us eat them. They were so disgusting and I have never liked them sense!"
Yes, I would agree with you too… boiled Brussels sprouts are probably pretty nasty – especially, for a non-veggie loving person unlike myself.
Today, I beg that if you can relate to this story at all, give them a second chance and try them a different way.
Brussels sprouts are one of the world's healthiest foods for many reasons.
They are in the family with broccoli, cabbage and cauliflower and are are low in calories (40 calories per four-sprout serving) and high in fiber, vitamin K, vitamin C, vitamin A and folate.
They have been shown to provide cholesterol- lowering benefits, DNA protection and cancer-protective substances.
Brussels are not a vegetable that you want to give up on just yet!
If you will, try the recipe below and if you stilllll don't like them, then okay, chow down on broccoli, cabbage and cauliflower instead; however, I am pretty confident that you will find a new love for them prepared a different way then the method that your mom or grandmother used decades ago!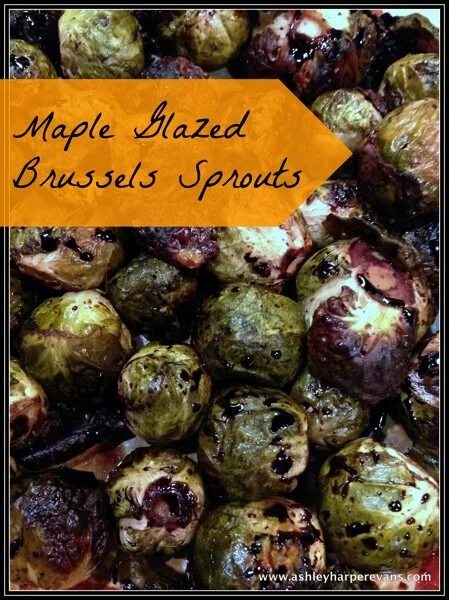 Maple Glazed Brussels Sprouts
Ingredients
2 pounds of fresh Brussels sprouts
1.5 tbsp melted coconut oil
1 tbsp pure maple syrup
1.5 tbsp aged balsamic vinegar
adobo seasoning to taste (or salt,  pepper and garlic powder to taste will work too)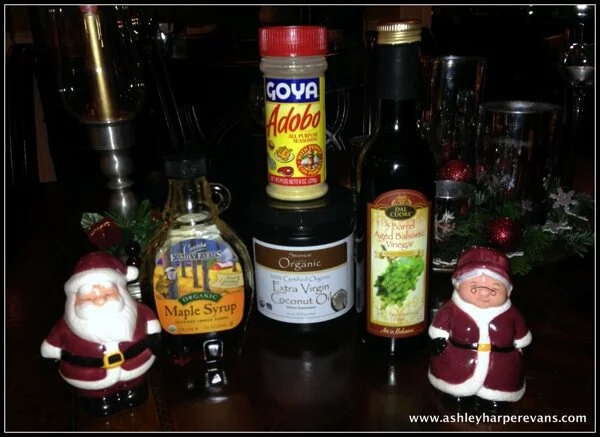 Directions
Preheat the oven to 400 degrees and spray a large oven safe dish with cooking spray.
Rinse and pat dry the Brussels spouts .
Chop off only the woody end base of each Brussels sprout (leaving them whole) and place them in the large dish.
Melt the coconut oil in the microwave for a few seconds until a pourable consistency is reached.
Pour the coconut oil, pure maple syrup and balsamic vinegar evenly over the sprouts. Toss them around to evenly coat.
Dust them with adobo seasoning and place them in the oven.
Roast the sprouts for 20 to 25 minutes or until slightly brown and crispy on the outside.
Serve them warm along side any meal and I can at least guarantee you will enjoy them far more than the boiled Brussels that still haunt you to this day! Hopefully, you will find a new love and appreciation to this disease-fighting powerhouse!
Which side of the fence are you on? Already a Brussels sprouts lover or do the sheer thought of them send you running for the hills? Hopefully, if you are the latter, today I have changed your mind!
Have a great day!
Good health!