Hi there friends! Happy Friday and happy Valentine's Day!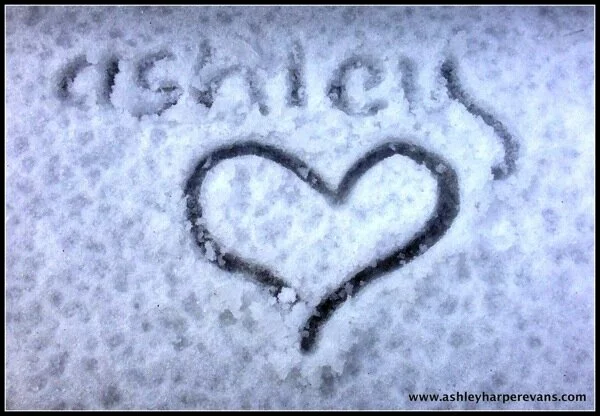 The snow has moved on out of here so I am headed into work today, but I certainly enjoyed the past few days with my hub and pups!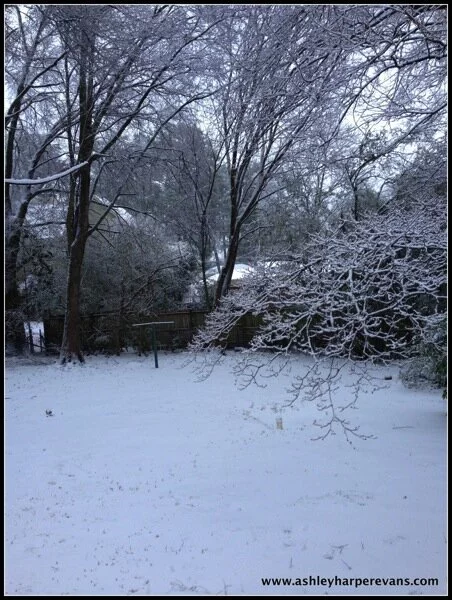 As I mentioned on Wednesday, we did a lot of cooking, relaxing, organizing and even squeezed in an at home workout yesterday! Since we couldn't make it into the gym, an at home workout was the perfect solution to get our hearts pumping followed by this pink recovery smoothie including unsweetened almond milk, vanilla protein powder, 1/2 frozen banana, 3/4 cup of mixed berries.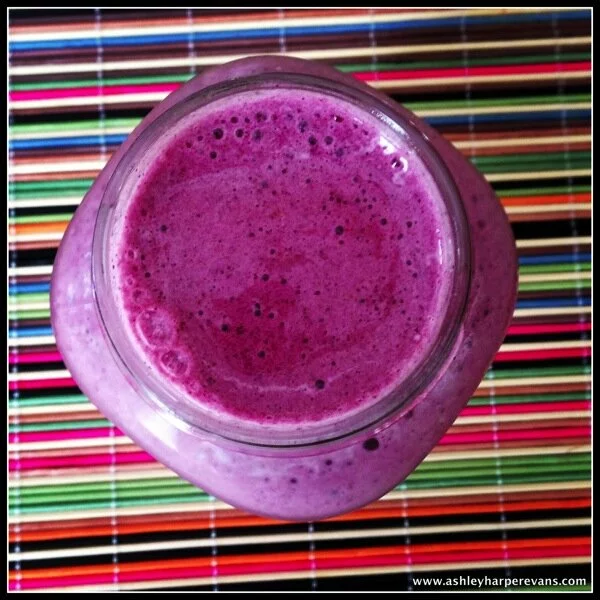 Speaking of hearts, today I am going to share with you a yummy Valentine's Snowball recipe, not only in honor of Valentine's Day but all of this snow as well! These little snowballs are a spin off of my energy balls and are the perfect afternoon snack, after dinner treat or mid-snowball fight energy boost… just be sure not to throw the wrong snowball! They are too delicious to be wasted!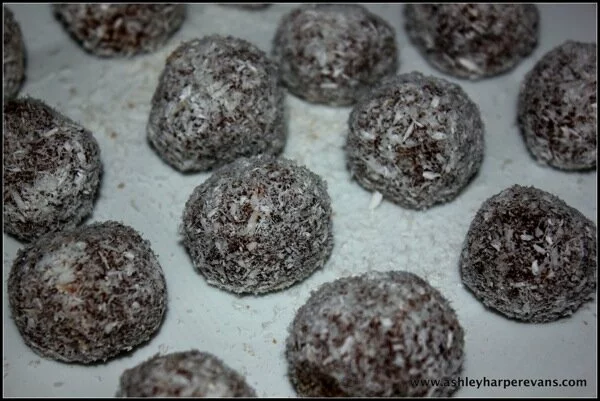 Valentine Snowballs
Recipe adapted from Oxygen Magazine
Ingredients
1 cups pitted dates
1/4 cup dried cherries
1/4 cup flaxseed meal
1/4 cup oats
1/4 cup cocoa powder
1/4 cup almond butter
1/2 tsp cinnamon
zest of 1 medium orange
juice from 1/2 medium orange
1/2 cup unsweetened shredded coconut
Directions
Soak dates and dried cherries in bowl, covered in water for ~30 minutes.
Remove from water and place in high speed blender/food processor with maple syrup, flaxseed meal, cocoa powder, almond butter, cinnamon, orange zest and orange juice.
Blend together until evenly combined and spoon the mixture into a bowl. Place it in the freezer for about 30 minutes to allow the mixture to soak together.
Using a cold spoon, scoop ~ 1 tablespoon and roll the mixture into ~16-18 snowballs with damp hands.
Spread the shredded coconut on a plate and roll each ball to cover with coconut. Place in the freezer until ready to eat!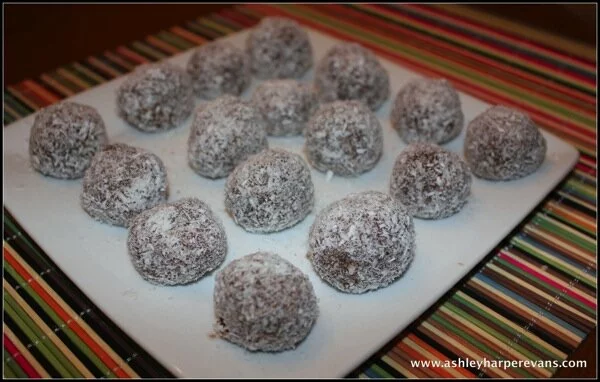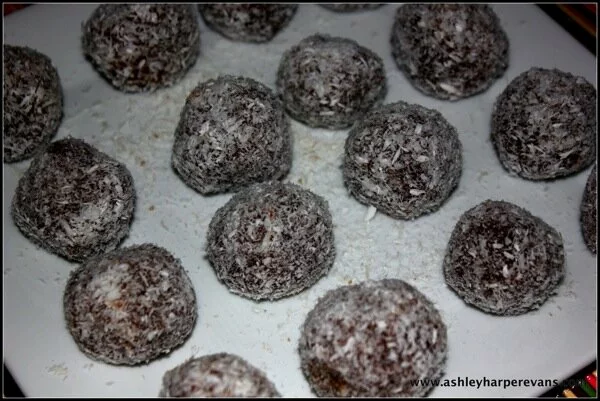 Since Dustin is back on the grind with baseball this weekend, instead of spending this holiday with him, I am going to see Alvin Ailey at the Fox Theater with my sister.  Although I am sad to not be with him, I am extremely excited about spending the evening with my sister, enjoying one of my most favorite past times! Dustin just doesn't understand the beauty behind dance, so I figured this was my perfect opportunity to enjoy AA without putting him through misery (although I really think he would enjoy it if he just gave it a chance… one day, one day!). What are your Valentines plans? Spending it with a special Valentine or treating yourself to something else?
Whatever you're doing, I hope it's wonderful! Happy weekend!
Good health!