Hi there! Happy Thursday! Another week is flying by!
After hours of food prep yesterday, the husband hit the road for a week long road trip, so I had to send him off with all of the essentials.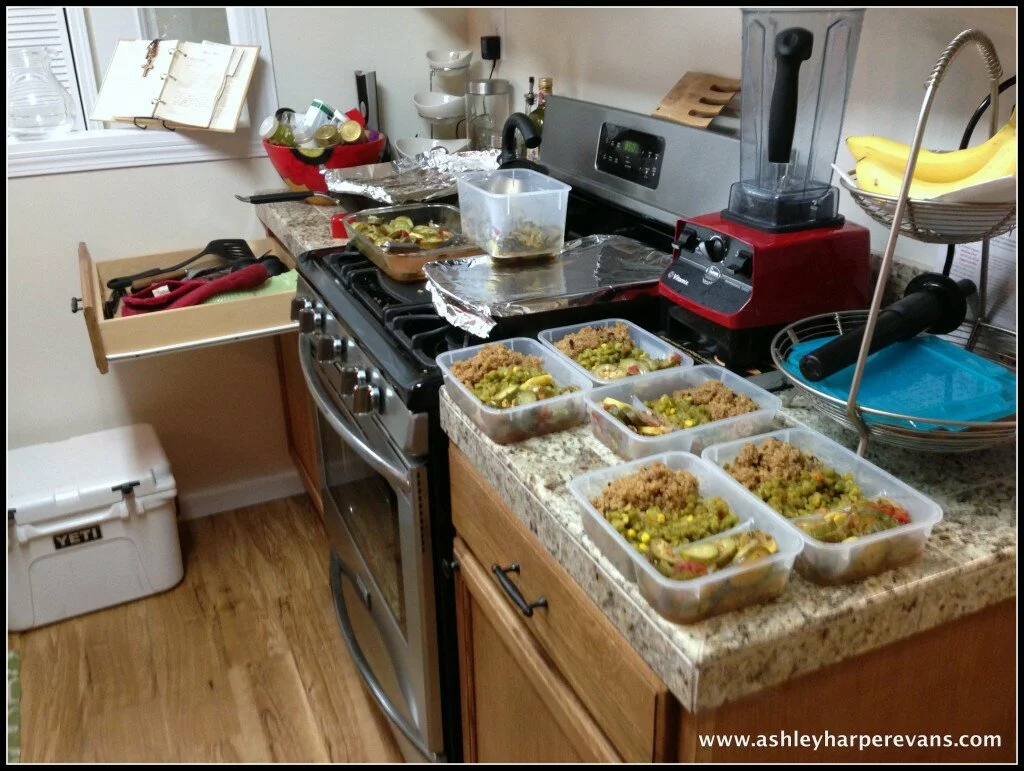 I am an extremely messy cook.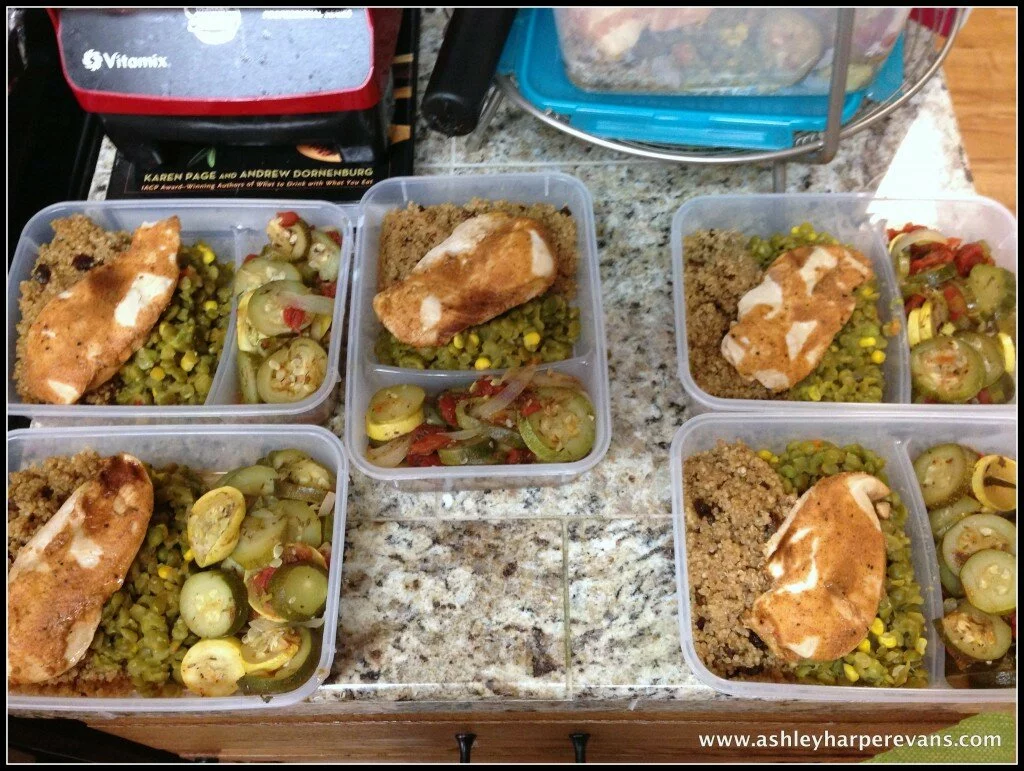 Sun-dried Tomato Quinoa, Split Peas, Zucchini Bake, and BBQ Mustard Chicken.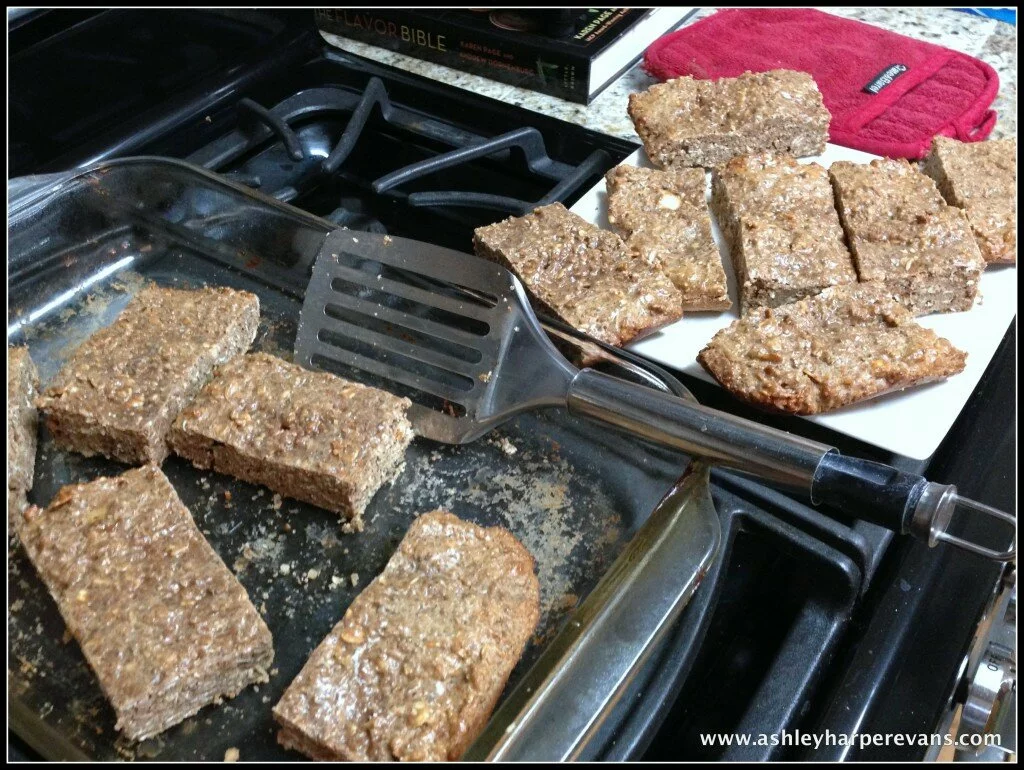 Baked Protein Bars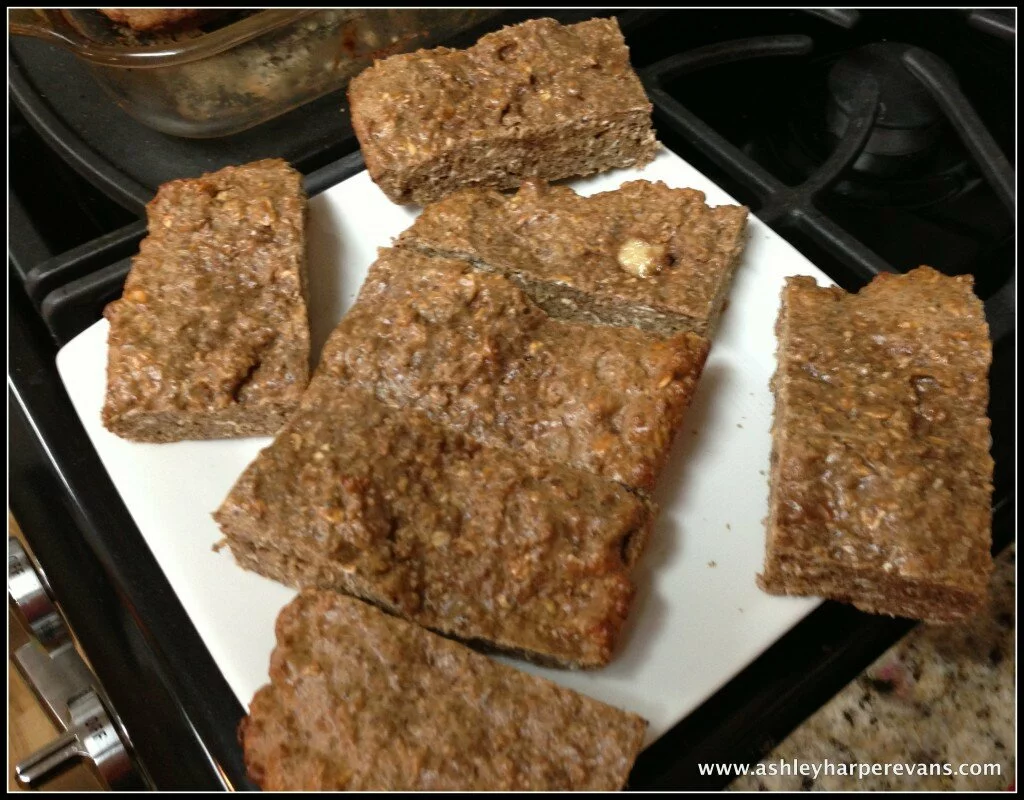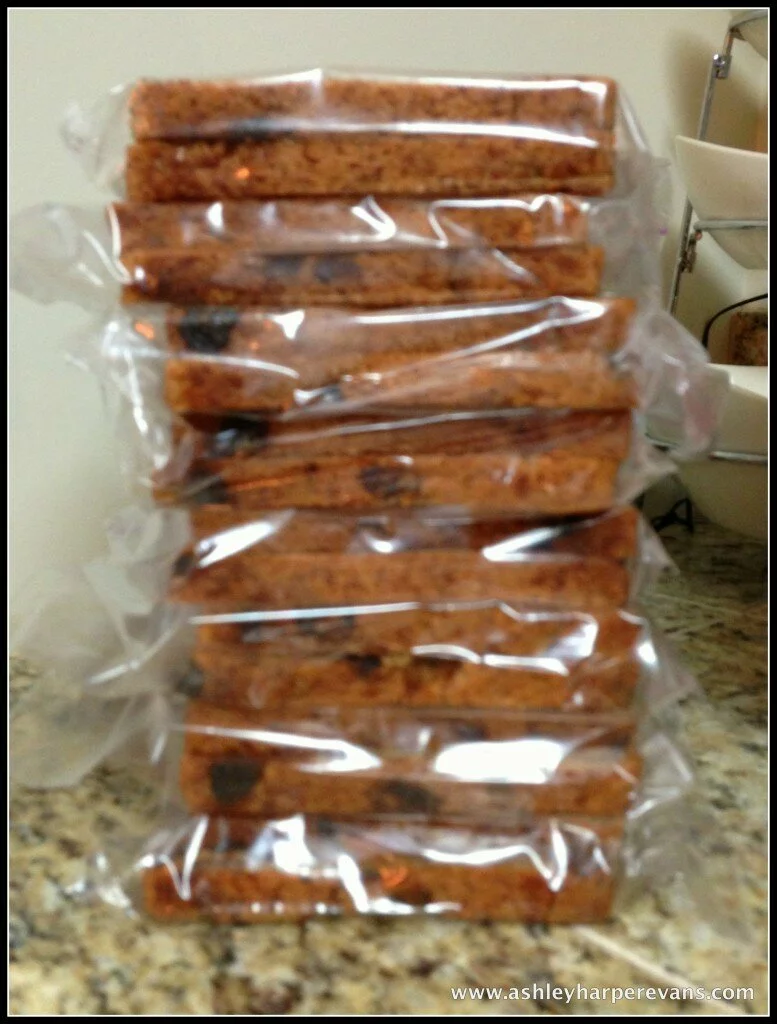 Almond Butter Sandwiches on Cinnamon Raisin Bread for dayssss.
I'm excited to spend time with my family and friends this weekend down in south Georgia for a lifelong friend's wedding, but today I'm hoping to take a yoga class and get some work done on my computer before we hit the road… The Gypsy Dietitian is coming, I promise.
But on to todays fun!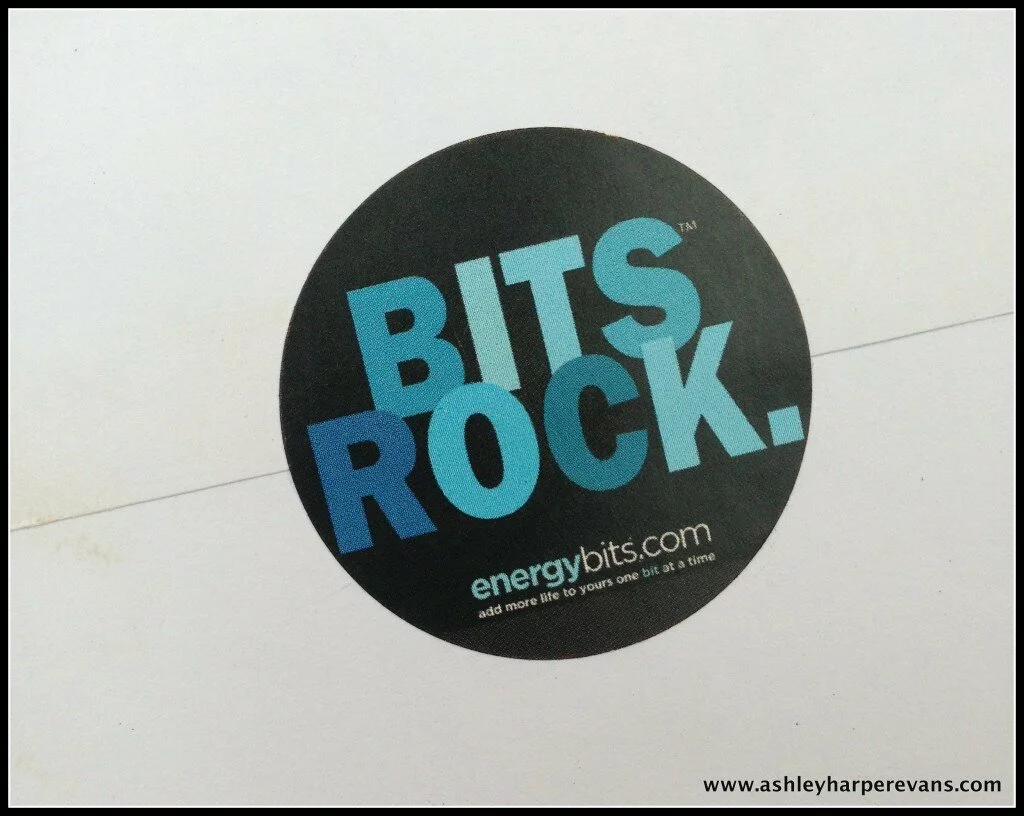 A few weeks ago I was contacted by the folks over a Bits of Health, Inc., a Boston based nutrition company to review their new product, ENERGYbits. As I dietitian, I am always leery of a product that claims it can give you energy, aid in weight loss, help you walk on the moon, allow you to outrun a mountain lion, give you skin like Cindy Crawford, etc, etc, etc. Okay so maybe I got a little bit carried away with those last few things but after checking out the ENERGYbits product information, I told them to send them my way!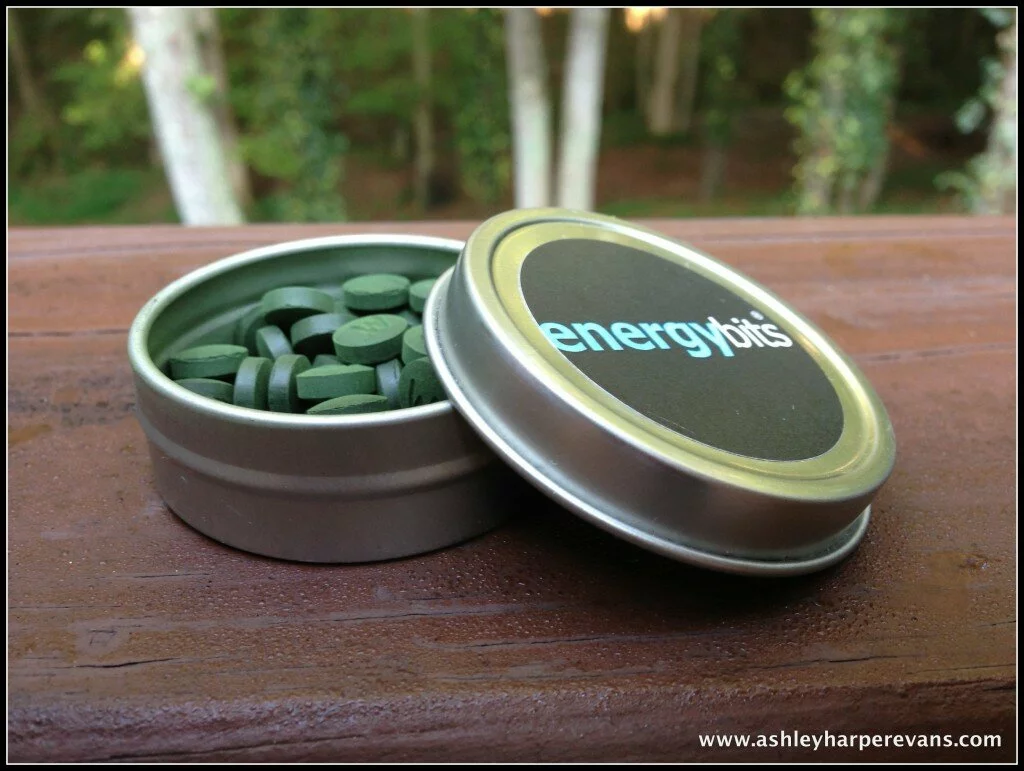 ENERGYbits have one ingredient…. one ingredient that I happen to love: 100% organically grown spirulina dried into tablet form. My biggest complaint about adding spirulina to my green smoothies is the mess that the powder makes. Green counter tops anyone? These little bits are the perfect solution. It is recommended that you swallow 30-40 Bits at a time, but I've only done about 10-15 as of yet.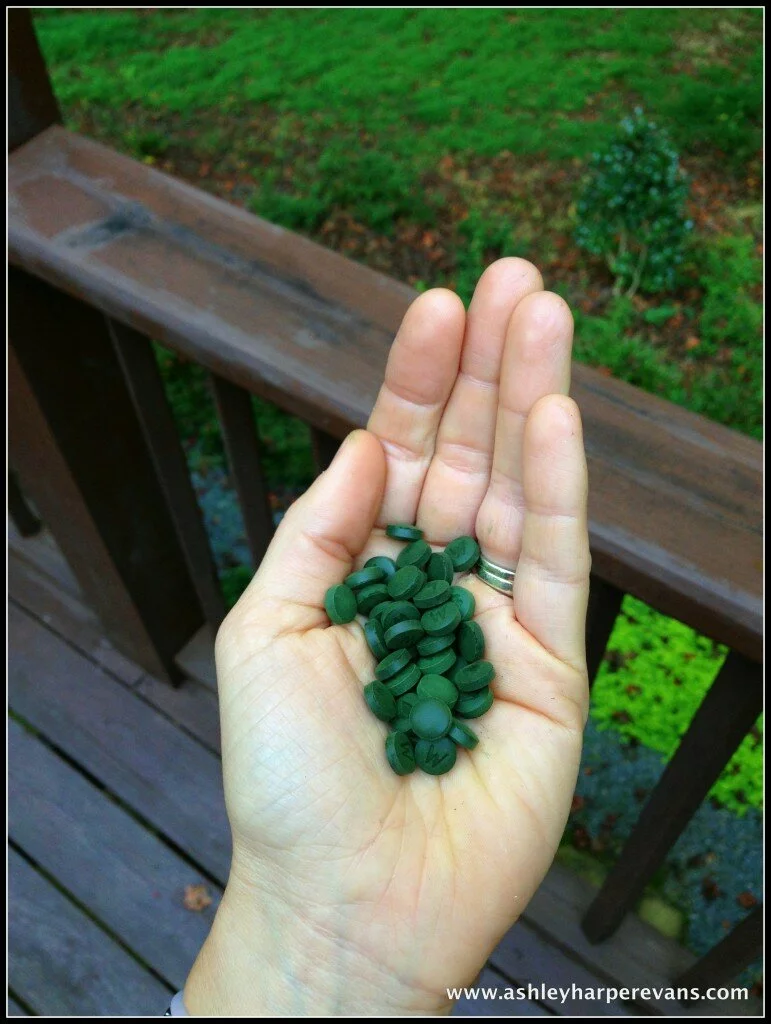 ENERGYbits are swallowed like vitamins (not chewed!) and contain 40 vitamins and minerals, however, they are a food and not a supplement. They are high in Omega 3s, protein (these tabs are 64% protein), B vitamins, iron, antioxidants, electrolytes and more. Containing only one calorie per tab, they are void of caffeine, chemicals, sugar and gluten. A win win for all!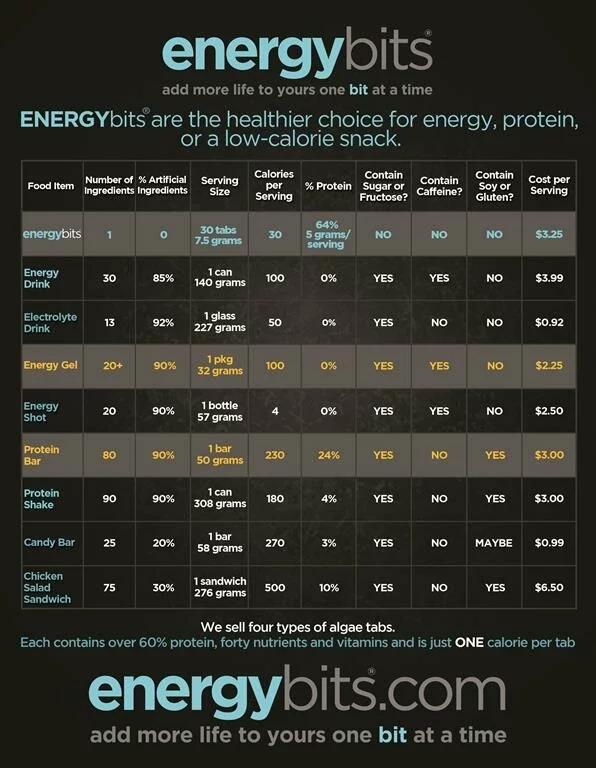 Because of the natural goodness of spirulina, these tabs have the ability to increase your energy naturally (through enhanced metabolism of the food you eat, as well as opening your blood vessels to allow more oxygen to travel throughout your body), aid in weight loss (hey, I bet you're not getting all of these essential nutrients everyday which can improve your body's ability to function properly), as well as provide a high dose of protein (which will help keep you feeling full throughout the day)!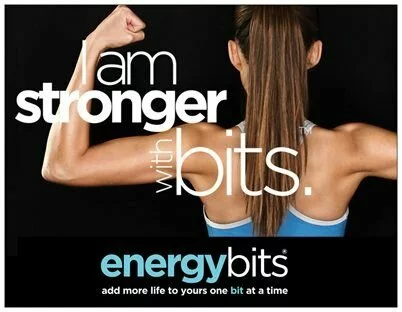 If you're looking for an all-nautral afternoon pick-me-up or are looking to curb your appetite, give these little bits a try! Want to try them before you buy them? The team over at ENERGYbits has been kind enough to offer me an additional sample of ENERGYbits to giveaway to one of you!
Three simple rules to enter: 
'Like' Guard Your Heart on Facebook (if you already have, awesome!)
Subscribe to Guard Your Heart through email (enter your email address in the top right hand side of this page – again, if you already have, awesome!)
Fill in the blank in the comments section below: I can replace _____________ with ENERGYbits! (What do you usually do when you're feeling low on energy? Coffee, sweets, etc.)
If you want to learn more about ENERGYbits, check out their website and if you want to go ahead and order your own, use the discount code BLOG for 10% off of all orders!
Disclosure: I received a free sample of ENERGYbits to review the product. I was not compensated in any way for my review. All opinions are my own.
Have an awesome Thursday!
Good health!