If you're anything like me, the day hasn't begun until I'm at least one cup of coffee (or sometimes tea) down. It just routine: wake up, water, coffee, make breakfast. Repeat every day for the rest of my life. 😉 I'm not really one to get coffee while I'm out, I'd always rather have tea, say when we make a Starbucks stop, but something about home brewed coffee just starts my day.
My love for coffee actually inspired my latest DIY project. A few months ago, while surfing Pinterest, I saw this picture and decided I needed something like this in my life.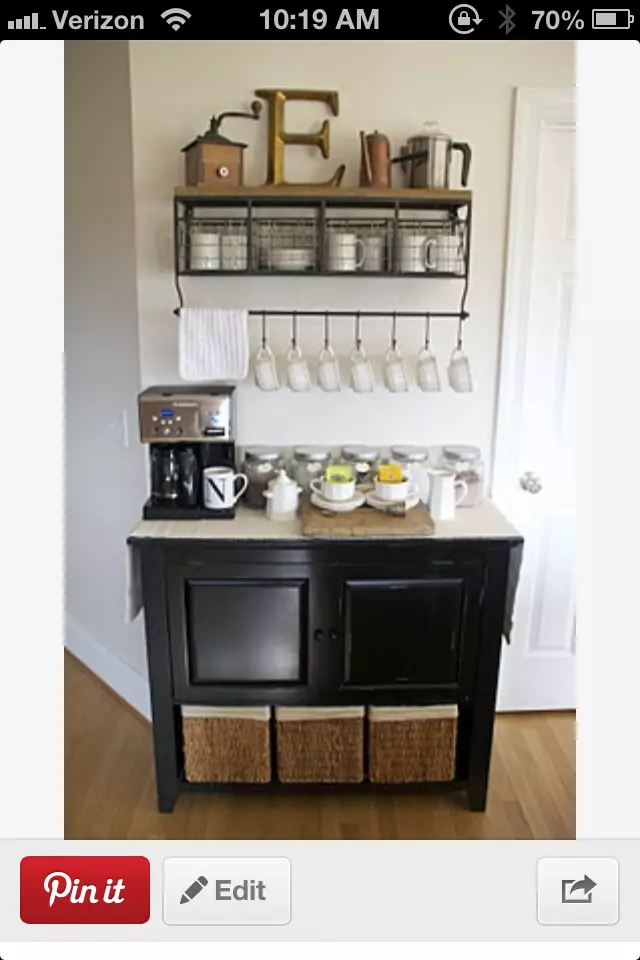 I tried to hunt down a small hutch for the area that I selected but had no such luck. I decided to work with what I had and used this corner piece that I was trying to figure out what to do with.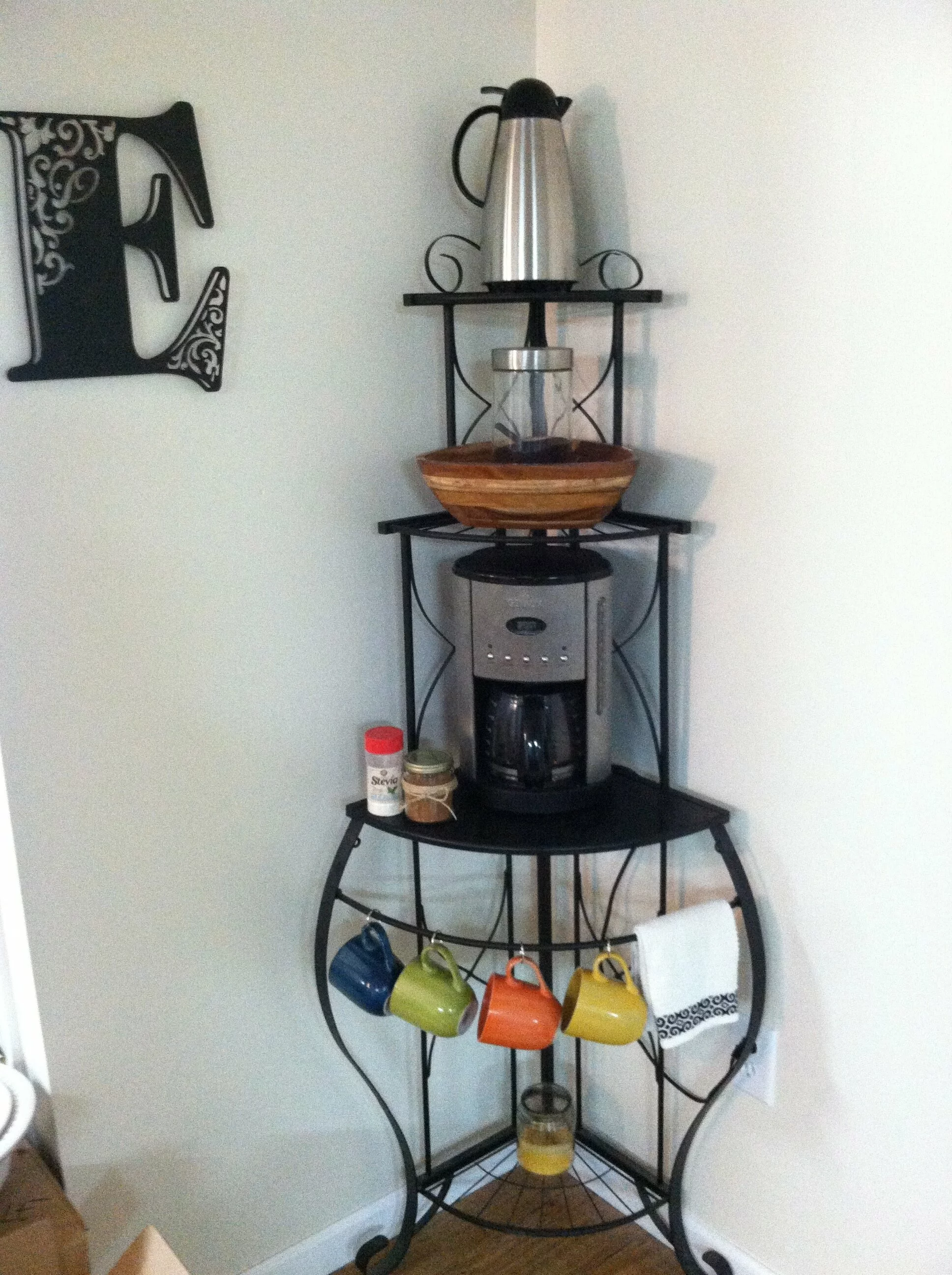 I gathered all things coffee, including my coffee carafe, jar of ground coffee, coffee maker, stevia, cinnamon and towel. I added the colored coffee cups to add a splash of color to the stand, poured my cinnamon in a pretty jar and wrapped it with hemp yarn, and hung a white and black towel over the wrack to bring everything together. (I found circular clip hooks at Target to hang my coffee mugs for easy removal.) I placed a vanilla scented candle at the bottom of the station but am still looking for something else to put there. Any ideas? Maybe a stack of coffee themed books? I don't know!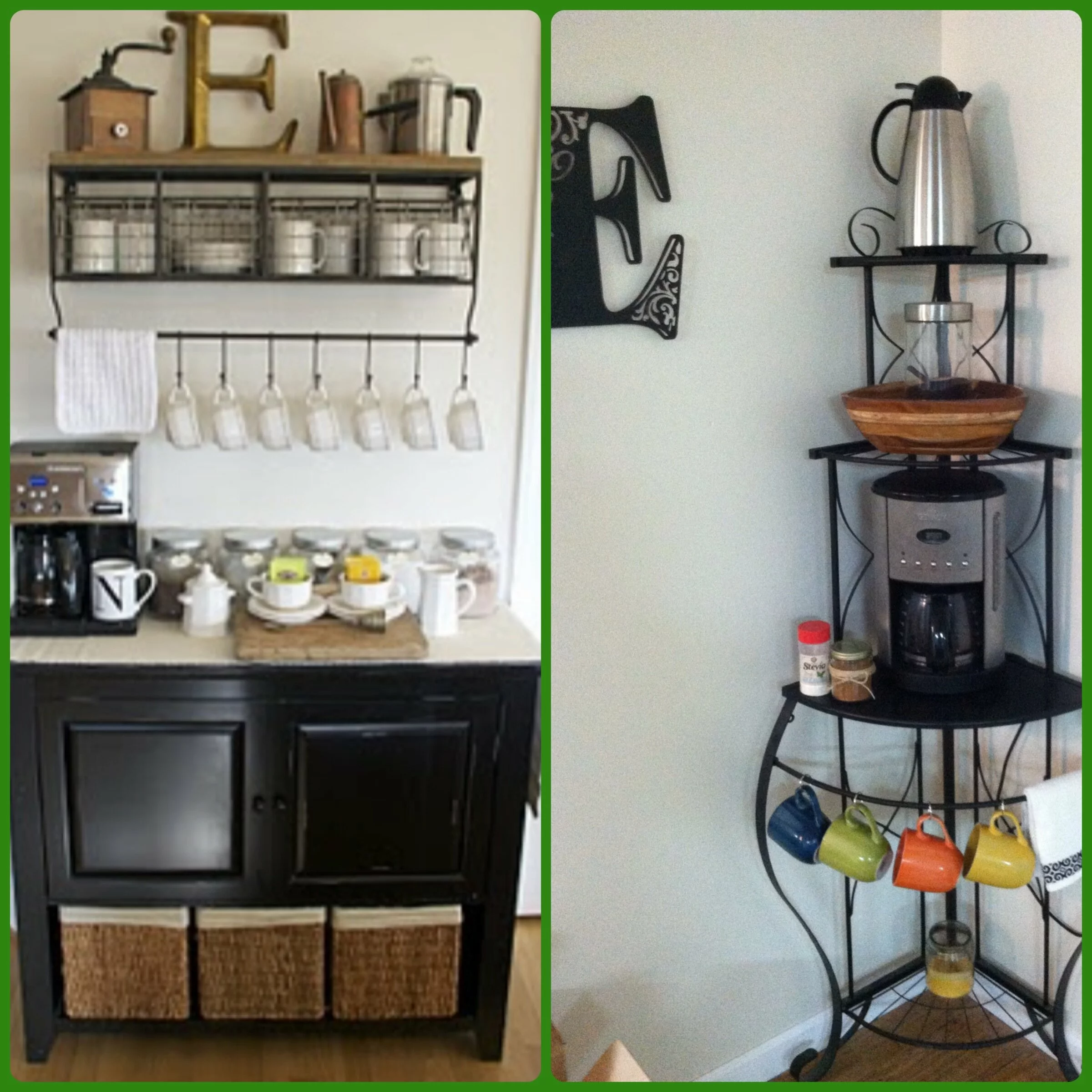 I still like the one on the left a little better but I'm pleased with the turn out of mine! With a few more additions I think it will be just perfect.
What about you, are you a coffee lover too? Do you have any ideas for what should go at the bottom of my coffee station?
I hope you have a great Hump Day!
Good health!