$5 Meal Plans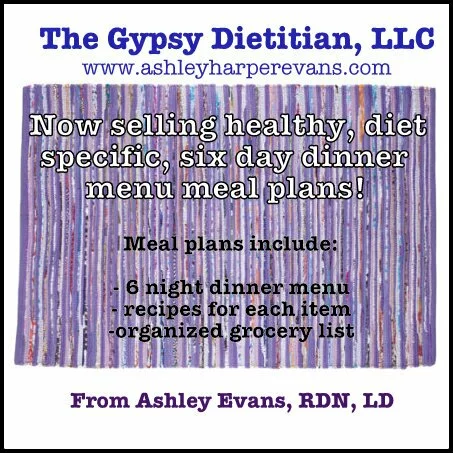 In order to make life a little bit easier for you, I'm taking the questions out of planning a healthy dinner (or healthy lunch!) and am now providing purchasable meal plans right from your computer! Whether it's your goal to lose weight, increase your energy, start eating healthier, or simply to start cooking at home, these plans have been designed to help you meet all of your goals. With a user friendly grocery list and easy-to-follow recipes, you will save time in the grocery store, making only one trip per week while saving time in the kitchen too!
What it is:
Below you will find meal plans that include six planned dinner menus (or five days lunch menus), recipes for each item as well as a simple and organized grocery list. Each plan is designed to serve ~4 people (1 person for the lunches), however, it can be reduced or expanded in order to meet your family's needs.

Depending on your personal food preference, you can choose from any of the following menu options:
General healthy (gluten-free modifications listed)
Vegetarian Meal Plan (gluten-free modifications listed)
Healthy Lunches Meal Plan (gluten-free modifications listed)
Purchase a dinner menu plan now!
GENERAL HEALTHY MENU PLANS: Include poultry, fish and diary products. Gluten-free modifications listed after week one.
VEGETARIAN MENU PLANS: Vegetarian meal plan excludes meat, poultry, and fish. Some meals include dairy and eggs. Gluten-free modifications are listed.
FIVE DAY HEALTHY LUNCHES MENU PLAN: Includes recipes that are easy to throw together, healthy and tasty too! Non-vegetarian. Never get bored with lunch again!
Looking for something else? Let me know and I'll create it for you! Questions? Check out my Contact page and send them my way!
—
Meal Plan Testimonies:
Holy (moly)! That was so good (picture message)! It was like a meal from a five star place! PS…I felt great today just from one meal not being full of preservatives and bad stuff! I'm getting my coworkers on to your site to get your meal plans too!"
"White bean, mushroom, chicken pasta was a hit!"