Hi there! I hope your day is going well! Busy and at it over here. Thank you so much to those of you that have already purchased my first week's meal plan and for the great feedback too! I'll be posting week two's menus on Sunday so keep a look out for over in the Meal Plans Tab. If you missed yesterdays post, be sure to check it out so that you too can add ease, health and good taste into your family's dinner starting tonight! Remember all meal plans include six different dinner menus/meals so you they can be purchased at anytime, not just at the start of the week!
But anyway, it's late in the day so let's get straight to the point.
This weeks Tip of the Week Tuesday has to do with summer time grilling. I don't know about you but grilling out with family and friends is one of my favorite things to do, not only in the summer but all winter long too! Most people think that in order to get healthy they have to give up some of their favorite things, like burgers, but  not so my friends! It's all about making the right choices.

It's absolutely possible to grill out while eating healthy, as long as you know what to look out for that is! With summer in full swing and football season quickly approaching, here are my top eight tips on how to eat healthy while grilling a juicy burger, whether it be a black bean burger or hamburger!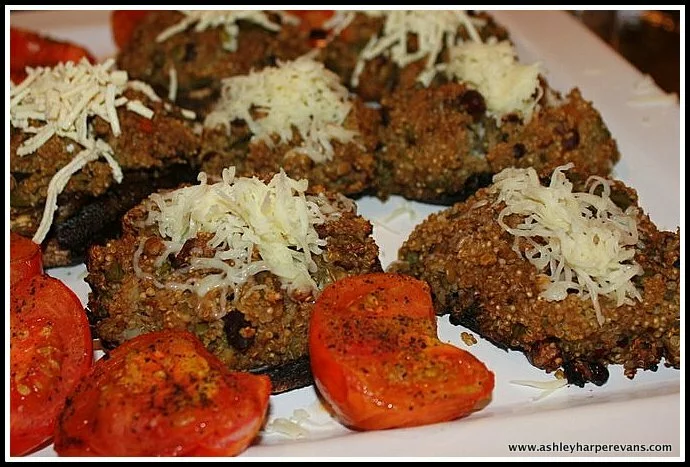 Top Eight Ways to Eat a Healthy Burger
Add sautéed veggies to your recipe while mixing up your burgers. Garlic, onion, chopped spinach, and shredded carrots all blend in well. This will increase the disease fighting vitamins, minerals, antioxidants and phytochemicals while satisfying your burger craving.
Add ground flax seed to your recipe for a dose of heart and joint healthy omega-3s. You won't even taste the difference.
Start with lean meat if you are choosing meat based burgers or dried beans if you are making bean based burgers. Lean meat will greatly reduce the artery clogging saturated fat and dried beans will greatly reduce the sodium in your bean burgers.
If your making a meat based burger, sub a can of kidney beans for half of the ground meat in order to reduce the saturated fat while adding healthy fiber, as well as additional vitamins, minerals and antioxidants.
Top your burger with grilled or raw veggies to add flavor, vitamins, minerals, antioxidants, fiber, water, phytonutrients and more!
Kick mayo to the curb by choosing a healthier topping instead: mashed avocado or 0% fat Greek yogurt both make great tasting, healthy burger toppings.
And while you're at it, choose other healthier condiments too: organic ketchup, stone ground mustard, or horseradish are all great options.
If you're a meat eater, sub in this delicious bean burger every now and then! It's a great one for both carnivores and veggies alike!
Have you tried any of these tricks and tips before? What's your favorite way to eat your burger?
I hope you have a wonderful afternoon!
Good health!