Hi friends! How are ya?! I hope your day is off to an awesome start!
Today I want to talk about sugar. Maybe you love it, maybe you love to hate it or maybe you hate to love it along with many others.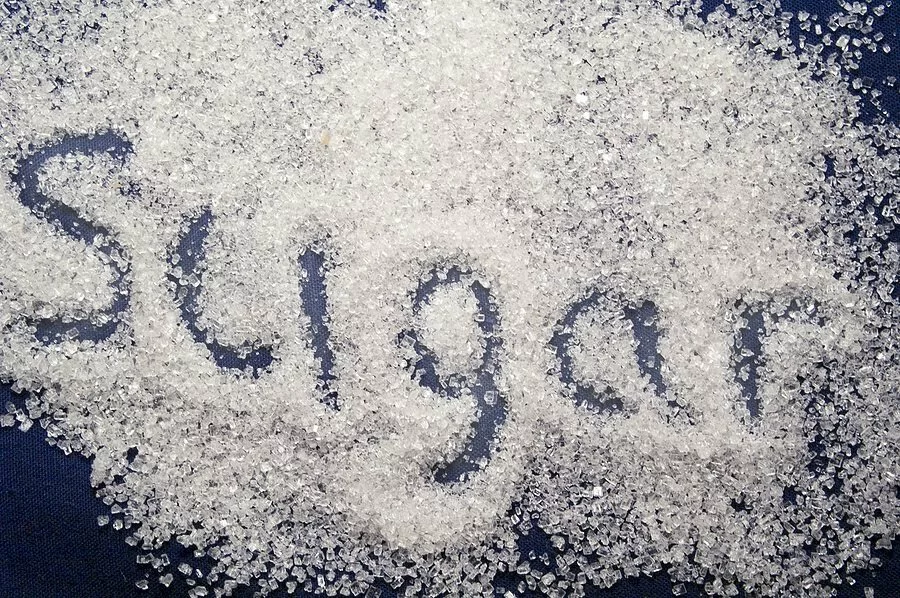 Sugar. Why is it so bad anyway?
A few weeks ago I connected with Chicago Nutrition Solutions founder and fellow dietitian Margaret Wertheim, as she introduced me to her new eBook, Breaking the Sugar Habit: Practical Ways to Cut the Sugar, Lose the Weight, and Regain Your Health.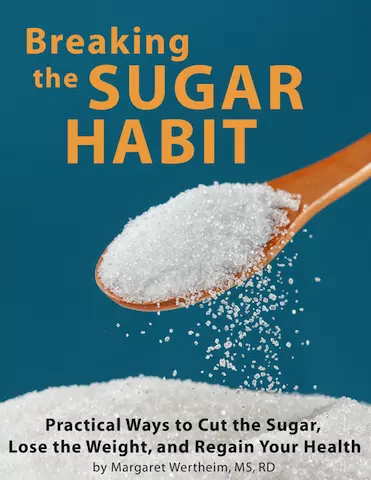 The moment I read Margaret's bio I knew this was a girl after my own heart. Many of you might remember my love for Bastyr University in Seattle when I was going through the internship process. Well it just turns out that Margaret completed her MS in Nutrition from Bastyr. Just like myself, Margaret "believes in the power of whole and real foods in achieving and maintaining a healthy life."
Margaret's eBook Breaking the Sugar Habit: Practical Ways to Cut the Sugar, Lose the Weight, and Regain Your Health details the true dangers of sugar consumption: from diabetes to heart disease and even cancer, noting that sugar is also a large contributor to weight gain and obesity. In the eBook Margaret presents the research in an easy to read manner covering topics such as sugar and disease, the risks of artificial sweeteners, the best sweeteners to use, as well as some low and no-sugar dessert and drink recipes. Once I started reading Breaking the Sugar Habit, I couldn't stop and literally read from front to back in one sitting.
Because of my love for prevention nutrition, the section she presents on the research of sugar and disease greatly sparked my interest.
Here are some of the most interesting points and facts that I found in the sugar and disease chapters, although there were too many to list them all (and just to note, ALL of Margaret's references are listed in the book):
The average American consumes 76 pounds of sugar every year, that's 94 grams or 23 teaspoons a day (that's a little more than two cans of soda).

Research suggests that sugar-sweetened beverages increase the risk for insulin resistance and type 2 diabetes.

Research suggests that higher intakes of sugar-sweetened beverages (soda, sweetened juices, teas) increase risk factors, not only for type 2 diabetes, but also heart disease.

Sugar consumption effects our oral health too. According to a cited research study, carbohydrate-dense foods such as added sugars change the species of bacteria present in the mouth and same intestine to strains that produce more inflammation. The change to more inflammatory bacterial strains in the mouth results in tooth decay and periodontal disease, while inflammatory bacterial strains in the intestine may lead to clogged arteries and heart disease.

1 in every 2 men and 1 in every 3 women will be diagnosed with cancer in their lifetime and more than half of those diagnoses could be prevented with appropriate diet and lifestyle choices according to the American Cancer Society.

Evidence does suggest that that sugar may play a role in driving cancer development and progression.

There is evidence to suggest that even after diagnosis of colon cancer, reducing sugar intake is important to help prevent cancer recurrence and in order to live longer.
Those are only a few of the points that caught my eye, but rather powerful to say the least!
If you are interested in learning more about sugar (in all forms) and it's effects on the human body, this is definitely a book worth checking out! This book is real, presents the facts and leaves no detail out.
This week, for only $2.95 you can download a pre-launch PDF copy of Breaking The Sugar Habit at www.sugarbreaker.com or she will also be releasing it on Amazon later this month.
I hope you find it as interesting as I did! Knowledge is power and prevention is key!
Do you crave sugar often? If so, how do you fight the cravings?!
Before cleaning up my diet, I used to crave it all the time. Anything that I could get my hands on! But now that I've removed it from my diet, I don't even think about it. No treat is worth the feeling that I used to feel after consuming excess sugar! Tired, weighed down, and uninspired!
Have a wonderful afternoon!
Good health!