Happy Friday! The weekend is here!
As I mentioned yesterday, we are off to Dallas for the weekend! Lots of celebrating to do!
Anyway, it seems as though everyone is sharing their favorite things right now including Oprah and even Kathie Lee and Hoda, so today I decided I would share a few of the things that I am loving right now. Listed in no particular order (and from no particular category), here they are:
1.  Mini Spatulas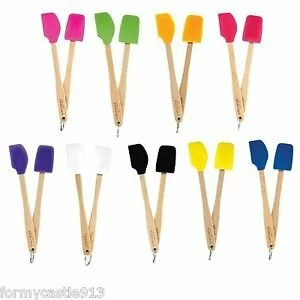 I randomly found these as we were walking through the grocery store the other day and I don't know how I survived without them. Mini spatulas are great for getting in hard to reach corners, especially in the VitaMix when trying to save every last bit of vegan cheese sauce.
2.  Crio Bru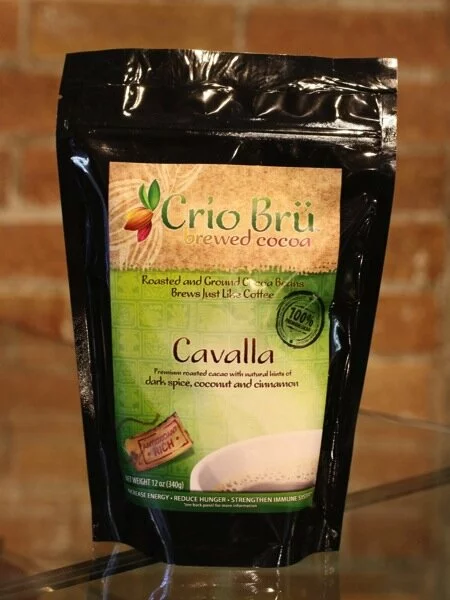 I received a sample of Crio Bru in my swag bag from the Healthy Living Summit a few months ago and seriously can't get enough. Enjoyed just like coffee, Crio Bru is roasted cocoa beans instead of roasted coffee beans. Cocoa beans are high in antioxidants as well as caffein free.
3.  Cacao Nibs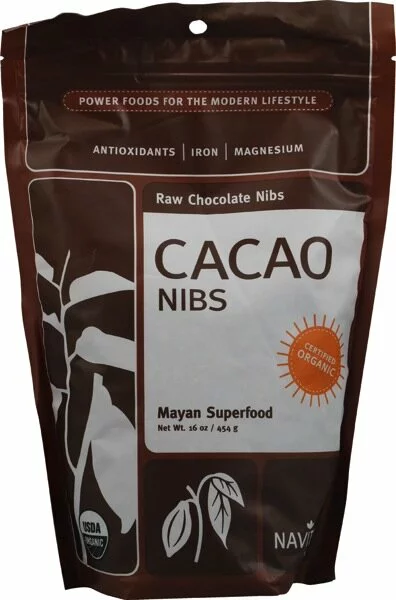 You might remember me talking about cocoa nibs a few weeks ago. I have been using them in EVERYTHING. From homemade protein bars, to smoothies, to oatmeal and even in a batch of energy bites that I made to take with us to Dallas, they are my favorite go to crunchy add in. Seriously worth every penny.
4.  Steel Cut Oats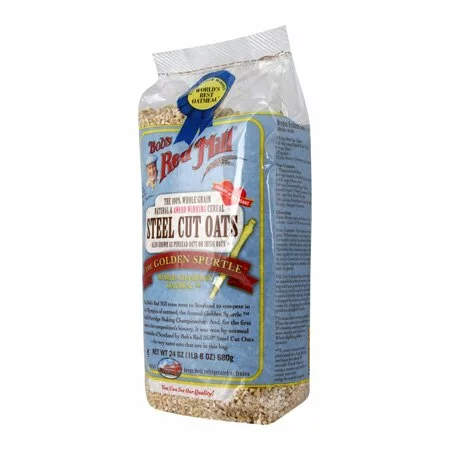 When it starts to get cold out, my body immediate craves a warm breakfast over my usual cold yogurt and raw oats. I love the texture of steel cut oats and find that they keep me feeling full for much longer than old fashioned oats. You might have seen my pink steel cut oats the other day over in Instagram. They are delicious from the crockpot too!
5.  Buchi Fire
Ever since I started drinking kombucha a few years ago, GTs was always my go to brand. Just recently, I ventured out and gave Buchi a try. There are several different varieties out there but Fire is my favorite. Fire is a combination of kombucha with ginger and cayenne added in. It is spicy yet refreshing! It is one of those drinks that just make you feel good while drinking!
6.  Almonds and Sea Salt in Dark Chocolate
The other day I was placing an order on VitaCost and saw that they had this dark chocolate for a great price – the only kicker was that you had to order 4 in order to get the deal. So what did I do? I ordered 4 and am so happy I did! I love the sea salt and dark chocolate combination and the added almonds deliver the perfect crunch!
7.  Homemade Almond Milk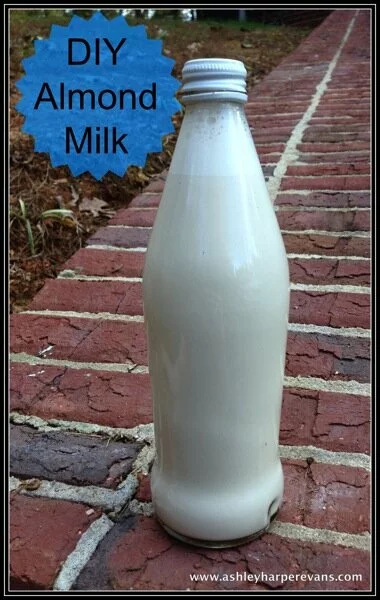 As I you saw this week, I whipped up my first batch of homemade almond milk. With dates used to sweeten it and added cinnamon and vanilla, homemade almond milk trumps anything that I've ever purchased at the grocery store. I cannot wait for my nut milk bag to arrive so that I can mix up a few more batches!
8.  Ninja Ultima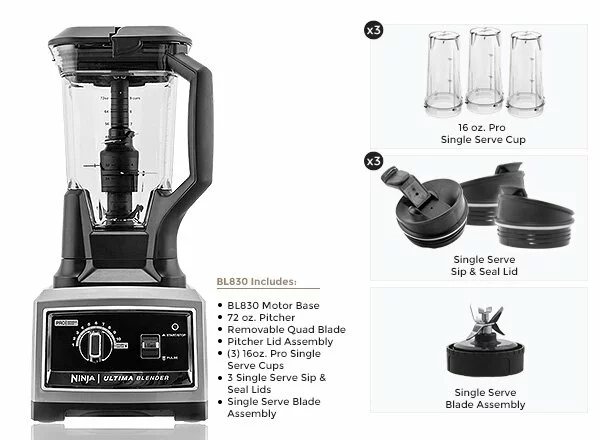 A few weeks ago the lovely folks over at Ninja sent me one of their top of the line blenders to try out and review. I finally got it out of the box and have been using it as frequently as possible so that I can provide an honest review. So far so good but stay tuned for the full review!
9.  Tea Tree Oil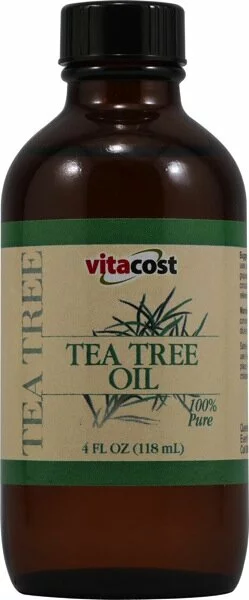 You all have heard me talk about my face issues (acne) for the past few years. Unfortunately, it still hasn't gotten much better but in the past recent months I have taken it upon myself to learn much more about it. While having my hormone levels checked a few weeks ago, my PA mentioned that I should try tea tree oil on my face. Tea tree oil has antibacterial properties, therefore, I have been dabbing it on a few times a day. Fingers crossed that it helps me out!
10.  Nike Pullover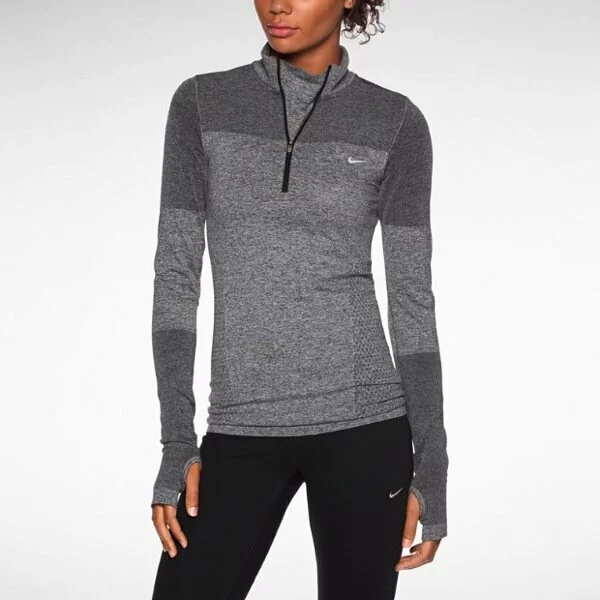 I spend the majority of my life in workout clothes, but with winter rolling in, my speed shorts and tanks aren't cutting it anymore. This Nike pullover (or one very similar) has been my saving grace the past few weeks. Not only can I wear it around the house to keep me warm, but it's also light enough and flexible enough to workout in it too!
What are you loving right now? Any favorites? Those are a few of mine!
Have an AMAZING weekend!
Good health!