Hi friends! How are you today!? I hope you had a great Thanksgiving! We certainly did! Lots of good food, good family, laughter and love was shared!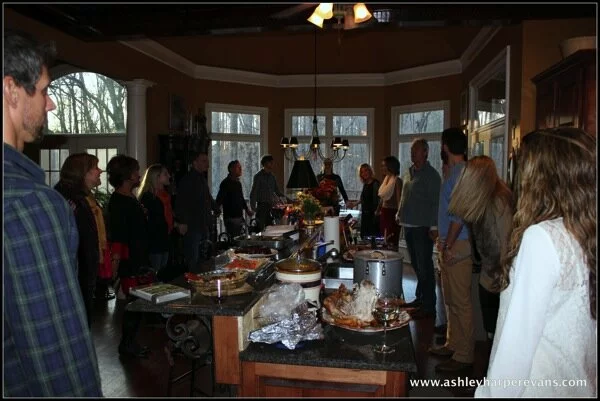 A huge crowd to say the least!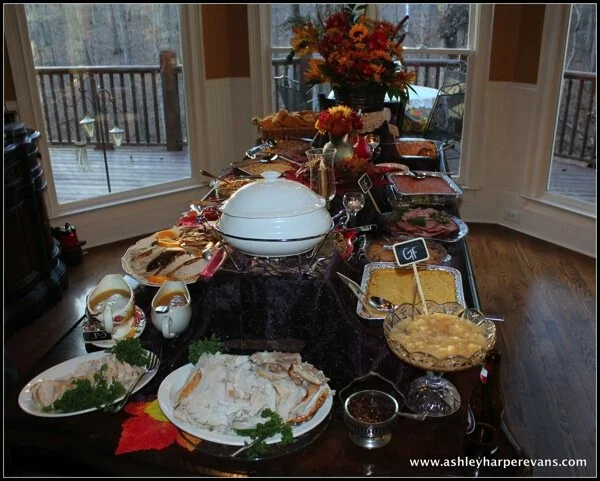 With lots of delicious food – pleasing all crowds from g-free'ers to vegans to meat eaters and more!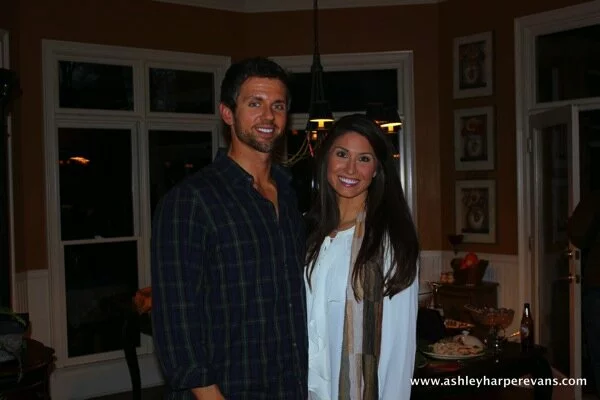 The handsome hubby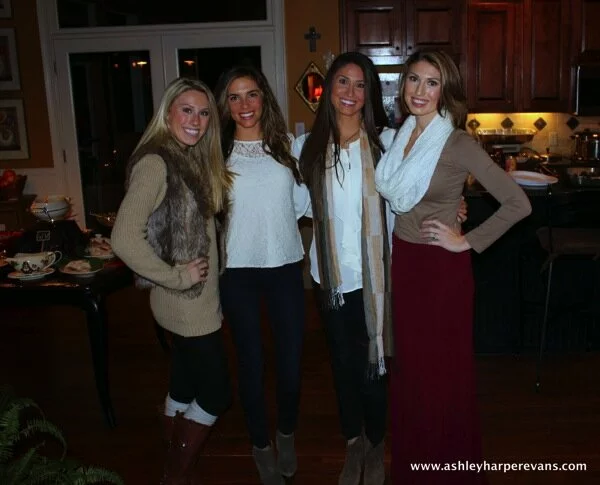 Sisters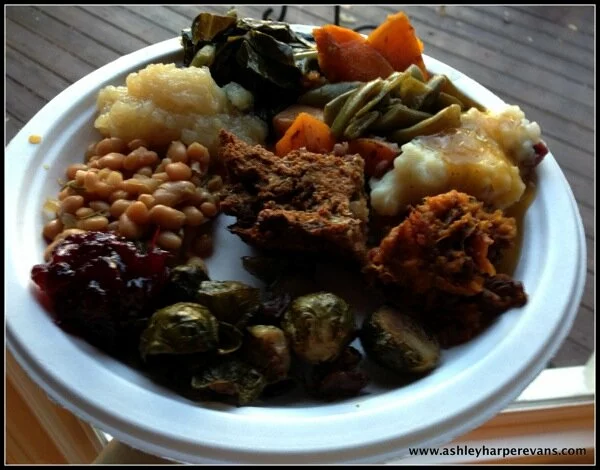 My plate that consisted of roasted Brussels sprouts, homemade cranberry sauce, rosemary white beans, homemade apple sauce, collard greens, butternut squash, my mom's famous green beans, mashed potatoes made with Greek yogurt topped with vegan gravy, vegan sweet potato casserole, and g-free vegan dressing in the middle! A foodies delight!
I was only able to help my mom with a little bit because of not feeling well earlier in the week and then we were gone for most of the day but a few things that I did contribute to…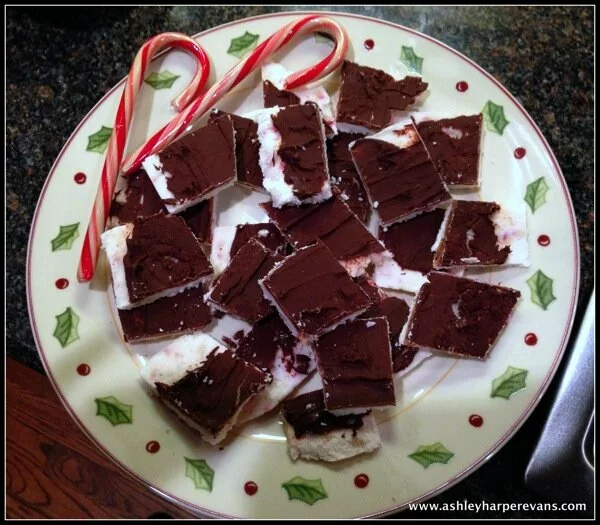 Chocolate Chip Pumpkin Bars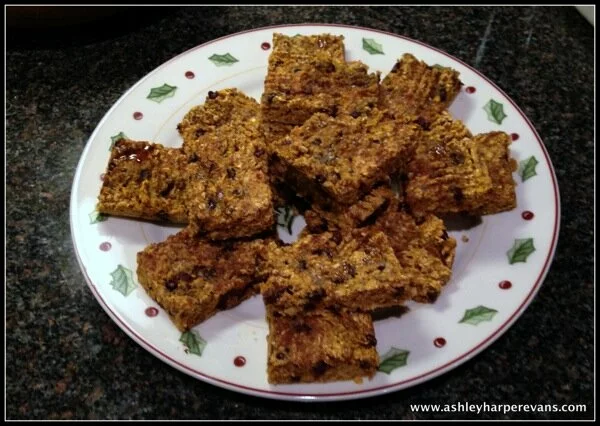 Vegan Pumpkin Pie (This was a huge hit! I will definitely share the recipe soon for those of you that want to make a healthier dessert for your Christmas parties quickly approaching!) Flavor was the only thing this pie wasn't lacking! I wish I would have taken a few more actually pretty looking pictures but it was gone too quickly!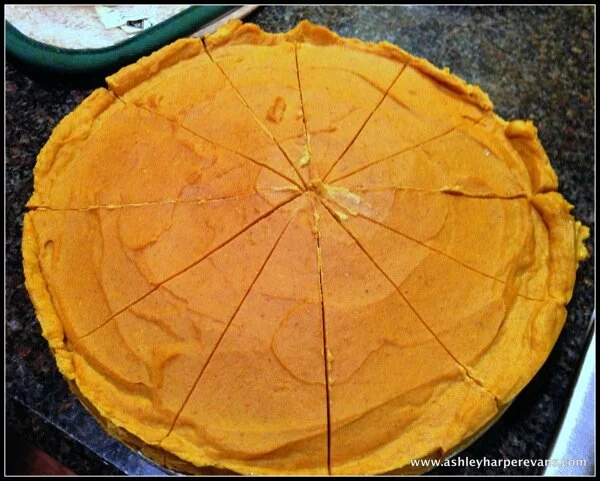 Anyway, with Thanksgiving behind us, in honor of Black Friday, I want to share something special with you all! Whether you had a healthy Thanksgiving or one that you want to quickly forget but your clothes just won't let you, getting back on track is the best thing you can do with Christmas and holiday parties quickly approaching.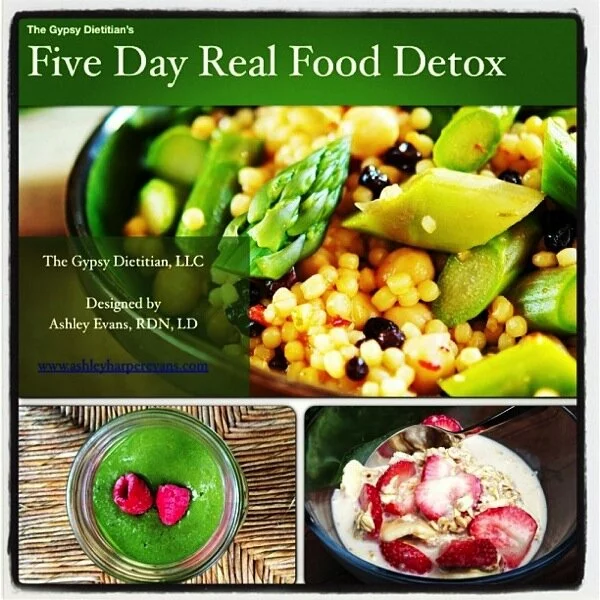 Today, I am offering "The Gypsy Dietitian's Five Day Real Foods Detox" for half price – running from now through the end of Cyber Monday for those of you looking for a no starvation method to get back on track!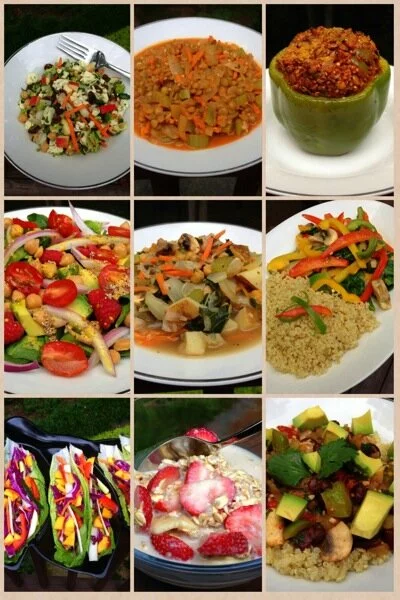 Just a few of the delicious meals!
I created this plan with those who love to eat (like me!) in mind! This is a five day, whole foods program that uses real food to help detoxify your body leaving you feeling healthier, less bloated and lighter on your toes!
From now until Monday, to help you kick start your healthy eating program, I will be offering my 31 page e-book for half of it's original price (now only $9.99)! I spent months and months working on this program and have heard nothing but great feedback from those who have completed it.
After completing the detox, one reader said:
I just wanted to reach out and tell you I successfully completed your 5 day detox last week and loved it. I was eager yet nervous to begin because I went in afraid of being able to stick it out. I am proud to say I made it through the entire plan without faltering at all. I went in hoping to feel better about what I was eating and jumpstart shedding a few lbs and got out of it something way more beneficial. I learned that eating clean is not only do-able but its enjoyable. I honestly loved every meal and opened my eyes up to things I had always assumed I didn't like. It was so eye opening to enjoy eating without added salt, sugar, cheese etc. A self proclaimed cereal addict, I even started this morning with the raw oats, fruit and almond milk (post detox!). Turns out I love it just as much as cereal and it makes for a great alternative. Thank you so much for putting the time into the plan and sharing it. Hopefully I can continue to incorporate the tasty goodness of clean eating into my day to day routine.
The plan includes 5 days worth of breakfast, lunch, snack and dinner recipes, as well as an organized and easy to follow grocery list too! All you have to do is follow the plan and the rest is done for you!
Get your 5 Day Real Foods Detox here: 
All you have to do is press 'ADD TO CART' above, make your purchase and then an email is sent to you with a link to download the program directly to your computer! No waiting!
Happy shopping friends!
How was your Thanksgiving!? 
Good health!