Hi friends! Happy Hump Day! I hope you are all having a great week.
For me, the week has been wonderfully busy as expected! I knocked out a lot of work on Sunday which has really helped me be able to enjoy the week nights instead of working/writing.
Today I want to talk about something that I feel very passionate about: personal wellness.
Recently, Arianna Huffington, president and editor-in-speech of the Huffington Post, gave a speech to a group of medical professionals as a part of the Mount Sinai Women's Health Day Learning and Luncheon on how to prevent burnout and focus on what really matters.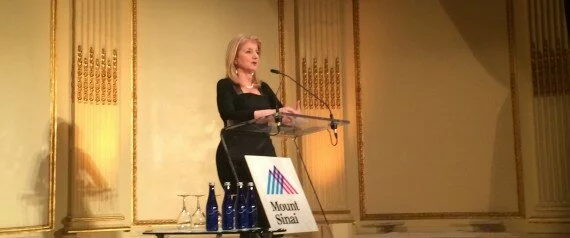 I would have loved to have been in that room that day because I feel so passionately about what she was discussing.
As Huffington explained, when it comes to disease most of us tend to think of genetics, lifestyle factors such as poor diet and lack of exercise and also random chance. We rarely think that there could be more to this equation and that really, many disease are brought on by chronic stress, an overarching workload and a busy home life. However, all of those things can lead to the disease that effect so many of us like heart disease, diabetes, stroke, etc.
I was perplexed to learn that even the former president of Google China, who was diagnosed with cancer at the age of 50, acknowledge that his disease was possibly influenced by his thin-stretched, stressful lifestyle.
Nowadays, we tend to define a good life with success, money, power and the drive to never stop. Life isn't simple and we know that, therefore, we have to find ways to deal with this stress or this stress will simply deal with us.
Just last night, I told Dustin how many articles I had completed this week (I was very excited about it), he looked at me and immediate asked if I was stretching myself too thin.
It felt good to confidently say that for the first time in a long time, no, I wasn't. It also felt good to recognize this – to know that right now I am at a place of balance. I've been on the other side and can remember exactly how it feels to be pouring over with too much work, personal goals, home life, volunteer work, family, etc, and I know I don't ever want to be there again.
But I must admit, as a type A person, finding this balance is hard. Finding a place that I feel accomplished, successful, well-rested and healthy but not too much of any of that is not an easy task for me to do.
I took some time to reflect on this place of contentment and peace that I am and wanted to share some of that with you.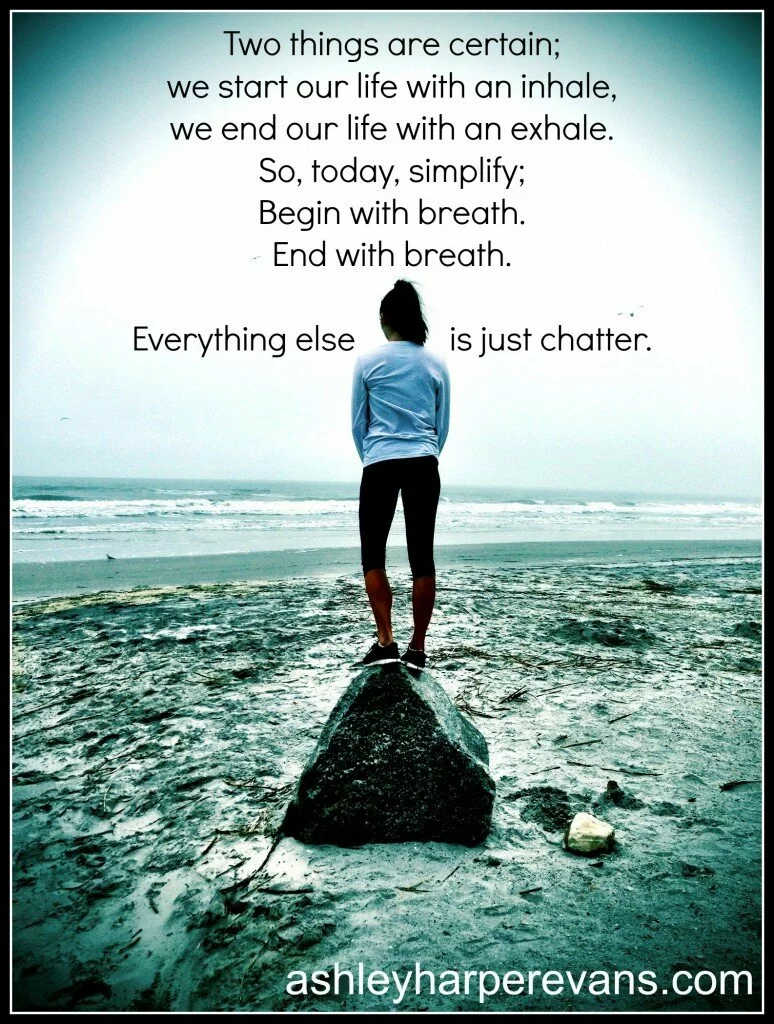 My top five tips on how to avoid burnout:
Just say no. Learn when you cannot take on anymore. Learn what your plate look like perfectly filled but not pouring outer.
Set daily "me time." For me, it is definitely the 45 minutes to an hour that I give myself for daily exercise. Whether I be in the gym or in the yoga studio, I use this time to clear my mind, focus on myself and gain strength to face each day.
Use your time wisely. It's pretty incredible what all I can accomplish even if I only have ten minutes. I have learned to make the most of every minute. I arrive to work an hour early in order to avoid traffic, but this gives me the perfect amount of time to get several things done first thing in the morning. I could sleep an hour later, but that would leave me wasting time, sitting in traffic instead of getting things done.
Don't procrastinate. Why put off for tomorrow what can be done today? I make a to do list at the start of everyday, and try my best to cross through each task listed.
Plan ahead. Sundays have become my saving grace. I use the time on Sundays that I might have otherwise been doing nothing to prep a few things for the week, like articles, meals, snacks, etc.
Stress is real – burnout is too. Disease isn't only for those with a genetic history, eat a poor diet or fail to exercise. Disease can reach even those who think they are doing everything right but spreading themselves too thin. Treat yourself kindly, stay organized and focus on what really matters: your own wellbeing.
What do you to avoid burnout and chronic stress? 
Have a wonderful Wednesday!
Good health!