Hi hi! Happy Wednesday friends! Today's post is for all you foodies out there!
I am very excited to say that I have been accepted and welcomed into a food blogging group called "The Recipe Redux." What is "The Recipe Redux" you ask?

From the website,
"As the first and only recipe challenge founded by registered dietitians, The Recipe ReDux is focused on taking delicious dishes, keeping them delicious, but making them better for you. The Recipe ReDux was developed as a fun and social way to provide great tasting, healthful recipes based on whole foods and sound nutrition principals." It is made up of a group of healthy-food bloggers who's sites are "primarily recipe-focused with an emphasis on healthy food preparation."
They say foodie challenge, I say, sign me up! Each month nutrition bloggers from across the net are given a new foodie challenge. For this month's Recipe Redux cooking challenge, we were given the following assignment:
"Raising the Bar on Food in a Jar – Ball or Mason jars used to be just for canning – but now they may be more likely used for overnight oats. How do you do food in a jar? Share your grandma's favorite canning recipe. Or do you make portion-controlled desserts? How about snacks? Show us how you are raising the bar on what can be made (or served) in a jar!"
I love Mason and Ball jars for just about everything. Smoothie glasses, left-overs, to-go soup. You name it, an old jar holds it. But one of my most recent favorites is homemade pickled okra straight from my in-laws garden!

Me and my father-in-law picking okra right from his garden, and speaking of my father-in-law, sending him a huge happy birthday wish all the way from California!
Most store bought pickled products have far too much sodium, high fructose corn syrup, preservatives and artificial dyes. But not my mother-in-law's recipe!


Pickled okra makes for a delicious snack, a veggie-full bloody mary add in, a perfect picnic basket throw in, a side at your next barbecue, or any other time that the craving strikes! This recipe is easy, inexpensive and delicious!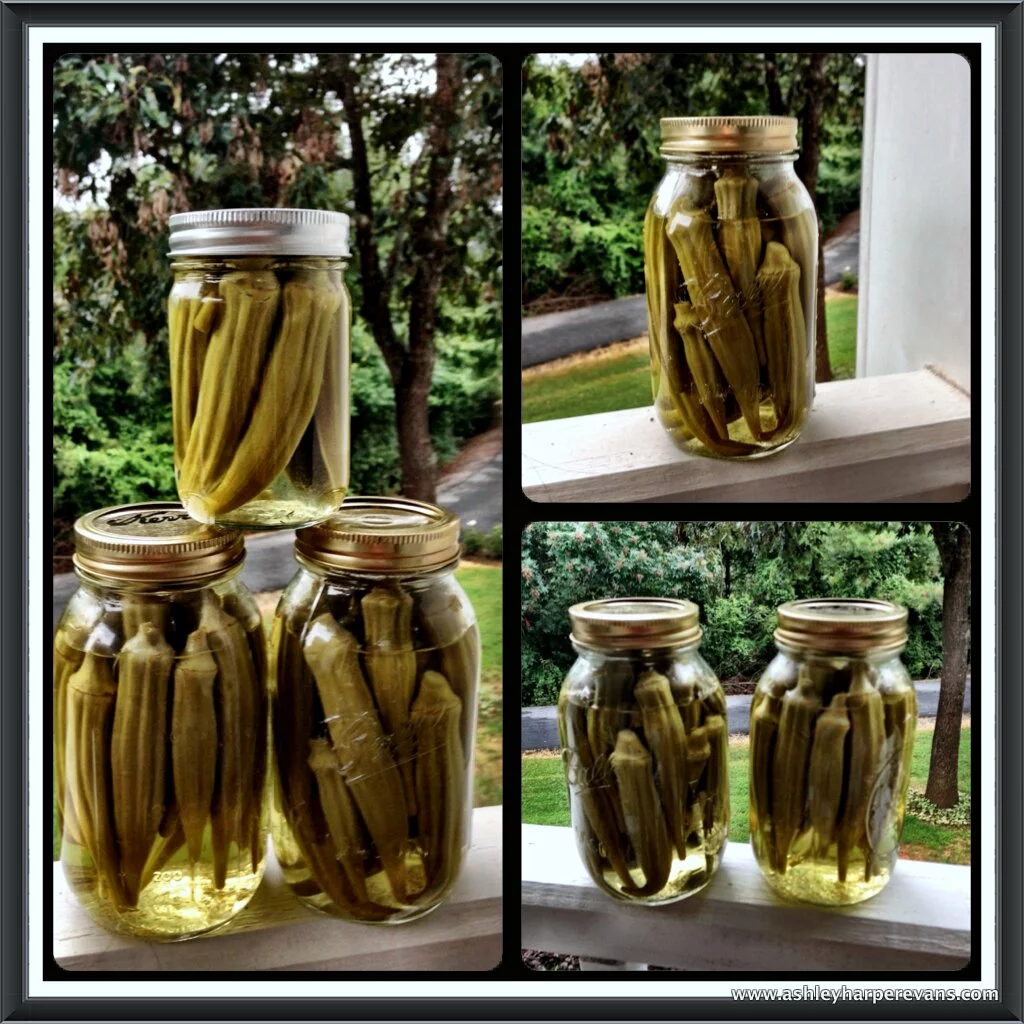 Garden Harvest Pickled Okra
Recipe adapted from Grandma Oma's Pickled Okra
1 1/2 pounds fresh okra

3 jalapeños

3 garlic cloves
2 cups water

1 cup vinegar

2 tablespoons salt
Directions
Prepare three Mason jars for canning by sterilizing jars and lids. Put a steaming rack or clean dish towel at the bottom of a large pot, and place the jars on the rack/towel (do not let the jar touch the bottom of the pan). Fill the pot with water up  to the rim of the jars. Bring to a rolling boil and boil for 10 minutes.  Sterilize the lids by placing them  in a large bowl and pour the boiling water over them.
Divide the fresh okra evenly between 3 sterile (1 pint) jars. Place one jalapeño, one garlic clove and one teaspoon of dill into each jar.
In a small saucepan, combine the water, vinegar and salt. Bring to a rolling boil. Pour over the ingredients in the jars, and seal in a hot water bath for 10 minutes. Refrigerate jars after opening for at least 48 hours or longer.
(We opened one jar after just 48 hours and the okra was perfectly pickled and delicious, however, most recipes state that the pickling process takes much longer.)
I hope you enjoy this recipe as much as we have! This is the perfect answer to an end of summer okra surplus!

Check out what some of the others from the group are doing below and have a great Wednesday!
Good health!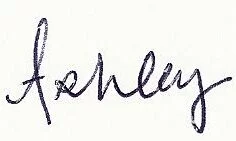 Loading InLinkz ...