Hiya! Thursdayyyy! One more day until Friday!
First off, holy moly Robin Roberts last night at the ESPY's.

"When fear knocks, let faith answer the door." – Robin Roberts
A woman who has been through so much and still has the courage to remain strong in her faith. What an inspiration she is to so many, including myself. She is the example of strength, determination, and blind faith.
How can I follow words like that? I truly can't but I'll start writing anyway.
—
I have been getting a lot of questions lately about what is next in my life career wise. Not only that but I've also shared with you that I am working on something (just haven't disclosed what that something is yet!). First off, I greatly appreciate your kind words, encouragement and support through this process.
Following my March graduation from the Mayo Clinic, while studying for the RD Exam, I spent a lot of time praying, listening, researching, networking, and pondering about what was next for me. Up until I took and passed my exam, I wasn't sure what the future was going to look like for me. In the field of nutrition, the options are endless. Did I want to work in a hospital? Did I want to work in school nutrition? What was it that I wanted to do?
I shared with you guys a few weeks ago that instead of making a rash decision and rushing into anything because I was feeling the outside pressure to answer the question, "What are you doing now, Ashley?" I took my time and listened to God. I told Him to take me where ever He wanted too because I would and will follow. If my days should be spent at a hospital bed, then so be it. If my days should be spent in a nursing home, then so be it. If my days should be spent sharing helpful tips with you, then so be that too.
And that's where I am today. Remember a few weeks ago when I shared this photo with you by Christina at Some Place Wild and told you to stay tuned?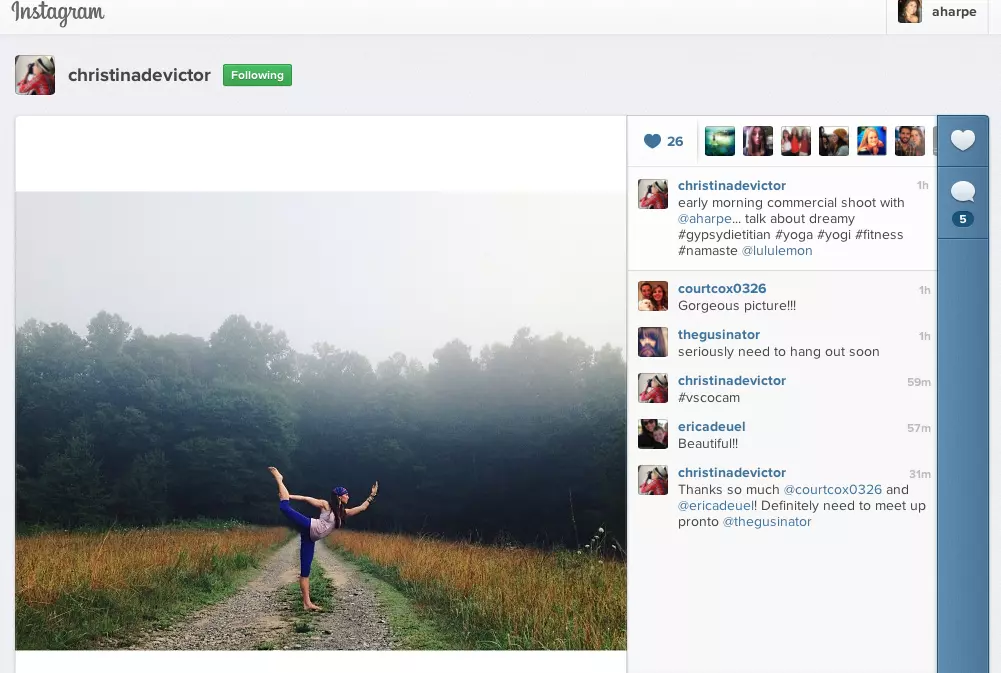 If you will take a second look at her hashtags, you will see #gypsydietitian. So before things start looking all crazy and changing again over here like they are soon, I want to share with you what is next for me and what I have been working on for the past four months.
I have decided to listen to God and the encouragement from my husband and others and take the less traditional route (though it might be challenging at times, but what job isn't?) and have started my own online nutrition consulting company, The Gypsy Dietitian, LLC. I will still write my blog, which will be the base of the site, but I am going to add in many different services that I am currently working on for you now. I will still pursue other opportunities that align with TGD as they present and look forward to this journey ahead.
I will leave it at that until everything is changed over (like more about why I chose The Gypsy Dietitian if it isn't already obvious) but I just wanted you to know what was going on for me and what I'm talking about when I tell you I am having a busy day.
Again, thank you for your support in this journey and I hope that you continue to follow along.
I'm off to spend the afternoon with my brother, exploring his town and catching a minor league baseball game tonight! Have a great Thursday!
Good health!